How often do you check your phone? Way more than you realize it, I guarantee. I know I'm guilty of it. It can really get in the way of doing the work that matters.
But it doesn't have to be like that. With the right combination of apps, your phone can transform you into a productivity ninja (in case you were wondering, that domain name is already taken, unfortunately).
So that you don't have to spend your productive time sorting through the thousands of productivity apps out there, I've done the work for you. Below, you'll find my essential productivity apps for iPhone and Android.

Wunderlist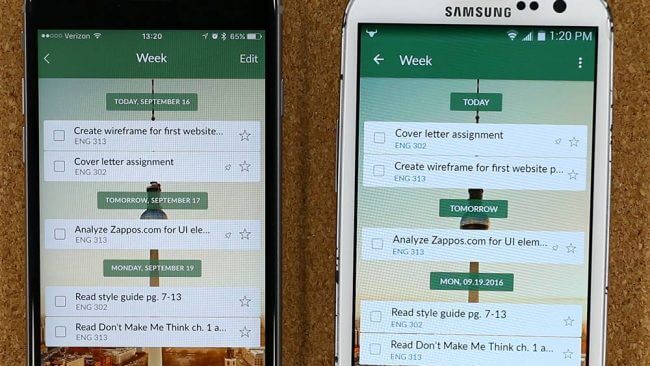 My go-to task management recommendation for students. It's elegantly designed, has apps on iOS, Android, and lots of other platforms, and it doesn't lock essential features behind a paid version like some other managers do. Also, I freaking love how tasks get subtle progress bars when you start checking off sub-tasks within them.
Price: Free
Fantastical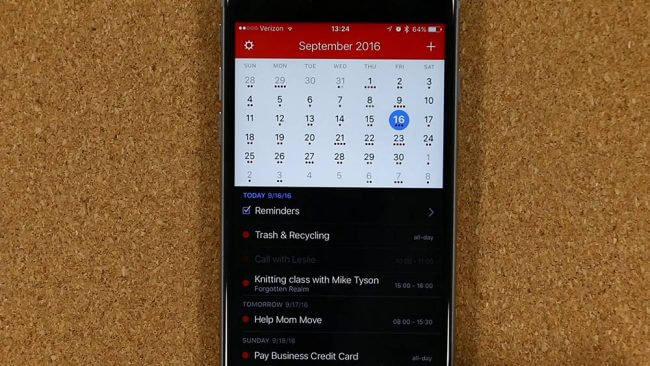 Every good to-do app needs a calendar as a companion, and while Google Calendar and iCal are both good, Fantastical is my calendar app of choice. The design is great, and it's one of the few calendar apps that features Complications support on my Apple Watch. But the killer feature for me its natural language processing; instead of typing out events, I can speak them and the app will intelligently parse what I say to fill event details.
Price: $2.99
SolCalendar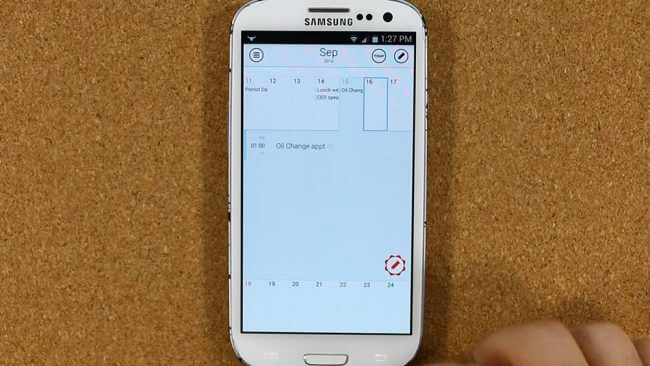 For a free, Android-friendly alternative to Fantastical, SolCalendar is my recommendation. It lacks the natural language processing of Fantastical, but other than that it's a fully-featured, powerful calendar app.
Price: Free
Habitica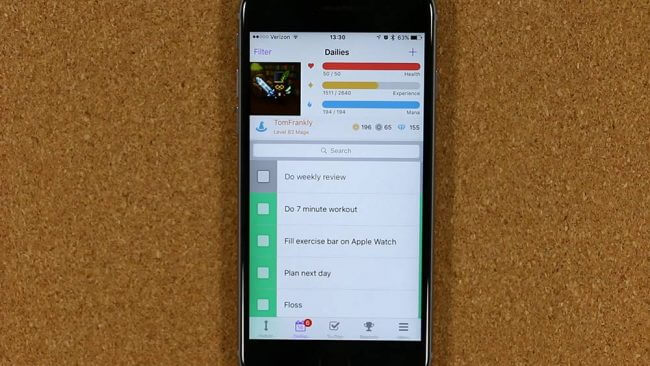 Habit tracking is another practice that helps me stay productive, and my favorite app for that is Habitica. Habitica lets you turn tracking your habits into a video game – you can level up a character, buy gear, and join up with other people to go on quests and keep each other accountable. If you want a community of people to talk with, you'll also find a College Info Geek guild in Habitica with over 7,000 members.
Price: Free
Momentum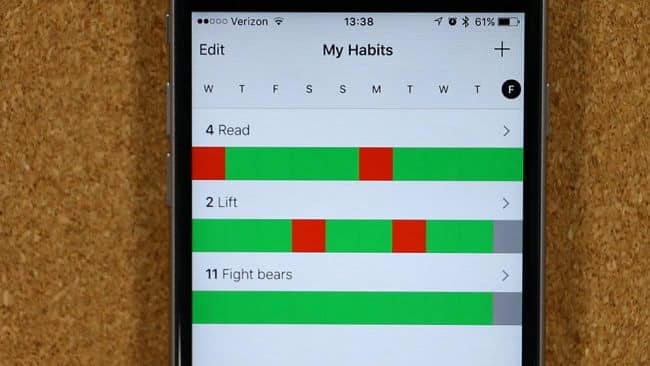 If you want the habit tracking features of Habitica without all the role playing stuff, I recommend Momentum. Just open the app, check a box, and move on with your life. It even lets you check off habits in iOS's Today view, which is pretty cool.
Price: Free
HabitBull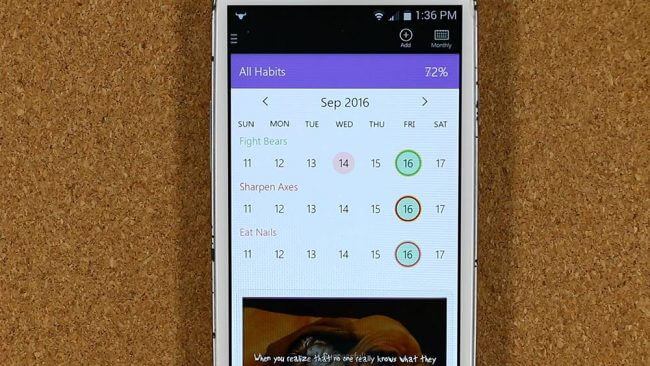 If you're on Android, HabitBull is my recommendation for something similar to Momentum.
Price: Free
Evernote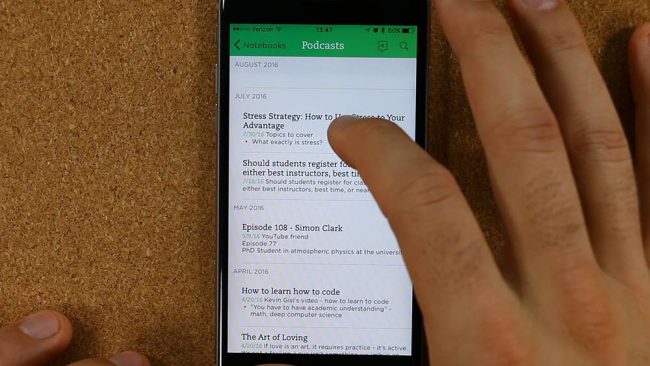 For managing notes, my app of choice has always been Evernote. This app is pretty much my second brain – I write all my scripts in it, I take notes in it, and I shove all sorts of information into it that I need to remember: receipts, travel information, software licenses, workouts, everything. If you're allowed to use a computer to take notes in class, Evernote is what I'd recommend.
Price: Free (up to 2 devices)
OneNote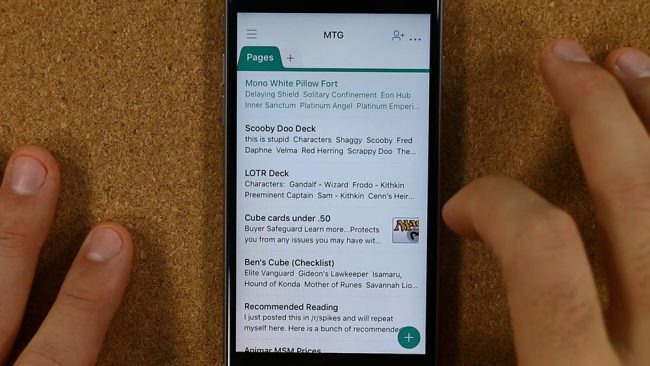 If you own more than two devices and don't want to pay for Evernote Premium, you might want to give Microsoft's OneNote a look. I prefer Evernote personally, but the apps are comparable, and OneNote offers more for free than Evernote does.
Price: Free
Dropbox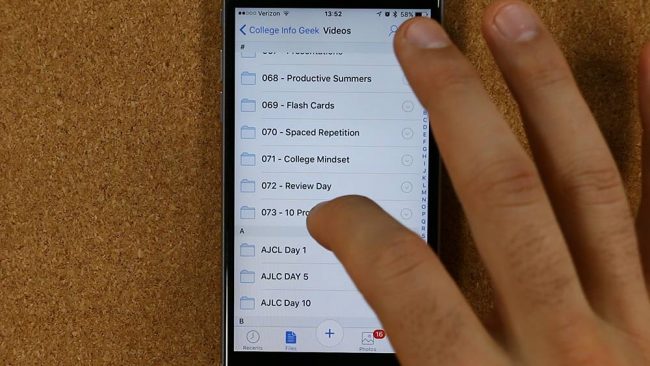 To keep files synced and backed up across all of my devices, I use Dropbox. It integrates amazingly with Asana, letting me attach files to tasks in the blink of an eye, and overall I consider it to one of the most crucial tools in my work setup. As a student it was essential as well, especially for storing backup copies of important assignments.
Price: Free
Scannable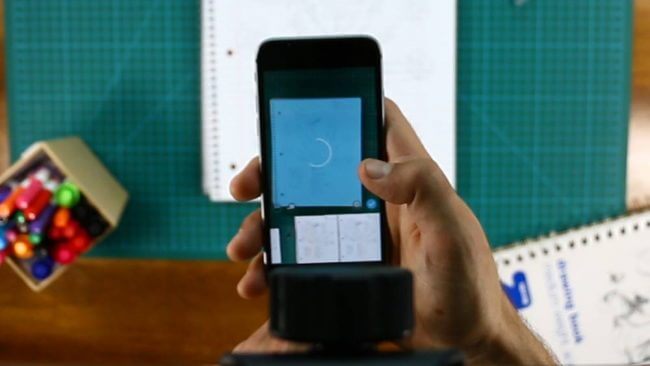 Scannable is an app that lets you automatically scan documents and send them straight to Evernote. Other than my idea notebook and sketchbook, I try to keep my life as paperless as possible, and Scannable lets me do that. As a student, it's a great solution for digitizing your handwritten notes for later review.
Price: Free
ScanBot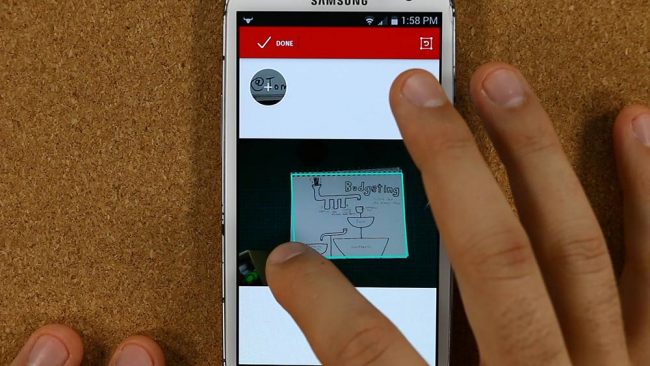 If you don't use Evernote or are on Android, ScanBot is another excellent scanning app. It offers lots of export options, so it should work with whatever note taking program you prefer.
Price: Free
Forest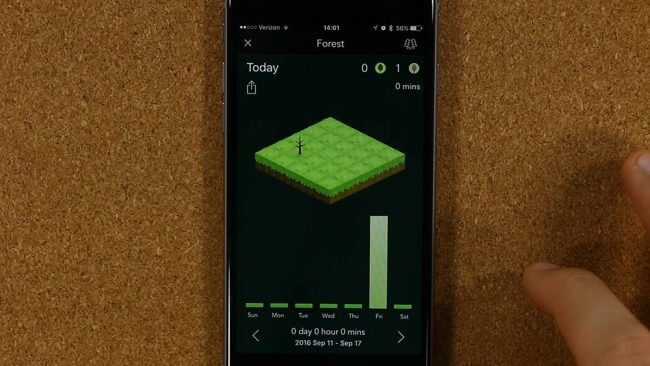 If you find yourself getting distracted by your smartphone while you're working, you've got a couple of options:
Turn it off.
 Download Forest, which is an app that rewards you for leaving your phone alone by growing a virtual tree. If you touch your phone before a session is up, the tree dies. The app also keeps a record of your progress, and the positive reinforcement that provides may be just the thing you need to improve your focus.
Price: $1.99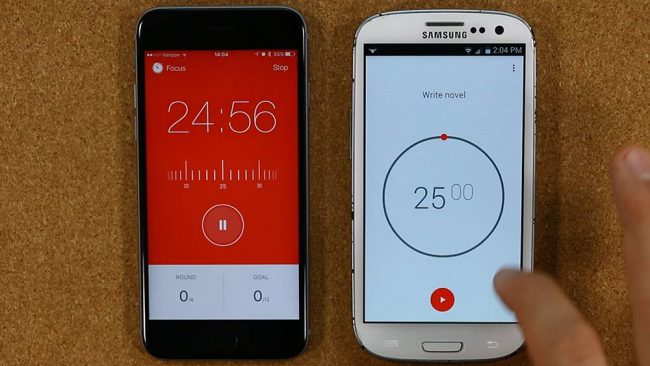 FocusKeeper
Speaking of focus, one of my favorite ways of getting focused on a task is using the Pomodoro technique. There are a ton of Pomodoro-style timer apps out there, but my favorite for iPhone is FocusKeeper. Super clean, intuitive interface that lets you focus on your work.
Price: $1.99
Clear Focus
For an Android Pomodoro timer, my pick is Clear Focus. Like FocusKeeper, it gets out of your way and lets you do the work that matters.
Price: Free
7 Minute Workout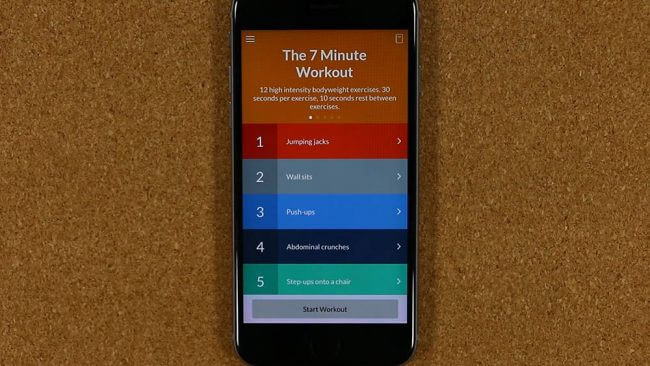 Lastly, one thing that helps me stay productive throughout the day is exercise, which is why I use the 7 Minute Workout app every day. This makes sure I get a small amount of exercise even on days when I don't go to the gym. Also makes a great way to take productive breaks between study sessions.
Price: Free