Want to learn how to study more effectively, land your dream job, or pay off your student loans faster? I'm Thomas (the bearded dude to the right), and I built College Info Geek to help you achieve all three.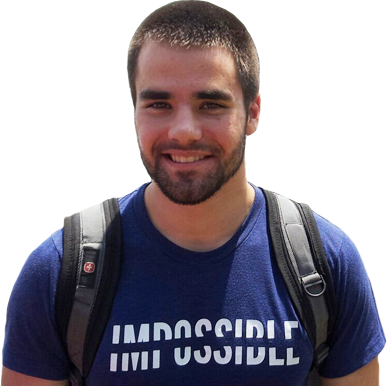 // Latest Article
Throughout university, commuting has been both a productive and frustrating experience for me.
I studied in downtown Toronto while living with my parents in the suburbs about 15-20 miles away. Because of this, I commuted about 3 hours a day for 5 years, and I did it with every form of transportation you can imagine: car, train, bus, subway, hands and knees (okay, that last one might be an exaggeration).
My worst commute horror story happened on the day of my last exam of university, of all times:
The subway line lost power because of a notorious Toronto snowstorm
I had to run go back to my car (which I had already paid the $6 parking for) and drive 1.5 hours to get to school
I could only take slow, inside roads and not the highway because of the rush hour standstill
A huge block of snow fell on my windshield as I was driving and bent my wiper out (so I had to get out in the middle of the road at a stoplight to fix it)
I had to pay another $25 to park in downtown Toronto where my school was
I was 1 hour late to a 2-hour exam that I absolutely had to pass to graduate
You'll have to read till the end to know the ending of this story, but if this makes commuting sound like a nightmare, let me set the record straight: it usually isn't.
Featured on: