Want to learn how to study more effectively, land your dream job, or pay off your student loans faster? I'm Thomas (the bearded dude to the right), and I built College Info Geek to help you achieve all three.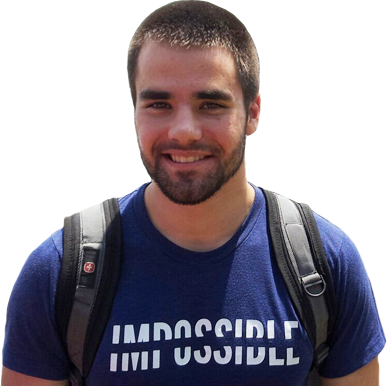 // Latest Article
What do you see yourself doing after graduation?
If you're a regular reader of College Info Geek, I'm sure you're already dreaming bigger (and more specifically) than just "I dunno, get a job, I guess." You're considering things like where you want to live, what kind of living arrangements you want, what your future financial goals are, and overall placing your desired lifestyle above your desired salary.
Still, when most people consider their post-college plans, they usually comes down to one of two things: pursue further education, or get a job a medium to large company (probably a Fortune 1000).
And there's nothing wrong with either of these paths. Chosen and funded correctly, further education can be a fulfilling option that can increase your future job prospects and further your intellectual development. Likewise, a job at a Fortune 1000 (or similar established company), can be the beginning of a meaningful career path.
What a lot of students forget, however, is that there are other options. The path after graduation is not a two-pronged fork, each path a straight career trajectory that will determine the rest of your life. It's more like a a bunch of squiggly lines that radiate out from the central point that is college, overlapping into a variety of infinite possibilities.
Featured on: