Want to learn how to study more effectively, land your dream job, or pay off your student loans faster? I'm Thomas (the bearded dude to the right), and I built College Info Geek to help you achieve all three.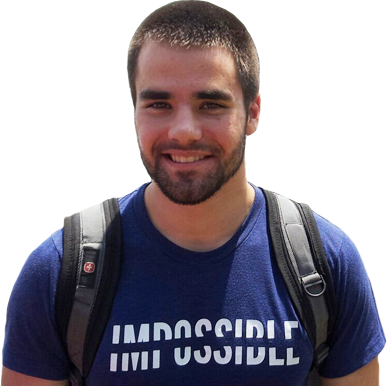 // Latest Article
By the time we publish this article, the first few weeks of college will be well under way for students in the U.S. With the beginning of a new semester (especially your first semester), come lots of new experiences. Newer and more terrifying than any of these experiences for most is the quintessential college scenario: having a roommate.
Unless you attended Xavier's School for Gifted Youngsters or shared a room with a sibling growing up, college is probably the first time you've ever had a roommate. Whether you're literally sharing a bedroom with another person or just sharing an apartment, living with a roommate is a whole new world compared to living with your parents.
And, really, it's not something anyone ever talks about until you get to college. Sure, there's the odd glimpse in college movies or maybe a weird story from one of your parents, but nothing can truly prepare you for the experience of coexisting in close quarters with someone who's quite possibly a complete stranger.
I can't pretend that I can take the mystery and uncertainty out of the roommate process. But after living with roommates for three years of college, I can tell you what did (and didn't) work for me.
My hope is that by the end of this article you'll have a better idea of how to, at the very least, get along with your college roommate. Even if they're a total rando. Who doesn't shower for weeks. And leaves anchovy/pineapple pizza under the couch cushions.
Featured on: