Want to learn how to study more effectively, land your dream job, or pay off your student loans faster? I'm Thomas (the bearded dude to the right), and I built College Info Geek to help you achieve all three.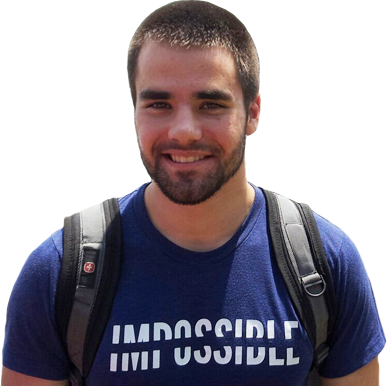 // Latest Article
Do you remember the first friend you made? The first person I consciously remember calling my "friend" (and later, "best friend") was someone I met in preschool. I was probably four years old. We had similar interests, and complementary personalities (he was the big picture idea guy, I was the detail-oriented doer).
As I've continued through life, my friendships have shifted. I've made new friends along the way, deepened my relationship with existing friends, and fallen out of touch with others. When you look at it this way, it seems like friendship is something that just "happens." You can't control it, it would seem, and maybe it's better not to. After all, you can't force friendship.
Yet, what I've come to realize in the past couple years is that while you can't force or manufacture friendship, you can seek and cultivate it. It isn't completely out of your control. In fact, since it's such an important part of living a happy life, it's something that you put on autopilot at your peril.
"Friendship is born at that moment when one person says to another, 'What! You too? I thought I was the only one."

– C.S. Lewis
One of the best things about college is all the opportunities it gives you to start fresh. This is especially the case with friends. You're in a new place surrounded by literally thousands of people you've never met before. All of these people are potential friends. You just have to seek them out. Which can be overwhelming.
Featured on: