Want to learn how to study more effectively, land your dream job, or pay off your student loans faster? I'm Thomas (the bearded dude to the right), and I built College Info Geek to help you achieve all three.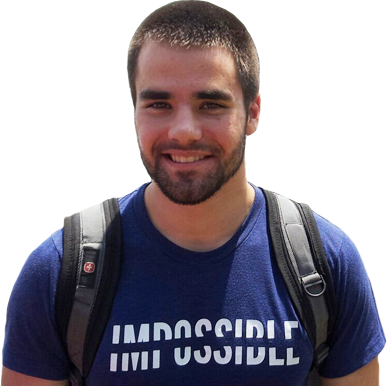 // Latest Article
When was the last time you traveled? And no, your spring break trip to Florida doesn't count. I mean, when was the last time you stepped outside of your comfort zone and visited a completely new place for more than just a vacation? When was the last time you explored, not just toured? For me, this is what travel is all about, and I think it's one of the greatest opportunities for learning outside the classroom that exists.
In today's post, I'm going to break down everything you need to know about traveling while in college. First, I'll cover why you should travel during college. Then, I'll debunk some common myths about college travel. Finally, I'll get into some specific opportunities for travel during college, along with resources you can consult to learn more about each.
So grab your suitcase, put on your sunglasses, and let's get started!
Why You Should Travel During College
"We must go beyond textbooks, go out into the bypaths and untrodden depths of the wilderness and travel and explore and tell the world the glories of our journey."

– John Hope Franklin
Traveling gives you an education you could never get in the classroom…if you let it. Going off to a new place isn't automatically going to open your mind and eyes to unimagined possibilities or "change you." I know plenty of people who have been halfway around the world and clearly got nothing out of it except a sunburn and a confirmation that "the food is better here" (whatever that means). But if you pay close attention, you're going to find the experience immensely rewarding. The key is to keep an open mind.
Featured on: