Want to learn how to study more effectively, land your dream job, or pay off your student loans faster? I'm Thomas (the bearded dude to the right), and I built College Info Geek to help you achieve all three.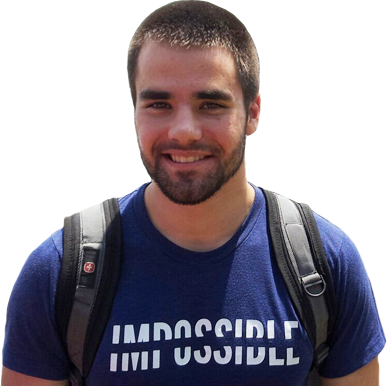 // Latest Article
If you read College Info Geek, I assume that you're not interested in remaining static. You want to progress and improve yourself. Self-improvement can take a lot of forms, including getting up earlier and beating procrastination. But one of the most powerful forms of self-improvement, in my experience, is learning new skills.
Unfortunately, the process of learning new skills isn't always clear. It's easy to Google "learn yoga" or "learn to play the guitar", but this sort of content can only take you so far. What you need is, and what I'd been searching for a long time, is an approach to keep you going once you get past the early stages of learning. I'm excited to report that I recently found such an approach, and I'm going to share it with you in today's article.
It's called the Dreyfus model, and it lays out a framework for measuring your progress in any skill you can imagine. So whether you want to learn a new language, become a freelance writer, or just study more effectively, today's post will get you on your way.
Let's begin!
Featured on: