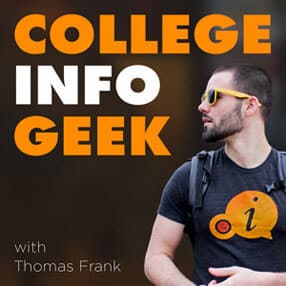 Podcasting, it seems, has been undergoing a bit of a Renaissance in the past couple of years.
Now that there are default podcast apps on both Android and iOS, more people than ever are listening and subscribing to podcasts. And, with easier access to quality equipment and editing software, it seems like everyone is starting their own. Even your grandma probably has a podcast.
So why shouldn't you?
In this week's episode, Martin and I will be going over the entire process of starting a podcast, step by step.
We'll talk about:
Why you might want to start a podcast
How to choose a show format and topic
Equipment and editing software recommendations – what we use, as well as entry-level picks
How to edit your episode
Where to host your podcast files
How to get your show listed in iTunes
Tips for marketing your show and having a successful launch
Even though this is ostensibly a college/education show, you guys have been surprisingly vocal in requesting that we cover this topic ever since the episode on how to start a blog went live.
I suppose everyone's curious about how the sausage is made.
Things mentioned in this episode:
Want more cool stuff? You can find all sorts of great tools at my Resources page.
If you enjoyed this episode, subscribe to the podcast on iTunes! It's easy, you'll get new episodes automatically, and it also helps the show gain exposure 🙂 You can also leave a review!
Here's an image for sharing this episode on social media: