My name is Thomas Frank, and there's no way you can conclusively prove that I don't go out in the woods and fight bears in my spare time.
More pertinently, I'm the creator and main author here at College Info Geek.
If you haven't already, head over to the About Page to find out what College Info Geek is all about, and what you can expect to learn here.
If you're already read through that and subscribed, feel free to stay here and read through this pile of self-indulgent drivel my biography.
Quick Links and Facts
About Thomas Frank
Here are the facts, ma'am: I'm a 2013 graduate of Iowa State University and I majored in Management Information Systems – basically a combination of business and computer engineering.
Even before I started college, I was determined to take every opportunity in life and to figure out the best way to do things. I've always been a sort of hacker, in both senses of the word, I guess – I like to dink around with computers and code, but I'm also always looking for new and better ways to do things. I'm absolutely obsessed with living my life to its fullest potential and doing the impossible.
It's kind of hard to talk myself up, especially with all the other people my age (or younger!) doing amazing things today, but I like to think that I did a lot of stuff during my 4 years of college. I've won over $15,000 in merit-based scholarships, and I was even interviewed by the Wall Street Journal about how I did it.
I also took on almost $15,000 in student loans to finance the parts of my education that scholarships couldn't cover. In March of 2013, I paid off all of that debt before even graduating. Yes, graduating debt-free is possible. I hope to both inspire you to do so and help you figure out how.
I gained a ton of work experience that relates directly to my major while still in school – I've worked as a tech support specialist, virus removal specialist, and a web developer. I also did a summer internship at Principal Financial Group, where I learned network administration.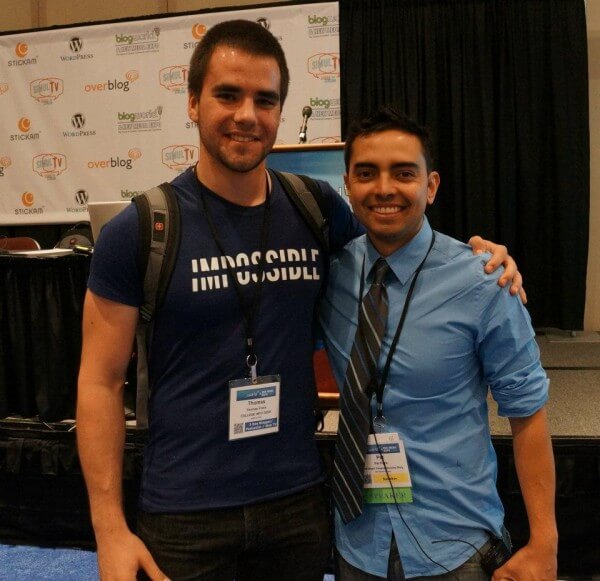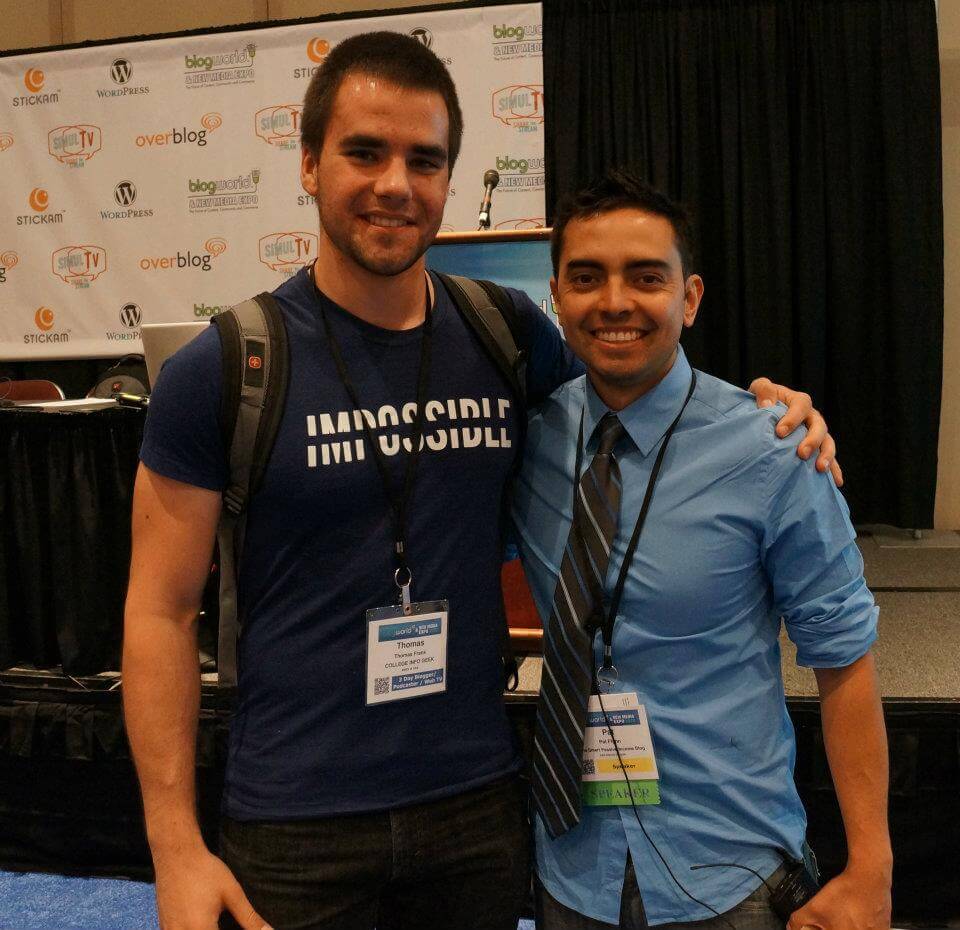 In high school, I started building websites for local businesses, and today I'm to the point where I could probably do it full-time if I wanted. In October 2011, Adobe sent me out to Los Angeles and gave me a free press pass so I could cover the Adobe MAX conference. I also visited Adobe HQ for the Adobe Days event in May 2012, where I met lots of other college bloggers and had the opportunity to give my three cents about Adobe's student offerings.
My writing has been featured in over a dozen sites, including USA Today and NerdFitness. I was featured as one of the best young entrepreneurs of 2011 at Gen-Y Rants, and have been featured at multiple blogs. All the while, I've kept my GPA above a 3.5.
"Tom, literally all you ever do is work." – Brandon Fisher, friend and person who doesn't go on the internet
The thing is, I didn't have to spend all my time working to get this far. Even with all the stuff I've put on my plate, I've still found time to go to Japan on whim, spend countless nights just watching movies with bros, build a ridiculous loft bed, and get way too good at DDR…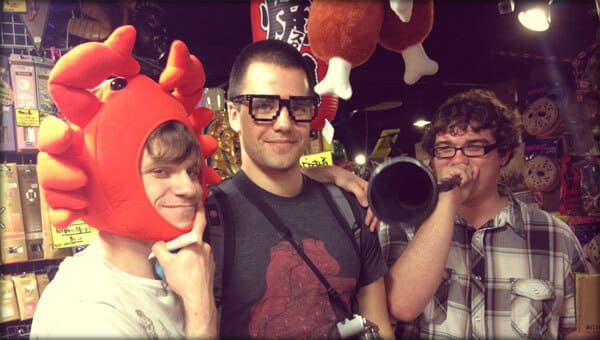 I don't say this stuff to brag, but rather to show you what is possible for you as a student. You have the ability to be amazing, and to do things that would knock the socks off of anyone ranging from your mom to a Fortune 500 CEO – and you can do them while you're still in school.
I started College Info Geek in order to share the knowledge I've gained while going through my college experience, and I really hope you'll find both information and inspiration here that will enable you to be awesome.
If you're interested in being awesome at college, enter your email below and join the College Info Geek community. In addition to blog updates and other cool stuff, you'll get free access to a toolkit of resources to help you land internships and jobs like it's a walk in the park.
Ten Random Facts About Me
So you want to know a little more that doesn't relate to my professional life? Ok. It's usually hard for me to write about myself, as my interests change a lot. I find it easier to think in lists, so here's a list of 10 random things about me!
For more than 10 years, I've enjoyed parkour – AKA jumpin' over stuff. Here's a video.
I have an ever-growing list of crazy goals that I call my Impossible List.
I'm ridiculously good (and addicted) to Dance Dance Revolution. If you challenge me I will take you on – though I much prefer playing doubles.
I went to Japan in May 2012, and it was absolutely amazing. There are lots of pictures. You should totally go there.
My favorite movies, in order: Scott Pilgrim vs. the World, The Big Short, Ocean's Eleven (the remake), The Blues Brothers, The Dark Knight, Spirited Away, The Social Network, Inception, The World's End, The Big Lebowski, and Birdemic: Shock and Terror.
I have an irrational hatred of those projector things people use to create holiday light shows on their houses. Just kidding – it's not irrational. Those things are super-tacky, and the people who use them are just too lazy to put up proper lights.
I'm a (very) amateur figure skater. It is an unbelievably fun sport once you get the hang of the basics. Here's a small clip.
I can cook better french toast than you will get at 99% of the world's restaurants. Credit for this skill goes to Alex.
I have a borderline-unhealthy obsession with coffee. Unsurprisingly, I'm also a cyclist.
I once wrote and recorded a rap song in 4 hours. Yes, it is on Soundcloud. No, I'm not going to link you to it here. But here's my guitar channel.
If you want to get in contact, you can hit me up on Twitter. If you want to email me, here's my Contact page.