Going to work at an office can be the worst. Whether it's a long commute, unpleasant coworkers, or a lack of flexibility, sometimes it would be so much simpler if you could just work from home.
However, working from home can seem like an impossible dream. Even if you have a job that lets you work from home a day or two a week, few companies are willing to let their employees leave the office completely.
If you really want to work from home, however, you don't have to wait around for your employer to warm up to the idea. There are jobs out there right now that you can do from home with the right training, mindset, and job-hunting skills.
Sound overwhelming and impossible? Far from it.
In this article, I'll show you several jobs that pay well and allow you to work from home. For each job, I'll explain how to learn the necessary skills and how to turn those skills into remote job.
How to Choose a Remote Job
There are hundreds of jobs that have the potential to be remote, particularly if you can find a company that's open to the idea.
But that doesn't mean all of them are a good fit if you're looking to change careers. You want to get out of your office ASAP, not within a few years. Plus, not all remote jobs pay so well. To be on our list, a job had to meet the following criteria:
1. Possible to Teach Yourself
The classic advice for improving your employment prospects is to "go back to school." But who has the time (or money) for that?
The jobs on this list all involve skills that you can teach yourself using online articles, courses, and forums. And for the most part, you can learn all of these skills for free or very little money (especially compared to traditional college courses).
2. Practical to Learn While Working Another Job
While it would be great to take 6 months off from work to immerse yourself in a new field, that isn't practical for most people. All the jobs on our list are things you can learn in your spare time at your own pace.
That doesn't mean you won't have to make sacrifices. In the short-term, you might have to cut back on leisure activities, get up earlier, or stay up later. But it'll be worth it when you no longer have to spend an hour getting to and from work each day.
3. Ability to Start Earning Money Quickly
There are plenty of fields that can earn you great money, but they often require you to spend years working as an apprentice or climbing the corporate ladder.
The jobs on this list, however, are ones where you can start earning money rapidly once you've learned the necessary skills. All of these jobs are also highly in demand, meaning you shouldn't need to spend months searching for work.
4. Good Income Potential
A lot of remote job guides will suggest you do things like completing tasks on Amazon Mechanical Turk or taking surveys. While you can earn money doing these things, it's nowhere near enough to support yourself and/or your family.
That's why for our list, we've only chosen jobs that have the potential to make you at least as much as you make in your current full-time job (and likely more once you have experience).
5. Remote and Flexible
This is why you came to this article, right? You want a job that lets you work from home (or anywhere else you want). And, ideally, you also want a flexible schedule.
For instance, if you want to get all your work done in the morning and then spend the afternoon with your kids, these jobs will let you do it. Prefer to have more of a traditional schedule? You can do that, too.
The Mindset You Need to Get Started
I know you're eager for me to get to the list of jobs, but it's crucial to have the right mindset before you start.
You're going to be in charge of your own learning. And if your only experience of learning is the traditional education system, then this can be an adjustment.
If you don't have experience teaching yourself, I highly recommend you read this article about how to learn outside of the classroom. It's not a long read, and it will show you how to stay motivated and set goals while teaching yourself the skills you'll need for your new career.
5 Best Flexible, Remote Jobs
Now that you understand the mindset you need to learn new skills, let's get to the jobs themselves.
1. Web Developer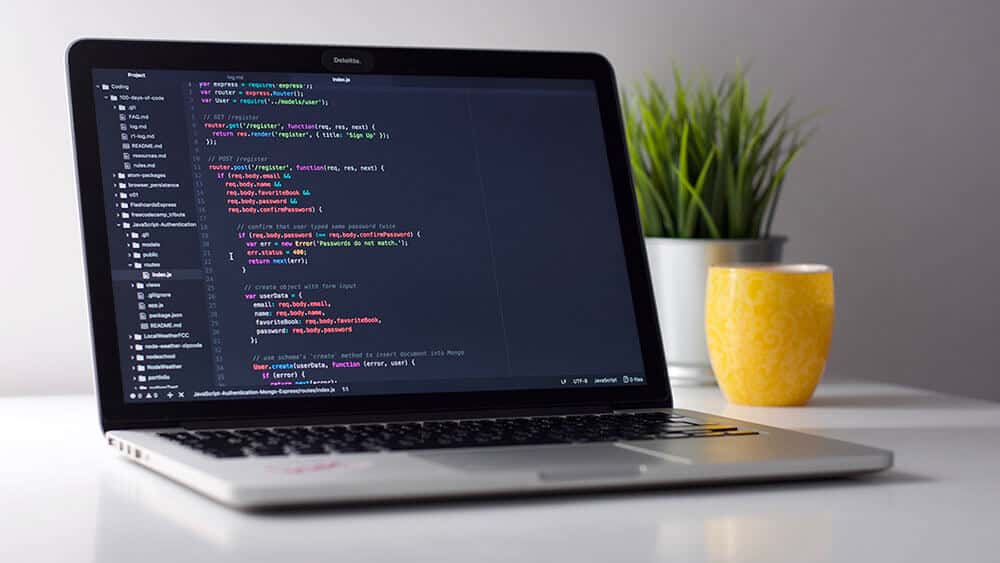 First up, we have a job you're probably tired of hearing about. Pretty much every remote work guide will tell you that learning to code is the key.
And while it's not the only path (see the next four items on the list), web development remains an excellent field if you want to work from home.
Job Description
Web developers write the code that powers websites. It's a huge field, encompassing everything from media websites like The New York Times to ecommerce websites like Amazon.
But this broad variety is an advantage, as it means there's plenty of work out there and plenty of room to work in an industry that interests you.
Why We Recommend It
Since web development is all about, well, the web, it has more online learning resources than any other job on this list. This makes it a great skill to learn on your own without attending in-person classes or spending a bunch of money.
Plus, there's always a demand for skilled web developers. If you go the freelance route, you could build websites for small businesses or solo professionals. Or, you could get a remote job at a tech company, which tend to offer flexible schedules and great benefits.
And that brings us to the final reason web development is such a great field: the pay. According to PayScale, the median salary for a web developer is around $59,000, and it's possible for top developers to earn double or triple that.
How to Learn the Skills
I'm not going to sugarcoat it: web development is probably the most time-consuming and difficult to learn skill on this list. Even after you've learned the fundamental concepts, you'll need to spend many hours practicing (and getting feedback) before you'll be qualified to work as a developer.
So where should you get started? Your first step is to learn the basics of HTML and CSS, the languages that form the foundation of the internet. You can start with these free courses from Codecademy.
After you've learned HTML and CSS, you should move on to JavaScript. This is the language that lets you make webpages do things, and it's where you'll spend the bulk of your time learning. There are thousands of JavaScript courses out there, but we recommend starting with the courses on Treehouse.
The videos are well-produced, there's a forum for getting help when you're stuck, and they provide a curriculum that you can go through at your own pace. Plus, it's very affordable at only $25 a month. They even have a 7-day free trial that lets you test out their lessons.
How to Get the Job
So you've learned the skills, and now you need to turn them into a job.
For web development, this means having a portfolio of projects that demonstrate your skills. This starts with your personal website, as well as any web applications you've built. Having an active GitHub profile is also key, as it shows that you know how to collaborate with other developers and maintain your own projects.
You should also be comfortable communicating your skills to non-technical clients and businesses. Particularly if you work as a freelance web developer, the person interviewing you will often know nothing about web development; that's why they're hiring you. So you should learn how to explain the benefits of what you do without using technical terms.
2. Virtual Assistant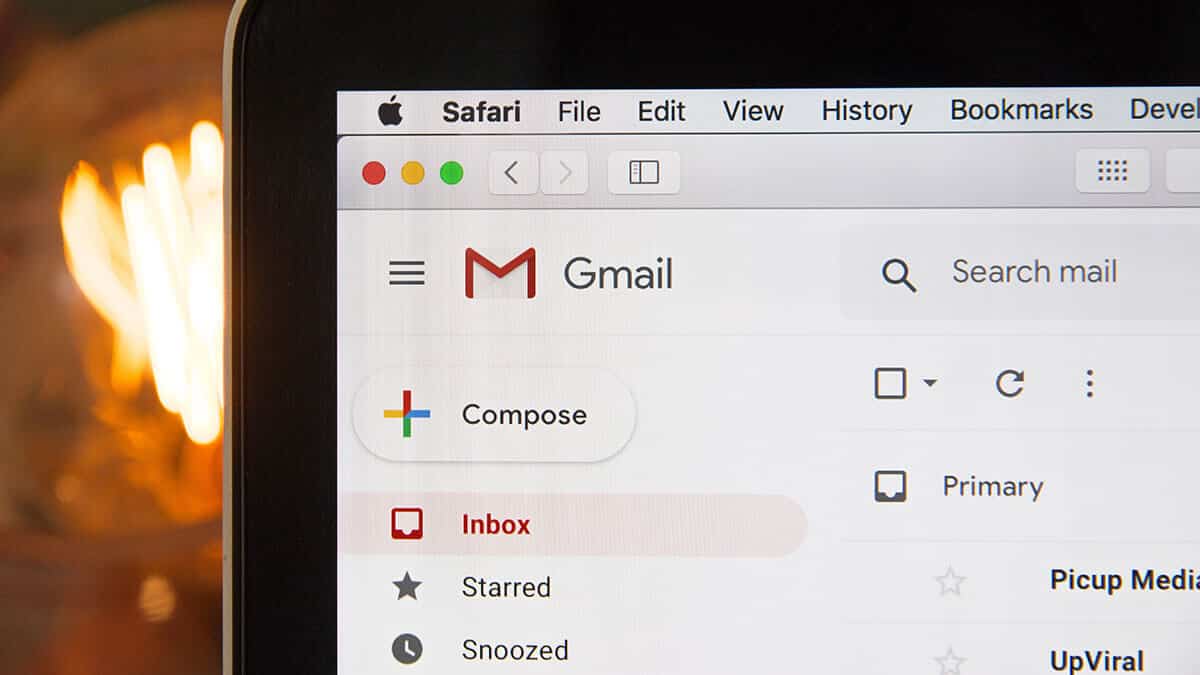 A lot of people assume that you need highly technical skills to work from home. But this isn't the case at all. As a virtual assistant (VA), you can leverage your communication and organizational skills to free up time for busy professionals.
Job Description
Virtual assistants do a variety of administrative and organizational tasks. Common duties include scheduling meetings, answering emails, planning business trips, and even entering data.
Ultimately, people hire virtual assistants to free up time. The typical client is a busy professional who has more important things to do than answer email or plan their meetings. Often, this will mean a small business owner, though it could also be an executive or consultant.
Why We Recommend It
Working as a virtual assistant is great for a few reasons.
To start, you don't need a lot of technical skills. Certainly, you should know how to use word processing, scheduling, and email programs. But beyond those basic computer skills, being a virtual assistant is all about great communication and organization.
And, as the name implies, the job is remote. After all, hiring a virtual assistant is much cheaper than paying a full-time, in-person assistant. But if you're working as an assistant for a few clients, you can still earn a great living and have the flexibility to work from wherever you want.
How to Learn the Skills
You likely already have most of the skills you need to be a VA. As I said, there aren't any crazy technical skills necessary. However, there are two key skills you should learn first: written communication and personal organization.
Let's start with written communication. Remember, most of your communication with your client will happen via email, text, and the occasional video call. So you need to be able to communicate information quickly and concisely in a written form. To learn this, I recommend starting with this guide to professional communication.
Up next, there's organization. People who hire virtual assistants are usually very busy and often disorganized. Your job as a VA is to keep their life organized.
To learn how to stay organized like a pro, I recommend taking our productivity essentials course. It will teach you all about to-do lists, calendar apps, and other key organizational skills. And when you sign up through our link, you'll be able to take our course (and thousands of others) for free with a 2-week Skillshare trial.
How to Get the Job
VA jobs have a reputation for paying poorly. But it doesn't have to be that way. Like with any freelance job, you can make good money if you find the right number and type of clients. As a VA, in particular, you'll usually need to work with a couple of clients to earn a full-time income.
To get the right clients, you need to know how to pitch your services. For help with that, I recommend this course from our friend Kayla Sloan. She used to work as Thomas' virtual assistant and now consistently earns $10,000 a month through her virtual assistant business.
Her course will teach you the skills you need to build your own career as a VA. You'll need to put in the work, but she provides step-by-step guidance to take you from VA hopeful to well-paid professional.
3. Freelance Writing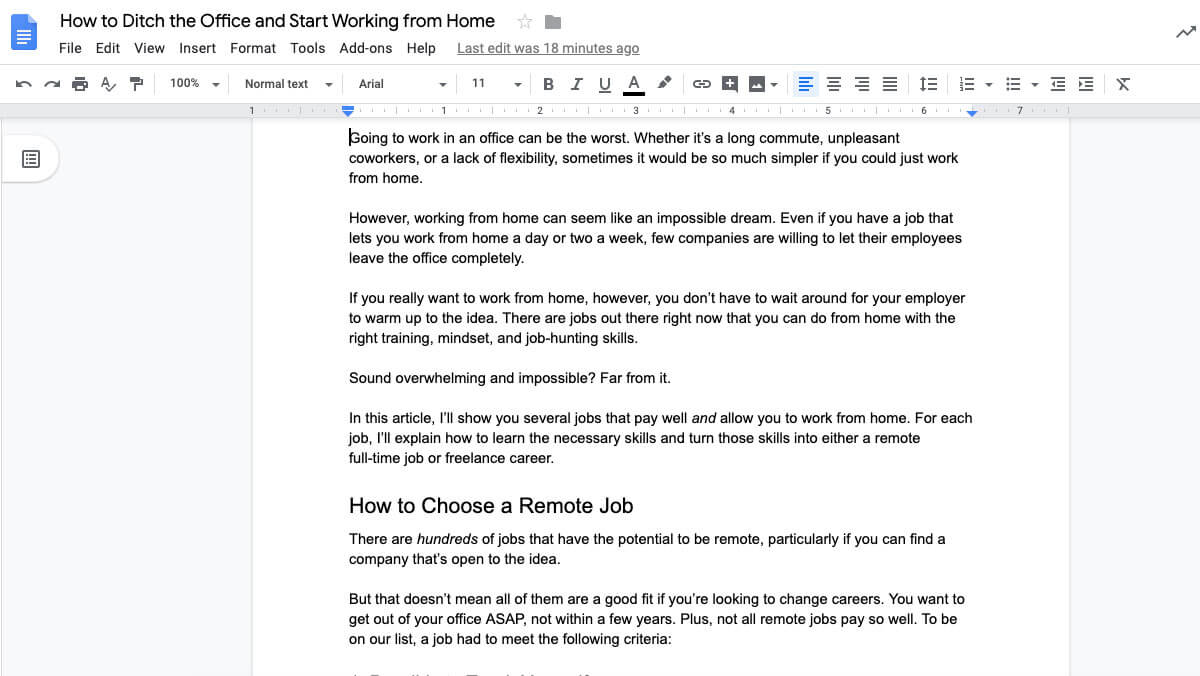 In a world saturated with pictures and videos, it's easy to forget that words still make up the bulk of digital communication. Businesses everywhere need people who can use words to convey their message and sell their products or services. This is where freelance writers come in.
Job Description
Freelance writing is a big field. Depending on how you define it, it can include writing everything from product descriptions to software documentation to blog posts like this one. What all freelance writing jobs have in common, however, is the need to communicate ideas clearly and concisely.
In a typical freelance writing gig, you'll receive a description of what the client wants, including the topic, audience, length, and purpose of the piece of writing. It's then your job to deliver by the deadline. Projects can range from one-off articles and blurbs to writing the text for an entire website.
Why We Recommend It
Freelance writing has one of the lowest barriers to entry of any remote job. The only tools you need are a text editor and an internet connection. And assuming you know how to write, it's just a matter of learning how to apply your writing skills in a way that will pay.
Plus, freelance writing is an extremely flexible job. I've written articles on 3 different continents in places ranging from fancy coworking spaces to hostel common areas. And I write most of my articles from a desk in my bedroom. As long as I have an internet connection, I can work wherever and whenever I want.
How to Learn the Skills
The kind of writing that will make you money is quite different from the academic essays you learned to write in high school or college. So my first piece of advice is to forget the jargon and pompous language. Most freelance writing requires you to write in a way that's accessible and somewhat informal (while still remaining professional and understandable).
The best way to learn how to do this? Write articles and get feedback on them from an experienced professional writer. My first paid articles were for this website, and while I didn't make a ton of money in the beginning, the feedback I received was invaluable.
With just a couple years of practice and networking, I got to the point where I was averaging at least $5,000 a month from my freelance gigs.
How to Get the Job
The number one thing I look for when hiring writers is a great portfolio. I don't care what you say about your writing; the work speaks for itself. So if you want to get into this field, you should start building a portfolio ASAP.
Ideally, your portfolio should contain links to articles you've published on other websites. However, that can be difficult in the beginning when you're getting your first clients.
So to start, I recommend that you create a website and publish your articles there. Not only does this give you articles to link to, but it also demonstrates to potential clients that you know how to create a website and use a blogging platform like WordPress.
Besides having a portfolio, I also look at the way writers communicate with me. Are they prompt and detail-oriented? Are their emails free of grammatical errors? After all, if you can't even write a coherent email, why should I expect you to be able to write an error-free article?
Finally, a big part of succeeding as a freelance writer is being able to pitch your services effectively. Editors need to be able to tell, at a glance, that a writer can deliver what they promise.
For help crafting winning pitches, I recommend checking out this course from my friend (and freelance writing mentor) Kristin Wong. In addition to teaching you how to pitch your work, the course also covers a variety of fundamental skills like deciding how much to charge and how to write like a professional.
4. Wedding Photography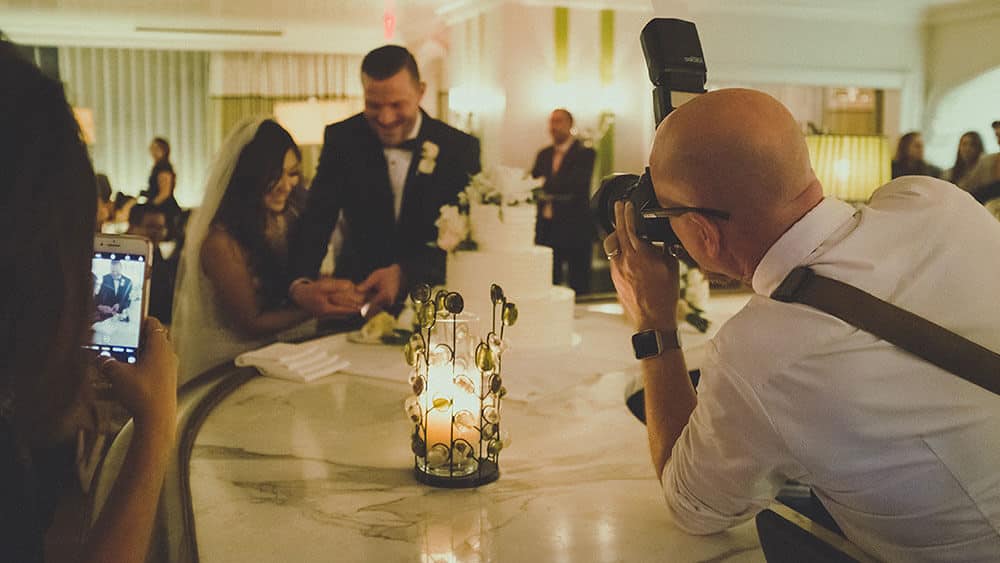 You don't have to work in the film industry to make money as a photographer. If you can build up a solid base of clients for wedding photography, you can earn a great living while having a flexible schedule and an active, exciting job.
Job Description
The job is pretty self-explanatory: you take pictures of weddings. But it's not just about getting snapshots of people — it's about conveying the story of the couple and capturing memories.
And, it's not just about photography skills. You also need to be able to deal with clients who are often stressed and demanding. So prompt communication and staying calm under pressure are important parts of the job.
Why We Recommend It
Wedding photography is great because of the high demand and relatively low barrier to entry. While getting married isn't as common as it was in the past, there are no signs that people are going to stop getting married. This means a fairly steady supply of work, especially if you can build relationships with wedding planners.
As far as getting started, the main things you need are a camera and some kind of image editing program (such as Photoshop or Lightroom). There are tons of free tutorials online, as well as inexpensive courses to learn more advanced techniques.
How to Learn the Skills
If you're serious about learning photography of any kind, you need to get a professional camera. This will certainly be an investment, but it's better to start with a real camera if your ultimate goal is to take professional photos.
Phone cameras keep getting better, but they still don't give you the control of a real camera. We recommend getting the Sony a6000 to start. It's the camera that Martin (our resident web developer and photographer) uses.
Once you have the camera, you should start learning how to use it. You can begin with this Photography Essentials course. After that, move on to this course on the fundamentals of portrait photography.
From there, get out and start taking pictures of people. Do free portraits for friends and family, and get their feedback. Once you've built up a small portfolio, see if you can work as an assistant for a wedding photographer. This will show you what the business is like and teach you things you could never learn in a course.
How to Get the Job
At some point, you'll need to start photographing actual weddings. But you don't have to do an entire wedding to start. See if a friend or family member will let you take their engagement photos or photograph their rehearsal dinner. You can then turn this into bigger gigs.
As I mentioned earlier, relationships are key to success in this business. You can certainly get referrals from couples, but you should also build relationships with wedding planners. People hire them to remove a lot of the decision-making and planning from their wedding.
So if you can become the go-to photographer for one or two wedding planners, then you'll have a virtually unlimited supply of work.
5. Video Editing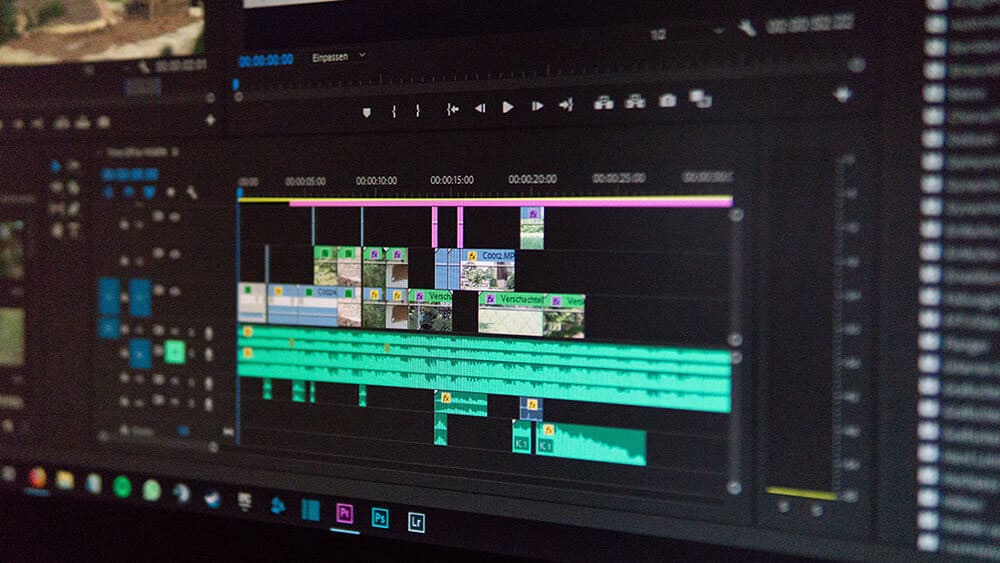 Watched a video on YouTube or Instagram lately? There's a good chance that the person who made that video didn't edit it themselves. They likely paid a professional video editor to do it for them. If you love watching and thinking about video and film, then this could be a great job to transition into.
Job Description
Video editors take raw video footage and turn it into something with a story. It involves a lot of work with programs like Adobe Premiere Pro and After Effects, as well as audio editing. The types of videos you'll edit are as diverse as the number of businesses out there, so you'll never get bored.
Why We Recommend It
Video is a field that only continues to grow. More than 500 hours of video are uploaded to YouTube every minute, which represents a massive potential demand for video editors.
And once you have the right software, you don't really need much more than a computer and a relatively fast internet connection to do the work. This means you can work from just about anywhere in the world.
Finally, video editing is something you can learn using the internet. Don't believe it? Our video editor, Tony, taught himself through a mix of YouTube videos and tinkering around. I think his work speaks for itself:
How to Learn the Skills
To edit video, you need to learn how to use a video editing program. There are lots of programs out there, but we recommend you start with Adobe Premiere Pro. It's the industry standard for video editing, and there are tons of resources for learning it.
To begin, take this introductory Adobe Premiere Pro course. That will give you enough basic knowledge to start experimenting with editing. Once you have the basics down, start editing your own videos. When you get stuck, look for tutorials on YouTube (or Skillshare).
As complex as video editing can seem, you don't need to go to college to learn it. In fact, our video editor said that college actually slowed him down. You're much better off teaching yourself with online tutorials and practicing with real-world projects.
How to Get the Job
After you've practiced on your own projects for a few months, start working on projects for other people. Tony started with editing a wedding video for his cousin. It only paid $50, but the experience was priceless.
As with most of the jobs on this list, building a strong portfolio is key. This is why you should start working on real projects as quickly as possible. As you grow your skills, you can start to tackle more complex projects and begin to build either a freelance career or take on a remote full-time position as a video editor.
For more information, check out our guide to becoming a video editor.
Don't Quit Your Job (Yet)
I hope this guide has shown you some of the best jobs to pursue if you want to work from home. Before I go, I want to remind you that you won't find instant success with any of these jobs. You will have to put in the work to learn the skills, build your portfolio, and get clients.
If you're starting from scratch, expect to spend at least a year before you can replace your current income. Don't go out and quit your job just because you read this article; wait until you've built up a solid base of skills and clients.
Finally, remember that you can do this. It won't be easy, but it'll be worth it when you can go to your kid's soccer game (or work from the beach) while everyone else is sitting in traffic.
Image Credits: laptop on bed, laptop with JavaScript code, Gmail application, wedding photographer taking picture, editing video in Adobe Premiere