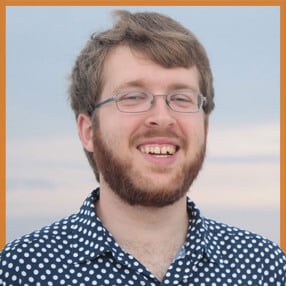 I never studied abroad in college.
As a sort-of substitute for joining a study abroad program, I traveled to Japan for a couple of weeks right after my junior year ended along with a couple friends.
The trip was absolutely amazing; I tried all kinds of crazy food, rode bullet trains, widened my perspective on the world, and played tons of DDR. Additionally, traveling to Japan made certain that when any student asked me, "Should I study abroad?" my answer was a definite, "Heck yes, and can I stow away in your suitcase?"
Putting my enthusiasm for travel aside, though, the fact remains that I can't give you guys much in the way of first-hand advice about studying abroad since I never did it.
That's ok though – because Ransom is studying abroad right now, and he's pretty darn knowledgeable on the whole process.
This is Ransom's first time on the podcast, so in case you're not familiar with him, he's the guy who's been writing lots of blog posts (all the ones without videos) on the site for the past several months.
Right now, Ransom is studying English abroad at Queens University in Northern Ireland. In this episode, I pick his brain about the entire process – deciding where to go, applying to a specific program, staying organized in the months leading up to departure, and making friends/staying productive while you're there.
Things mentioned in this episode:
Want more cool stuff? You can find all sorts of great tools at my Resources page.
If you enjoyed this episode, subscribe to the podcast on iTunes! It's easy, you'll get new episodes automatically, and it also helps the show gain exposure 🙂 You can also leave a review!
Here's an image for sharing this episode on social media: