So, I feel a little bad.
At the end of my junior year, I informed you that I'd be taking an epic journey during the summer, traveling to San Francisco, New York, and Japan.
With a trip like this being probably the most epic experience of my life, I fully planned on creating tons of content around it.
Well… that didn't exactly happen. While I did write a lengthy post about my San Francisco trip, and while I did write an in-depth analysis of health and eating in Japan vs. the U.S., I still didn't do what I planned on doing.
I had all these lofty goals to write mega-huge posts on learning the language, hacking travel, and all kinds of other related stuff. But I never got around to it.
So, I'm sorry for failing to fill your brains even further with awesomeness. However, there's one thing that I just can't fail to do – and that's to simply share a little taste of Japan. And so here we are.
This post isn't about some tip to make your to-do list do backflips and make toast for you. It isn't a list of apps that'll beam test answers into your brain or make lecture less boring.
It's just me showing you around Japan, because Japan is fucking awesome. So, if you're interested in seeing this amazing country and learning a few things, let's go!
Note: You can either scroll through this post, or you can click any photo to bring it up in an overlay, and use the buttons on the overlay to view the rest. If you'd like to see the entire 600+ photos, you can check out the album on Facebook.
This is what I was greeted with once I exited Narita. As I soon found out, Japanese train stations are almost never like this (empty).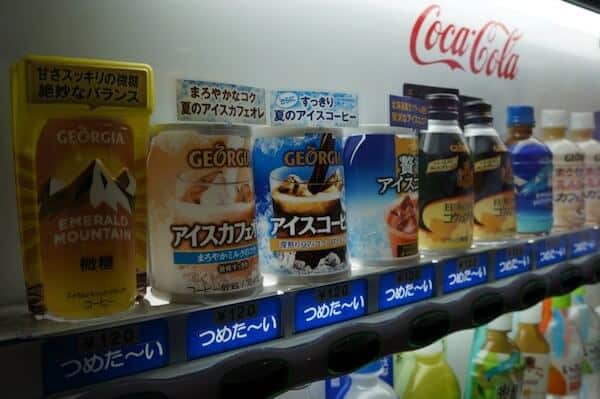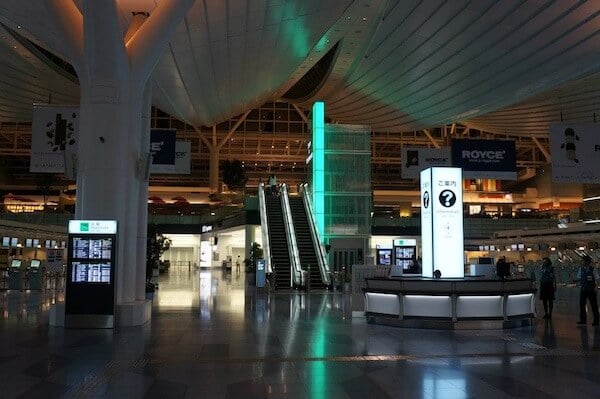 Haneda airport. I waited here for about 12 hours for my friends' flight to come in.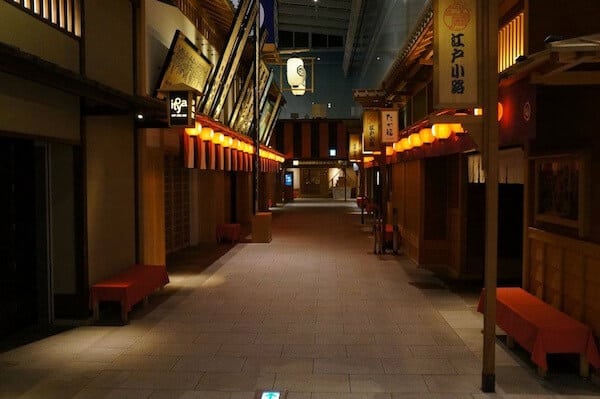 Yep, Japanese airports are way cooler than ours.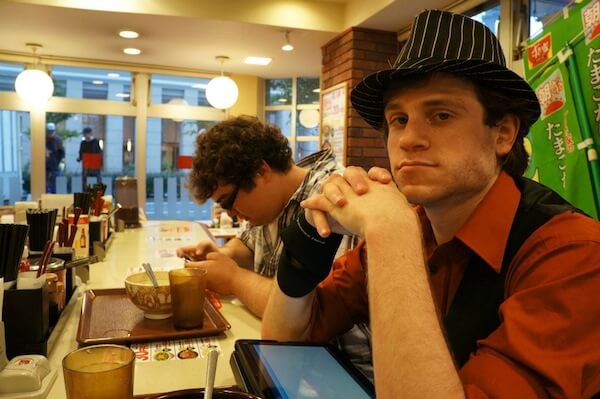 We couldn't find a hotel during the first night (we left the airport around 1AM), so we just stayed up all night at this noodle shop.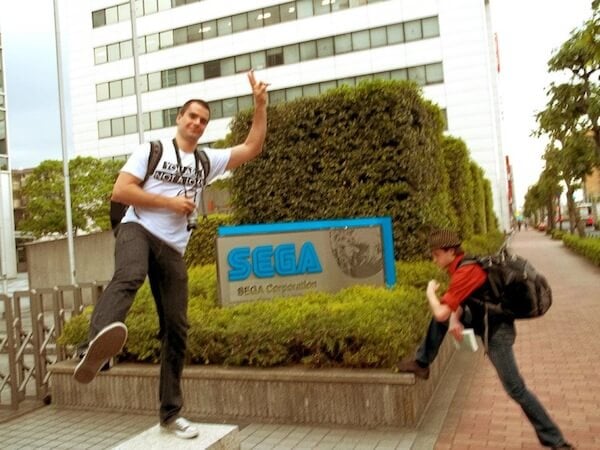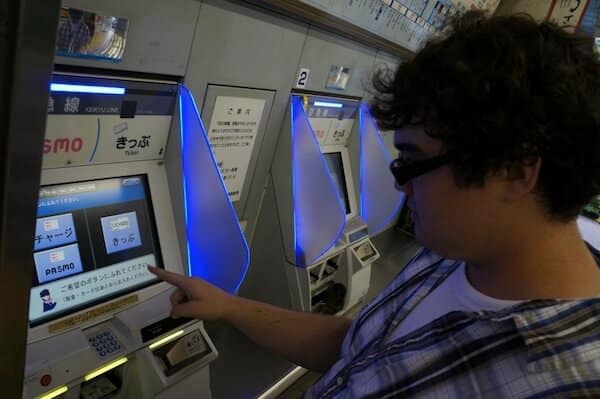 Buyin' train tickets.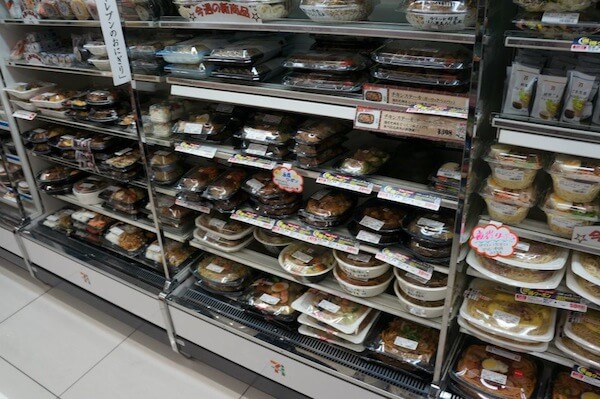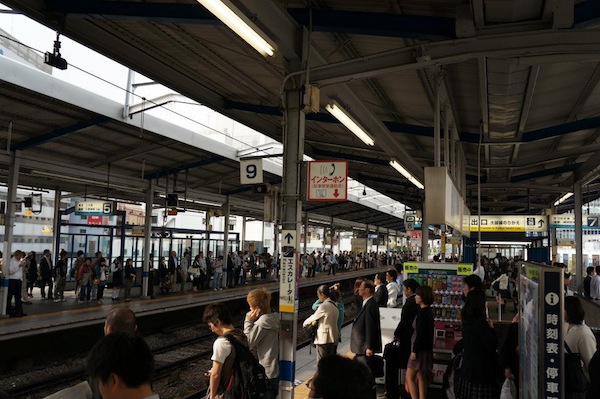 This is more like it.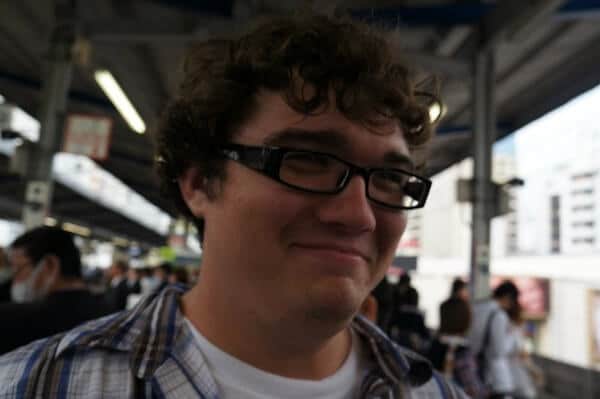 "What do you do when literally every girl you see is the cutest girl you've ever seen…"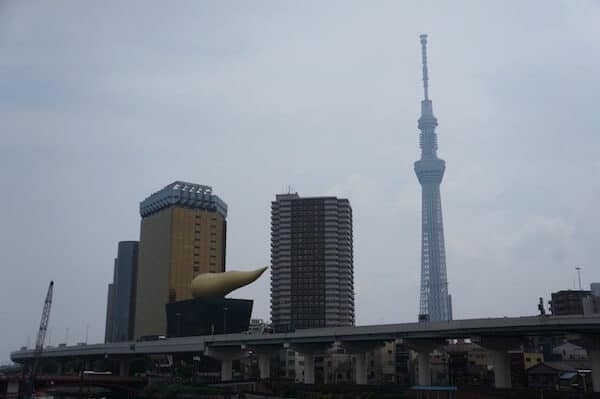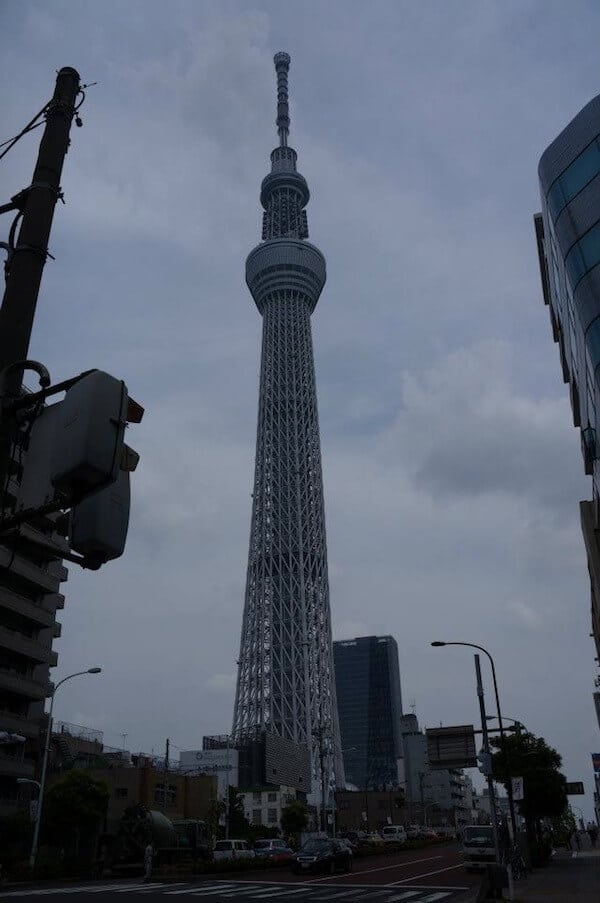 The Tokyo Sky Tree had just been completed when we got to Tokyo. Aside from the Burj Khalifa, it's the tallest structure in the world.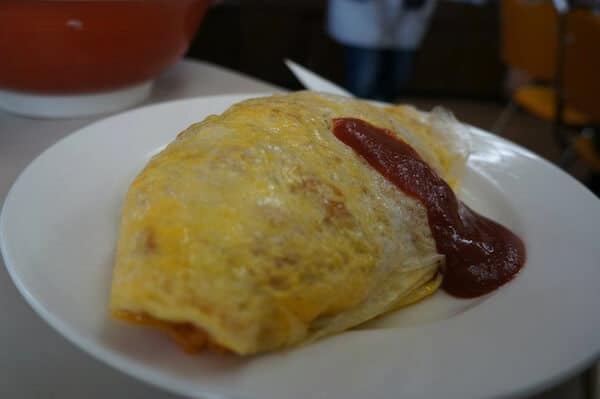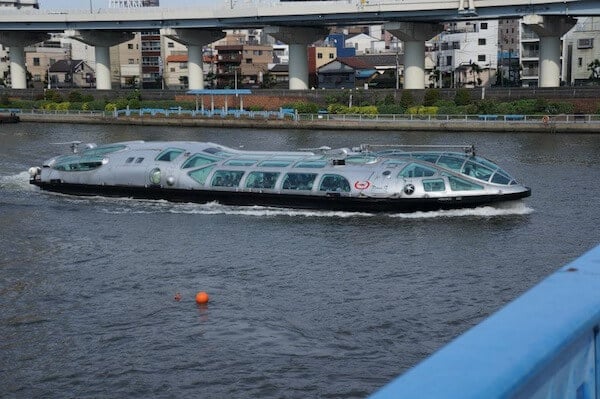 This is the coolest thing ever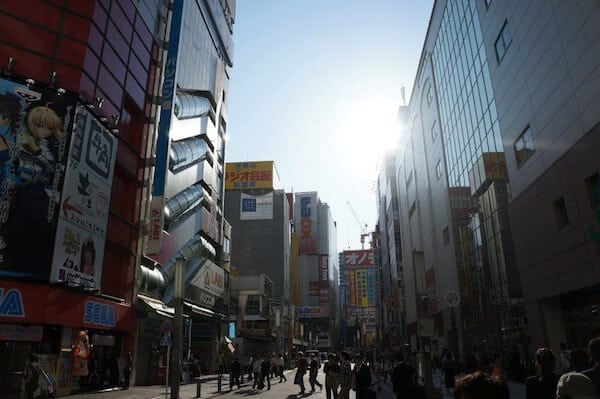 Akihabara – the Mecca of anime and manga.
The arcades in Japan are insane.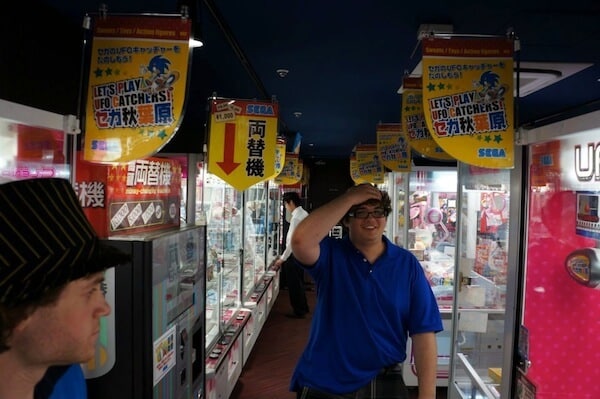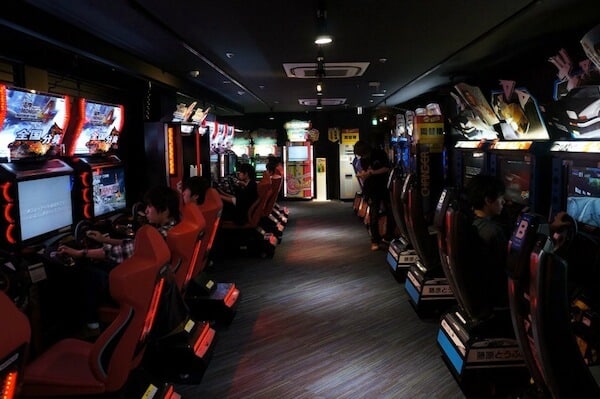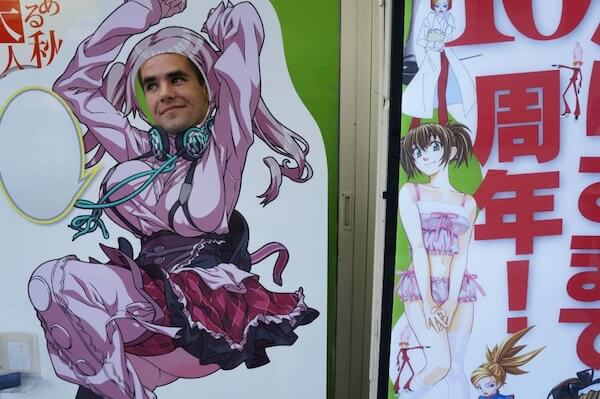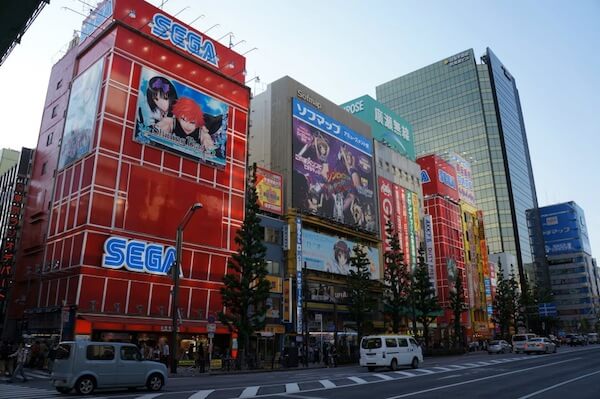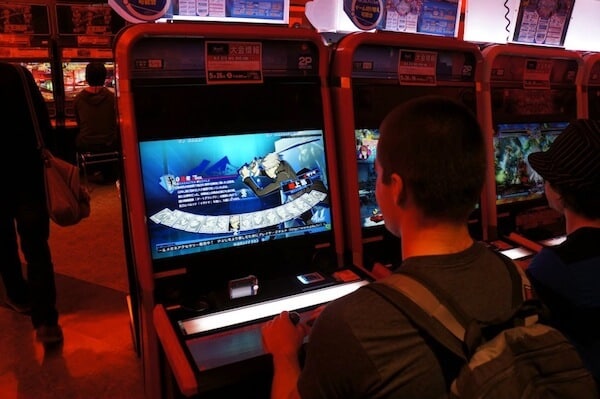 Might as well plug it – you need to play Persona 4 Arena.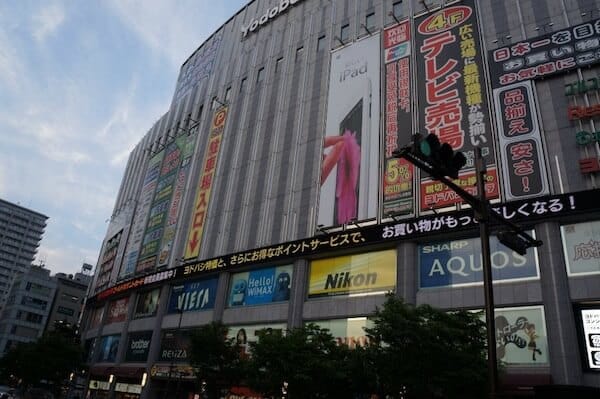 Yodobashi – literally the biggest store I've ever been in. It makes Wal-Mart look like a corner shop.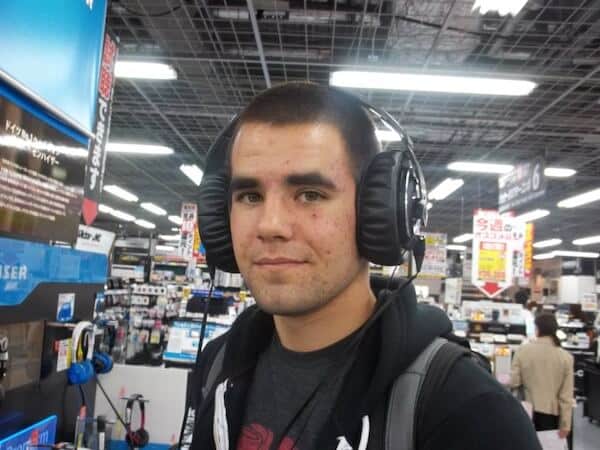 We weren't really able to get many photos in Yodobashi, but here's one. They had the biggest selection of headphones I've ever seen. (and I know headphones)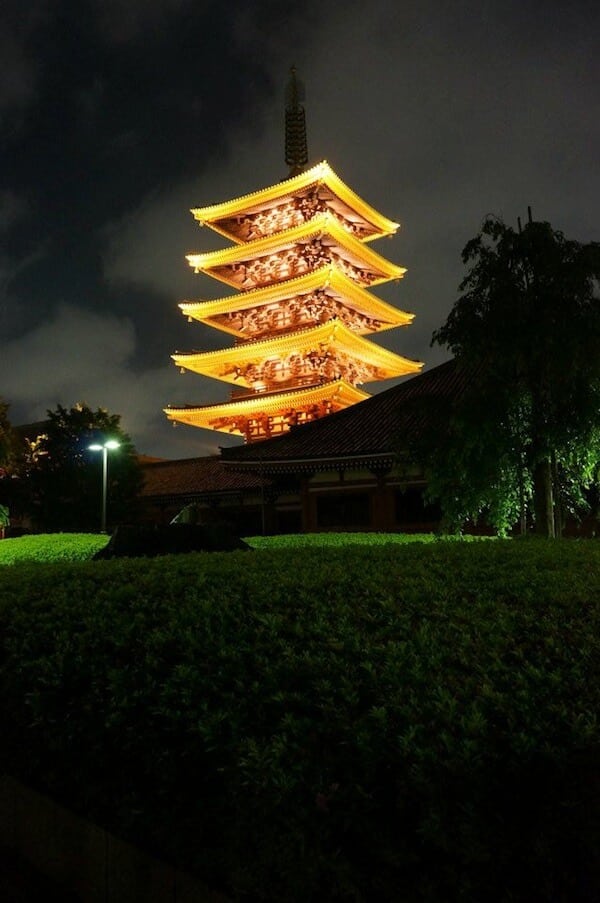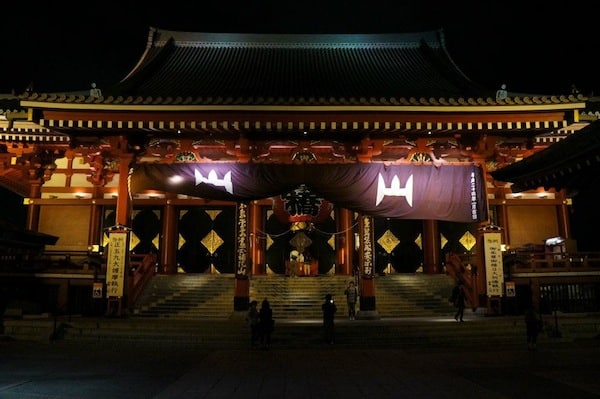 This is the Sensoji temple in Asakusa, which is the district of Tokyo we stayed in.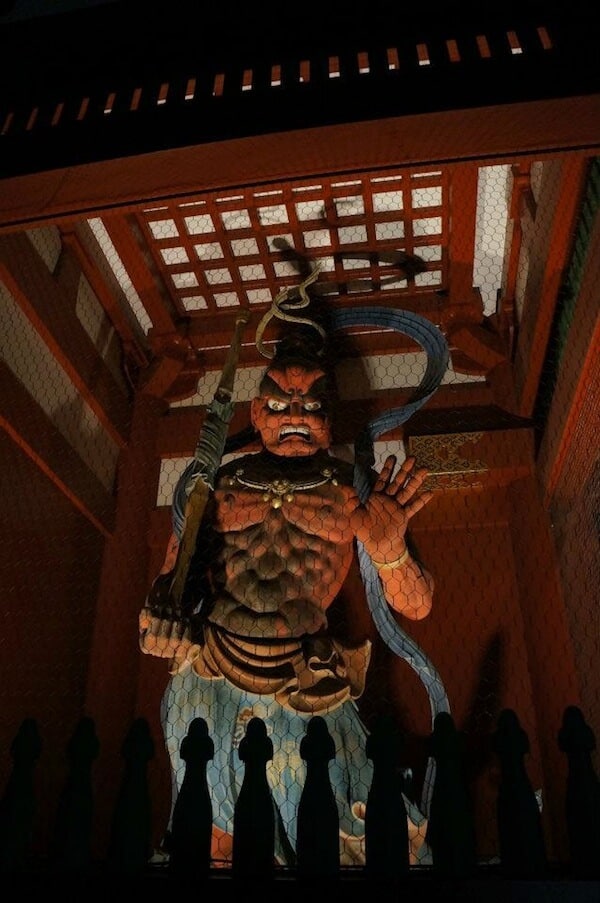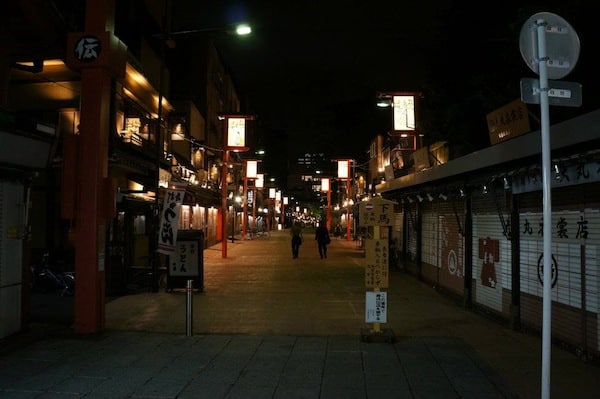 Tokyo is really quiet at night. It's also a heck of a lot safer than most major U.S. cities.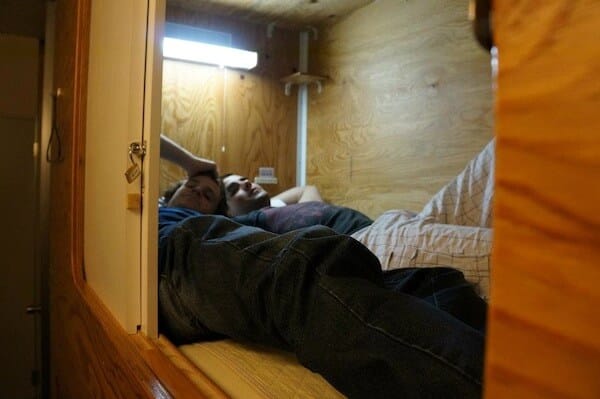 Mostly platonic.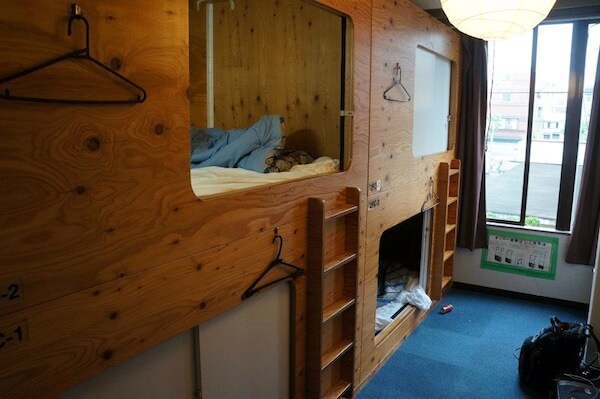 These are the kick-ass box beds at the Khaosan Tokyo Annex hostel, which is where we stayed for most of the journey. What an awesome hostel – everything was great and only 2000 yen (~$27 at the time) a night. Highly recommended.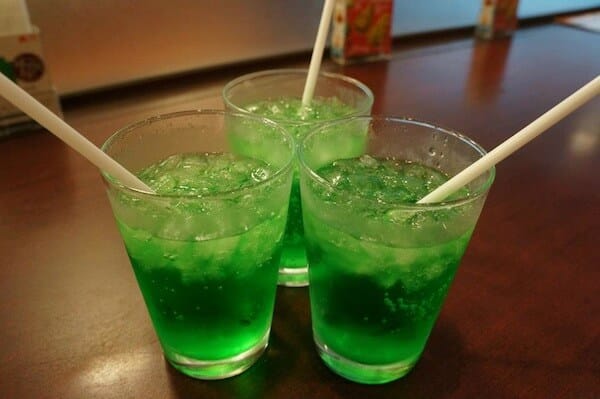 Melon soda is amazing.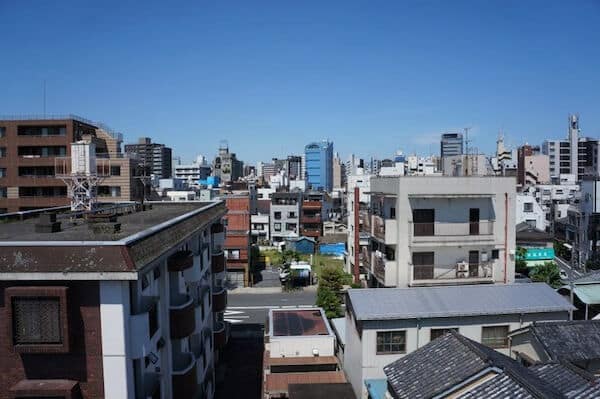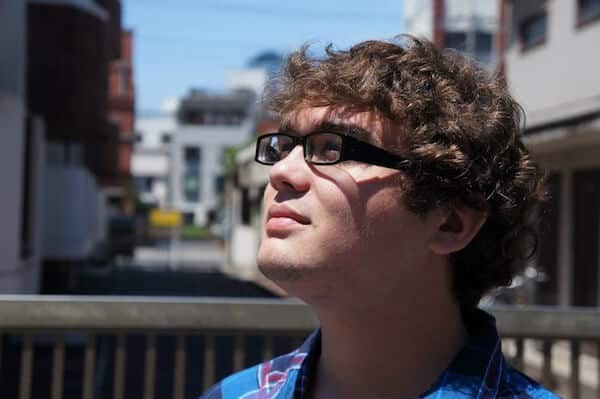 I mainly included this because I got the background out of focus like a boss. Also, Quinton is the unofficial mascot of College Info Geek, because A) it annoys him and B) he's my roommate, so it's my job to annoy him.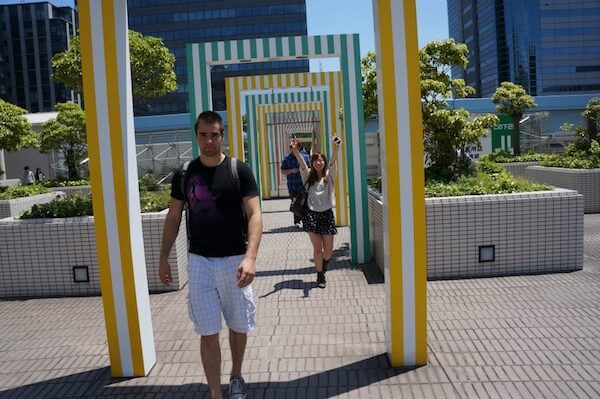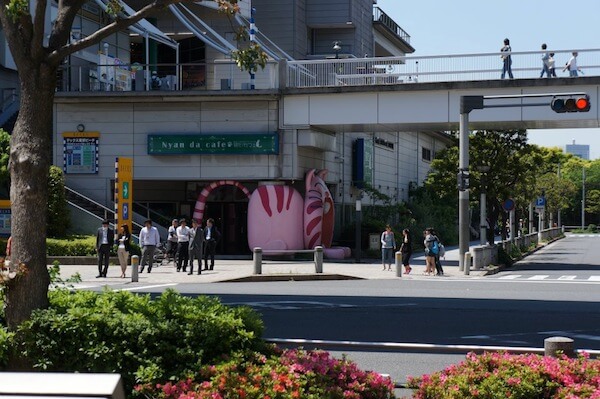 Japan has cat cafes. What are cat cafes, you ask? Well, they're cafes where you sit, drink tea, and play with cats. Now which country is #1?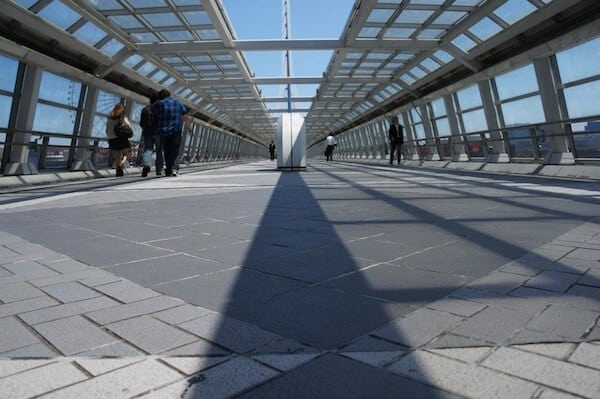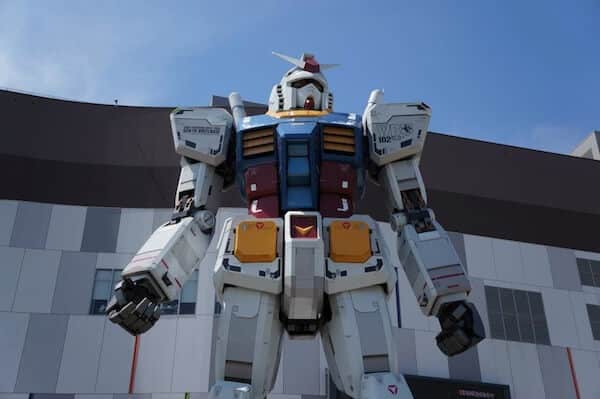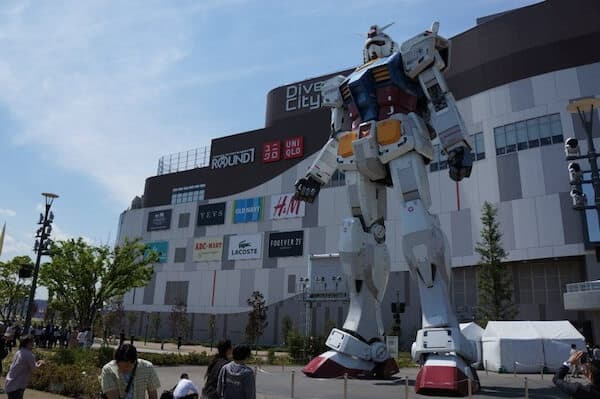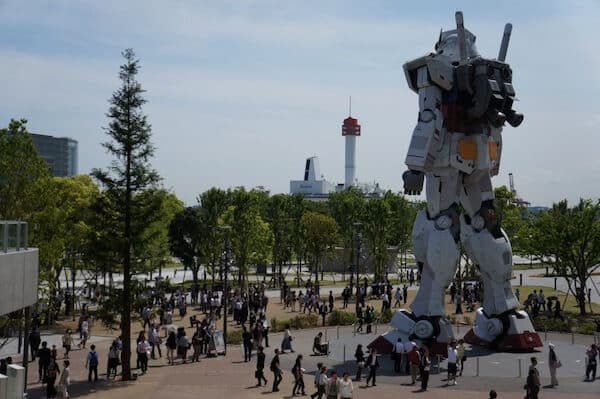 I'm pretty sure it's fully mission-capable and they're just disguising it as a monument.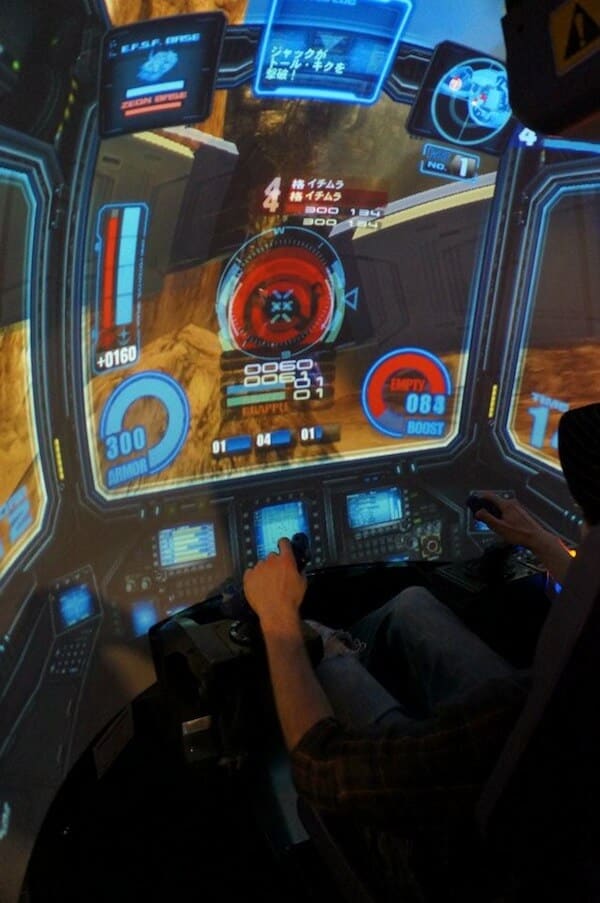 This game is amazing.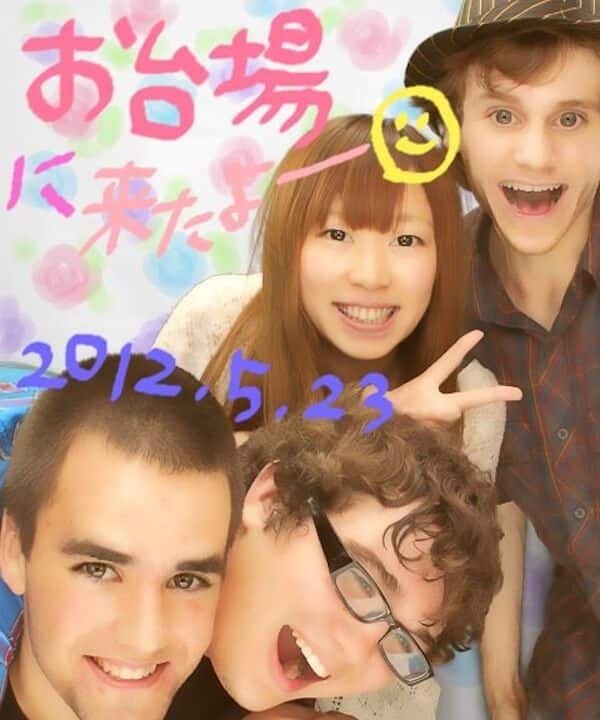 So, Japan has tons and tons of these glamour photo booth thingies, which Japanese girls love to use. Not only do they take photos of you, but they also auto-edit them to make you look, erhm… prettier. Unfortunately both me and my friends already have big enough eyes, so the pictures turn out like this…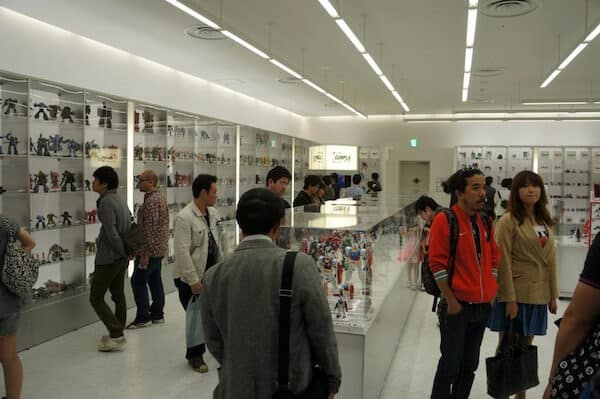 Of course there's a Gundam museum.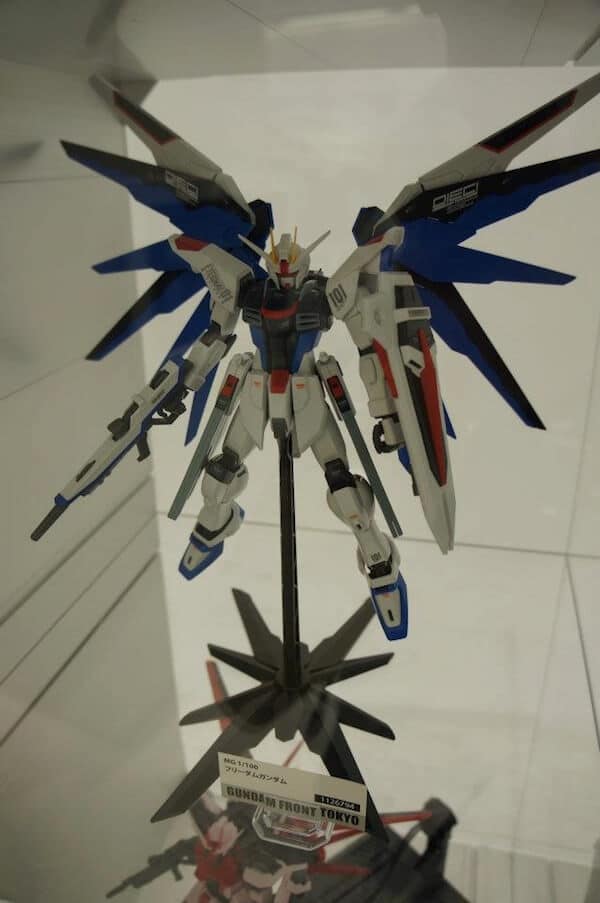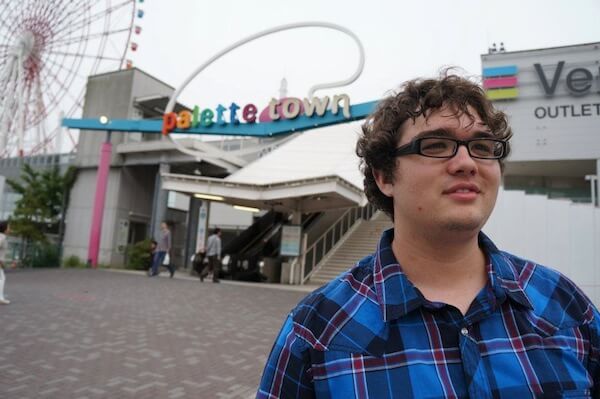 We found Palette Town! Now, where's my mom…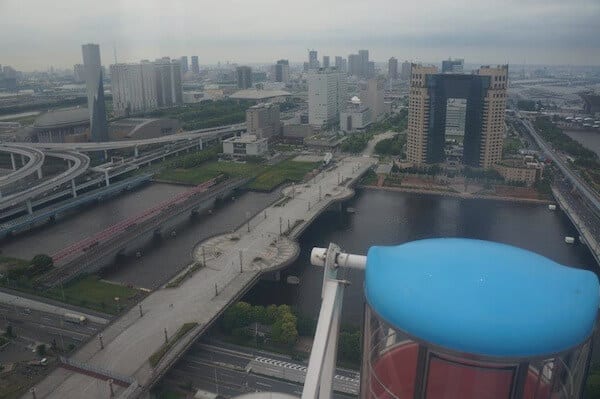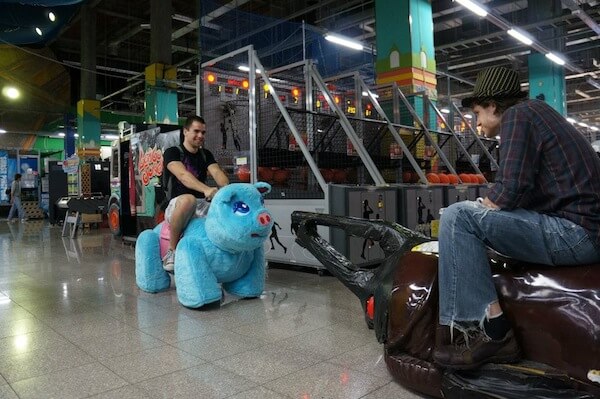 Don't even ask.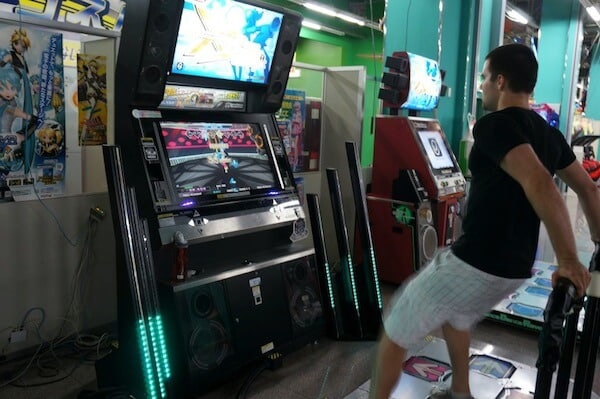 Of course there was DDR. Lots of it.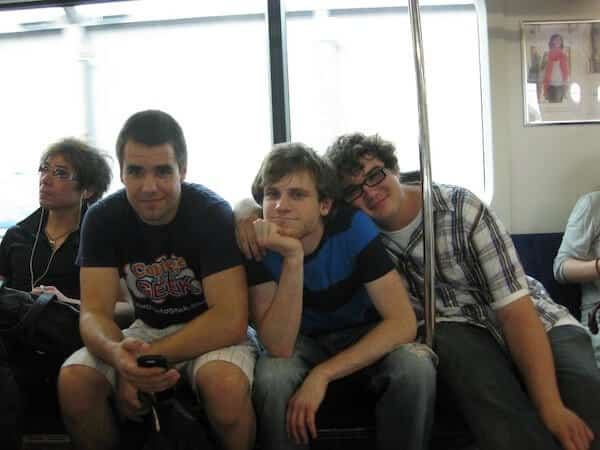 We spent an awful lot of time on trains. Fun fact: Japanese trains are about 1 zillion times better than NYC trains, though they're also more expensive.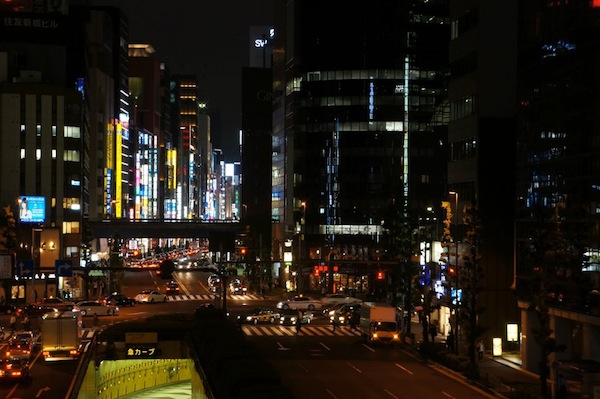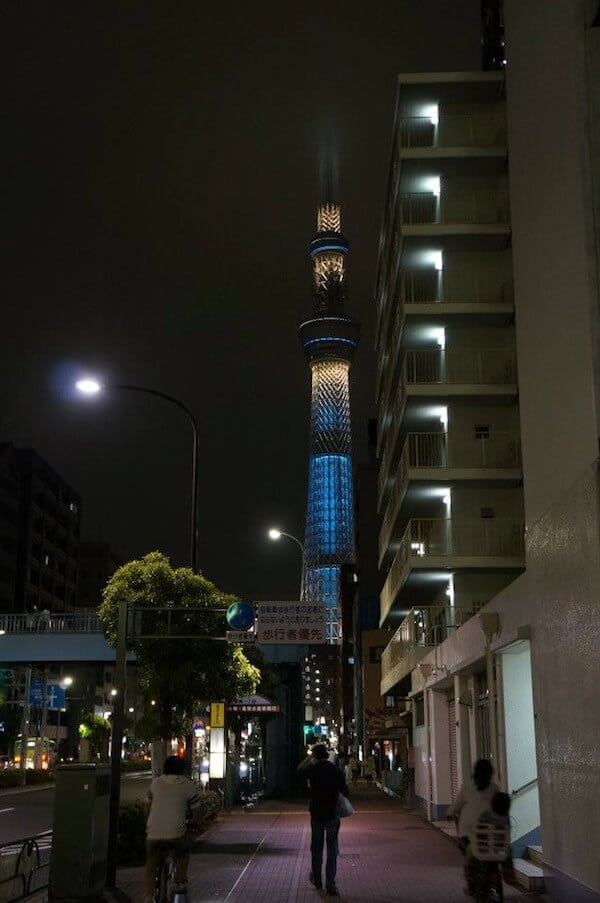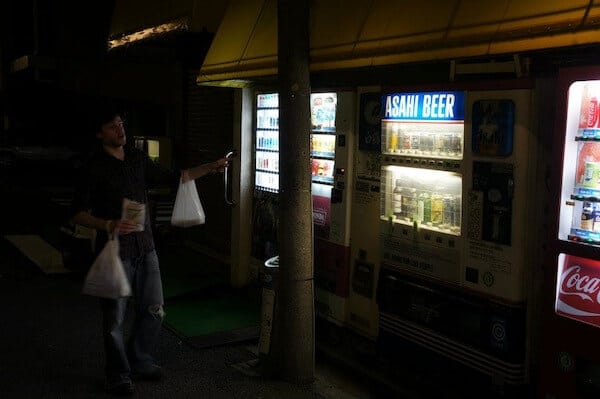 Beer vending machines on the street – this really is a paradise…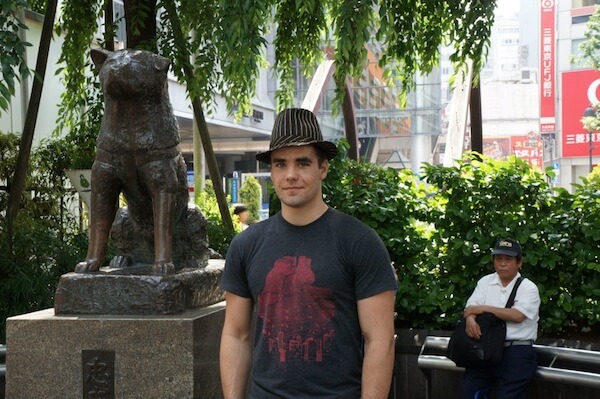 We spend way too long looking for the Hachiko statue, but dammit we found it.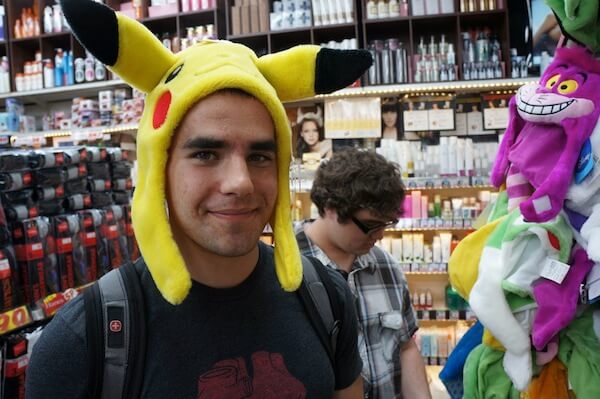 I bought this.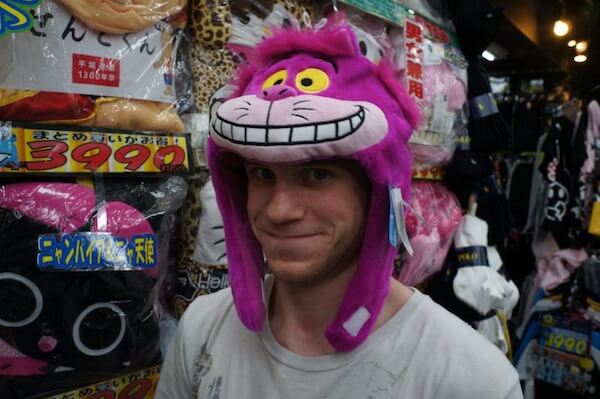 He bought this.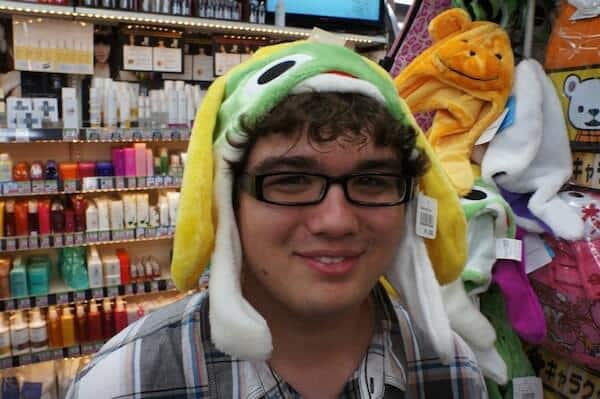 Why the hell didn't he buy this.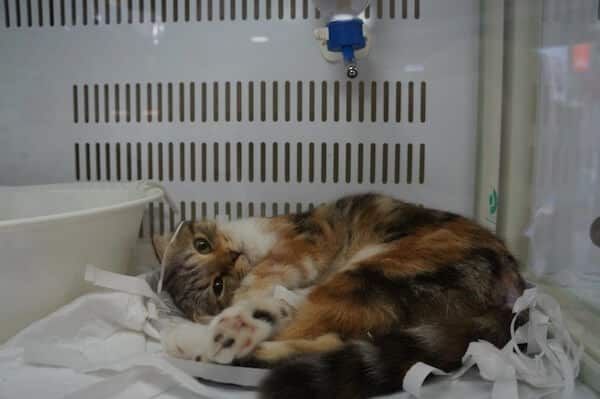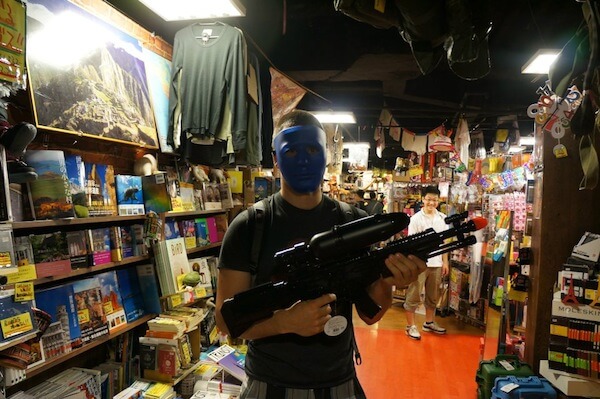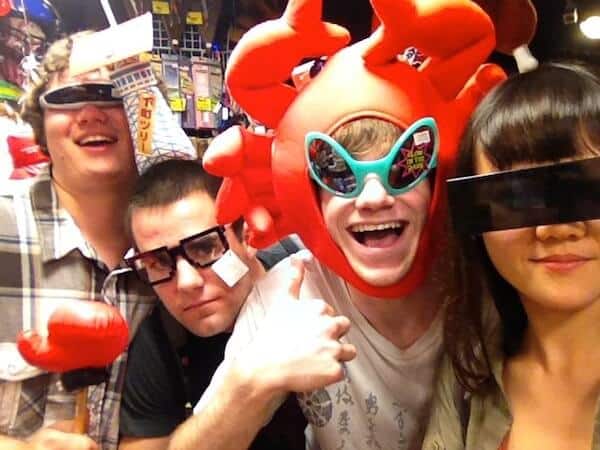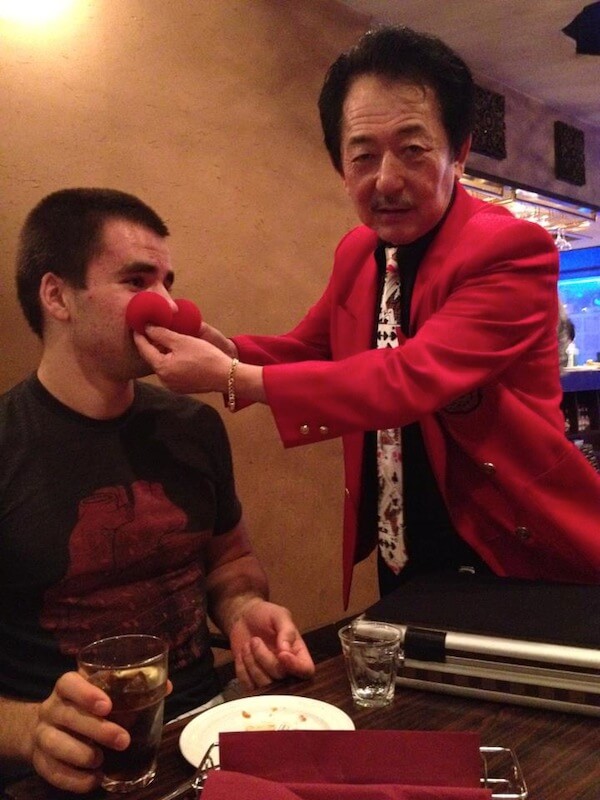 This guy was a badass.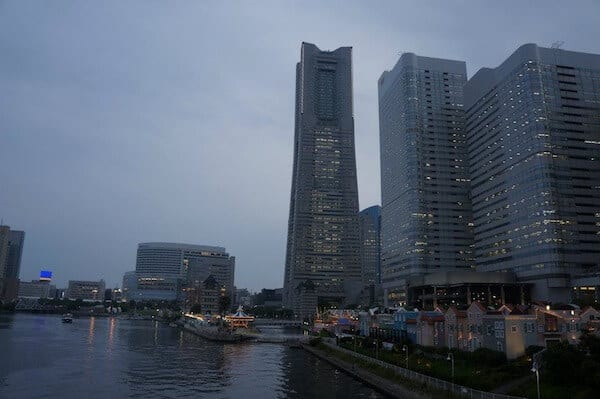 Yokohama's Landmark Tower is one of the coolest buildings I've ever seen.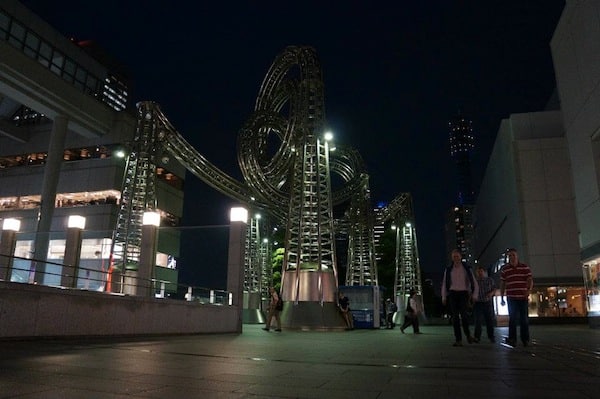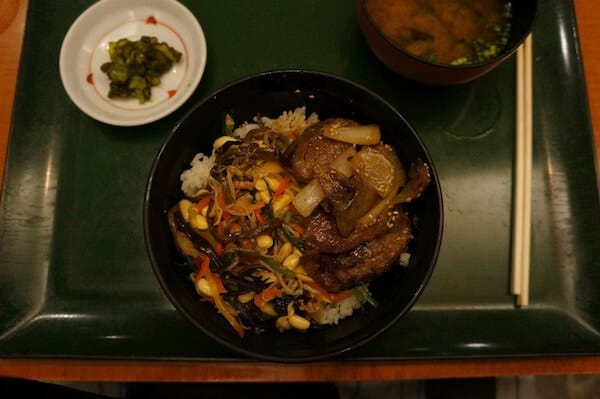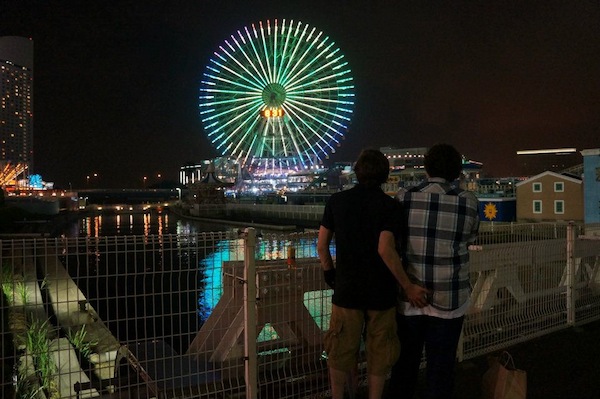 We elected to title this piece, "That Moment".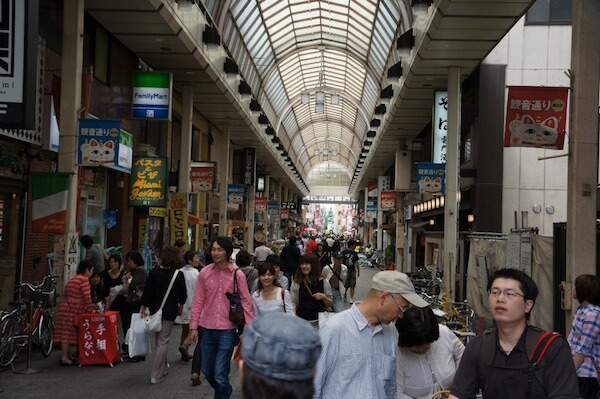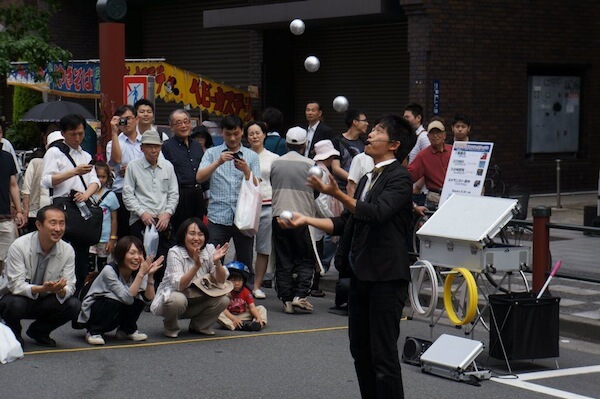 Streets in Tokyo become parade grounds almost every weekend, just 'cuz.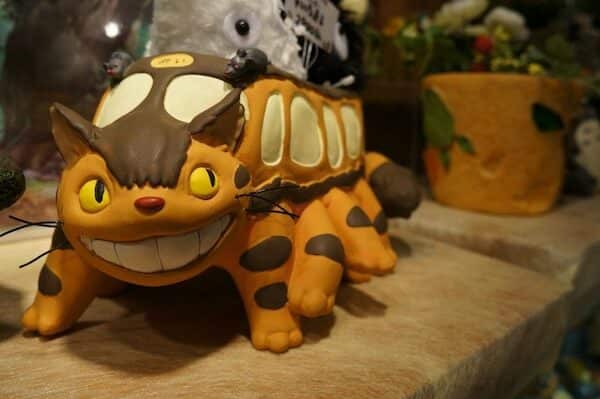 We found a Ghibli museum in Kamakura while out exploring temples.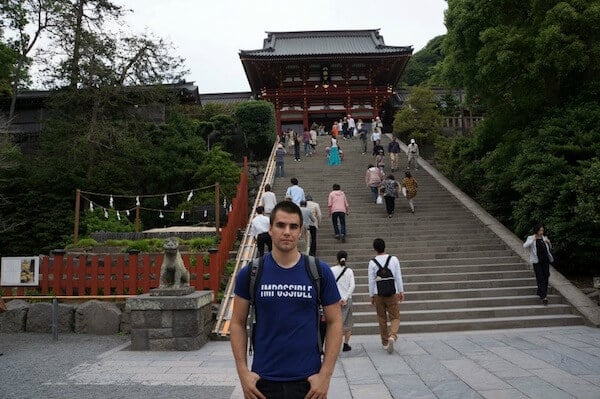 Had to get a pic with my Impossible Shirt for Joel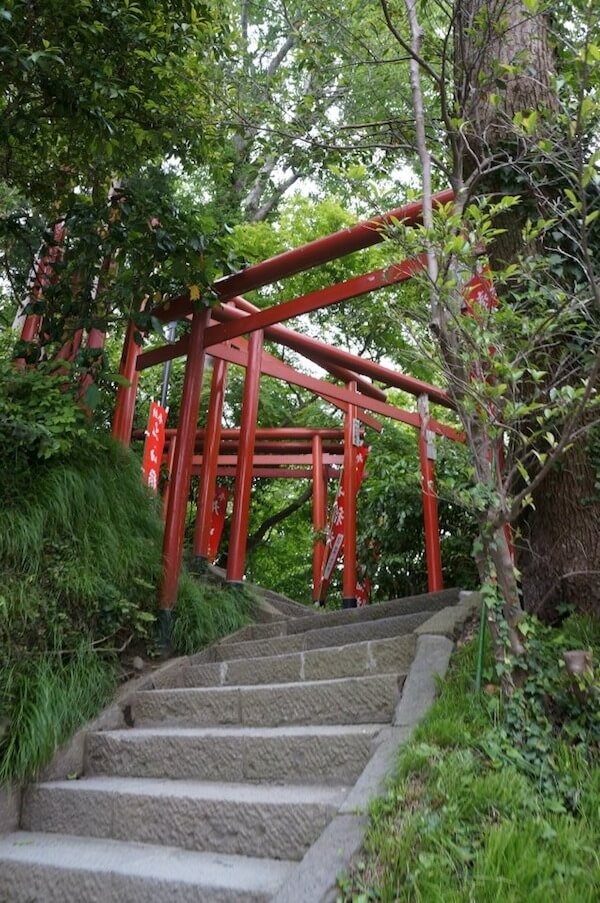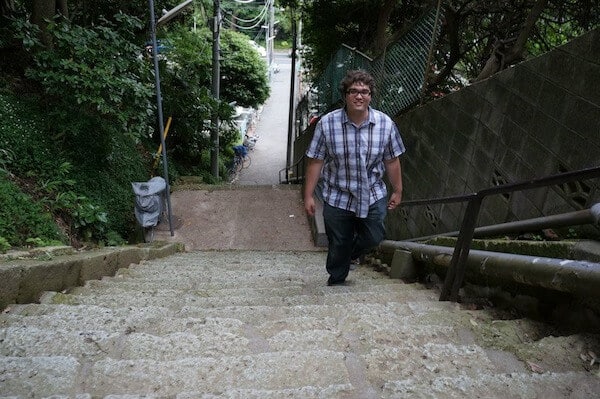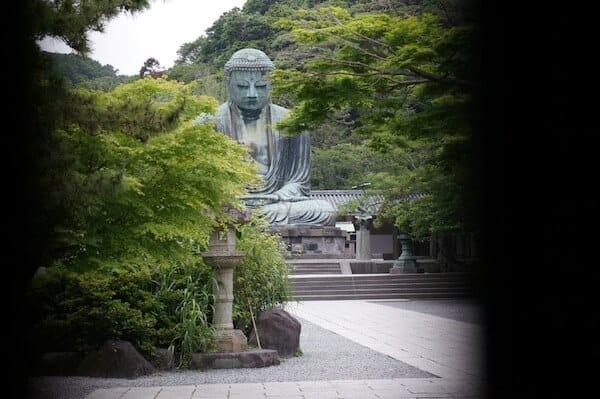 The giant Daibutsu in Kamakura. The gate closed about five minutes before we got there, and I was so mad. I was able to find a gap to get a picture through, however.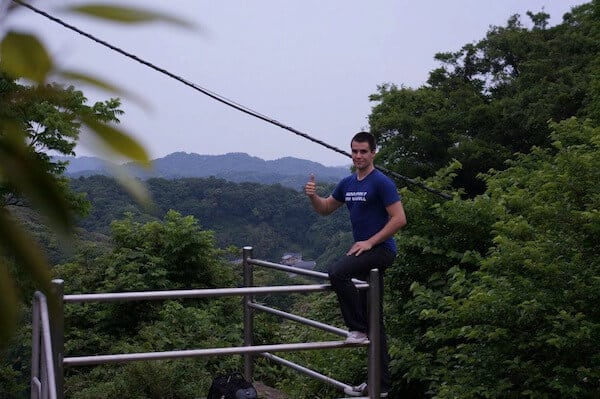 After about 1 trillion stairs, we made it to the top of this place. There really wasn't anything up here, but the view was cool.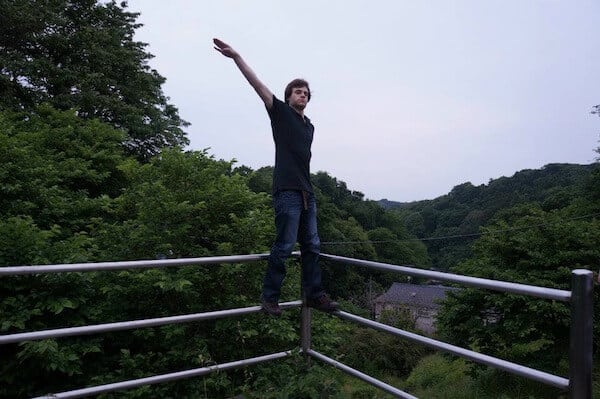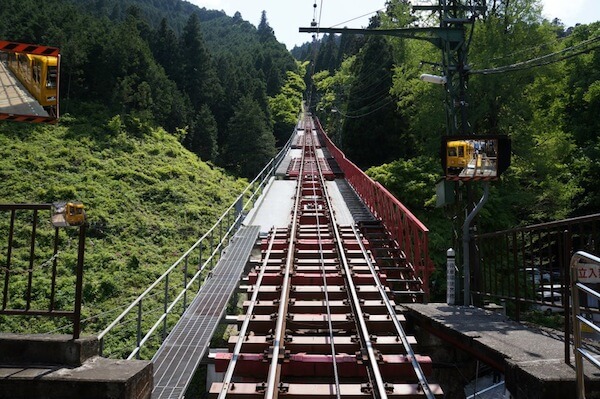 Ryan and I travelled to Mt. Mitake on one of the days we didn't have anything planned in the city. This is the railway that goes a little ways up the mountain to the shrine base.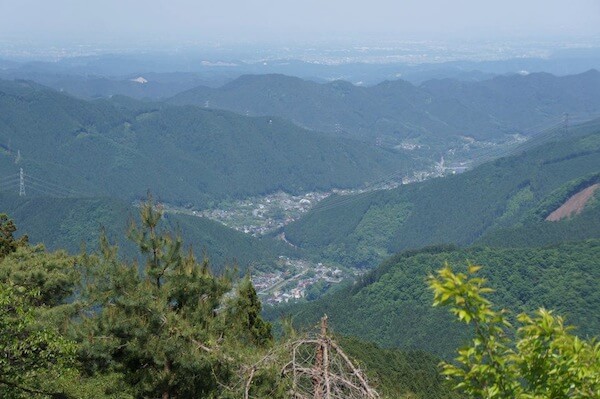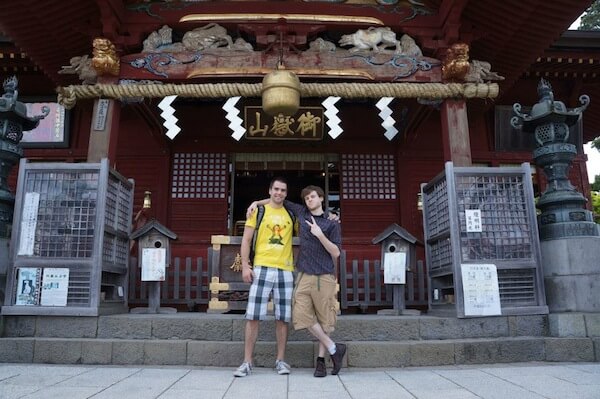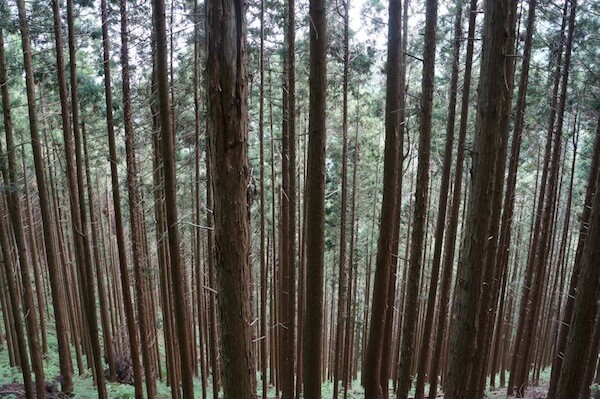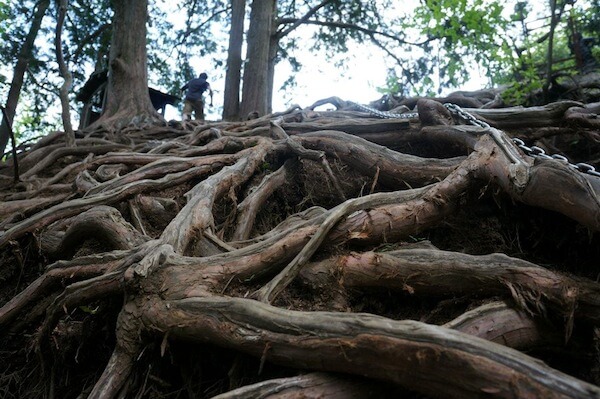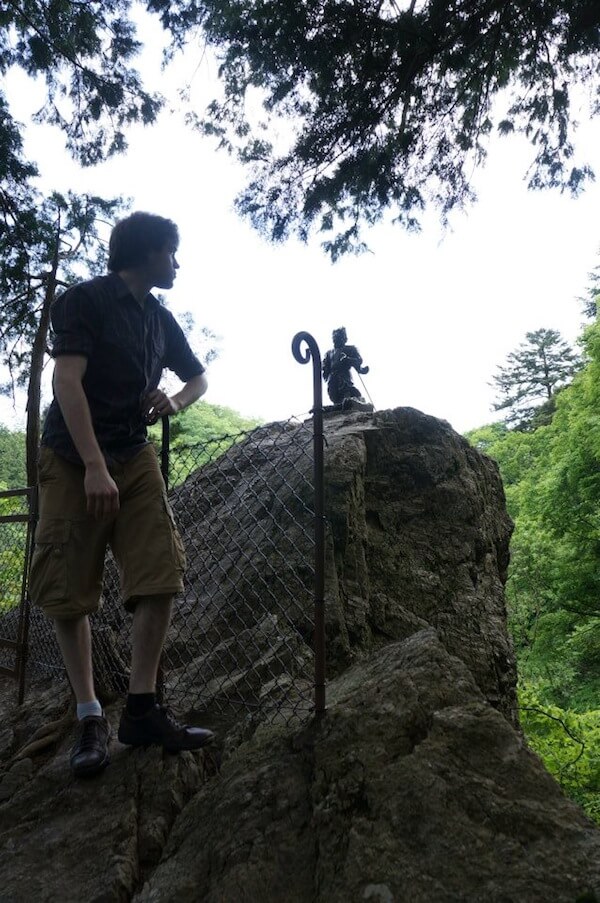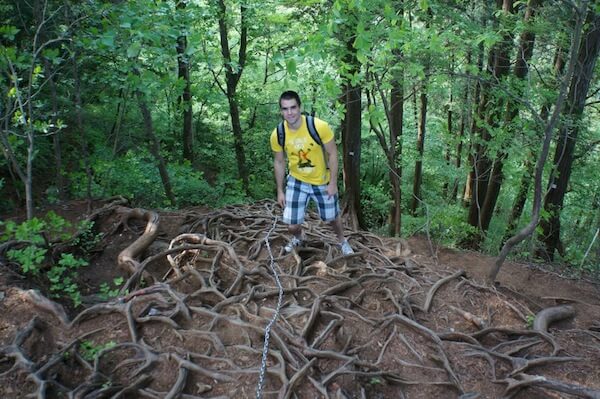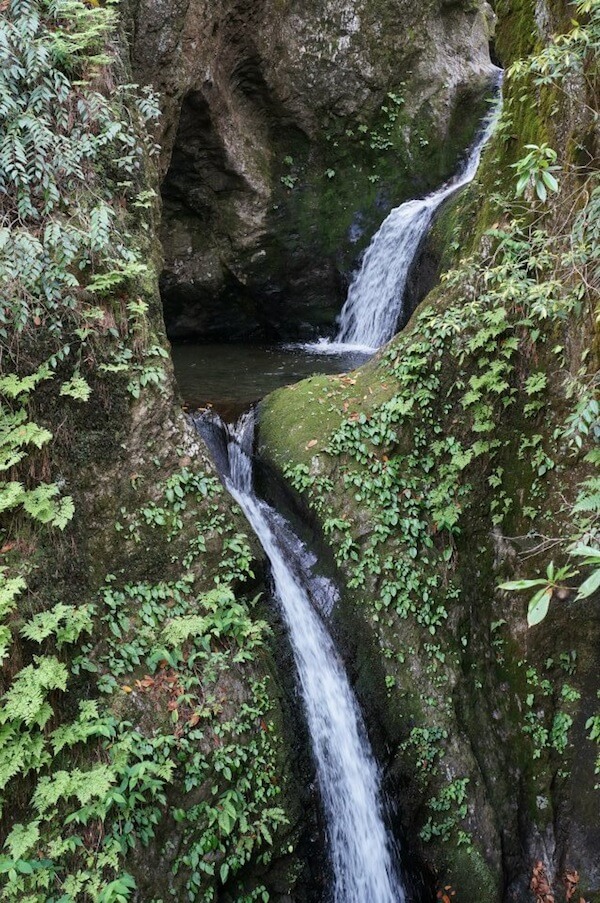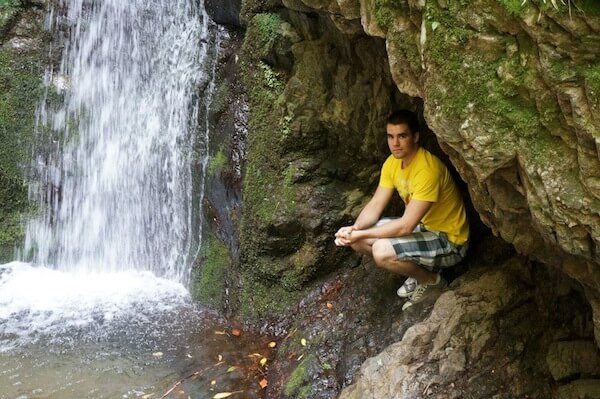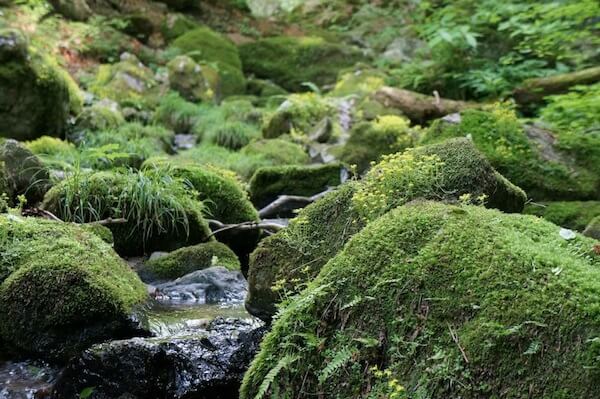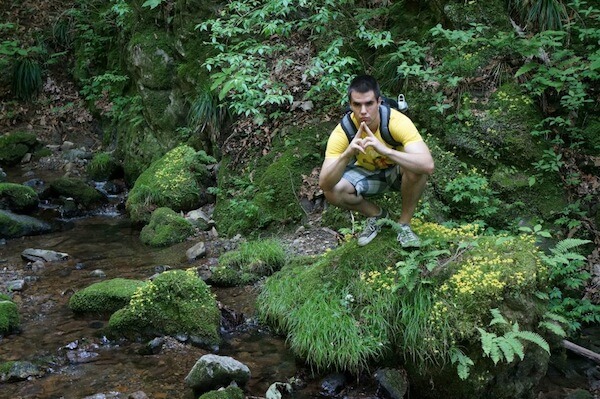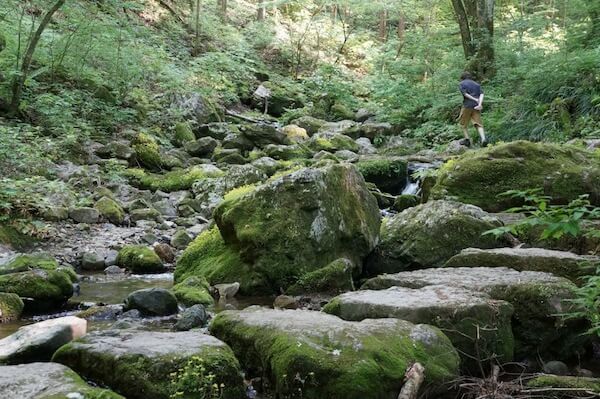 I felt like Crash Bandicoot while hopping these rocks.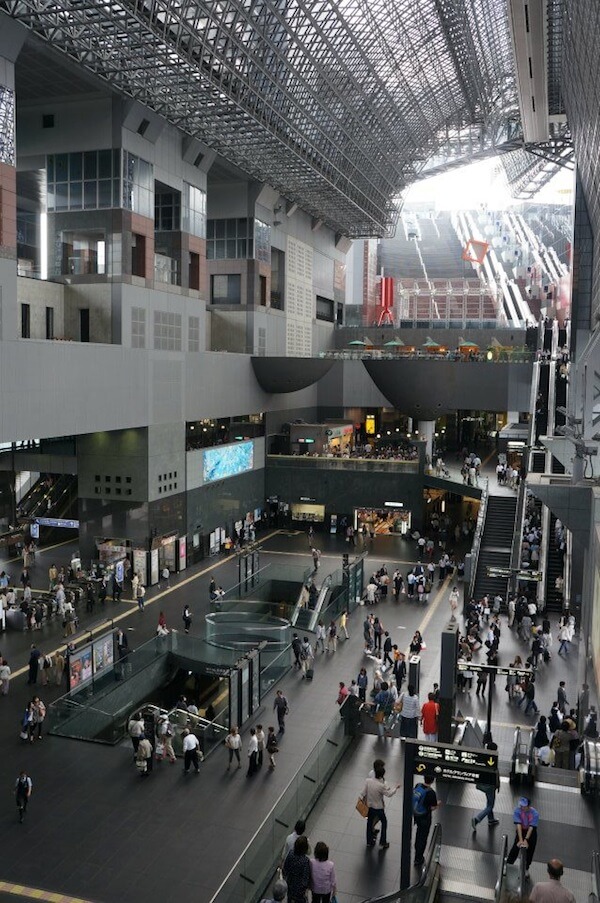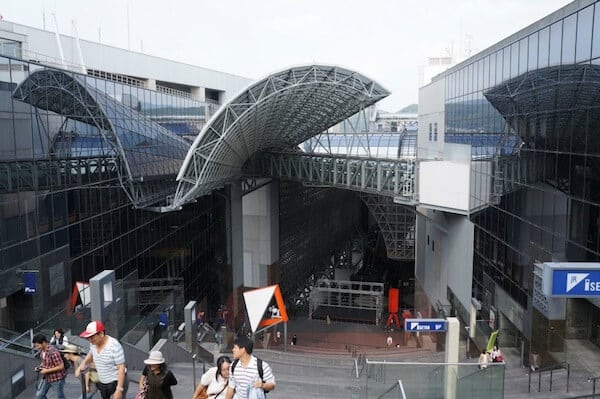 Kyoto's train station is absolutely massive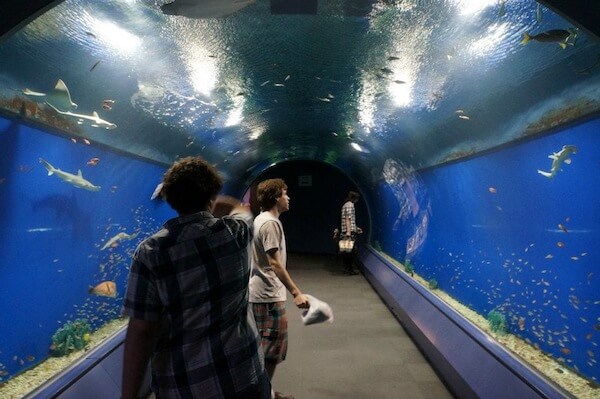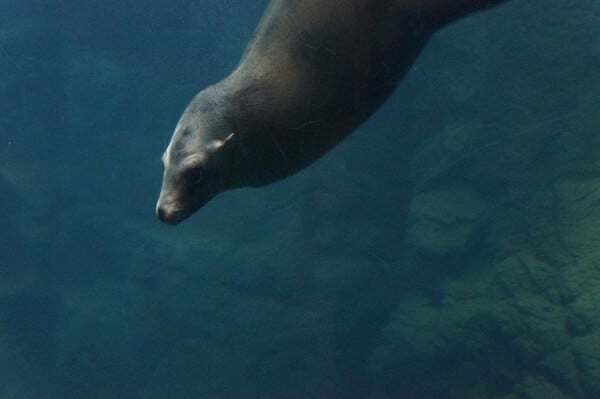 His name is Derek, and we wanted to steal him.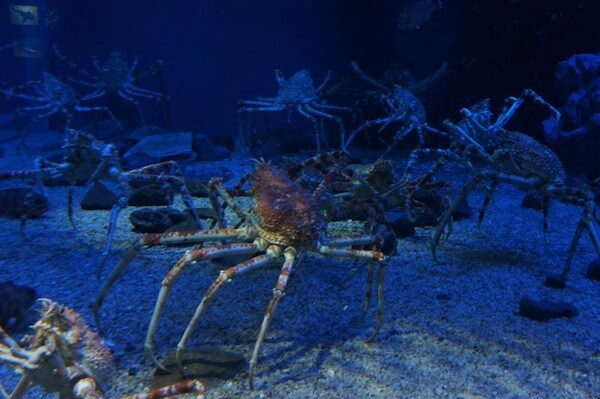 SCARIEST THINGS EVER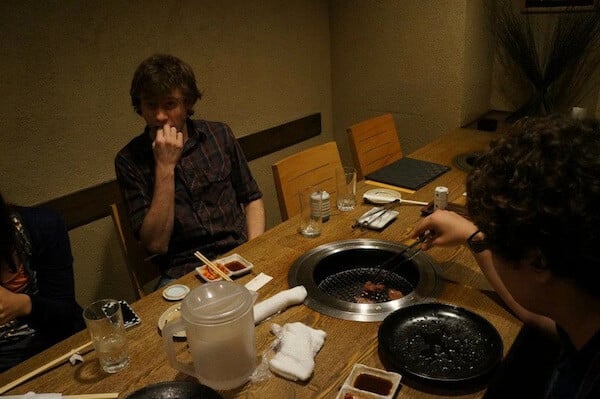 You really need to try yakiniku. Also, I'm pretty sure having a grill in the middle of the table here in the states would be just asking for trouble…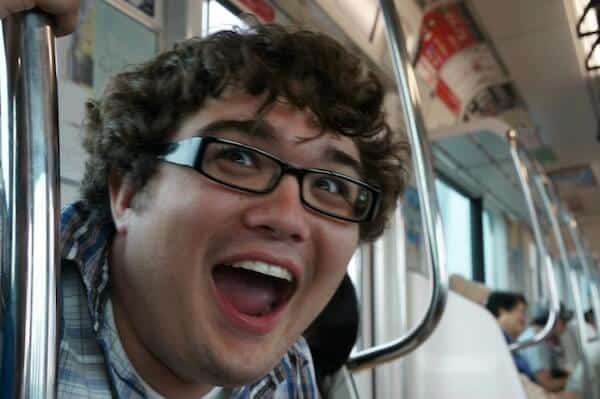 The Disneyland face.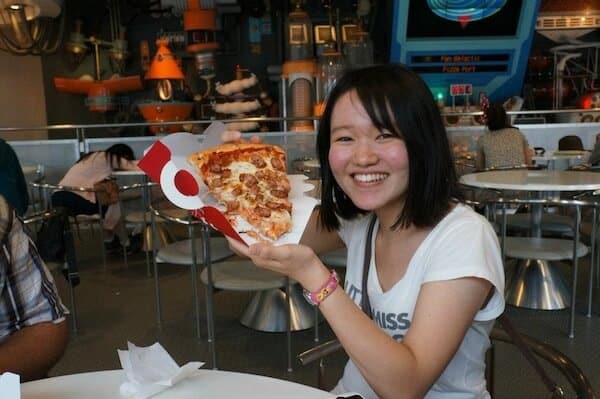 Pizza at Disneyland. The sausage there is weird.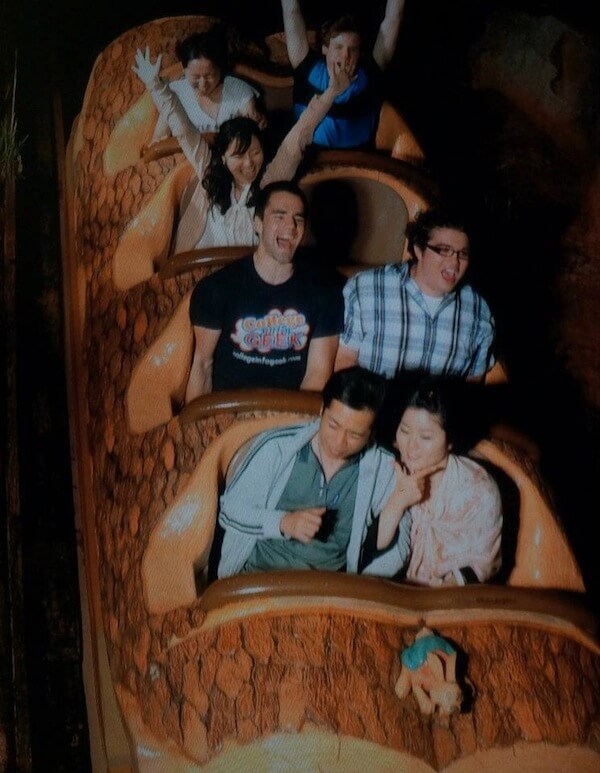 Splash Mountain.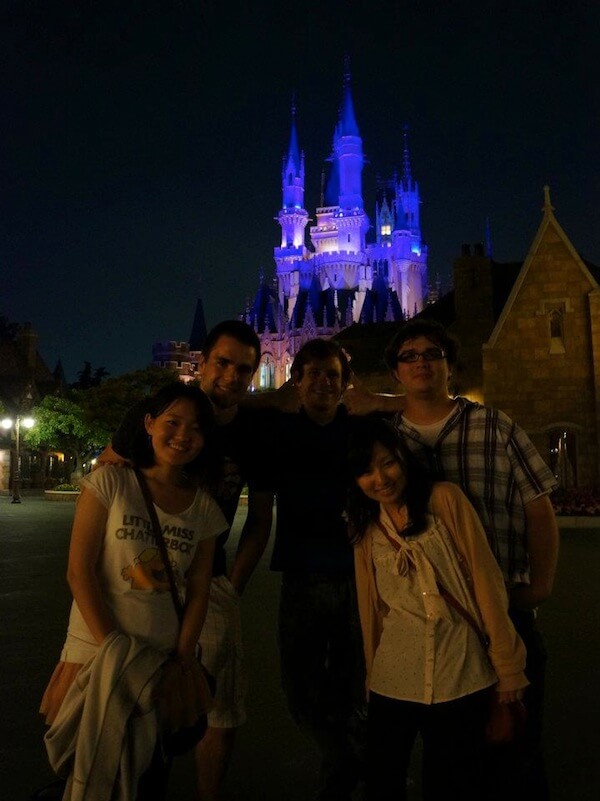 Wow, you actually scrolled down this far!
I hope you enjoyed these pictures. If you think they're cool enough, share this post using one of the buttons in to the left!