Studying abroad was one of the best decisions I made in college. I spent 4 months living in Belfast, Northern Ireland, and it exposed me to an entirely new world of cultures and ideas (not to mention some fun new activities such as caving).
If you're interested in studying abroad, I highly recommend it. But the process of studying abroad can be overwhelming. To start, you have to choose a place. Then, you have to figure out how to pay for it. Finally, you have to prepare for your time away and figure out how to make the most of it.
To help you navigate all of this, I created this guide. It covers everything you need to know about study abroad, from choosing a destination to making the most of your study abroad experience.
How to Choose a Place to Study Abroad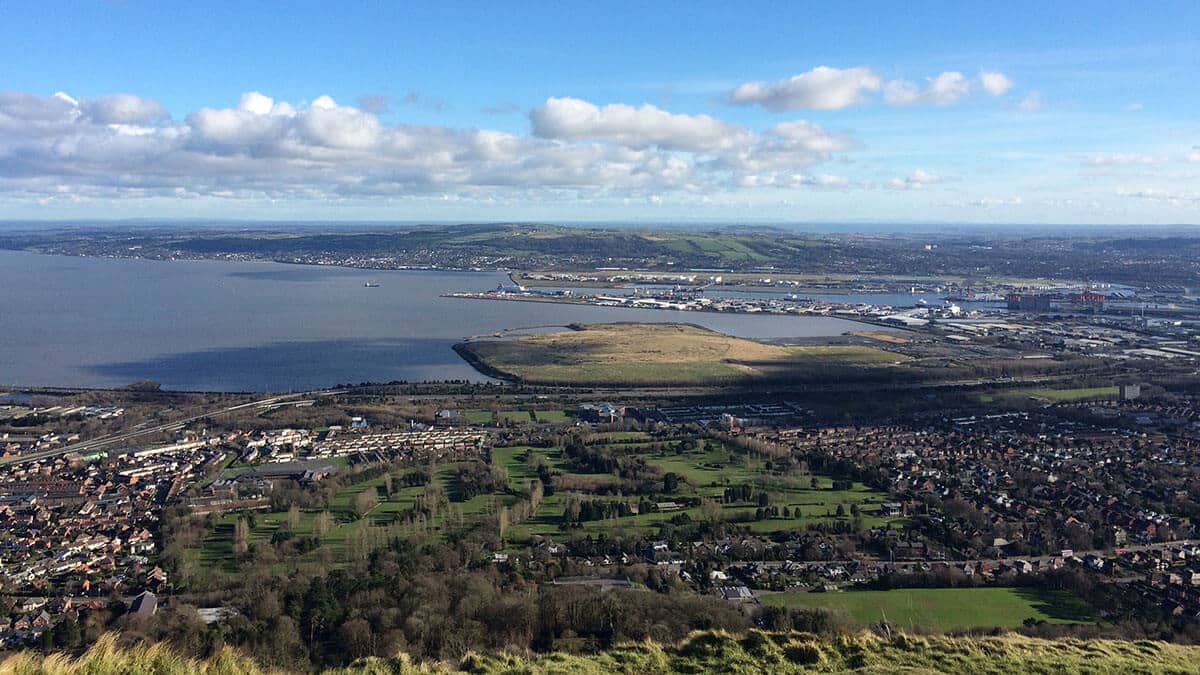 Before you can study abroad, you need to decide where to go. There are lots of considerations here, ranging from finding a program that works well with your major to finding a program that fits your budget. Here are my tips for finding the right study abroad destination:
Start Searching Early
If I had to give just one piece of advice for having a successful study abroad experience, it would be this: start the process early.
Even if you don't plan to study abroad until your junior year, you should start looking at programs your freshman year.
You don't have to apply for anything yet, but talking to the study abroad office (and your advisor) as early as possible will help you pick a program that enriches your college experience while still making sure you graduate on time.
Consider the Requirements for Your Major
Studying abroad is wonderful, but make sure you choose a program that fits well with your major.
This is especially important if you have a major with strict, specific coursework requirements. STEM majors, for instance, often require you to take courses in a particular order, since each class tends to build on the previous. And there usually isn't much flexibility in which courses you can take.
Because of this, ensure that your study abroad program offers the credits you need to complete your major. Even if the name of the class is the same, that doesn't necessarily mean the credits will transfer back to your home university; always check with the registrar to be sure.
Beyond meeting coursework requirements, some study abroad programs will work better for some majors than others. If you're majoring in a foreign language, for instance, you'll probably want to pick a program that lets you immerse yourself in that language and its culture.
Similarly, you could choose a program that allows you to do coursework unavailable at your home university. For instance, I know someone who studied abroad in Australia to do marine biology fieldwork on coral reefs.
Regardless of your major, choose a program that 1) doesn't jeopardize your ability to graduate on time and 2) enhances your academic experience.
Consider Domestic Study Abroad Programs
When people hear "study abroad," they usually think of going to a different country. While this is true of many study abroad programs, there are also plenty of "domestic" study abroad programs available.
You should consider these programs for a few reasons. To start, they often cost less than programs in different countries, as you don't have to pay as much to get them (and it's easier to transfer your financial aid).
Furthermore, domestic study abroad programs still let you get many of the same benefits of going to a different country. You get to experience the culture of a different part of the country and get a college experience different from your own. And you can still choose a program that gives you academic experiences unavailable at your home university.
Don't Forget About Short-Term Study Abroad
The other assumption many people have about studying abroad is that you have to spend an entire semester away. While this is a common option, it's not the only type of program available. Many universities offer short-term study abroad programs over summer break or even spring break.
For majors with strict coursework requirements, these short-term programs are an excellent way to get the benefits of studying abroad without disrupting your academic progress. Plus, they tend to be cheaper than semester-long programs.
Consider How Much It Costs
The final thing to consider when choosing a study abroad program is how much it will cost. Studying abroad is a wonderful experience, but you shouldn't do it if you have to take on debt to pay for it.
So how much does studying abroad cost? It's not always more expensive than your college tuition; in many cases, in fact, it can be cheaper. This is because of differences in actual college costs (college tuition is much lower in Europe than in the U.S.) and differences in exchange rates (the U.S. has a strong currency relative to much of the world).
However, tuition isn't the only cost to consider. You also have to think about the following expenses:
Airfare — International flights can be quite expensive.
Food — Don't assume you'll have a meal plan. You may have to purchase and cook your own food.
Housing — Will you live in university housing, an apartment, or a homestay with a local family?
Side Trips While Abroad — You may want to take trips to other cities or countries while you're abroad, so be sure to budget for them.
Even among different study abroad programs, the cost varies significantly. A domestic study abroad trip, for instance, will usually cost less than one to a different country. And a trip to Europe will likely cost less than one to Australia, Asia, or Africa.
Consider the Impact on Your Financial Aid
How much study abroad costs is one part of the equation, but the other part is how you'll pay for it.
In many cases, your same scholarships and other financial aid will apply to the cost of your study abroad program.
However, don't assume this is the case. Some programs may require you to pay out of pocket, particularly if they aren't offered through your university. You should always talk to both the study abroad office and the financial aid office about how studying abroad will affect your current financial aid.
Finally, remember to look for study abroad scholarships. Many universities offer them for students studying in particular countries or particular majors. And you can also see if there are external study abroad scholarships that can help offset the costs.
Need help paying for study abroad? Check out our guides to getting scholarships and making money in college.
How to Prepare to Study Abroad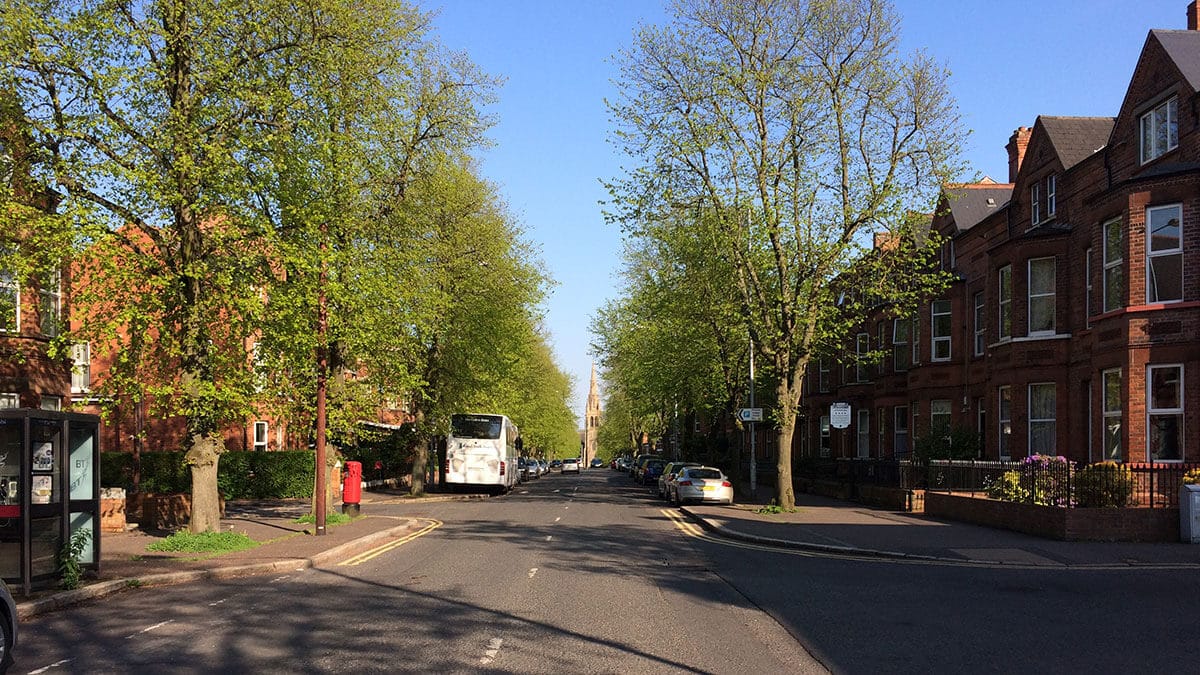 So you've chosen a study abroad program and are all excited about the life-changing experiences you'll have while you're away.
Great, but don't relax yet. Studying abroad requires a lot of planning and organization. In this section, I'll walk through everything you need to do to prepare for your trip.
Know Your Deadlines
Preparing to study abroad boils down to meeting dozens of deadlines. There's the deadline to declare your intent to study abroad, the deadline to apply to your study abroad program, the deadline to get your visa, and countless others.
To study abroad successfully, you must keep careful track of these deadlines. The best way to do this is to put them on both a calendar and a checklist. The calendar will help you see when deadlines are approaching, while the checklist will help you track the items you've already completed.
Don't miss out on studying abroad just because you missed a deadline; stay organized.
Get Your Passport and Visa ASAP
If you're studying abroad in a different country, you'll definitely need a passport. And you'll likely need a visa as well, particularly if you're going to be in the country for longer than a few weeks.
It's easy to underestimate how long it can take to process passport and visa applications. Visas, in particular, can take months to get. This is because they often require you to mail your passport (and other documents) to an embassy in a different city.
If you wait too long to apply for your passport and visa, then at best you'll have to pay extra fees for expedited processing. At worst, you could miss out on studying abroad entirely. Make sure to apply as early as you can, and don't let the deadlines slip by.
Get Help from the Study Abroad Office
All of the deadlines and paperwork for study abroad can be intimidating to navigate. But you don't have to go through the process alone.
Be sure to consult the study abroad office throughout the process. They can help you meet your deadlines and answer questions about how to do certain paperwork or submit applications.
Remember: the study abroad office exists to help you with these things, so be sure to take advantage of their help.
Talk to Your Advisor and Registrar
In addition to the study abroad office, you should also stay in contact with your advisor and the registrar.
These people can help you make sure that your study abroad experience won't affect your progress towards graduation. And if you plan to take courses abroad for credit, they'll help you make sure your credits will transfer.
If you are planning to take courses abroad for credit, get written confirmation from the registrar before you go abroad that your credits will transfer. This way, you can avoid issues with transferring credits once you return.
Get the Best Deal on Airfare
If you plan to fly to your study abroad destination (which will be true in most cases), make sure to book your airfare far in advance. This way, you can get the best possible deal. International flights are already expensive, but they can get even more expensive if you wait too long to book them.
Beyond booking far in advance, you should also consult a resource such as Google Flights to compare all of your different airfare options. This way, you can pick the airline with the best deal.
Know Your Contact People While Abroad
When you're studying abroad, you'll likely be in a different time zone hundreds or even thousands of miles away from your home university. Therefore, don't assume you'll be able to rely on the same resources.
While abroad, you must know your local points of contact. That is, know who they are and how to contact them. These include:
The person in charge of your program
Your country's embassy (if you're in a foreign country)
Your local academic advisor, department chair, or another person who can answer academic questions
Local pharmacies (if you need to fill prescriptions while abroad)
Local emergency phone numbers (just in case)
Your study abroad coordinator will likely give you this information before you leave. And you'll likely receive some kind of study abroad orientation once you arrive at your study abroad destination. Regardless, be sure you know who to contact if you need help.
Make Sure You Have the Tech You Need
If you're studying abroad in a different country, then your devices may not work the same as at home. To start, check if your phone will work abroad. If it doesn't, you may need to get a different SIM card or even just a different phone. Even if your phone plan does offer service abroad, it may cost a lot extra, so be sure to check your options before you leave.
In addition to making sure your phone works, check if you'll need a power adapter. North and South America use the same types of plugs as the U.S., but you'll need to get an adapter if you're studying in Europe, the UK, or another continent.
Also, bear in mind that the UK (and Ireland) use a different type of plug than the rest of Europe, so for best results you should get a universal adapter if you plan to travel between the two. This adapter is our favorite.
Have Your Finances in Order
Using money abroad is much simpler than it used to be (traveler's checks are a thing of the past), but it can still cause some frustration if you aren't careful.
Before you go abroad, check with your bank to see if (and how) your debit and/or credit card will work abroad. Tell your bank how long you'll be gone and where you plan to travel so that they don't freeze your account. And make sure you can use your debit card to take money out of foreign ATMs (as there are some countries where cash is still king).
Also, check if your bank will charge you foreign transaction fees for using your card abroad. These fees (which can range from 1% to 3%) can really add up, and you want to avoid them at all costs. If your bank does charge them, then get a credit card or debit card that doesn't.
The Charles Schwab Investor Checking is my favorite choice for a travel debit card. The card doesn't charge foreign transaction or ATM fees, and it also offers unlimited refunds of ATM fees anywhere in the world.
Have the Right Clothing
When you study abroad, you may find yourself in a place that requires different clothing. This is for two reasons. First, the climate of the place may be different. Will you need to dress for snow? Or are the days scorching hot? Does it rain a lot? Be sure to do some research here so you don't get caught out in the cold/heat/rain/snow.
Second, the cultural norms around clothing may be different. Americans, in particular, are notorious for dressing in a way that appears "sloppy" or even "inappropriate" to the rest of the world.
In many countries, for instance, wearing shorts is just something you don't do, no matter how hot it is. The same goes for wearing athletic clothing when you're not at the gym or wearing your pajamas to run errands.
So do some research before you go on what types of clothing are appropriate for everyday wear. You don't have to buy a whole new wardrobe, but you may want to leave the gym shorts and flip flops at home.
Learn the Basics of the Local Language
If you're going to a country where English isn't the primary language, you should learn the basics of the local tongue. This is a good idea even if you're going to take courses in English at an English-speaking university.
Not only will knowing some of the local language help you navigate daily life, but it will also make a good impression with locals. Even if most people in the country can speak English, it's rude to assume that they will.
Here are some basic phrases to learn:
Hello/goodbye
Yes/no
Please/thank you
Sorry/excuse me
How to order in a restaurant
What's your name?/My name is…
Where can I find…?
Can you help me with…?
How to ask for directions
For more help learning a language, check out this guide.
Make a Packing List
Packing for study abroad can be an intimidating task. There's a lot to bring, and it's easy to forget certain items. While you can often buy many things you need once you're abroad, you should still make a packing list. It will make things easier and less stressful.
So what should you pack? This depends on where you're going. Rather than try to make one exhaustive list, I'm going to direct you to some packing lists from some of my favorite travel blogs:
How to Make the Most of Your Study Abroad Experience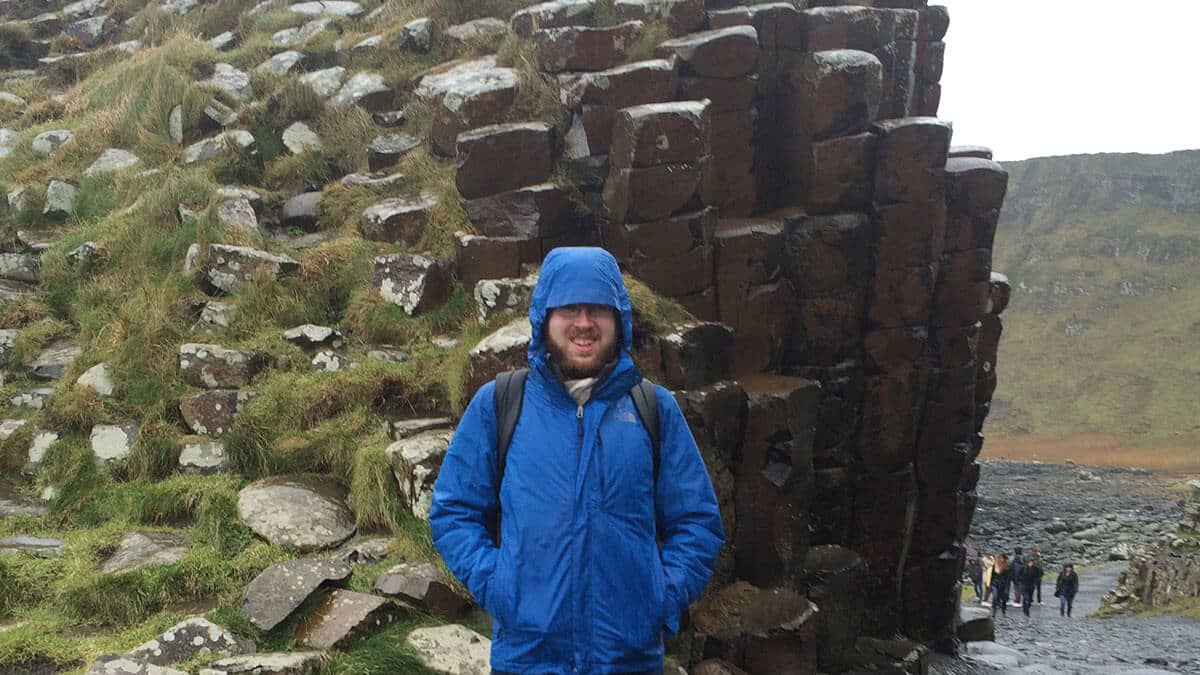 You've left your home city (or country), and you've just arrived in your study abroad destination. What can you do to make the most of this experience? In this section, I'll share some tips to ensure you maximize your time abroad.
Get Out of Your Comfort Zone
My number one piece of advice for studying abroad is this: try new things. Remember that no one knows you in this new country, so it's a chance to explore new identities and try things you might not back home.
For instance, I joined a caving club when I studied abroad in Belfast, Northern Ireland. Not only was this something that I'd never done, but it was also unavailable at my college back in rural Ohio. In the process, I made several new friends and discovered that I enjoyed climbing sports.
Your own experience will be different, but be sure to try something new. Don't worry about embarrassing yourself. You have a whole new place to explore.
Make Friends with the Locals
When you study abroad, it's very easy to just hang out with the people in your study abroad program, or with other people from your home country.
This is understandable, especially if you're studying abroad in a place where you don't speak the local language. However, only hanging out with people from back home is also a missed opportunity.
That's why I encourage you to go out and make friends with locals. How do you do this? Well, most of the general advice for making friends in college still applies. You should go to places where you can meet people with shared interests, join clubs, and try to "follow up" with people so that you can spend enough time with them to develop friendships.
In addition, however, you have an advantage as a "foreigner." Locals will be intrigued by your different accent and customs, as well as your stories of what life is like in another country. I found this to be the case even in Northern Ireland. Sure, I spoke the same language as the locals, but they loved my Southern accent, Americanisms, and outsider's perspective.
So don't worry about standing out because you're from a different country; use these differences to your advantage.
Respect the Local Culture
While you should totally embrace being a foreigner, you should also be aware of the local cultural norms. If you aren't, you could end up offending someone or making a bad impression. Some amount of this is unavoidable, but be sure to avoid things that would get you into trouble.
Your study abroad orientation will likely inform you of common cultural faux pas, but I recommend doing some of your own research just to be safe.
Know the Local Laws
Offending someone is one thing, but breaking the law is a far more serious matter. In general, common sense will keep you from breaking most local laws. However, there could be laws that are either different or more seriously enforced.
Once again, your study abroad orientation will help you know about local laws to be aware of. You can also talk to your study abroad coordinator if you have more specific questions.
Take Advantage of Breaks
If you're studying abroad in another country, your holiday breaks may be longer than you're used to. When I was in Belfast, for instance, we got over a month off for Easter.
Don't spend these breaks sitting in your dorm playing Overwatch; use them to get out and explore.
Depending on where you are (and your budget), this could mean anything from visiting a different city to popping over to a neighboring country. I took a week during my study abroad break to backpack around Europe, as well as go on an extended caving trip (which was nothing like The Descent, in case you were curious).
Keep a Journal or Blog
You're going to have a lot of new experiences when you study abroad. Writing about these experiences is a great way to both make sense of them and remember them. To do this, I recommend keeping either a journal or a blog.
Both of these can take whatever form you prefer. You can keep a journal in a word document on your computer or in a physical notebook. For your blog, you can either use something like Medium or start your own blog for a more professional web presence.
Whatever you do, keep some record of your time abroad. It will go by very quickly, and you want to make sure you don't forget what you experienced, felt, and thought.
Understand the Local Academic System
One thing you'll quickly learn when you study abroad is that the academic system is different in other countries. The differences usually aren't huge, but they can be enough to cause issues with your grades.
Therefore, you should be sure you understand how the academic system works at the university where you're studying abroad. For instance, in the UK system there's much less homework but much more importance placed on final papers and exams. In fact, just one or two papers can determine the entirety of your grade, leaving little room for error.
To make sure you understand the academic system, talk to your study abroad coordinator. Also, consult your academic advisor (or the local equivalent) if you have problems while you're abroad.
Stay in Touch with People Back Home (But Not Too Much)
With modern communication technologies, it's easier than ever to stay connected to people on the other side of the globe. Still, it's easy to neglect your relationships with friends and family while you're abroad. To make sure these relationships remain strong, I recommend having regular times to talk via phone, Skype, or whatever method of communication you prefer.
On the other hand, don't spend so much time talking to people back home that you fail to engage with the local culture. You want to be present in your study abroad program, present with the people and place immediately surrounding you.
Accept That Things Will Different When You Return
When you come back from studying abroad, things will be different. Even more so, you'll be different; the experience will change you. Much of this change is for the best, but you should expect some reverse culture shock as well.
Furthermore, the relationships you had before you left may change as well. Your friends may have moved on to new interests, and you may see your romantic partner in a different light. This can be painful, but it's a part of life. Studying abroad can just accelerate some of these inevitable changes.
It's basically "The Ballad of Buster Baxter":
Studying Abroad Is Great, but It Isn't Everything
I hope this guide has helped you navigate the study abroad process. It's an exciting time, and I want you to make the most of it.
At the same time, I want to remind you that you don't have to study abroad to travel or experience other cultures. Thomas, for instance, never studied abroad but still got to take two awesome trips to Japan. And in some cases, it just won't be practical to study abroad.
Don't view it as an all or nothing situation. Even if you don't study abroad in college, you'll have plenty of time to travel once you graduate. In fact, that can even be a better time to travel, since you'll have a job and more money to take the trip of your dreams.
Image Credits: featured