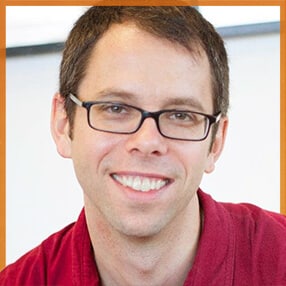 After my sophomore year of college ended, I entered what I thought was going to be a maze of wires, servers, and ethernet ports.
I had landed an internship in the computer networking department of a big financial corporation, and as boring as that sounds, I was pumped to get to work and to keep learning more.
During my first two years of college, my interest in computers had done nothing but strengthen and expand; I had worked part-time jobs in the campus tech support center and web development office, which were both great. I also had a side gig where I'd scrape together computer parts from various sources, build fully-functioning PCs, and sell them on Craigslist.
With all that experience in my background, I was excited to take the next step.
Then the internship started. And… I hated it. 
What I thought was going to be an active job involving the design and setup of complex networks turned out to be anything but. Instead of wiring up rooms and building server racks, I spent 40 hours a week sitting in a cubicle, setting rules in a firewall.
Even though my coworkers were great and the benefits were just dandy, I felt like my internship was a three-month prison sentence.
Looking back now, though, I see that prison sentence as a good thing. Had I not so thoroughly hated the work I was doing, I may not have committed to working so hard on College Info Geek so early on. I may have missed a lot of opportunities.
My experiences working in a job I hated pushed me to quickly built a lot of self-awareness. I did a lot of reflecting on the qualities of the work I liked and didn't like. In fact, I even kept a journal during my internship – which I often look back on when my current work gets tough and I catch myself thinking things like,
"Maybe working a normal job wouldn't be so bad after all…"
Reading those journal entries kills thoughts like that dead, right quick.
The thing is, self-awareness is a skill you must build like anything else. Those who don't build it often find themselves stuck in work they don't love for a long, long time.
But those who do learn it are much more likely to take the actions that will direct them toward work that fulfills them.
In today's episode, I talk with my good friend Stephen Warley about this concept (among others). Stephen's a bit older than I am, and he has a much deeper career history, but he's gone through similar experiences.
Today, Stephen helps people build self-awareness – and other vital life skills – through his writing and coaching work at Life Skills That Matter.
He's also done a lot to help me personally in my own career journey, and I'm incredibly grateful to have the opportunity to talk with twice a month as part of our Jedi Council meetings.
Things mentioned in this episode:
Want more cool stuff? You can find all sorts of great tools at my Resources page.
If you enjoyed this episode, subscribe to the podcast on iTunes! It's easy, you'll get new episodes automatically, and it also helps the show gain exposure 🙂 You can also leave a review!
Here's an image for sharing this episode on social media: