If you've got finals or other exams coming up, and they're causing a buildup of anxiety – you're not alone.
Unless your test is fighting a bear. Then you're alone and you should probably stop reading blogs and go practice your bear-headlock technique.
For the rest of us, test anxiety is an incredibly common phenomenon that I believe stems from several fears. Here are a few key ones:
The fear of the unknown
The fear that you're unprepared
The fear that everything is riding on this exam
These fears and others can be quelled in several ways, and in this video, we'll break down those ways – at least 13 of them. I don't really know. This isn't really a list video, but it does have a lot of tips packed into it. I did a buttload of research.
If you're unable to see the video above, you can view it on YouTube.
Want to do Even BETTER on Your Exams?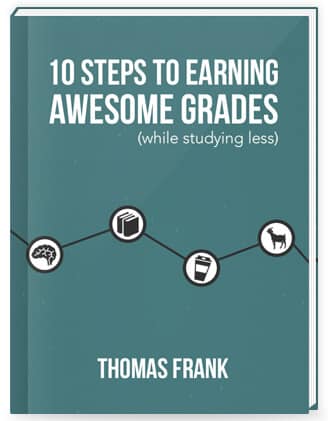 Personally, I prefer to cut down on test anxiety by quoting The Dark Knight to annoy my girlfriend – but being well-prepared is also a good method.
Should you decide that the annoying movie-quote method isn't for you, the specific study tips in chapter 8 of my free 100+ page book called 10 Steps to Earning Awesome Grades (While Studying Less) will probably help get you prepared.
The book also covers topics like:
Defeating procrastination
Getting more out of your classes
Taking great notes
Reading your textbooks more efficiently
…and several more. It also has a lot of recommendations for tools and other resources that can make your studying easier.
If you'd like a free copy of the book, let me know where I should send it:
I'll also keep you updated about new posts and videos that come out on this blog (they'll be just as good as this one or better) 🙂
Video Notes
Did I miss any techniques you know of for reducing exam stress?
Images: Skeleton, Snorlax, Kronk, Chicken, Sumo Kid, Rocky Pose, Steak
If you liked this video, subscribe on YouTube to stay updated and get notified when new ones are out!