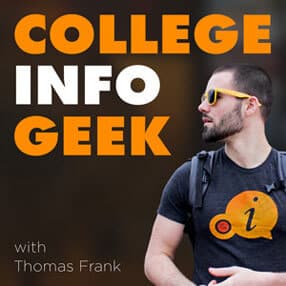 This episode is not about Star Wars.
Instead, it's about something most people call "mastermind groups" – though I'm really not a fan of that term. So I'm living up to this site's namesake and christening it Jedi Councils instead.
Whatever you'd like to call them, I think Jedi Councils are incredibly valuable. I'm part of five – two of which are regular group calls with 3-4 people, and three of which are just less frequent calls with me and one other person.
In each council meeting, we go over our goals, give each other advice, and hold each other accountable.
Each person I talk with in these council meetings is simultaneously a friend, business contact, mentor, and mentee. Each brings unique experience and expertise to the table.
I probably first mentioned my Jedi Council meetings in the "What I'm Struggling With" video:
…and since then, I've gotten a lot of emails from students who all have the same questions:
"How do I create my own Jedi Councils? How do I find people who would be up for that kind of thing?"
That's exactly what I hope to answer in this episode. Now, while I've got some general advice, most of the show simply consists of the origin stories for each council I'm in.
Hopefully by hearing these stories, you can start to pull out the common threads that hold them together and use what you learn to start taking steps in your own life that can help. Enjoy!
Things mentioned in this episode:
Want more cool stuff? You can find all sorts of great tools at my Resources page.
If you enjoyed this episode, subscribe to the podcast on iTunes! It's easy, you'll get new episodes automatically, and it also helps the show gain exposure 🙂 You can also leave a review!