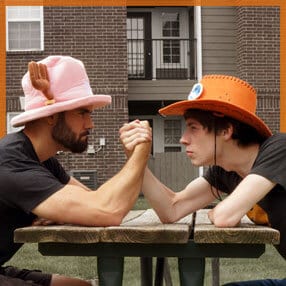 It's high… time we answered some of your questions again!
(And, technically, it's also high noon somewhere.)
In today's 5 Questions episode, we'll be analyzing several different perplexing conundrums, including challenging ourselves to use more than five 3-syllable words in a row. Just kidding – though, if you're keeping score, I just got seven.
All of our questions this week come from the College Info Geek Community over on Reddit. Here are their links – check them out to see what other students had to say!
Things mentioned in this episode:
Want more cool stuff? You can find all sorts of great tools at my Resources page.
If you enjoyed this episode, subscribe to the podcast on iTunes! It's easy, you'll get new episodes automatically, and it also helps the show gain exposure 🙂 You can also leave a review!
Here's an image for sharing this episode on social media: