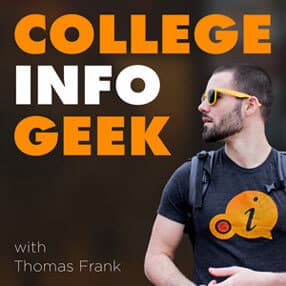 There's something magical about skateboarding through a city at 6:15 AM.
Now that we're halfway through October, the sun barely peaks over the horizon at this time. The stars are still out, it's a bit chilly, and there's almost no one out on the roads.
For those reasons, skating to the gym is easily my favorite part of my new morning routine – which, for the past week, I've successfully stuck to.
I'm really happy about this, as I've actually been slacking at bit on my morning routine for the past few months. I've let the urgency addiction of my work deadlines influence me to the point where I'd find myself waking up and diving straight into work without eating breakfast.
However, I've now nipped that bad habit in the bud; my morning routine is back in action and re-tooled to focus on my current goals – one of which is upping my fitness levels (especially strength – skating has kept my stamina up pretty well).
Here's my new morning routine listed out:
5:30 – Up, delete tweet
5:35 – Brush teeth
5:40 – Take vitamins, drink glass of water, start making breakfast
5:55 – Eat breakfast
6:15 – Finish breakfast, pack for gym
6:20 – Check calendar
6:25 – Head to gym
6:45 – Get to gym, lift
7:25 – Finish lifting, head home
7:45 – Get home
7:50 – Plan day
8:00 – Monday meeting or read
On this episode, I'll talk about what I'm doing to stay consistent about this morning routine, and also go over some of the common pitfalls that can derail a morning routine. I won't be doing it alone, though – once again, my friend Zach Sexton is joining me on the show.
I wanted to bring Zach on again because, during one of our weekly mastermind calls, he mentioned that he goes through his morning routine with his girlfriend. I'm very much a lone wolf in the morning, so I wanted to compare each of our routines and get his perspective on making a routine successful as well.
Enjoy!
Things mentioned in this episode:
Want more cool stuff? You can find all sorts of great tools at my Resources page.
If you enjoyed this episode, subscribe to the podcast on iTunes! It's easy, you'll get new episodes automatically, and it also helps the show gain exposure 🙂 You can also leave a review!