With everything going on in your life, staying fit can be a challenge. You have classes, work, family, extracurriculars, and maybe even a few hobbies. How are you supposed to make the time to exercise?
And even if you can find the time, how do you stay motivated? How do you make sure that your new fitness routine is more than a short-lived New Year's resolution?
There are many answers to these questions. But one of our favorite ways to keep our fitness goals on track is to use an app.
Thousands of fitness apps exist, which can make it difficult to know where to start. To help you out, we've put together this guide to the best fitness apps. Whether you enjoy hiking, running, biking, or even battling rival gyms, there's an app for you on this list.
Note: Always consult your doctor before beginning a new exercise routine of any kind, particularly if you have pre-existing health conditions. And don't push beyond your abilities or take on too much at once — that's how you get injured.
8 Best Fitness Apps in 2023
In putting together this list, I've tried to focus on breadth. Fitness is highly personal, so there isn't one app that will suit everyone's needs.
I've also tried to stick to apps that are beginner-friendly but can grow with you as your fitness goals shift.
Unless otherwise noted, all apps on this list are available on both Android and iOS devices.
With that said, here are the eight best fitness apps in 2023: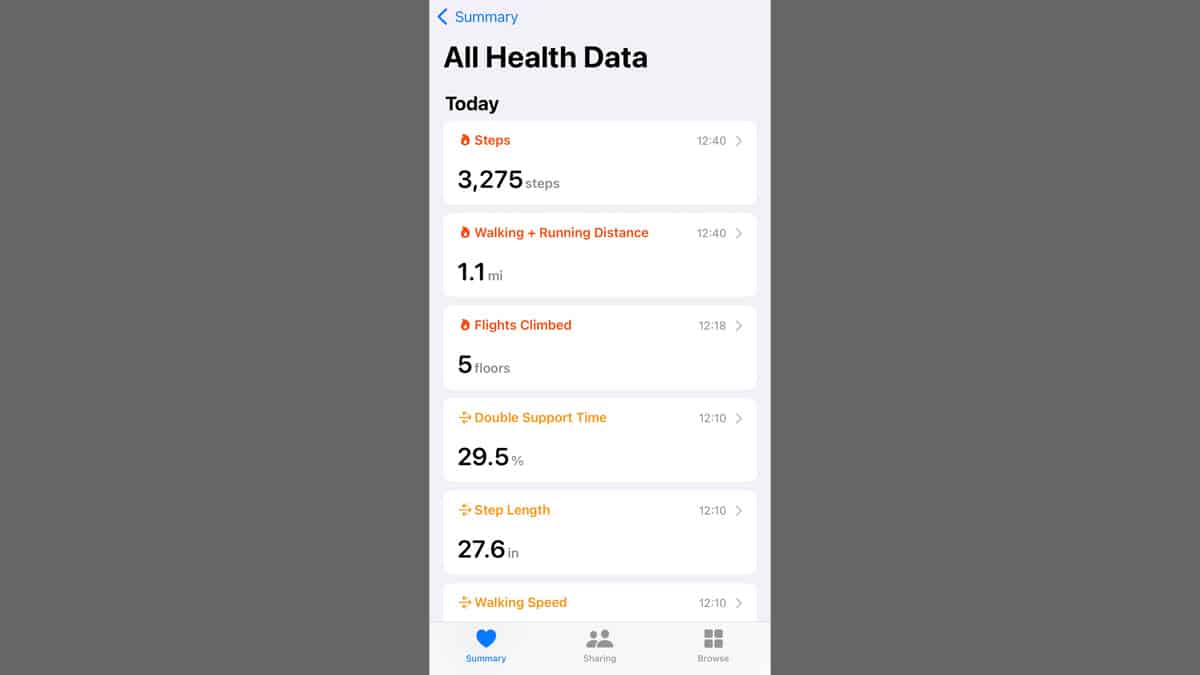 Overview: Fitness tracking is just one of the many health insights you can gain with this iOS-only app.
Price: Free (with the purchase of an iPhone). But it works best with an Apple Watch (which starts at $199 as of this writing)
If you have an iPhone, then you already have the Apple Health app. And for a built-in app, it's pretty amazing what Apple Health can do.
Even without an Apple Watch, the app can track your steps, distance traveled, and flights of stairs climbed. It can even track some more advanced metrics, such as step length and walking asymmetry (both of which can be important indicators of health if you're recovering from an injury).
Where Apple Health shines, though, is when you pair it with an Apple Watch. The addition of this device unlocks some truly astounding features. Here are just a few of the cool things Apple Health + Apple Watch can track:
Heart rate
Blood pressure
Blood oxygen level
Sleep
And of course, using an Apple Watch also lets you track far more activities than just running and walking. Swimming, cycling, and even downhill skiing are just a few of the many fitness pursuits your Apple Watch can help you record.
And once you've completed the workouts, you can view detailed data on them in the Apple Health app. You can also share your Apple Health data with friends and family, which is a great way to keep each other motivated to stay fit.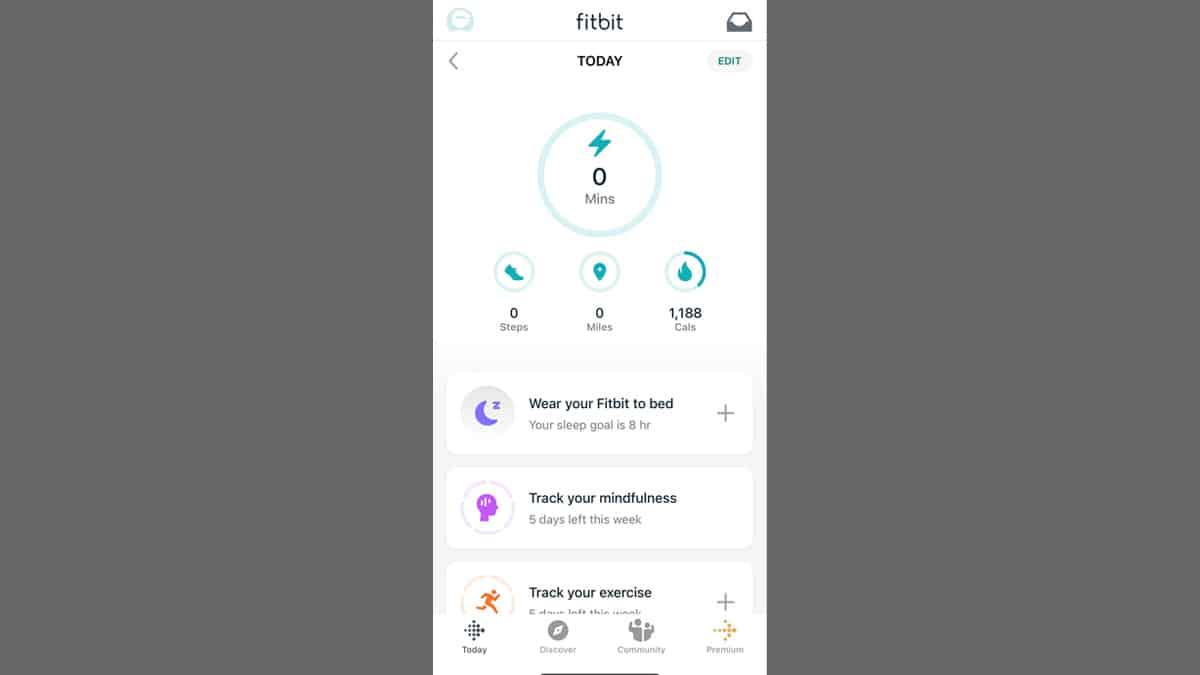 Overview: Designed to be used with a Fitbit device, the Fitbit app lets you track everything from hours of sleep to calories burned.
Price: Free (for basic features). A premium subscription is available for $9.99 / month. Fitbit trackers start at around $100, though you can often find them cheaper during sales.
The first Fitbit came out in 2009, and it remains a major player in the fitness tracking market. The device is especially compelling for Android users (or iPhone users who don't want to shell out for an Apple Watch).
Even without a Fitbit device, the Fitbit app can perform some basic fitness tracking. It will show you calories burned, steps taken, and distance traveled. To get the most out of the app, however, you should combine it with a Fitbit wearable.
When combined with a Fitbit, the app can track:
Resting heart rate
Sleep
Activities ranging from swimming to yoga to Pilates
The Fitbit app also incorporates a strong social and community element. You can participate in fitness challenges, find local fitness groups, and share your fitness data with friends and family.
If you choose to subscribe to Fitbit Premium ($9.99 / month), you'll get access to some additional features. These include more advanced sleep and stress tracking, plus premium content such as workout videos and mindfulness training.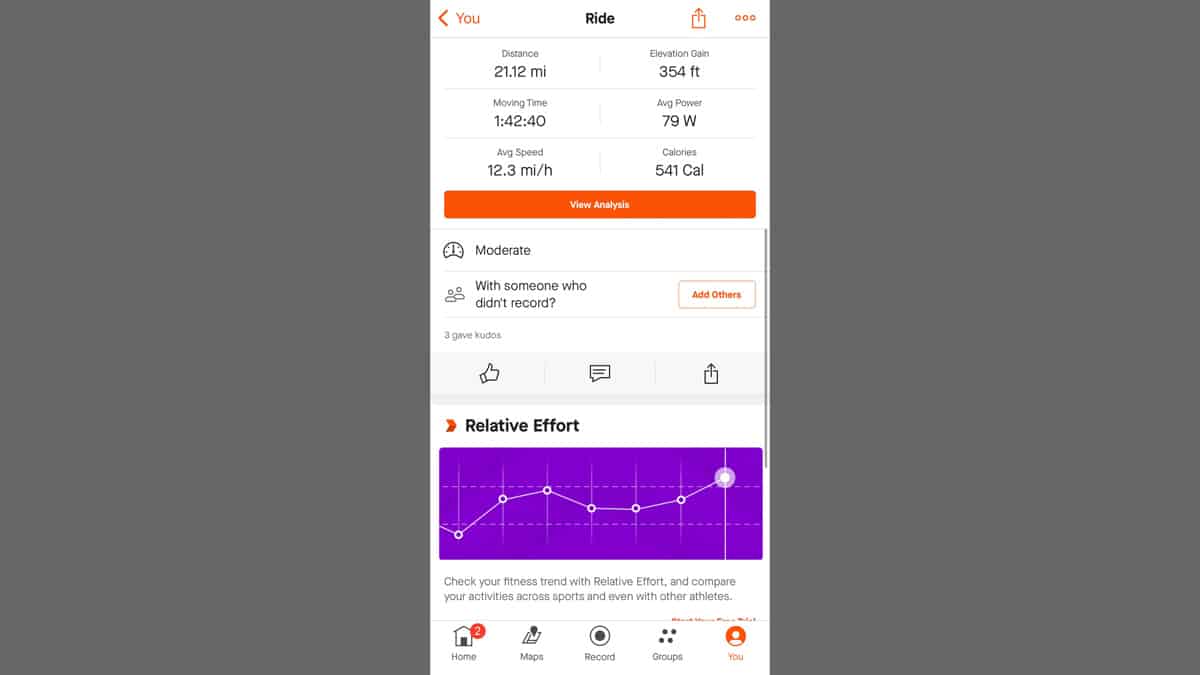 Overview: Strava excels at tracking distance-based fitness activities such as running, hiking, cycling, snow sports, and more.
Price: Free (for most features). Advanced features are available for $7.99 / month.
Apple Health and Fitbit are both "passive" activity trackers. That is, they record your movements and fitness activities without any manual input from you.
Strava takes a more active approach. When you open up Strava, it will ask you what kind of activity you want to track. You can choose from over 30 sports in the following categories:
Foot sports (such as hiking and running)
Cycle sports (such as mountain and road biking)
Water sports (such as kayaking and windsurfing)
Winter sports (such as alpine skiing and snowshoeing)
Other sports (miscellaneous activities such as Crossfit, yoga, and inline skating)
If you love geeking out over stats, Strava is perfect for you. You'll get basic information such as time, distance traveled, and a map of the route you took. But you'll also get more advanced insights such as elevation gain, speed over time, and average power (the details vary based on the activity you're tracking).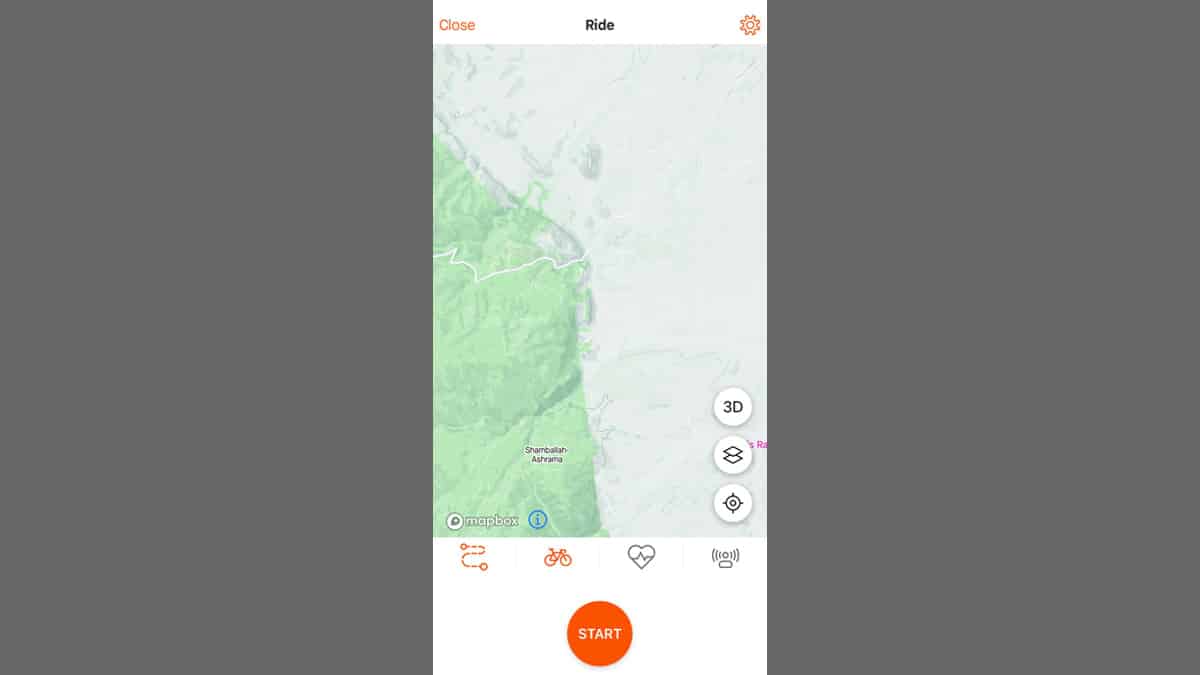 What's more, Strava has a robust social component. When you become friends with someone on Strava, you can view each other's stats and activities. This lets you discover new places to train and helps keep you motivated.
Most features in Strava are free. But if you want to get nerdy, you can upgrade to a Strava subscription. Among other things, the paid plan lets you pull in data from a heart rate monitor, view your training progress over time, and set custom training goals.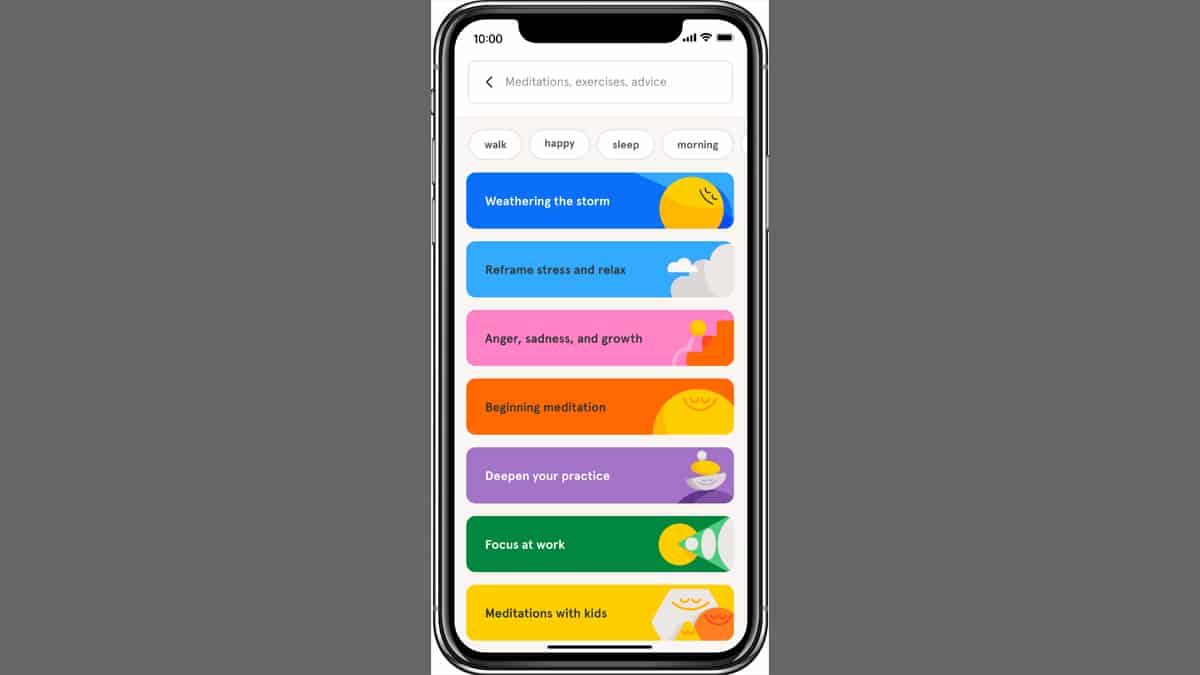 Overview: Headspace helps you improve your mental health through mindfulness and meditation exercises.
Price: $12.99 / month after a free 14-day trial. Students can get a hefty discount, bringing the price down to just $9.99 / year.
Headspace isn't a fitness app in the classic sense. You won't find workout tracking or fitness plans. What you will find, however, is an app that helps you improve your mental fitness.
I don't mean that Headspace will boost your IQ or anything ludicrous like that. Rather, Headspace aims to help you achieve greater calm, focus, and general well-being. The app does this through a combination of articles, audio tracks, and videos.
Headspace's main features include:
Mindfulness exercises
"Sleepcasts" (audio tracks to help you unwind and fall asleep)
Stress-relieving workouts and yoga sequences
Music and meditations to boost your focus
Mini-meditations to help you start your day on the right foot
One of my favorite things about Headspace is how personalized the experience is. When you start using the app, you tell it what areas you want to work on. From there, Headspace will guide you through a series of activities to help you reach your goals.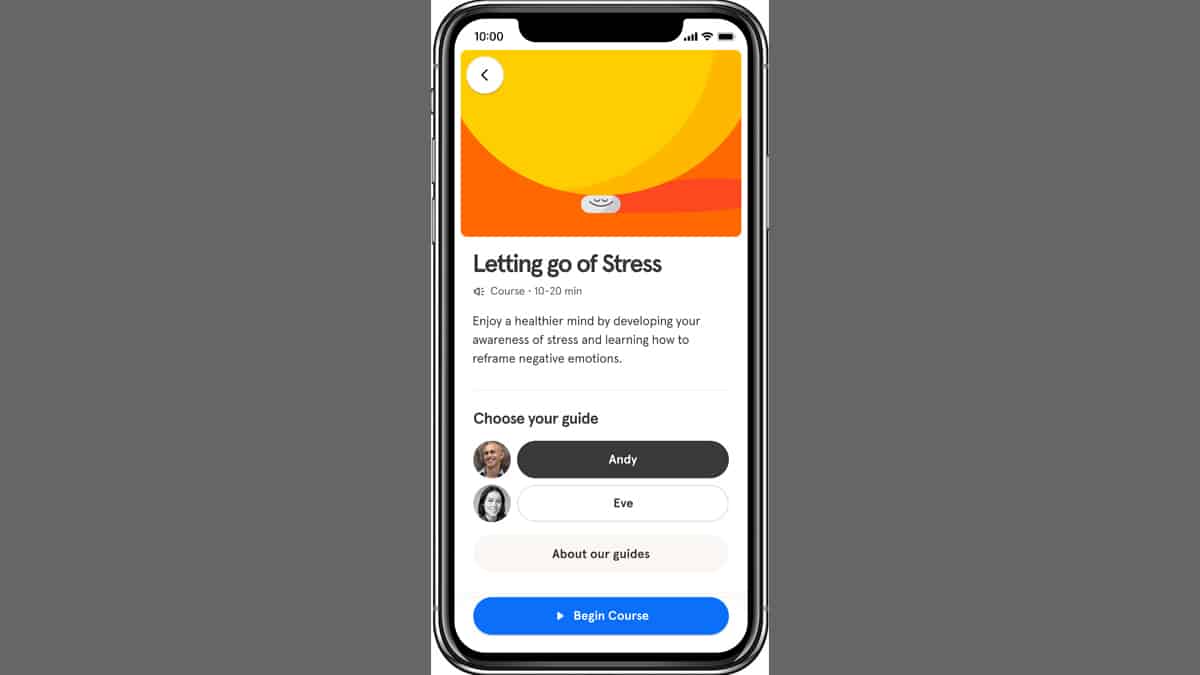 Furthermore, Headspace is very accessible to beginners. You don't need any experience with meditation or mindfulness to get started. The app will coach you every step of the way, even explaining the science behind what you're doing.
The only downside of Headspace is the price. There isn't a free version, though the app does offer a 14-day free trial. Headspace also offers a substantial student discount, which drops the price to less than $1 per month.
Note: If you're looking for a free alternative to Headspace, we recommend InsightTimer. While not as organized or personalized as Headspace, it offers similar content for free.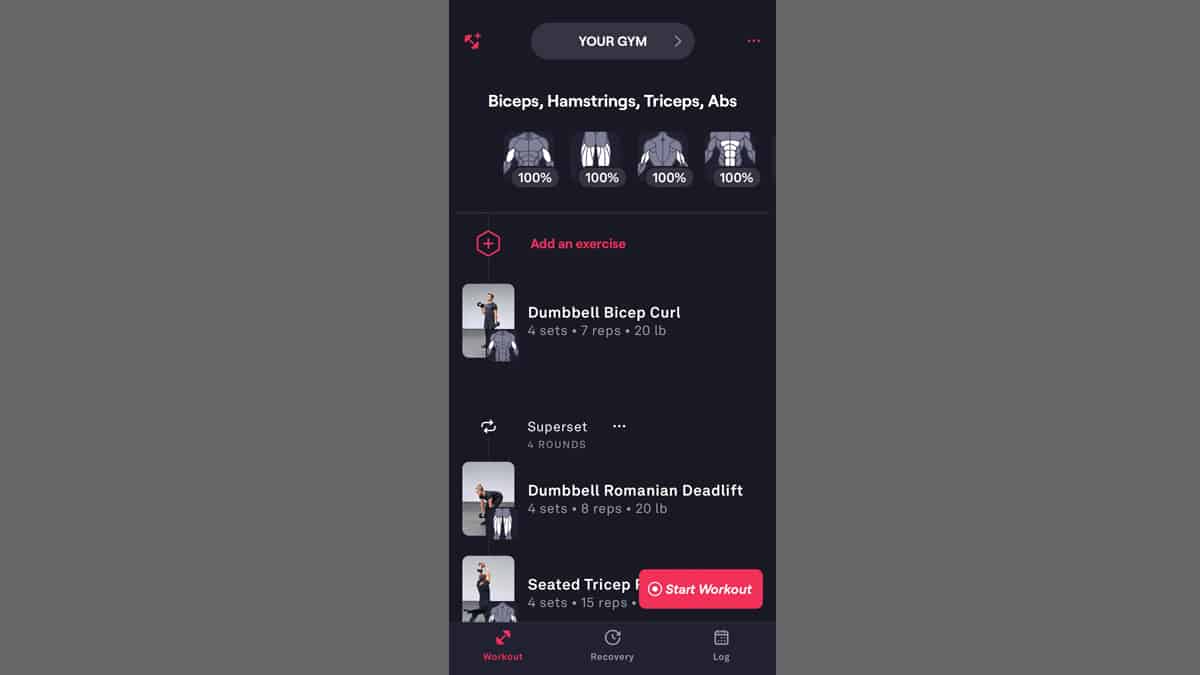 Overview: Fitbod helps you create a workout to fit your abilities, goals, and fitness equipment.
Price: $12.99 / month (after 3 free trial workouts)
In an ideal world, we'd all have personal trainers. For most of us, however, that's not financially practical. Fitbod aims to bridge this gap, offering customized workout plans at an affordable price.
When you first download Fitbod, the app will ask you questions about your fitness goals. You can choose from a range of options such as building muscle mass, increasing strength, or losing weight.
From there, Fitbod will ask what kind of gym you have access to. Whether you want to work out at home with no equipment or in a huge gym with all the machines, Fitbod has you covered. You can even specify the exact exercise equipment at your disposal.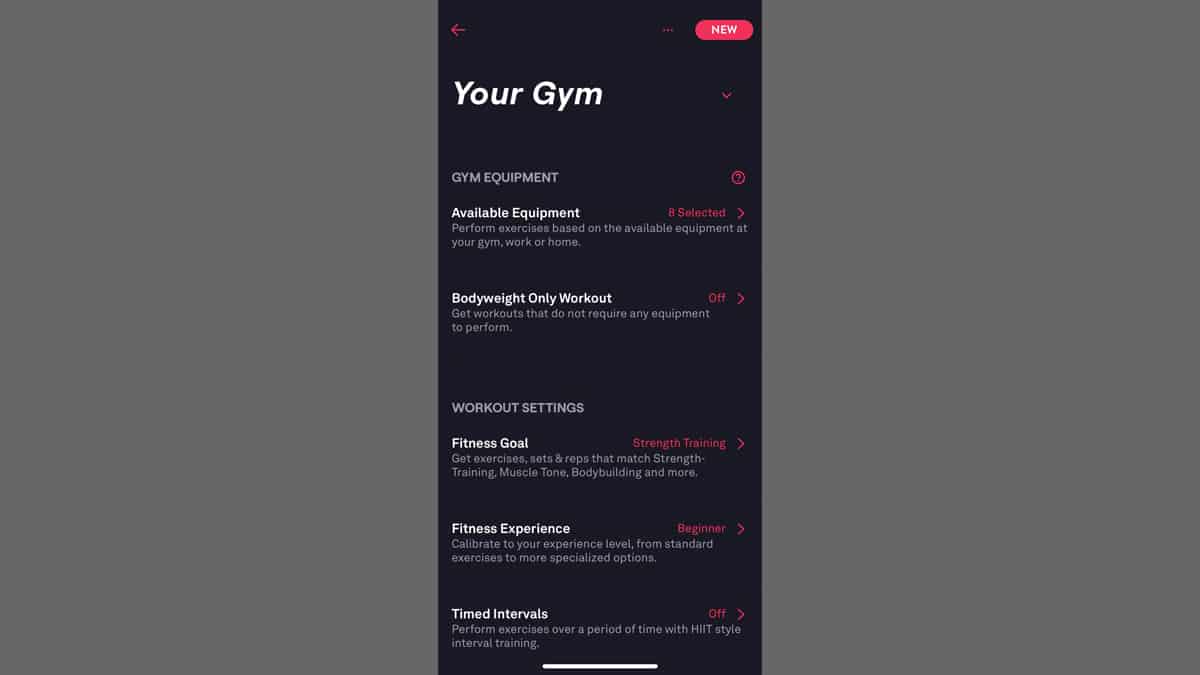 Finally, Fitbod will ask you which muscle groups you exercised during your last workout. Using this and the preceding info, the app will construct a workout plan just for you.
As you complete workouts, Fitbod will log them. With time, your workouts will increase in difficulty to match your growing strength.
All this customized guidance comes at a price, of course. Your first 3 workout plans are free, but you'll need to start paying after that. Compared to the cost of a personal trainer, however, the subscription cost is quite reasonable.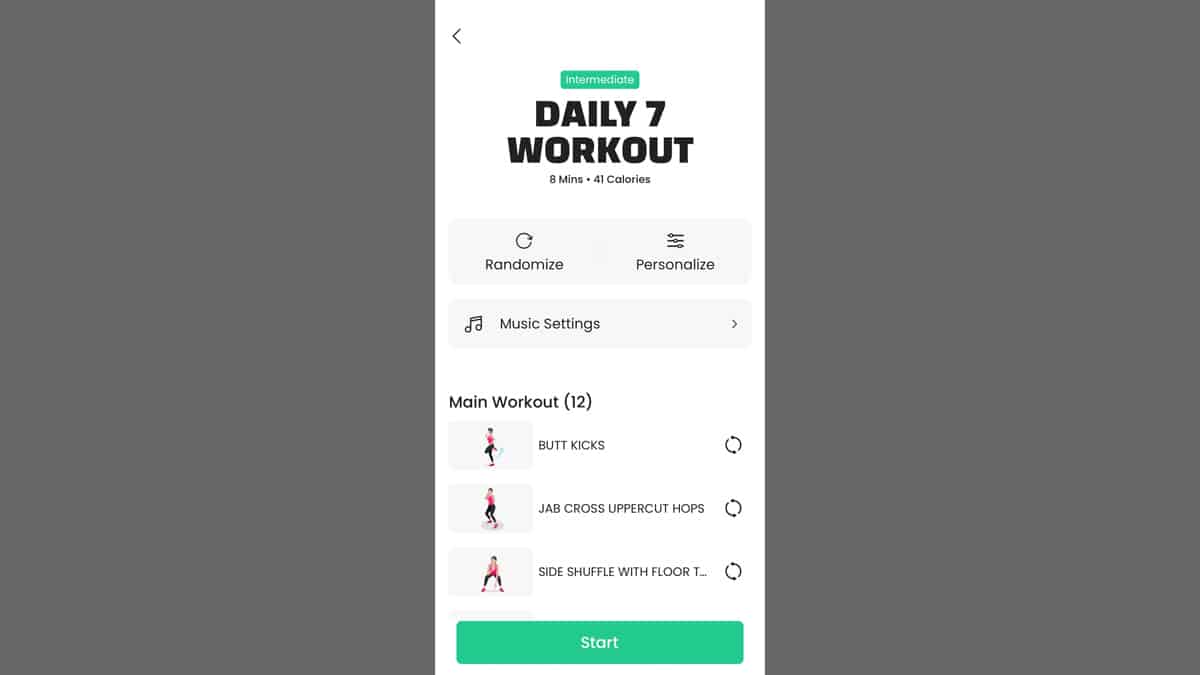 Overview: If you're looking for a fast, effective, no-equipment workout, 7 Minute Workout is the app to use.
Price: Free (with ads)
If lack of time is preventing you from exercising, say hello to 7 Minute Workout.
As the app's name implies, it will guide you through a full workout routine in just 7 minutes. You can choose to focus on a specific area of your body (abs, legs, arms, etc.) or go for a full-body workout. And you can also customize the workout's difficulty to match your fitness level.
Once you begin the workout, the app will talk you through it. It will count down the number of reps remaining, tell you when to rest, and demonstrate the exercises using animations. Each workout also includes music and audio guidance to keep you motivated.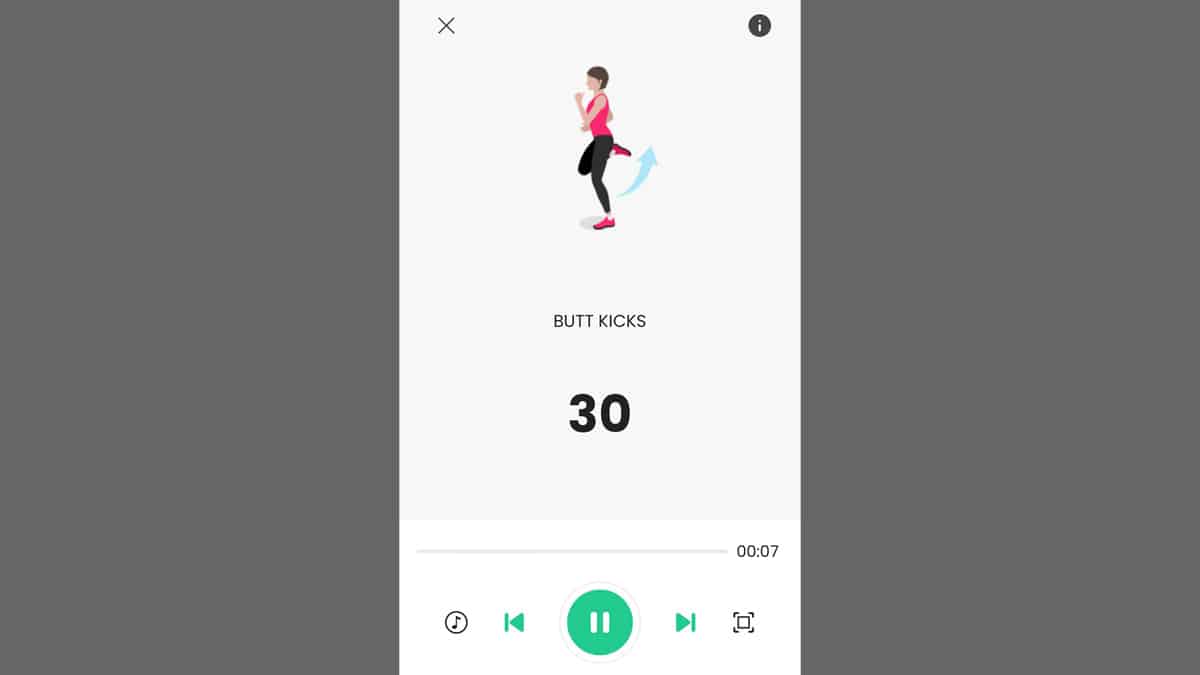 7 Minute Workout's exercises are based on the principles of high-intensity interval training (HIIT). You can read the full details here, but the basic idea behind HIIT is to maximize your workout intensity.
Instead of spending 30 minutes doing light to moderate cardio, you spend fewer minutes at a high intensity (with short breaks between sets). Using this approach, you can get an excellent workout in less time.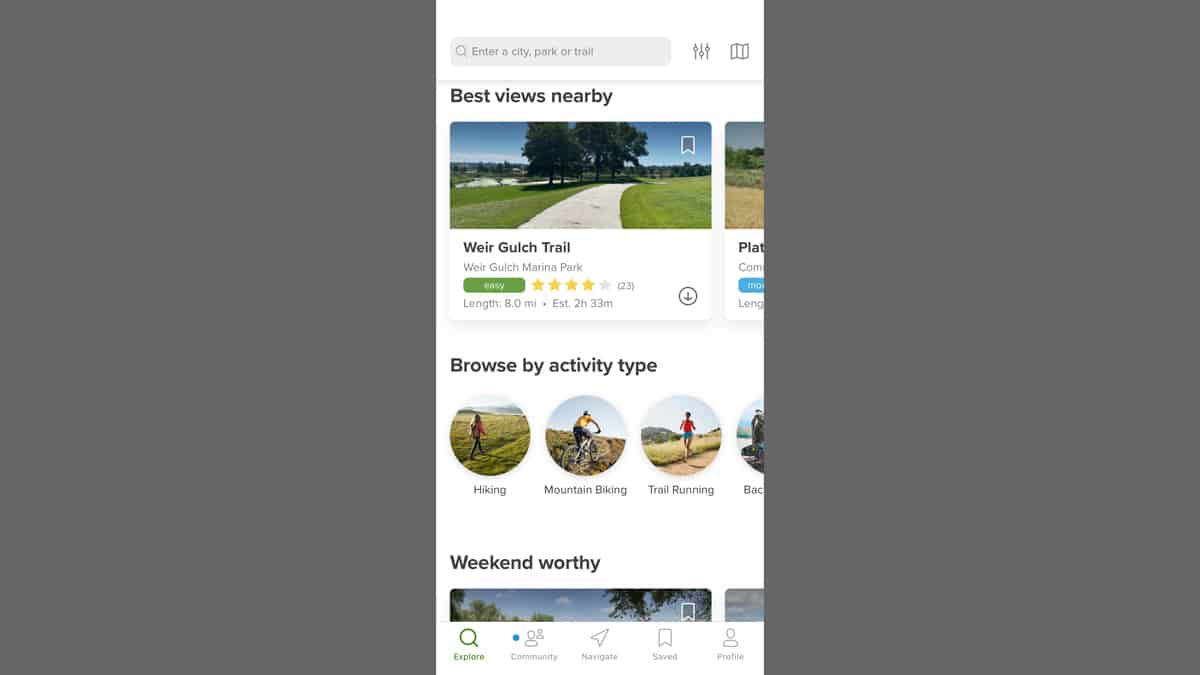 Overview: AllTrails helps you find and navigate the best trails in your area.
Price: Free (with ads). Upgrade to Pro for $29.99 / year to remove ads and access maps offline.
Do you love hiking, trail running, biking, or otherwise spending time outdoors? Then you should know about AllTrails. This app helps you discover new trails in your area, navigate while you're out and about, and save a record of all the trails you've explored.
When you select a trail in the AllTrails app, you'll be able to see a variety of information about it. This includes a difficulty rating, user reviews, trail length, and elevation gain. You'll also see a brief description of the trail and the types of activities it's suitable for.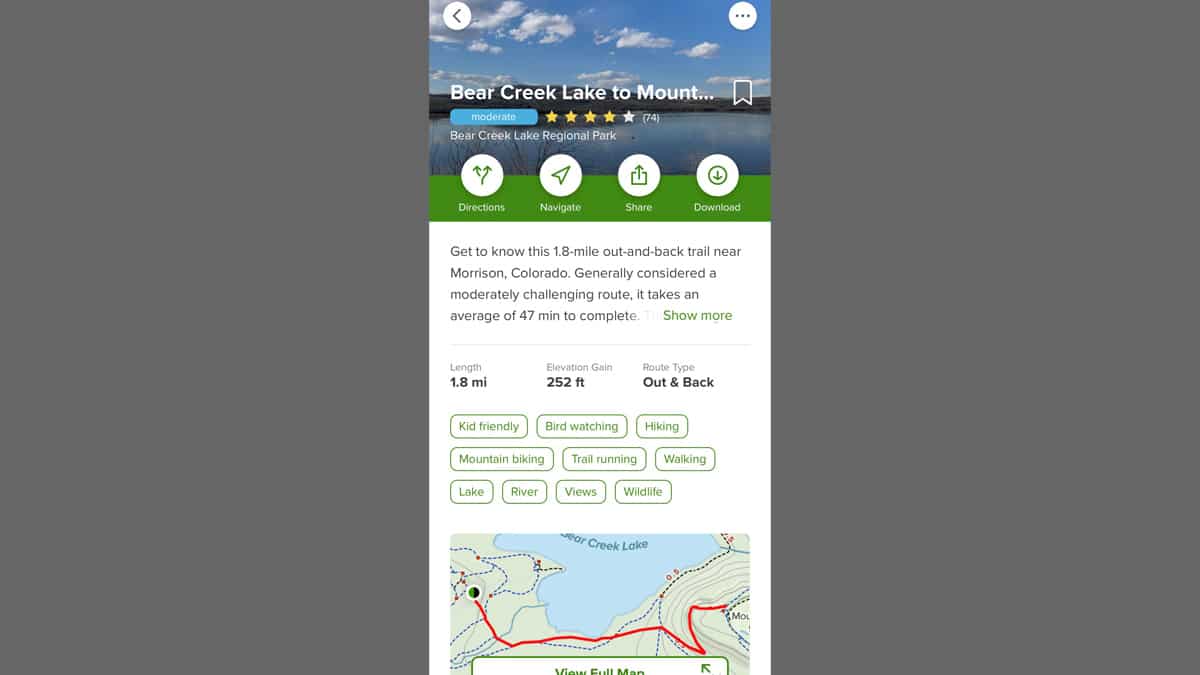 Choosing a trail is just the beginning, of course. Once you're out on the trail, AllTrails will help you navigate. And once you're done recording your trail experience, you can leave a rating and review. This helps other users decide if the trail is worth their time.
The only caveat of AllTrails is that the free version requires a cellular data connection to function. This can be hard to come by out in the wilderness.
If you want to make sure that you can always see your directions, upgrade to AllTrails Pro. Among other features, this subscription lets you access AllTrails maps offline.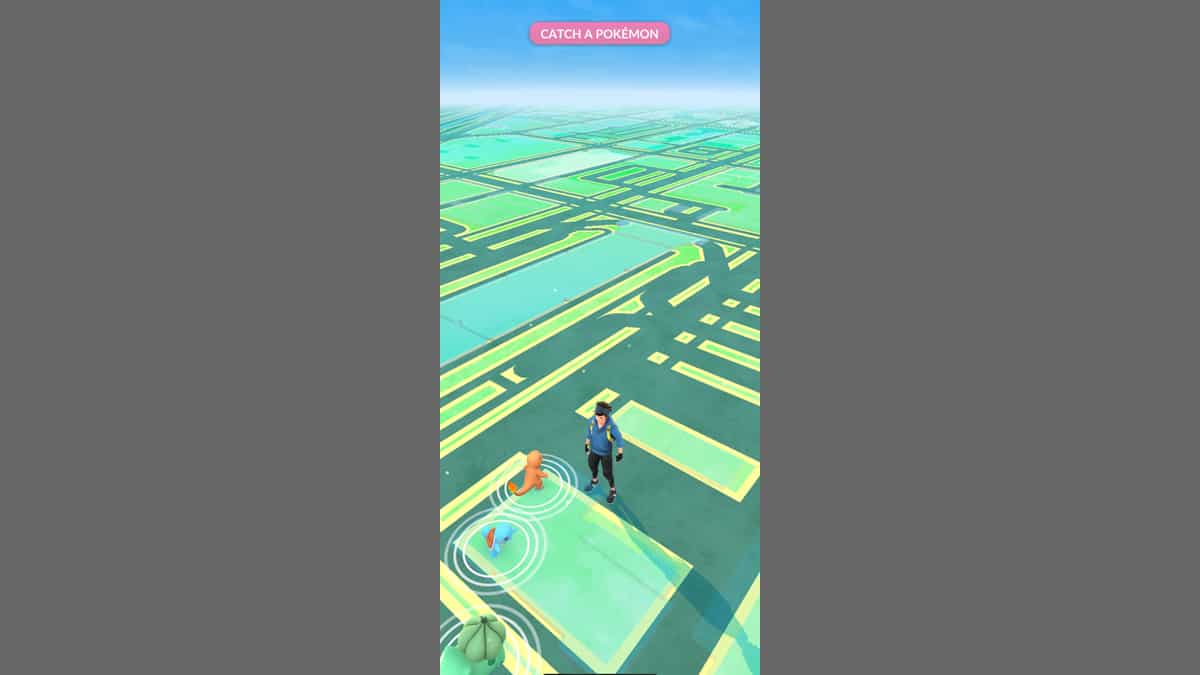 Overview: While Pokémon GO isn't marketed as a fitness app, all those steps you take trying to catch 'em all are a fun way to stay active.
Price: Free
To round out this list of fitness apps, here's something a little different.
You've probably heard of Pokémon GO by now (or at least seen people playing it). But if you aren't familiar, it's basically a real-world, augmented reality version of a Pokémon video game. You walk to different locations around your city to catch Pokémon, battle rival gyms, and generally have fun.
In the process, it's possible to take lots of steps. Sure, you're unlikely to get an intense cardio workout this way. But if you're just trying to boost your daily step count and be more active, Pokémon GO is a fun approach.
Focus on Fitness With the Right Apps
Staying fit is a lifelong endeavor. But with the right fitness apps to help you out, it can be easier and more fun. I hope this article has shown you that no matter what your goals are, there's a fitness app out there for you.
Have a safe and happy workout!
Image Credits: doing crunches