I want to become violently ill every time I hear a student talk about their goals like this:
"Uh, I just want to graduate and get job somewhere."
That's the most lazy, thoughtless career goal a student can have. It reeks of carelessness, a lack of ambition, and low self-confidence. It's the kind of goal that lands people in thankless jobs where they rot for 30 years and end up wondering where their lives went.
Yet, I hear students say it all the time. Just last week, my management professor asked a student in our class what his post-college goals were, and he spouted it verbatim. However…
I Know that Isn't You.
Since you're reading this blog, I'm going to assume you're the type with more defined goals. An ambitious type. One not willing to just "take what I can get".
These are the type of student that inspire me – the ones I want to associate myself with. I consider myself one of them (check my goal list).
As a student with ambitious goals, I've spent a lot of time not only working towards them, but also trying to find the most effective way to do so. 
What I've found turns out to be a pretty obvious truth:
It's not enough to work hard and create remarkable things. You must also make sure people know about it.
It's simple, and it's obvious. Despite this, many students don't think about it. They focus only on the first part – working hard. That's all well and good, but if you want to see results, you need to take care of the latter part as well. So – just how do you do that?
It's All About Personal Branding.
If you want people to know who you are and what you do, you need to brand yourself. No, I don't mean brand yourself like Bam Margera did in Jackass 2; I'm talking about getting your name out there and associating it with what you want to be known for.
It's making people recognize you as an expert in your field.
There are many ways to get your name out and start building your brand. Some of them use technology, while others are more personal. Here, I offer up three simple methods to kickstart your personal branding.
Learn How to Network Effectively
I'm going to get to all the technology-related methods in a minute, but first I want to cover what I think is the most important way to build your brand: actual, face-to-face networking. This trumps everything else easily.
Building strong relationships enriches your life. You make friends, and you also start building a network of people who can open up opportunities you wouldn't have had otherwise.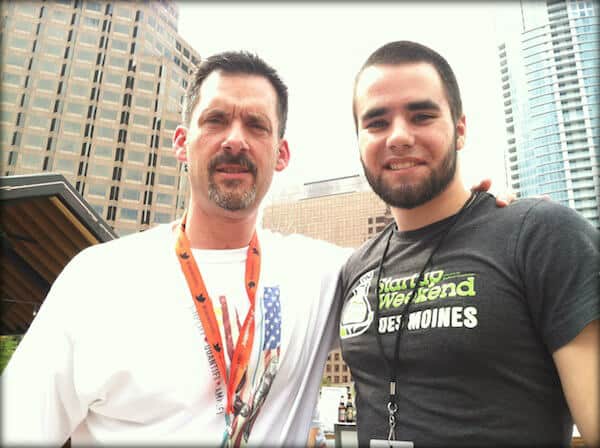 Let me be clear here: effective networking is not just mindlessly going to career fairs and meet-n-greets, handing out resumes and business cards, and having robotic, business-only discussions. That kind of networking is for tools. 
You can do better. Go out and create real relationships. Make friends. Friends are way better than business contacts, anyway; they actually care for you as a personal and will tend to think of you first when opportunities come up.
So go meet people. Party with them. Go out for coffee and invite them to hang out with your friends. Do fun stuff. Then you can talk business.
Create a Personal Website
The internet has made networking and personal branding so much easier than it used to be (seriously, marketing my lemonade stand when I was 7 was a pain in the butt).
If you're going to use it effectively, though, you need to build yourself a personal website. Having a website gives you a base of operations, which you can link back to from all your social networks. You can also put your URL on your resume and business cards, so people will have a non-static resource that doesn't get outdated the moment you give it to them.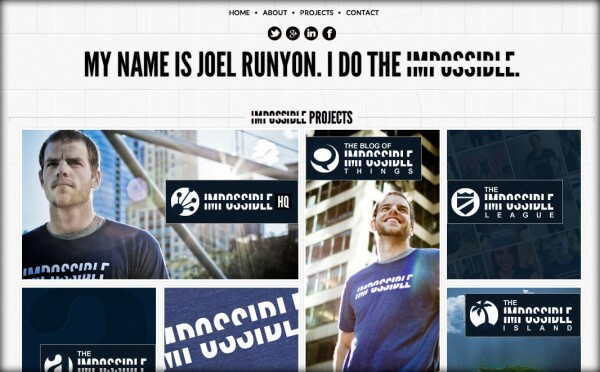 Think you need to be a hardcore programmer or web developer to have your own site? Think again! Today, building a website is pretty straightforward, and you don't need to know any code to build it.
In fact, I wrote a complete website building guide that goes from start to finish, which you can use to get started.
Use Social Networking Effectively
If your personal website is your homebase, think of social networks as "outposts" which you can use to call attention to your work and interact with other like-minded people. Social sites like Facebook and Twitter have revolutionized networking, and you'd be shooting yourself in the foot if you chose not to use them.
For me, the best social network for initiating relationships with other people is Twitter. This is interesting, as it's really the only site where it's 100% not creepy to just start talking to someone or insert yourself into conversations.
Because of this, Twitter is easily the best place to start building your network. So make an account! Once you do, hit me up; I'd love to connect.
Since Twitter is limited to 140-character messages, you'll probably find yourself taking your relationships to other networks once you've formed them. For me, Facebook is the main one, though Google+ is another one I make use of. On all of these, be sure to represent yourself in the way you want people to see you.
Other networks can help you connect with people and build your brand as well. I've recently become a big fan of Pinterest, which I use to catalog things that interest me. Because of Pinterest's highly visual nature, it's a great place to quickly find people with common interests.
Now, Get to Building that Brand.
Want to dig deeper? Colin Wright, the world-travelling blogger over at Exile Lifestyle, wrote a free book called, aptly, Personal Branding. Colin is one of the people I look up to most in this world, so I wholeheartedly recommend his book. Read the PDF online here.
Now let's hear from you: What have you done to build your own personal brand? Start a discussion in the comments!
***********
Did this article inspire you to action? There's one more action I'd like you to take – use one of the buttons in the sidebar to share this post! It only takes a couple seconds (heck, the Facebook button probably takes less than one second), and it helps other students find College Info Geek. Thanks!!!
If you want to get updates when I release more great content like this in the future, be sure to sign up for my email newsletter below!
***********