Caveat: if you are currently the undisputed ruler of a small European country, the following sentence may not apply to you.
You need to create your own blog.
If you want to look good to recruiters, establish yourself as an expert, and help other people, then a blog can do nothing but good things for you.
Luckily, the fact that you're still reading after looking at this article's headline means most of my work in convincing you is done. However, if you're still unsure of whether or not you should create a blog, go read 14 Hard-Hitting Reasons Why You Must Create a Blog in College.
Then come back here. I'll wait.
This guide will take you through the entire process of creating a successful blog. Think of it less as a blog post and more as an entire class, because I'm pulling out all the stops here.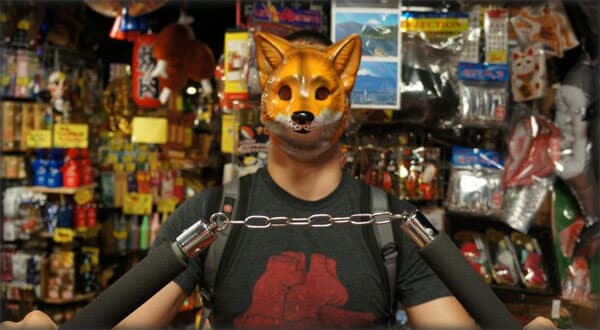 Why go to all the effort of creating this guide?
Simple. Running my own blog was extremely beneficial to me as a student.
Blogging has made me a decidedly better writer. It's made me more perceptive. It's helped me to create a network of friends and colleagues I would have never met otherwise.
In the course of creating content and trying to improve things, I've learned a ton of new skills – PHP, MySQL, WordPress, Photoshop, Premiere Pro, After Effects, email marketing, web analytics, etc.
Every time I went to an interview during college, I'd bring an iPad along and show the interviewer College Info Geek. Every single one was impressed by it. Having it to show most definitely helped me land jobs.
I want you do to the same, and to reap at least some of the same benefits.
Even if you're a total beginner, this guide will get you up an running. And you definitely should get up and running.
If you've got the ambition, then let's dive in!
As I hinted at before, this guide is really big. I've tried to cover pretty much everything I could think of, and to put it in an order that makes sense. If you'd like to jump to something specific, though, here's a table of contents:
The Planning Phase

This important; that's why it's first.
A quote:
"Plans are nothing. Planning is everything." – Dwight D. Eisenhower
Little Ike was instrumental in winning a pretty big war a while back, so ignore his advice at your own peril.
I started my blog without a plan. Since CIG is now successful, you might be thinking, "I don't need a plan to start blogging!"
Here's the part that's not so obvious, though: I went 9 months without any significant results. The main reason was that I didn't have any concrete goals, which caused me to work slowly and without much aim.
I didn't install analytics until about four months in, but the proof's in the pudding: here are traffic stats from Sept. 10 to March 2011. Planning would have made that line go up more quickly.

If you're going to go through the work of building a blog the right way, then do the planning.
If you don't care about building a blog the right way, you wouldn't be reading this post. You'd just be setting up a simple blog on Tumblr and reblogging GIF's of Loki or something.
Since you're reading this post, I assume you want to build your blog the right way. Moreover, I assume you'd like it to actually go somewhere.
Following these simple planning steps will help you build a conceptual foundation for your blog. That foundation will enable you to do great things and to see results much faster than I ever did.
Let's dig in, maggots!
Choosing Your Topic
The first step of building any blog is selling it to Mark Cuban for $8 million dollars and retiring to Fiji.
However, the chumps that do it that way have no style. No gallantry. That's why they're chumps.
So let's do it in reverse order. Your first step in building your blog will be choosing your topic.
My #1 piece of advice for choosing your topic is this:
Blog about something you're passionate about! (and that other people want help with – if your blog is about cataloging your toe jam, even infinite passion won't get you anywhere)
I get lots of questions from people wanting to build a blog that will make them money. I think that's kind of a weird thing to ask a college success blogger, but I suppose I did do it.
I always tell them the same thing, though: you can't build a blog that makes money if your initial motive is making money.
Maybe some people with lots of experience in a lot of different areas can do it, but as a beginner you'll fizzle out and lose interest far before you gain either the traction or the experience needed to make a profit.
Start with passion.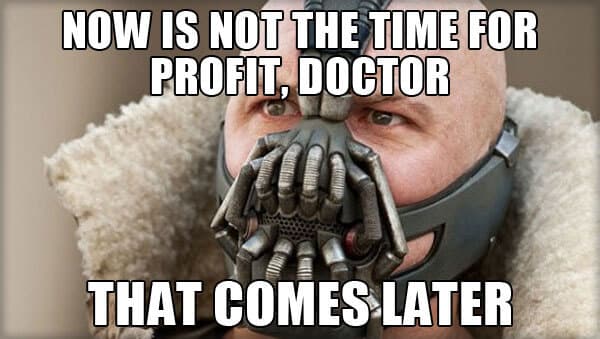 Also, you don't have to blog about your major! However, I do think it's a good idea to blog about the thing you want to become known as an expert in.
If you're going through all the work laid out in this guide to set up your blog the right way, I'm guessing you're doing it as part of your efforts to build your personal brand and achieve your career goals.
Hopefully what you're passionate about coincides with a niche you could establish expertise in and build a career out of (whether by getting a job after school or starting your own gig).
(In case you're not aware, a niche is basically just an area of focus or a topic. It's a pretty common word amongst bloggers, so I use it often.)
If so, building a blog around that topic will bring you huge benefits.
Defining Your Audience
When trying to figure out your topic, it's a good idea to think about the audience that you'd like to reach.
Try to hone in on the characteristics of the people you'd like to reach. Think about:
Age and gender
Location – domestic or international?
Experience level – are you trying to reach newbies, or teach advanced stuff?
Answering these questions will help you when it comes to developing your content. If you don't know who you're writing for, it'll be hard to reach, well… anybody.
Develop Your USP (Unique Selling Point)
Even if you're not selling anything concrete with your blog, you still need to convince people to come to your blog (and stay on it). Therefore, you're still pretty much in the business of selling.
That leads us to the big question every potential reader will subconsciously ask:
Why are you special? There are a million blogs out there: what makes yours unique? Why should people read it?
Before building your blog, think of some ways you can make it stand out from all the others. Some potential ways in which you could differentiate yourself:
Do you have a cool story to tell?
Can you make your content better in some what than what's already available?
Can you make it more entertaining?
My friend Steve Kamb is a great example to look at. Steve runs NerdFitness, a wildly successful health and fitness blog that's only been around for a few years.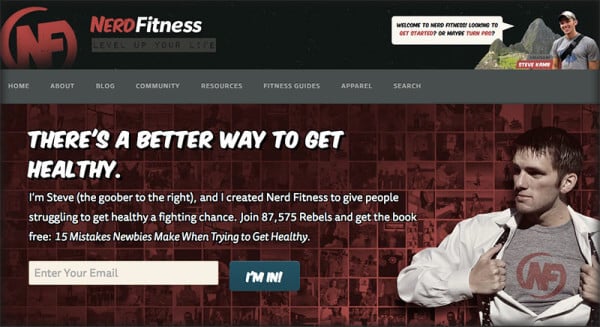 Now, there are millions of fitness blogs (and books, products, gurus, whatever) out there – in fact, health/fitness is one of the most crowded, over-saturated niches there is.
Yet, Steve was able to build a hugely successful blog about it. Steve made his content more interesting by associating it with nerdy topics like comics, movies, and video games.
Case in point: instead of just writing a post on how to do bodyweight exercises, Steve wrote The Batman Bodyweight Workout and themed the post around how Bruce Wayne would work out.
I don't know about you, but for me, associating anything with Batman makes it more interesting.
By doing this with most of his content (and giving the site a geeky aesthetic), Steve was able to attract thousands of nerds and geeks who want to get fit, but aren't necessarily attracted to the typical fitness advice sites.
Steve also branded his blog around himself, and created an amazingly inspirational page called The Epic Quest of Awesome – which is very similar to my Impossible List.
Watching Steve complete insane goals and document them gave readers (including me) another reason to stick around. It made him more than just another guy writing about fitness – he's now a world-traveling badass that writes about fitness.
Setting Goals
What do you want to gain from running this blog? You should think about this before starting.
Hopefully one of your main goals is to help other people interested in your topic. Aside from being the most noble of all goals, it's also the one that will keep you blogging for the long haul.
For me, the greatest reward of running this blog is getting emails from students who found my content useful in some way.
Other goals that you may want to consider:
Learning more about your topic through blogging about it
Establishing yourself as an expert in your niche
Becoming a better writer
Making money on the side
Building a business
Whatever your goals are – no matter how ambitious – it pays to write them down before attempting to start.
Some goals will be fulfilled naturally during the course of running your blog (such as becoming a better writer). However, some other goals require attention if you're going to achieve them.
For example, if you want to become a recognized expert in your niche, you'll want to brand the blog around yourself (instead of keeping your presence as an author less visible). You might want to link to your personal Twitter profile instead of creating a specific one for the blog.
If you have large goals, such as gaining a big audience, making money, or building a business, it's also a good idea to develop some smaller, more concrete goals you can achieve along the way.
Here are a few ideas:
Publish 10 articles within two months of launching
Get 20 email subscribers after one month
Comment on 10 different blogs each week
Have 3 guest articles published within the first two months
I actually used to have publishing goals, such as getting five articles published each week, etc.
I don't do this anymore, as I try to focus more on quality (and I'm working on some bigger projects), but having these goals certainly did motivate me to create lots of content, and helped with growth.
Create a Content Plan
Before getting into the nitty-gritty of building your blog, I think it's important to sit down and create a content plan.
A lot of bloggers start with one article idea. They write that article and then… nothing.
Don't be like that. Before you start building, sit down and create a content plan so you know you're going to have enough to write about.
First, create a list of 10-20 potential article titles that would fit your topic.
Here's the actual list that I came up with before building College Info Geek back in 2010:
Time Management Tips for College Students
How to Build the Ultimate Hanging Loft
Cover All Your Bases in the Search for Internships
How To Build A Personal Brand (utilizing different social networks to gain mind share)
Apps to Help You Stay Fit in College
Why I Won't Buy The iPad Yet
Finding an On-Campus Job: Flipping Burgers Isn't the Only Thing Out There
Have Online Textbooks? Use Spreeder to Get Through Them Faster and Remember More
How To Write the Perfect Cover Letter
Get Two Monitors and Be More Productive
Now, if you know your College Info Geek lore, you're probably aware that I actually applied to write for another college blog before starting this one.
In fact, getting rejected by that blog was the reason I started CIG in the first place.
This list is actually the list of potential articles I came up with for them – but since they rejected me, I had the list ready to go for my own blog.
Several of my early articles were based off ideas from this list, so it definitely helped me to create it.
After you've created that list, take some time to create rough outlines for at least three of those ideas.
These can be simple nested bullet lists that just map out some of the things you'd like to cover in each article.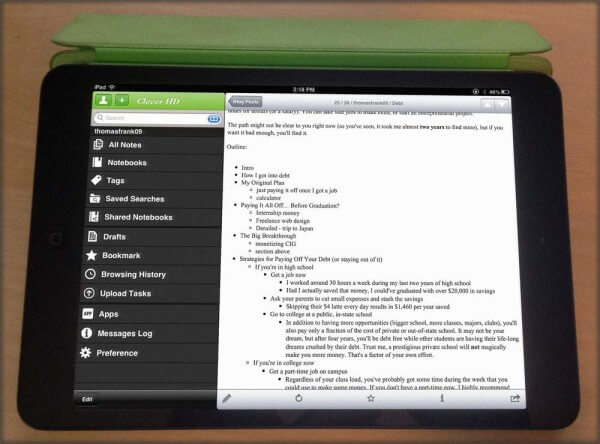 This exercise will serve to let you know whether or not you can actually think of enough article ideas to run a blog in your chosen niche.
Of course, you'll think of more ideas as you go about your daily business – but it's important to know you've chosen a topic you can tackle thoroughly before you begin.
After you've got your 10-20 titles and at least three rough article outlines, it is the opinion of this blogger that you've got enough content to start.
However, at this point I highly recommend making a note in your Evernote account (or wherever you keep your second brain) and name it something like "Blog Post Topics".
Any time you get a new idea for a post, jot it down in this note.
I actually have an entire notebook dedicated to blog post ideas. When I get a new idea for a blog post, I'll write down a potential title in my "Blog Post Topics" note.
Once I've fleshed out the idea to include some detail, I'll move it to its own dedicated note in the notebook. From there, I'll continue to build the rough outline until it's time to actually sit down and write the post in WordPress.
Thinking Up a Blog Title
Holy banana pancakes, we're at the final step of the planning process. But it may be the most important.
Quake in your boots for a while at the magnitude of your next decision. If you're not wearing boots, just pretend then.
That's right – you've got to think up a name for your blog.
Some people will hyperbolically say that you should spend as much time crafting the headline for an article as you do actually writing it.
"The most important part of writing an article is the headline." – Jeff Goins
There's a shred of truth to that, though. The quality of an article's headline is the thing that a reader will use to decide whether or not to click on it. They won't see the actual article until they land on your site.
Your blog's name will represent your entire site, not just a single article. So it's a good idea to put some thought into it.
Some things to consider when thinking up a blog name:
Does it easily convey what my blog is about?
Is it easy to say in conversation (and is the spelling obvious?)
How many words should it contain? (I went with three, but I probably would have picked two had I actually put thought into it in the beginning)
You'll also have to see if the URL for your blog name is available.
Just like in The Ultimate Guide to Building a Personal Website, here I recommend sticking with a .com or .net domain extension.
Since you're creating a blog, I'd refrain from using the .me extension, which is better for personal websites.
Keep in mind that it's pretty difficult to change your blog's URL once you've chosen it. While it can be done, going through the hassle of redirecting all your existing articles (and losing all social share counts) makes it a pretty not-fun experience.
Common Question:
"Can I just put my blog on my personal website?"
Actually, yes you can – and you can name it whatever you want.
In the case of a normal blog (such as mine), you'd have:
Title: College Info Geek
URL: collegeinfogeek.com
Sticking your blog on a personal site would result in:
Title: College Info Geek
URL: thomasjfrank.com/blog or blog.thomasjfrank.com (which, in reality, is just my Tumblr)
The method you go with should depend on what you want to do with your blog.
I wanted to create a recognized blog in the college success space, so I decided to make sure my URL matched my blog's title.
Doing this gives your blog a more official feel – as if it's a real publication.
Conversely, having your blog on your personal website makes it very obvious that it's your personal blog. This can be a good thing for personal branding, but you'll probably have to work a little harder to make it feel like an official publication.
———————
This concludes the planning phase; before you move on, make sure you've jotted down some notes about the key parts we covered:
Topic
Audience
USP
Goals
Content plan
Now we'll actually dig into the technical process of creating your blog. Don't worry, this won't hurt (too much).

Building Your Blog, Step by Step

Engineer hats on, friends!
Building your blog won't involve any coding, but you'll be doing some generally click-heavy things for a little while in order to get it all running smoothly.
First, a quick overview of what we'll be doing in this phase so you can prepare yourself.
Getting your blog set up and configured the right way will be a process consisting of 9 steps.
That may sound like a lot, but keep in mind that we're building an entire, well-configured blog here. I'm not going to skimp on the steps because I (and hopefully you) want your blog to be awesome.
Here's your itinerary:
Get a domain and hosting
Set up WordPress on your server
Configure your WordPress settings
Install recommended plugins
Complete your User Profile
Choose and install a theme
Develop your page structure
Create a main menu for your blog
Choose your Widgets
Once you've done every step, the only thing left to do will be to start writing!.
In this tutorial, we'll be building your blog on a platform called WordPress. It's an open-source blogging technology that is used on a ridiculous number of websites – including this one! If you're not sure what WordPress is, don't worry; you'll learn everything that's necessary (and more) shortly.
"How long is this going to take?" – people with episodes of Breaking Bad to catch up on
Well, the exact answer to that question depends on you.
I helped my girlfriend go through this exact same process for her blog, and she was able to get it all done in a single day.
If you're ready to tackle the challenge, let's get started!
Note #1: If you get stuck at any point in this tutorial and need help, I'd be more than happy to assist you. I'm serious – please ask me questions if you get stuck. I'd hate to see anyone go through a bunch of work and not end up with an awesome blog.
Feel free to hit me up on Twitter if you have any questions along the way:
Note #2: I recommend some specific products and services in this tutorial. Be aware that these aren't your only choice; they're simply what I use personally and recommend.
Full Disclaimer: If you choose to use the domain and hosting option I recommend in this tutorial and click my links to get to it, I'll earn a commission (though there is no extra cost to you – it will actually be much cheaper since I'm able to offer a coupon code). I want to be very clear that there are definitely other good choices for your domain and hosting out there. This is simply the one I've been using since the beginning, and I'm very satisfied. If you do choose to use my link, thank you! 
Note #3: While the steps detailed here in Phase 2 will most likely work for you, some names or link locations have changed since I published this guide. If you'd like to follow the most up-to-date instructions, check out my ultimate guide on building a personal website.
Once you've followed the steps there, you can head back to this guide and continue on to Phase 3.
Steps 1: Get Yo'self a Domain and Hosting
To kick this whole process off, you'll first get your domain name and hosting.
If you're not sure what these are, here's a simple explanation:
Your domain name is just your URL – like collegeinfogeek.com.
Your host is the server where your blog will live.
Now, there are a number of ways to host a website. For instance, you could just create a free blog at WordPress.com or Tumblr.
However, I believe it's a lot more impressive to have a self-hosted site with an actual domain name (not a subdomain).
This looks a lot more legitimate, and it also shows that you've taken the time to learn how to actually build a website, which can differentiate you from the crowd.
You also have complete control with a self-hosted blog, which turns out to be pretty freaking handy when you want to start customizing things.
One of my favorite entrepreneurs, Srinivas Rao, gave this tip for aspiring bloggers:
if you want to be taken seriously, then make sure you have a self hosted wordpress blog.

— Srinivas Rao (@skooloflife) March 19, 2012
So while it's up to you in the end, I would recommend self-hosting your site. Still, having a free site on WordPress.com or another place if you're on a tight budget is much better than not having a site at all!
Anyway, let's get started.
It used to be that you had to buy your domain name separately from your web hosting. Now, however, you can get them from the same place, right at the same time. Buying them separately is still an option, but it's so much easier to get them together (the convenience costs about $3 extra).
I'm going to use the combined method in this tutorial to keep things simple; however, you can always email me if you want help setting them up separately – say, if you've already bought a domain in the past you want to use.
Note to your wallet: this is the only part of the process that will cost you any money. Good web hosting isn't free. ごめんなさい (that's "Sorry" in Japanese).
However, it doesn't have to be that costly, either – and I think the small cost is worth it for the benefit to your online presence and personal brand it brings.
There are tons of hosting options – shared hosting, VPS accounts, dedicated servers, etc.
Technically, you could host your blog on your own computer. However, I definitely don't recommend this.
If your computer gets shut down for whatever reason – power failure, moving out of your dorm, whatever – your site goes down. Also, you don't want to deal with the security issues.
Since you're probably a college student and, like me, not swimming in a vault full of money, I'm going to assume you just want something cheap that works.
With that in mind, I recommend just getting the basic shared hosting plan from HostGator. (Again, I'll make a commission if you buy through this link — if you choose to do so, thank you!)
There are a ton of good web hosts out there, so HostGator definitely isn't your only option. However, I've been using them for years (since high school), and I love them.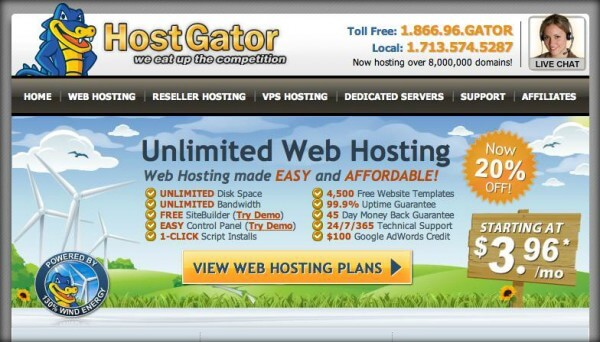 A few reasons I've stuck with them for so long:
Their plans are inexpensive
I've hardly ever had to deal with downtime or problems
I love the quick-install options I get for things like WordPress.
Additionally, their customer support is awesome.
One time, I needed some obscure PHP server setting changed for a project, but the level-1 support guys couldn't do it for me. I figured I was boned at that point.
However, about 20 minutes after I asked, one of their higher-up system admins not only changed the setting, but also sent me a screenshot of the directories and commands he used to do it just in case I needed to do it on another server in the future.
Also, you can get a great discount.
Use the coupon code collegeinfogeek to get 35% off of your initial hosting purchase – whether it's for 1 month, 12 months, or 3 years – the time doesn't matter.
This is actually 15% more savings than you'd get with the default coupon code they give you, so definitely make use of it if you choose to use HostGator.
So yeah. I'm assuming you are going with HostGator here, and the next part of the tutorial will be specific to it. If you decide to go with something else, the process for signing up shouldn't be much different.
Note: If you've already gone through my personal website guide and have a HostGator plan, DON'T buy another one for your blog! Check the F.A.Q. section (at the bottom of this guide) to see what you should do.
Moving right along now!
Head to HostGator and click the big button that says "View Web Hosting Plans". On the next page, you'll see several choices. (Again, I'll make a commission if you buy through this link — if you choose to do so, thank you!)
Choose the Hatchling Plan, 'cuz it's cheap and you really don't need anything fancier.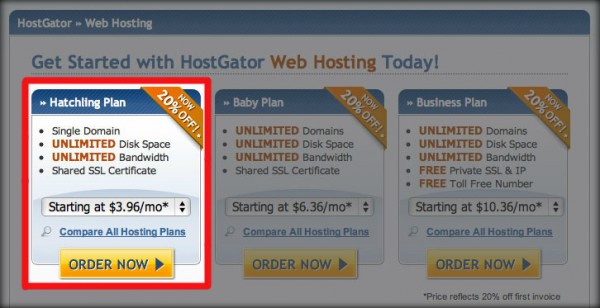 Start your journey through the order wizard by entering the domain name you decided on back in the Planning phase.
Choose to Register a new domain, and type the one you'd like to see if it's available. If it is, you'll see a screen like the one below! If not, you may need to find a variation that is.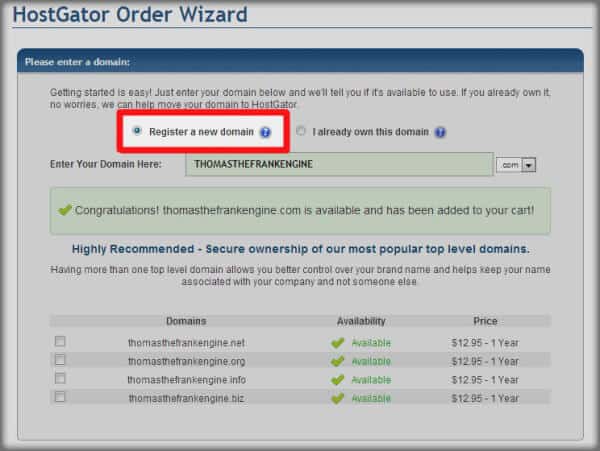 Scroll down and complete the next few sections:
Confirm that the Hatchling package is selected, and choose how many months of hosting you'd like to get up front. I recommend at least one year.
Choose a username and security pin.
Enter your personal and billing junk.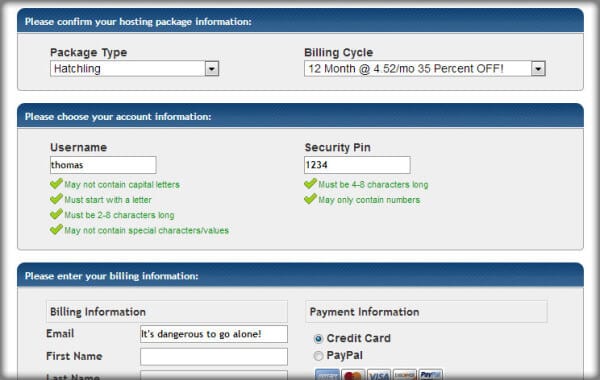 Next, you'll see a section for Hosting Add-ons. I recommend un-checking SiteLock – I'll show you some plugins you can use to protect your site later.
As for Domain Privacy Protection, only leave this checked if you want to hide your name and address from WHOIS searches. I don't usually care about that, but you might.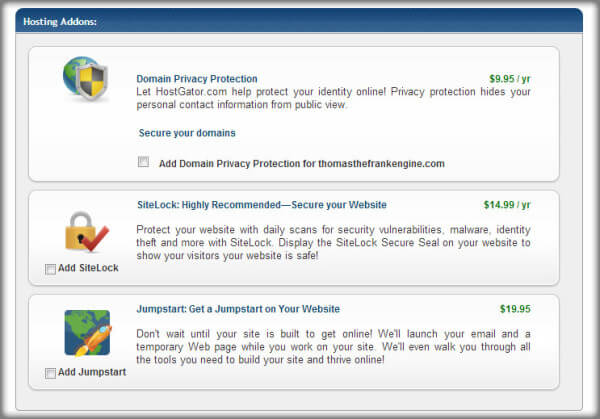 Next you'll be asked if you have a coupon code. Enter the code COLLEGEINFOGEEK to get 35% percent off – 15% more than the default code gives you 🙂

Lastly, review all the details and make sure everything's the way you want it, then click Create Account.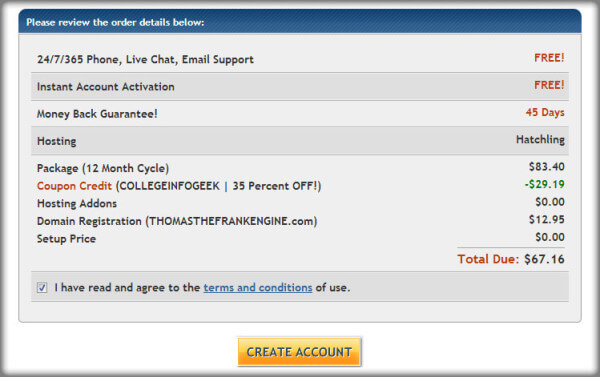 Once you've paid, you'll receive an email with all the information you'll need to continue.
Step 2: Setting up WordPress
Now that you've got your hosting bought and paid for, it's time to set up WordPress.
WordPress is famous for its "5 Minute Install" time, but that's too long. Let's do it in 2!
One of my favorite things about HostGator is their quick-install options. Along with options for lots of other content management or blogging systems, they've got one for WordPress. (Again, I'll make a commission if you buy through this link — if you choose to do so, thank you!)
Let's get it installed!
Type this URL into your browser: yourdomain.com/cpanel – replace yourdomain with your domain name.
If for some reason you can't yet reach your domain yet (sometimes it can take a little while to set up), use the link you were given in your HostGator email listed Your Control Panel.
Now, log in with the username and password you were given in the email.
Your'e now in your cPanel. There's lots of options here, but the one you're looking for is QuickInstall.

On the QuickInstall page, look in the sidebar and find WordPress under the Blog Software section. Follow these steps to install WordPress in less than 2 minutes:
Click Continue.
In the content that pops up, the first thing you'll see is "http://", followed by a drop-down menu with your domain, followed by a blank box. Leave that right box blank so your installation isn't put into a subdirectory.
Uncheck Enable Auto-Upgrades. You should always keep your WordPress installation up-to-date, but it's better to do it manually so you can make sure your theme and plugins are working right after you update.
Fill in the fields shown. Do not use "admin" as your Admin username. Using something unique will be more secure.
Click Install Now! Once the installation finishes, you'll see a confirmation with your login URL, the username you chose, and an assigned password.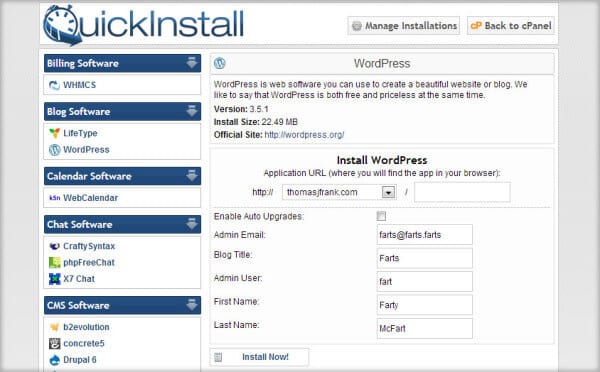 You should now have a fully functioning WordPress installation! If you visit your site right now, you should be able to see the title with the default WordPress theme.
Note: It can sometimes take an hour or two for the web host to set up your account. While you'll be able to access your cPanel right away, your domain might not be accessible for 1-2 hours. You can read more about this here.
Now before we head into configuring, creatify-ing, publishicating, and customification, let's take a couple minutes to quickly go over what you've got to play with here.
Your control panel in WordPress is called the Dashboard, and it's where you'll most everything – blogging, creating pages, uploading themes and plugins, etc.
The login URL you got after completing the install process will get you to the Dashboard's gateway, but in case you forgot, it's just http://yoursite.com/wp-admin. Log in, and you'll see this:
Don't worry about the Jetpack message right now. Jetpack is a pretty useful plugin (though I don't use it), and we'll figure out what to do with it down in Step 4.
The Welcome message right under it is useful if you're totally new to WordPress – it's got some handy links that can guide you around. However, we'll cover everything you need in the coming steps, so it's not necessary to mess with it now.
What I'd like to go over are the links in the sidebar – these are all the core functions of WordPress.
Dashboard – the "home base" of WordPress. This is what you seen when you log in, and it contains whatever widgets you've chosen to show on it.
Posts – the heart and soul of WordPress. This is where you'll go when you want to write a blog post or edit an existing one.
Media – this is where all the pictures, sound, and other media you upload to your posts is centrally located.
Pages – here you can create Pages, which is what you'll be using for the main content on your site. Pages are different from Posts because they will show up in your site's main navigation instead of going on your list of blog posts. This makes Pages good for "timeless" content like your biography, work history, and contact info.
Comments – here you can see the comments on your blog.
Appearance – this is where you'll customize the look and feel of your site. There are options for your site's theme, menus, and the widgets you want to display.
Plugins – this is where you can add and manage your plugins, which are like small apps that can give your site new functionality.
Users – here you can manage the user profiles on your site. Unless you decide to work with someone or form a team, you'll probably only have your own profile here.
Tools – a few useful tools are linked here, but you won't need them in this tutorial.
Settings – this section houses all the general settings for your site. There's a lot of stuff here.
Now that you know what does what, you should have an easier time navigating WordPress and creating your site.
Step 3: Configuring Essential WordPress Settings
When it comes to settings, WordPress is pretty good to go right out of the box. However, there are a few that you'll want to check out.
First, from the Dashboard go to Settings -> Permalinks. On this screen, make sure the Permalink setting on your blog is set to Post Name.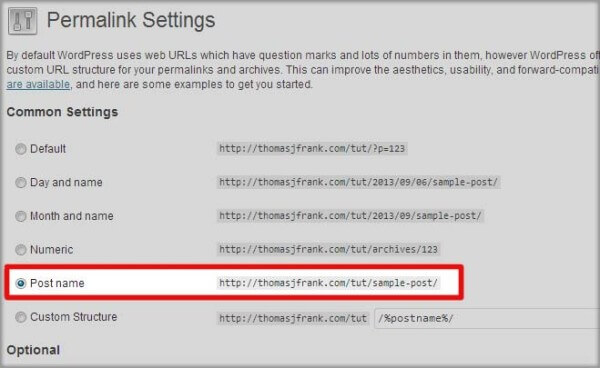 This basically ensures that each blog post's URL will reflect the title of the article. Take a look at the URL of this article for an example.
Next, head over Settings -> General.
Things here are generally well-set by default, but you might want to check:
Tagline – make sure your tagline clearly communicates your blog's purpose (or you can delete it if it isn't jiving with your design)
Timezone – the default is UTC 0, so you should set it to your own timezone
Week Starts On – I generally like to start my weeks on Sunday.
The rest of the settings don't need any changes right now, but it wouldn't hurt to take a look at them just to familiarize yourself.
Step 4: Install Recommended Plugins
Plugins are simply add-ons that give your blog new functionality. There are plugins that can add sidebar widgets, make commenting on your blog easier, add security, and more.
There are literally thousands of plugins out there, and most are completely free to add to your blog.
To add a plugin, simply to to Plugins -> Add New. Then search for something you'd like to add. You can also browse the WordPress Plugin Directory for new plugins.
I recommend only using plugins are are updated regularly and that have good reviews. In this step, I'll give you a list of some plugins I love.
However, let's take a quick look at the Plugins page before adding any new plugins. Your default WordPress install on HostGator actually comes with a few pre-installed.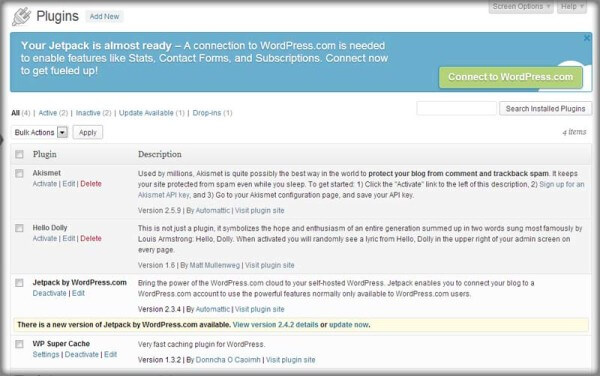 You can read the descriptions on these plugins to see what they do; I'm just going to tell you my recommended course of action with each one.
Akismet – delete it. We'll be installing an alternative commenting system that does spam prevention well on its own.
Hello Dolly – delete it unless you really like the song Hello Dolly.
Jetpack –  I personally don't use this, so I won't cover it in this tutorial. However, it's got a lot of features and a lot of people like it. Check out the Jetpack website to see if it's got something you like.
WP Super Cache – leave it; it'll make your site faster. You may need to deactivate it briefly if you ever want to mess with your site's code in the future.
Alright, now we'll move onto the plugins I recommend you add. You don't have to use all of these, but each one is quite beneficial (in my opinion).
If you're on the Plugins screen, you can simply hit Add New at the top to go to the plugin search page. Add these:
Each of these will either add a new item to your Dashboard sidebar menu, or add an item under the Settings menu. Feel free to check out the settings for each one and tinker with them.
Two of these plugins require a bit of configuration: Disqus Commenting System and WordPress SEO by Yoast.
Your plugins should be good to go now! You may want to add more in the future, depending on what you're trying to do. That's up to you!
Step 5: Complete Your User Profile
When you used QuickInstall to create your WordPress installation, a user profile was created for you.
Right now, your user profile is incomplete.
That's like walking around with your arms missing, man!
Nah, not really – but it's a good idea to go fill it out anyway. If the theme you choose later has an author bio box built in – say, like the one at the bottom of this post – then it'll get its information from your the bio in your User Profile.
So let's get it filled out.
On the Dashboard, head over to Users. On this screen, you should only see one entry – your own account. Click on it, yo.
Go through and fill out your profile. A few things to note here:
The WordPress SEO plugin adds a few important fields to this page, so make sure you've got that activated before filling this out.
I recommend setting "Display name publically as" to your full First + Last Name (ie. Thomas Frank)
Remember the email address in the Email field. You'll need it for the next step.
The Biographical Info section will accept HTML, so you can link to your personal website/social profiles/etc. If your theme has an author box below the articles, that's where your bio will show up. If it doesn't, and you want one, use the Fancier Author Box plugin.
You can set a new password for your user account here if you don't like the one you were assigned.
Once your profile is complete, there's just one thing left to do – and that's to get a Gravatar.

Heh. Sorry, couldn't resist.
If you scroll down to the very end of this post, you'll see my author box, which includes a picture of my beautiful mug. That's my Gravatar.
A Gravatar is basically an avatar that's tied to your email address. WordPress uses it for author boxes, and it also uses it to make your face show up next to comments you leave on blogs. If you've seen comments on this site with faces next to them, those are Gravatars.
To set up your own Gravatar, head over to the Gravatar website and create an account. Remember, you need to use the email in your profile for this account!
That's it! Onward and forward, explorers.
Step 6: Choose and Install a Theme
Part of the appeal of having your own is getting to customize the look of the damn thing. It's gotta be pretty, right?
Luckily, you have a ton of options even if you're not a designer. That's because WordPress plays host to a large and vibrant community of theme designers. These guys and gals have created thousands and thousands of themes you can use for your blog.
To install a new theme, you'll go to Appearance -> Themes on the Dashboard. There, you'll see the current theme being used on your blog, and beneath that you'll see the other ones that are installed, but not in use.
You can also go to the Install Themes tab to search for new themes to install.
However, the only themes you find there are the ones in the WordPress Theme Directory. There are a lot to find there, but that's not all of them.
There are two types of WordPress themes – free and premium. You can probably guess the difference between the two types.
Premium themes usually more full-featured, and often more care goes into their design. However, not all free themes are bad – there are some amazing ones out there.
The biggest benefit to premium themes is actually support. As you dig deeper into blogging, you might want to start customizing your theme. If you have a premium one, you'll usually be able to ask the developer for support if you get stuck.
The aforementioned WordPress Theme Directory is the biggest place to get free themes. Here are a couple of my favorite places for finding premium themes:
Now, theme designs are so varied and numerous that it would be impossible for me to recommend a specific theme to everyone reading this. Still, I like sharing pretty themes, so I'll list a few here just to show you some of the possibilities.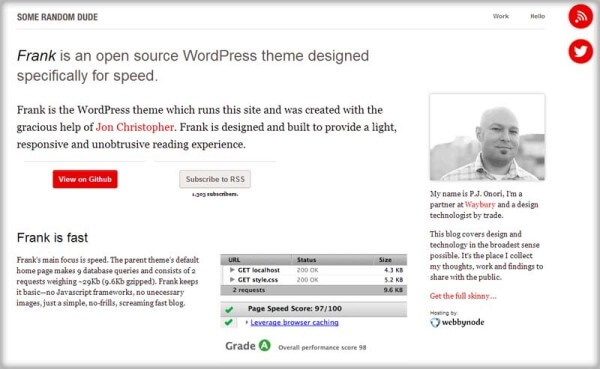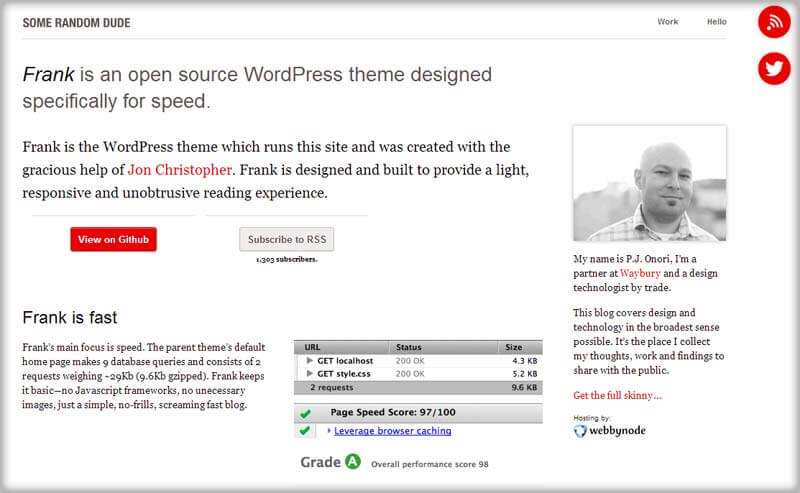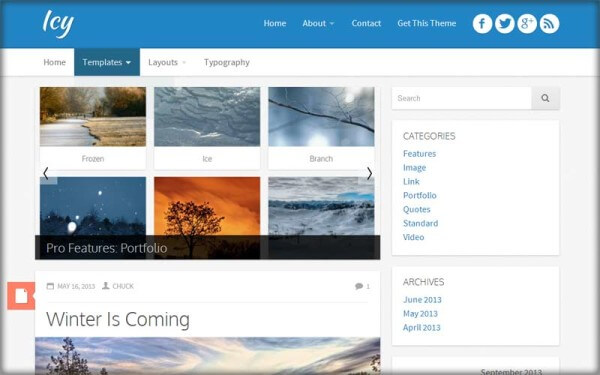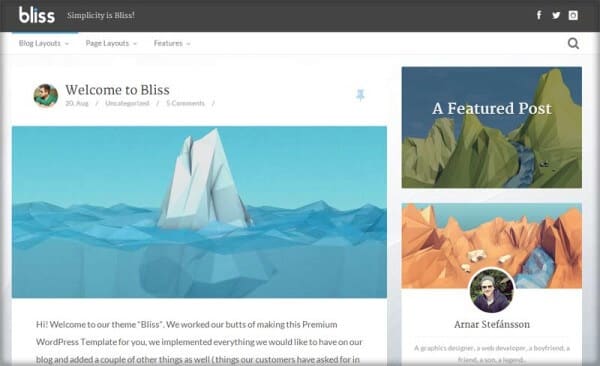 Obviously, these don't even begin to represent the variety of options you have. Maybe they'll give you a bit of inspiration, though.
Step 7: Develop Your Page Structure
The "meat" of your blog is going to consist of the articles on it, of course. Still, you're probably going to want a few dedicated pages as well.
Pages are used for more general content that pertains to your blog itself, rather than the topic you cover. Things like:
Your blog's purpose
Who you are
Where new readers should start
Your contact information
Resources for people interested in your topic
Go ahead and look at the main menu at the top of this blog to get an idea of some page types you might want to have. Think of the ones you'll want on your blog.
Now comes you first interaction with the WordPress Editor. Let's create your very first page!
Head over to the Pages section of the WordPress Dashboard. Find the button near the top that says Add New. You'll see this screen when you do: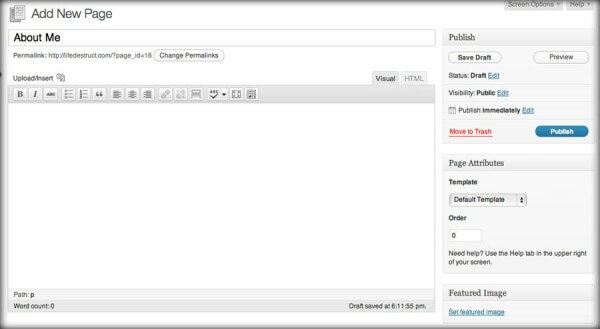 As you can see, creating pages in WordPress is pretty easy.
To get started, first enter a title in the Title Bar. Maybe start with an "About" page for your blog, or at least a bit about who you are.
Next, you'll use the body area to enter all your content. Take a look at the different tools available for formatting the content; as you'll find out, using WordPress isn't all that different from using Microsoft Word.

After you've gotten the hang of the tools available to you, simply start typing! Formatting your content is pretty easy.
You can also add media to your content, including pictures. Let's do this now.
Place your cursor at the point in your content where you want the photo to appear. Click the Add Media button and upload a photo. Once it uploads, you'll see this: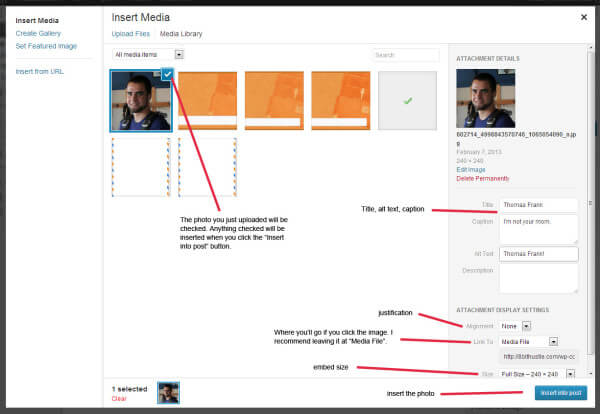 …and now there's a photo on your page! That was easy.
Once you're satisfied with the content you've written, go ahead and hit Publish. This will make your page go live.
Step 8: Create a Main Menu for Your Blog
By default, your Posts will show up on the homepage. If your theme is set up to automatically create a menu, then the pages you create will show up in that menu.
However, some themes don't automatically put your pages into a navigation menu. Even on the ones that do, sometimes you'll want to edit the order of them, or even exclude certain ones from the main menu. (example: my thank-you page)
Luckily, WordPress lets you create custom menus. To do this, go to Appearance -> Menus. 
To create your menu, you'll basically just drag the pages you'd like to include over from the left Pages box into the right Menu box. You can also drag them around to change the order, and you can drag items to the right underneath others to create dropdown menus in certain themes.
Lastly, check the Menu Settings area at the bottom of the right box. You'll see a Theme Location option – hopefully your theme has a checkbox included called "Main menu" or something similar. Check that box to make this menu the main navigation of your blog.
Step 9: Choose Your Widgets
The last step in setting up your blog is choosing your widgets.
Check out the sidebar of this blog near the top of the page – see all those boxes with things like my bio, social media links, etc? Those are widgets.
To customize the ones that show up on your blog, head over to Appearance -> Widgets.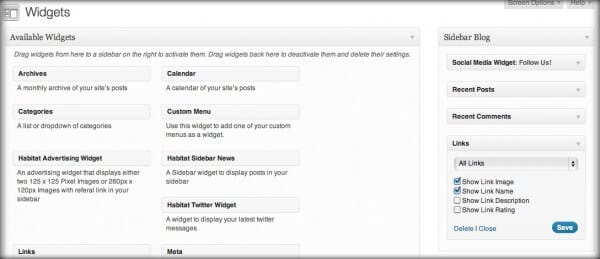 The column on the right shows the widgets that are currently active on your site. To get rid of one, drag it out and put it in the Inactive Widgets box on the right side.
You can drag anything from the Available Widgets box on he left over to the right to activate it. Some themes come with their own custom widgets you can use, and you can get even more with plugins. Social Media Widget is a good plugin for those of you wanting to link to your social profiles on your blog.
——————
Kablammmo. You're done!
Congrats, you've now got a completely set-up and configured blog.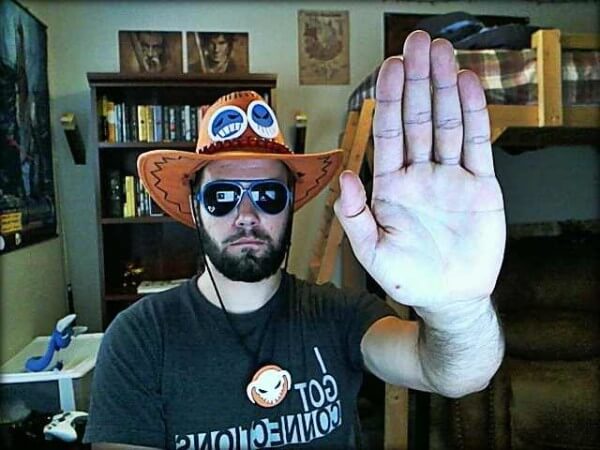 You've got your domain and hosting, the blog iteslf, plugins, a theme, pages and navigation, a complete profile, and a Gravatar.
Now all that's let is to start writing! The initial technical groundwork has been laid.
Next, I'll go over some things you can do to increase your chances of success from the get-go.

Setting Yourself Up for Success

In the next section, I'm going to give you some ideas for marketing your blog and getting readers to visit it.
However, before you go out and do that, it's important to set yourself up for success.
That means making your blog something that will be worth reading and coming back to for the readers who find it.
Remember all the talk around here about differentiation and standing out?
That's super important for your personal brand in general – but it's absolutely imperative on the web. Your blog is a passive form of a communication; readers decide to come to it, and they decide to stay.
With a blog, you're not there in person to initiate a conversation. And it definitely isn't as awkward to hit a back button as it is to walk away from someone.
Keeping that in mind, here are some things I believe are essential for success:
Write Epic Shit, Dammit
My friend Corbett Barr wrote a post a while back titled, simply, Write Epic Shit.
This article has defined my outlook on blogging since the day I first read it. I constantly strive to create content that's deep, compelling, well-developed, and actually helpful.
I don't stick to the typical 600-word blog post format because I want to be thorough and actually teach a topic well.
That's why so many of my articles are so long. This blogging guide is a perfect example – I didn't want to skimp on anything, so you get 14,000 words.
Writing epic shit is hard. Of course, making anything of value that stands out from all the other stuff on the market is.
I'll often spend over 10 hours on a single blog post – sometimes far, far more than that.
I also spend a lot of time thinking about how my content flows, paying attention to white space, making sure to split my articles up in to easily digestible sections, adding in pictures, videos, and quotes to break things up.
It takes a lot of effort, but the results are worth it. Write epic shit.
Make Your Blog's Purpose Obvious
When readers hit your site, they should be able to get a feel for what it's about right away.
In certain cases, your site's title will help with this – but often a clever blog title won't tell the whole story. To help readers know exactly what they will gain by reading your blog, you can:
Put a clear, concise tagline in your header (ThinkTraffic does this really well)
Have a widget in the sidebar that explains a bit about your blog (and possibly you, the author)
Build a feature box for your homepage (like the one on the CIG homepage – more on this later)
Create a great About page, and a "Start Here" page once you have a lot of content (click those links for examples)
These ideas are a start, and you don't have to do all of them. Simply consider what a new reader will see when she lands on your blog, and try to communicate your purpose that that person.
Consistency is Key
I'd like to rightly place this quote here:
"Constant vigilance!" – Alastor Moody
However, the definition of "vigilance" doesn't quite equal the definition of "consistency", so it doesn't quite fit.
Still had to throw a Potter reference in there, though 😉
When it comes to your blog, success cannot be had without applying consistent effort.
If you want to stand out, you need to be putting in work consistently. If you lazily publish an article once every month or two, readers won't stick around.
Consistent Effort to Improve is Also Key
(…perhaps even moreso.)
Preaching "consistency" is a little dangerous, as it's a quality that can quickly go from good to bad if applied in too many areas of one's life.
Consider the words of Bernard Berenson – a (quite dead now) art historian:
"Consistency requires you to be as ignorant today as you were a year ago."
I'd never heard of that guy until I went looking for quotes on consistency, but by George he's right.
If your work is totally consistent, then it's never improving. If you never improve, you won't get anywhere.
For an example, just check out the Archive and read some of my articles from a couple years ago.
I do go back and update some of them from time to time, but for the most part, what you'll find isn't quite as good as the content I create nowadays.
I've made it my goal to keep improving the quality of my work, so that it matches my taste.
Remember this soundbite of Ira Glass talking about this?
The only way you'll ever get the quality of your work up to the level of your taste is by doing a ton of it.
However, that ton of work has to show consistent improvement. If you just do a crapton of work that's all at the same level, then you haven't really improved.
Strive to better yourself with each piece of work.
Use Quality Photos
One of the things that can ruin the credibility and attractiveness of a blog is bad photography.
Whether it's having awful header photos for your articles, or using a horrible Instagram selfie for your author picture, bad photography is bad business.
If you're going to have a picture of yourself on your site, make it a good one. Or at least an interesting one. Learn a bit about lighting. Don't use your open closet as a backdrop. Know the difference between a smile and an expression that says, "I really need to poop."
Please don't be holding the camera yourself. If you don't have a good picture of yourself already, grow a pair and ask a friend to take one of you.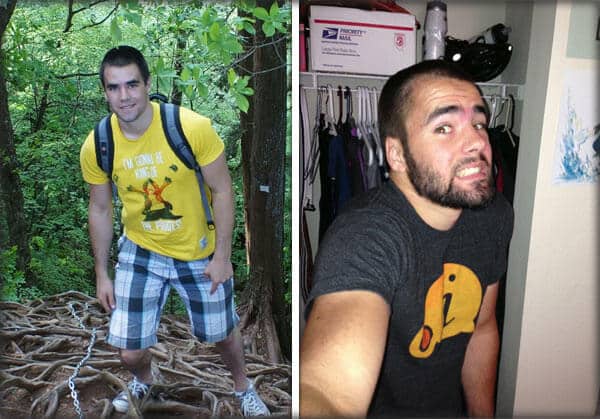 Example: The photo of Martin in the sidebar over on Powlyglot was taken by yours truly.
If you're in college, there are probably design majors and/or amateur photographers pretty close by. Make friends with one, or trade services (remember, you can add "blog building" to your skill set once you're done with this tutorial 😉 )
Also, find good photos for your blog posts if you're going to have them.
If you're going to take them yourself (I mostly used my own photos when I started out), then take some time to learn basic photography and lighting techniques.
You can also look online for photos – but you can't just take random images from Google without permission.
Use sites like CompFight and PhotoPin to find high quality, Creative-Commons licensed photos that you can use.
Be Freaking Interesting
"Yes, definitely, goddammit George, swear." – Marty McFly
The web plays host to thousands of blogs run by people trying to make sure they sound "professional".
Hundreds of colleges around the country have business classes in which students learn they should never put pictures of themselves having fun on Facebook, or tweet anything that might offend an Amish minister (hint: they'll never see it)
On, the other hand, you've got people like Gary Vaynerchuk…
…who have hundreds of thousands of followers.
Because they're interesting. (btw, you should listen to this podcast episode if you want to hear more from Gary)
I'm not saying you need to swear in your blog posts. Obviously, be professional and don't do anything that would doom your future career prospects.
But don't be a robot.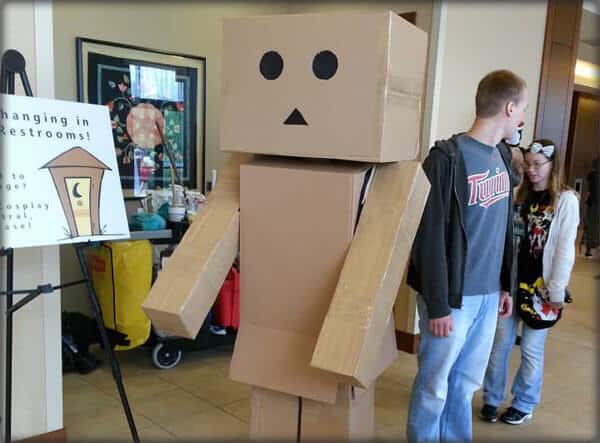 Don't turn yourself into a corporate drone before you even get hired by a corporation.
And don't publish the same old crap everyone else publishes.
Remember the section about your USP (Unique Selling Point). You have to stand out in order for people to stick around.
Don't let your desire to sound professional stifle your writing. Develop a voice that you're comfortable with, and don't be afraid to be a little silly at times.
A note on writing your bio or "About Me" page
Yes, it's freaking hard to write about yourself.
All of us agree, and we all lend you our sympathy.
There's a reason my school actually offered a semester-long seminar on writing personal statements. Writing about yourself sucks.
However, it's important to create a bio that sets you apart from others.
I think it's also important to think about how your bio represents your personal brand.
Since you'll probably be creating a lot of content on your blog, a lot of people's first interaction will be through finding it.
Therefore, think carefully about how your bio represents you, and take advantage of it.
Here are some blogger bio examples I especially like that you can use for inspiration (and you can check out mine as well):
Tip: I keep every self-statement and bio I write in one big Evernote document.
Every time I have to write a bio for an interview, a guest post, or whatever, I'll save it.
By doing this, I can go back and look at all the self-statements I've written in the past in order to build off of them.
And, admittedly, I'll sometimes just grab an old one when I'm feeling lazy and don't want to write one for an interview 😛
Don't "Launch" Right Away
Those who've read The Sirens of Titan may remember the words of the Reverend Bobby Denton:
"They tell me that if they were to fire The Whale, they would have to make eleven thousand separate checks before they could be sure it was ready to go: Is this valve open, is this valve shut, is that wire tight, is that tank full?"
You're not launching a space ship, but you are preparing to launch something you want people to follow.
You've already made several "checks" on your blog by going through this tutorial, but here's one final check to consider:
How much content should you launch with?
Here's a good way to think about it:
If you were to start a band, would you rent out a shell and start printing out flyers advertising a concert immediately after writing your first song?
Your concert would be four minutes long, dingus.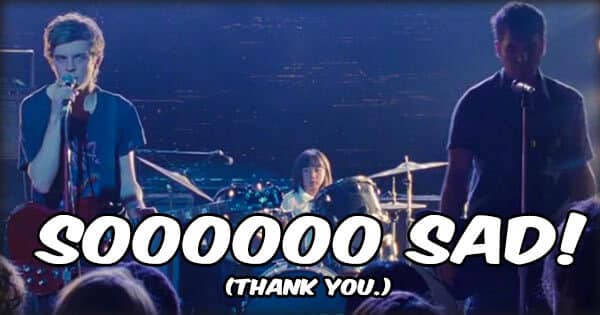 You'd have no merch to sell. No further material to direct your new fans to.
Well, that's exactly what a lot of new bloggers do.
Many new bloggers are tempted to start marketing their new blog and trying to get readers right after their first post goes live.
I mean, you can't blame them, right?
It feels good to publish, and you want people to read what you just worked really hard on.
But it's the same situation here as it was with the band example.
If a reader lands on your site, only to see a single, lone article, you won't make a very good impression. They probably aren't going to stick around.
It's much better to wait a while before you "launch" – that is, before you start marketing actively.
First, take the time to publish a handful of articles. Get all your main pages written to your liking – your About page, your contact page, and so on.
Once you've got a good number of articles on your site, you can start marketing.
People who show up will now have something else to click on after reading the initial post they land on.
They'll also get a sense that this is an actual blog that's going somewhere, and they'll be more likely to subscribe – or at least come back again.
The number of articles you should have before marketing has been the subject of much debate; I think three articles is a good minimum.
——————
Now, is this everything you need to do to set yourself up for success?
Of course not. Success comes through doing something differently from others, so whatever innovation you'll come up with in the future isn't going to be listed here.
By the same token,  I'm also not going to say that you have to do everything I just mentioned in order to succeed.
Many bloggers I know (and me as well) skipped all this stuff and just got started. If it's letting all this stuff stress you out to the point of never launching vs. just starting without all of it, then by all means start.
However, doing these things will definitely set you up for success. They're guidelines. 
Now let's get into how you can get the word out about your blog and actually get some readers!

Marketing Your Blog and Getting Readers

I'm going to assume you've read the last section and didn't just skip down here hoping to find the keys to riches, fame, and a personal island off the coast of Dubai.
I'm also going to assume you've already done at least some of the things I recommended in that last section.
You've got some epic, well-developed content that will actually help people. You've got great photos and an eye-pleasing design. You're doing something interesting to set yourself apart, and readers know what they're getting into right when they hit your blog. All the pieces are in place.
Now, how do you actually get the word out and attract some readers? That's that I'm going to tackle in this section.
A Word of Warning
"Ugh, just shut up and let me start the project." – Me, in every science and computer class ever
Building a sizable audience for your blog takes time. There are certainly examples of bloggers who have gained a big audience fairly quickly (Vincent over at Self Stairway comes to mind).
But most bloggers who attain success usually take a long time to get there. Personally, I didn't start gaining an audience until almost a year after I started.
However, using the following marketing tips (as well as being innovative and using that brain of yours) can help you to speed up the process.
Remember the last tip in the previous section – don't start aggressively marketing until you've got a good amount of content on your blog. The Halo Effect isn't just a nice-sounding anecdote – first impressions really do matter!
Alright, let's get our (sleeze-free) marketing caps on and find some ways to spread the word.
Meet Other Bloggers and Build a Network Now
This is #1 way to succeed, period. Nothing cool happens unless people work together and help each other out. You absolutely need to start building a network and meeting other bloggers.

When you build relationships with other bloggers, you can help each other out. You each can share each other's work, review it, and keep each other accountable.
In fact, it might be a good idea to find a "blogging buddy", specifically for the purpose of keeping that accountability. This would ideally be somebody who is also starting out, but it doesn't have to be.
You should also reach out to more established bloggers. Become a fan, share their stuff, and give feedback. Eventually you'll get on the radar.
Now, I think it must be said that networking should not be thought of as a promotion strategy!
Networking is about making friends and building relationships. It's about being interested in other people and sharing common bonds.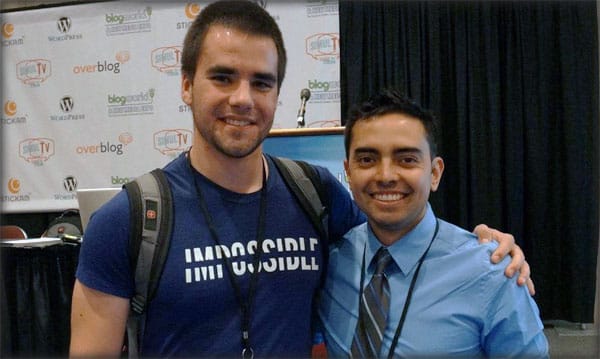 I hate networking in the traditional sense of the term (handing out business cards and making boring small talk at business events), and I also hate it in the blogosphere when people are obviously just trying to get free promotion.
You should try to connect with other bloggers who interest you specifically because they interest you.
"It isn't about meeting everyone in a room. It isn't even about meeting the right people in a room. It's about meeting the PEOPLE in a room and getting excited about them and their stories." – Andi Norris in Networking Awesomely
When you've forged good relationships for the right reasons, however, good things tend to happen anyway.
This should make perfect sense! When one of your best friends creates something, don't you want to share it and help them make it succeed?
It's no different with friends you meet through blogging.
So, even though I listed this in the marketing section, don't think of it as a marketing strategy. It's not. It deserves to be here simply because it truly is the most effective way to gain an audience in the long run, but it should be thought of simply as the practice of making friends.
Build an Email List Now
Out of every communication channel you check into each day, which one do you give the most attention to? 
For me, it's definitely not Facebook, Twitter, my favorite blogs, or even the whiteboards on my fridge. Nope.
It's my email inbox.
I have over 900 friends on Facebook, and I've like a bunch of pages as well. The likelihood of me seeing any specific post there is pretty low.
Same goes for Twitter. I follow less than 200 people, but the quick, 140-character nature of the service means I don't place too much importance on individual tweets.
However, I read every single email I get. Well, at least the title of them all. If they're spam or generally uninteresting, I'll delete them or otherwise process them (read up on how I manage my Gmail inbox if you're curious).
Still, I definitely read every title of every email.
Most other people are the same way, which makes email a very powerful channel.
That's why you should start building an email list from day 1.
When someone signs up for your blog's email list, they're essential telling you:
"Yes, I'm very interested in what you're doing and don't want to miss a thing!" – each loving subscriber
Having an email newsletter provides you with several benefits. It's personal, it's direct (unlike Facebook or Twitter, which are more like curated, yet still open forums), and people pay attention to it.
So start doing it right at the beginning. Follow these steps to get started:
Create an account at MailChimp – it's free for up to 2,000 subscribers (as of this writing, I'm just under that, so… still free!)
Check out their Knowledge Base to learn how to get set up
Use a plugin like MailChimp for WordPress to create simple sign-up forms on your blog
From there, the world is your oyster. The biggest piece of advice on maintaining your list – above all – is to always provide value.
People are very guarded about what they let into their inboxes, so make sure that whatever you're sending is worth their time. Always.
If you'd like to study up on how to run an email list, you might sign up for the College Info Geek newsletter!
That's exactly how I learned how to run mine – I signed up for the lists of people I admire, and I study all the emails they send.
Ask Friends and Family for Help
Yes, you're allowed to ask family and friends to help.
If you've got a friend who's interested in what you're doing, definitely ask them to check out what you've created, give you any feedback they can, and then to share it if they'd like.
Don't overdo it. Otherwise you become like the Amway salesman who becomes hated by his own parents because he keeps trying to sell them energy drinks and shampoo during Thanksgiving.
But you can still recruit them a bit. Good friends want to help, so they should be glad to give you feedback and share to a certain extent.
For example, my roommate Martin started his own blog this year called Powlyglot, which is all about learning new languages.
I'm a fan of learning languages (and learning in general), and I'm also stoked to see a friend building his own blog. So, naturally, I love sharing his content and trying to help him succeed.
Use Social Media Effectively
Social media gives everyone the means to promote the work they do, so by all means, use it.
However, this is another example of something you don't want to overdo. 
I know people who literally tweet about nothing other than their blog. I get the whole idea about personal branding and using social channels to position yourself as an expert on your topic, but come on.
Social media is supposed to be social. You're supposed to connect with people, talk about interesting things, and have fun.
Please don't turn your social media accounts into a virtual banner ad for your blog. I recall a quote from a random Reddit thread I was reading recently:
"As a human being, I can confirm that I enjoy talking to human beings over banner ads." – random Redditor
I try to post a good mix of things to my social media accounts, including:
Simple statements and things that come to mind
Quotes and inspiring junk
Links to other people's content and work I like
Actual conversations with other people on said networks
Links to my own blog posts
Probably less than 20% of my social media posts are for promoting my own work. The rest are for building up other people, or simply socializing!
Guest Post on Other Blogs
Writing articles for other blogs is a great way to gain some exposure and build links back to your own blog.
I used to do a lot of guest posting, and still do a bit these days. Doing so really helped me to put CIG on the map, so I highly recommend doing it.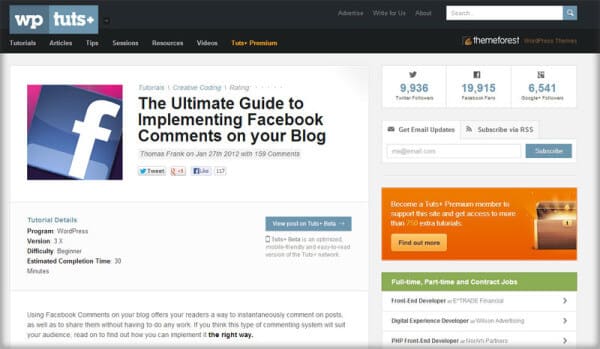 When you write a guest post for another blog, it's your chance to get in front of a new audience and show your stuff. I think it's really important to focus on quality in your guest posts – of course, you should always focus on that, but it's especially true when you're trying to gain some new readers on another blog. Pull out all the stops.
If you'd like to see what it really takes to write an excellent guest post for a big blog, have a look at Ramit Sethi's guidelines for guest posts on his blog.
Another thing to note about guest posting: not every blogger accepts guest posts. 
Remember, a blog is someone's place online to express themselves. Some want to keep it limited to their own writing. Others welcome new writers and fresh perspectives. Still others are in the middle, accepting guest posts from close friends only (this is where I sit – I'm not a fan of unsolicited guest post pitches).
If you'd like to guest post on a particular blog, browse around first and see if you can find a page dedicated to guest posting guidelines. If not, check the blog's contact page, as they might be located there. If you find them, follow them in order to proceed.
If you find nothing about guest posts, then I recommend not pitching the blogger right away. Coming out of the blue with a guest post pitch doesn't really look good unless the blogger explicitly wants them.
First, take the time to build a relationship with them. Refer back the the first part of this marketing section – make friends! Later, you might ask them if you can publish an article that would fit on their blog.
Another strategy that's sort of related to guest posting is blog commenting. This is another way you can get on the radar of other bloggers and their audiences, and also build some links back to your site.
However, blog commenting isn't super effective in terms of building links or getting visitors directly. I've seen bloggers who spend all day, every day commenting on other blogs – with no results.
The reason for this is simple: it's damn obvious that they're just commenting to build links back to their site. That doesn't work.
If you actually take interest and add to the discussion, though, then commenting on a blog can help you get the blogger's attention.
Pay Attention to SEO
SEO stands for search engine optimization. In a nutshell, it means getting your site to rank highly in Google searches for the topics you're trying to become well-known for.
A lot of people think you can "do" SEO quickly. I occasionally get emails from people who want me to build them websites, and sometimes they'll say, "I want to get it at the top of Google really quick. Can you do that?"
In a word, no.
Getting ranked highly in Google searches takes a long time, and it's not something you want to focus a ton of attention on. However, it can be very helpful down the road, so it's worth your time to give it some thought.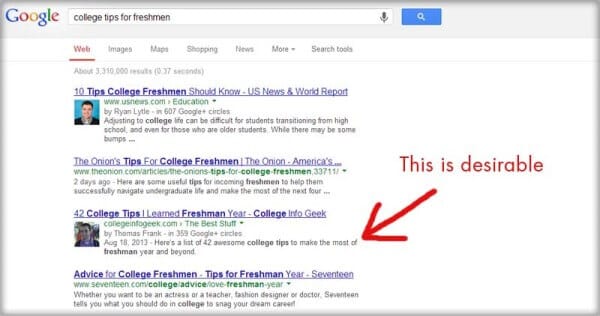 Think about the keywords you'd like your blog to rank for, and make sure they're on your site.
For example, if you're building a blog on deer hunting, then you might want to include that term – "deer hunting" – in your site's tagline.
As I recommended in the second phase of the guide, in the plugins section, it's a good idea to use a plugin like WordPress SEO by Yoast. Hopefully you followed the whole guide and have that set up already.
If you're interested in learning more about SEO and how you can make sure you're building your blog to take advantage of it, the SEO Moz blog is a good start.
Do Some Offline and Guerrilla Marketing
Not all your blog marketing efforts have to be done on the internet. Guest posting, social networking, and SEO all have their place… but people also live in the real world. You've got the opportunity to engage with them there as.
Since you're probably a student, you can market your blog to relevant student organizations.
If you're trying to establish yourself as an expert, offer to speak to a student organization you think you could help. If you have a good amount of content when you do this, you can direct members to your blog after your talk.
I did this last semester, actually. My school's honors program asked me to give a talk on personal branding. I was able to use lots of examples from my blog during the talk, and afterwards I directed the audience over to it for more detailed information.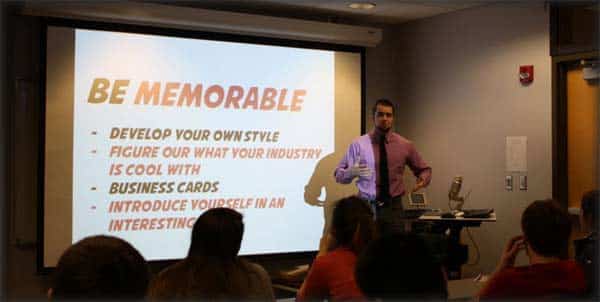 I even created a specific landing page for that audience that recapped the talk and directed them to some recommended articles. (protip: you can do this with guest posts as well).
Aside from marketing to student organizations, here are some "guerrilla marketing" tactics you may or may not want to try out:
Make stickers of your logo and put one on your laptop. If you study in public places frequently, you can get some good exposure! Give some to friends, too.
Print flyers and put them on campus bulletin boards.
Whenever you're at Best Buy or the Apple store, "test" out the laptops and bring up your blog just kidding I totally have never done this
Tattoo your blog's URL on a work-friendly place, such as your forehead or your boss's dog
Put a loudspeaker on top of your car and shout at people, Blues Brothers-style
Some of those may not have been serious. I mean, printing flyers? Way to kill the earth.
—————
Alright. We've gone through the preparation phase. You've built your blog from the ground up. You set yourself up for success, and now we've gone over some effective marketing techniques.
To finish up the guide, now I'll go over a choice few advanced topics that I think can help you take your blog to the next level.

Getting Serious Now! (Advanced Topics)

The following techniques are all things I've learned to do over the past few years, and each has been important in the continued growth of my blog.
You certainly don't have to dive into these now, and in fact I think it might be good to simply start writing and get into the groove of things first before worrying about them too much. Still, they're all good and deserve some consideration.
Get on Dem Dere Analytics, Son
Okay, I lied. You do have to dive into this particular area right now – at least in my not-so-humble opinion.
Analytics let you track data about your blog's performance – the number of visitors and page views you're getting, where they're coming from, what they're reading specifically, etc.
Let me give you three simple reasons why you should get going on analytics right off the bat:
It's really easy to set up (and free)
Having analytics will give you important insight into how your blog is performing, and what you can do in the future to improve that performance
Looking at your dashboard, with all its charts and graphs, might make you feel like an evil genius.
Just look at all the beautiful data: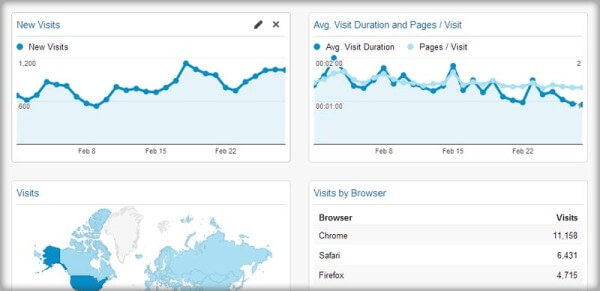 To get started with Google Analytics, check out this guide.
Track the Metrics the Matter
A metric is simply some indicator of performance on your blog that can be tracked. Common blog metrics include:
visits and page views
comments
social media shares – tweets, likes, pins, +1s, etc.
social media followers
email subscribers
revenue
bounce rate (the percentage of visitors who leave your site after only one page view)
There are a ton of blog metrics you can track, and a lot of blogger will get distracted from their main goals when they start to see some of those metrics rising.
I'm guilty of it myself; in the past, I often spent way too much time trying to figure out how to get a few more Twitter followers – when I could have spent that time polishing a new article. (hint: you get Twitter followers by creating awesome things)
Sadly, our mushy, carbon-based brains want to latch onto concrete numbers that can go up with little effort.
It's a lot easier to "make sure I'm tweeting good content" than it is to get in the trenches of a huge blog post (and don't even get me started on book projects or codebase changes).
These insignificant metrics that we have so much fun tracking are referred to as vanity metrics, and they can be a huge productivity killer.
That's why it's super important for you to define for yourself the metrics that matter. 
That is, the metrics that are tied directly to your goals – the ones that will take you the furthest.
My goals include:
Helping as many students as possible to be awesome at college (with particular emphasis on my 3 main focuses)
Making enough money to live the way I want, save a good amount each month, and be able to give to charity/buy things for friends and family
Therefore, the metrics that matter for me are:
Feedback from students I've been able to help (emails, tweets, etc – any kind of personal feedback just gives me the honey glow in ma cheeks)
Signups for the CIG newsletter – I've already spoken on the value of having an email list; essentially, it's my best change to get my work noticed by each reader
Revenue – I need to make sure I'm making enough dough each month 🙂
Other metrics – traffic, social media followers, comments – still matter to me as a blogger, but they're not nearly as important. Therefore, I pay less attention to them and don't allow them to distract me.
If my revenue model were different – say, if I made money through advertisements – then traffic and bounce rate would be much more important to me.
I don't make money that way, so I don't care that much. But you can bet your butt that the people at sites like Facebook and Buzzfeed do.
"The best minds of my generation are thinking about how to make people click ads" – Jeffrey Hammerbacher
Yep.
Your blogging goals are probably different, so your most valued metrics may also be different. The important thing is to identify the ones that matter most and to focus on them. 
Learn How to Customize Your Theme
So you've got your blog's theme all set up and ready to go. That's all there is to it, right? You can't do anything else, right?
Yes you can.
WordPress is built on the same open-source technologies that many other types of websites run on, and WordPress themes are simply collections of HTML, CSS, and PHP files that are built in such a way to work on WordPress.
Since themes use those technologies, you can customize your theme by gaining a bit of knowledge in those areas.
Take a look at CIG's design. Would you believe that the design you see today actually started out looking like this?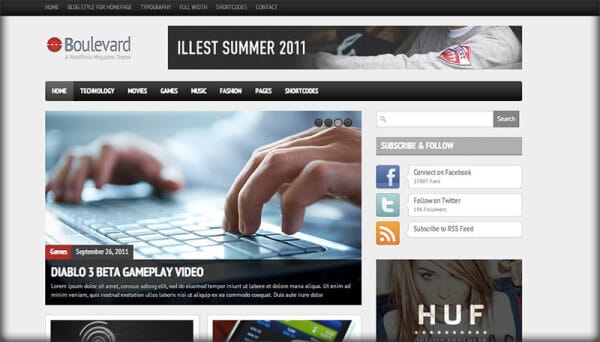 Yup. CIG's design is based off of Boulevard, a premium theme from ThemeForest.
However, there were certain things I didn't like about Boulevard, so after I activated it, I started tinkering around and figuring out how to change those things.
I also ended up wanting to add new features as the months went by, so I had to teach myself how to do those things as well.
There isn't much in the way of specific advice I can give you here. I can basically only say to dig in and start experimenting.
What I can do, though, is link you to some great resources.
Learn to code:
WordPress blogs and tutorial sites:
Where to get help:
Moving Forward
Remember the intro of this guide, where I told you to think of it more as a class? Well, here's your test.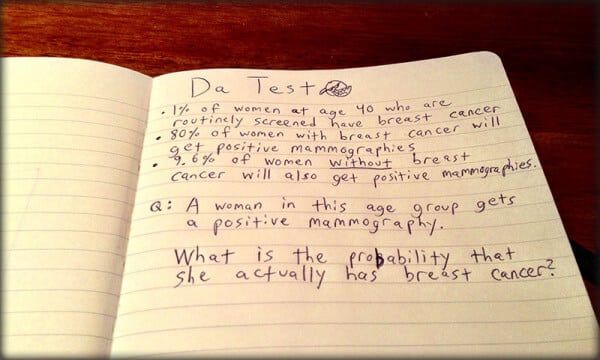 What, you mad that I didn't cover this in the material? Psshh. It's called tenure for a reason.
"You punks are lucky I didn't just moon the whole class." – thought all tenured professors (unverified)
By the way, the answer is 7.8%. You can figure that out with Bayes' Theorem, ya dingus.
If you've followed this guide all the way through, you now have a solid foundation underneath you for forging a successful blog.
Now, the rest is up to you. Beyond these basics, the answers to success aren't so simple.
If you define "success" as having a blog that impresses recruiters and shows off your knowledge, then you pretty much just have to create good content and keep the blog updated.
However, if you want to build a popular, widely-read blog, then you'll have to do something that everyone else isn't doing.
Whatever that is, you'll have to figure out for yourself. Keep on learning and trying new things. Blogging is a huge field, and there's a lot to learn. Simply in the course of running College Info Geek and trying to build everything I've wanted to build, I've learned a ton of new skills.
Hopefully this guide has given you the start you need to reach your goals. If there's anything else you'd like to know, feel free to contact me.
Also, connect with me on Twitter:
Good luck! If you'd like some more inspiration for your own blog, check out our collection of 50 awesome personal websites, portfolios, and blogs (or jump straight to the blog examples section)
F.A.Q.
This section of the guide is reserved for questions that I get asked frequently, but that don't fit neatly into any section of the guide. As time goes on, I'll add any question here that gets asked enough times.
Q: What if I've already got a HostGator account from building my personal website? Should I buy another one for my blog?
A: No way! If you're planning on building your blog on your personal website, you can just skip the entire step about buying web hosting. Instead, just create a new page on your personal website, go to Settings -> Reading and set it as the posts page, and start blogging!
If you'd like to give your blog a completely different look and feel from your personal website – but still have it on that domain – then you'll want to set it up on a subdomain. Read this tutorial to learn how to set it up.
If you want to put your blog on a totally different URL, then you'll want to upgrade your hosting plan to the next tier, which lets you have multiple domains.
Q: What if I've already got a blog on WordPress.com, but I want to transfer over to a self-hosted site so I can customize things?
I made a video for you. Enjoy!
***********
Did you find this tutorial useful? Want to give back a little? I'd love it if you used one of the buttons in the sidebar to share this post! It only takes a couple seconds (heck, the Facebook button probably takes less than one second), and it helps other students find College Info Geek. Thanks!!!
If you want to get updates when I release more great content like this in the future, be sure to sign up for my email newsletter below!
***********
Featured image via Startup Stock Photos