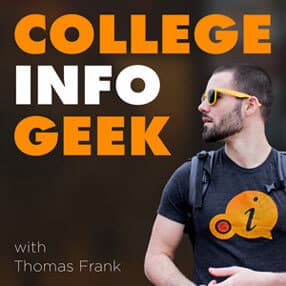 In this episode, we delve into my dark past and do battle with my inner demons. Queue up the Evanescence.
…nah. Today we will be diving into my past, though. Specifically, we'll look at eight different things I regret not doing – or not doing better – in college.
While I think my college experience was great overall, there are definitely some things I can pick out from it – either individual events or general practices – that I wish I did differently.
If you're currently a student and find yourself in any of the situations I found myself in, maybe this episode will help you do things better than I did.
Things mentioned in this episode:
Want more cool stuff? You can find all sorts of great tools at my Resources page.
If you enjoyed this episode, subscribe to the podcast on iTunes! It's easy, you'll get new episodes automatically, and it also helps the show gain exposure 🙂 You can also leave a review!