If you've ever tried to learn a new language, you know that it's far from easy or straightforward.
Fortunately, we have a lot more language learning tools available than our ancestors (who basically just had books and other humans to learn from).
Indeed, we have an overwhelming number of resources available. Hardly a day goes by without me hearing about a new language learning app that promises to revolutionize the learning process or offer a quick path to fluency.
But no matter how great (or how expensive) the app you use, gaining fluency in a language requires lots of study and practice. You can do things to make your study time more effective or even more fun, but there's no substitute for putting in the hours.
Having said that, language learning apps can play an important role in your journey to fluency. And not all of them are created equal.
In this article, we take a look at six of the best. Whether you're looking to practice vocab or find a private teacher, there's an app for you on this list.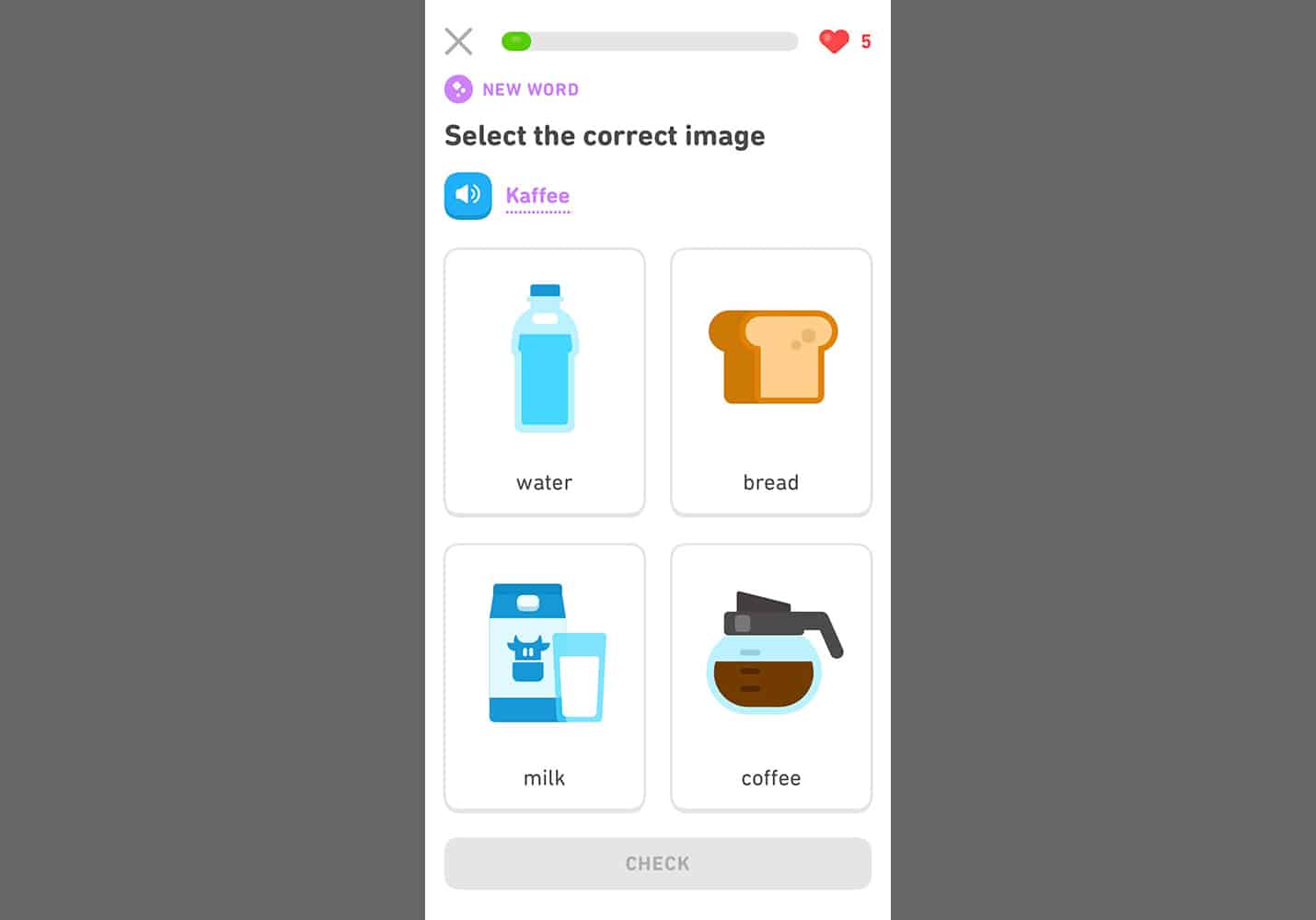 Overview: The best free app for learning the basics of a wide variety of languages.
Price: Free (with ads). For $6.99 / month, you can remove ads and unlock additional practice options.
Platforms: Android, iOS, Web
If you've looked into learning a language at all, you've probably come across Duolingo. The app launched in 2011, and it's continued to grow ever since.
Of all the apps on this list, Duolingo offers the most learning content for free. It combines listening practice, vocabulary lessons, grammar info, and even speaking practice. And as long as you don't mind a few ads, you get all of this without paying a dime.
Duolingo also boasts a vast number of languages. Currently, you can use the app to learn:
Arabic
Czech
Danish
Dutch
Esperanto
Finnish
French
German
Greek
Haitian Creole
Hawaiian
Hebrew
High Valyrian
Hindi
Hungarian
Indonesian
Irish
Italian
Japanese
Klingon
Korean
Latin
Mandarin Chinese
Navajo
Norwegian
Polish
Portuguese
Romanian
Russian
Scottish Gaelic
Spanish
Swahili
Swedish
Turkish
Ukrainian
Vietnamese
Welsh
Yiddish
What's more, Duolingo lets you learn languages you won't find in other language learning apps:
There are languages with a small number of speakers, such as Yiddish and Navajo.
There are dead languages such as Latin.
And there are even fictional languages such as Klingon and High Valyrian.
If you're trying to learn any of these languages, Duolingo is the place to begin.
The only downside of Duolingo is its focus on translation. Even when you reach higher levels, the app continues to present lessons in English. This can impede your ability to learn to think in the language you're learning.
But if you're a complete beginner, Duolingo is still a great place to start your language learning journey (especially since it's free).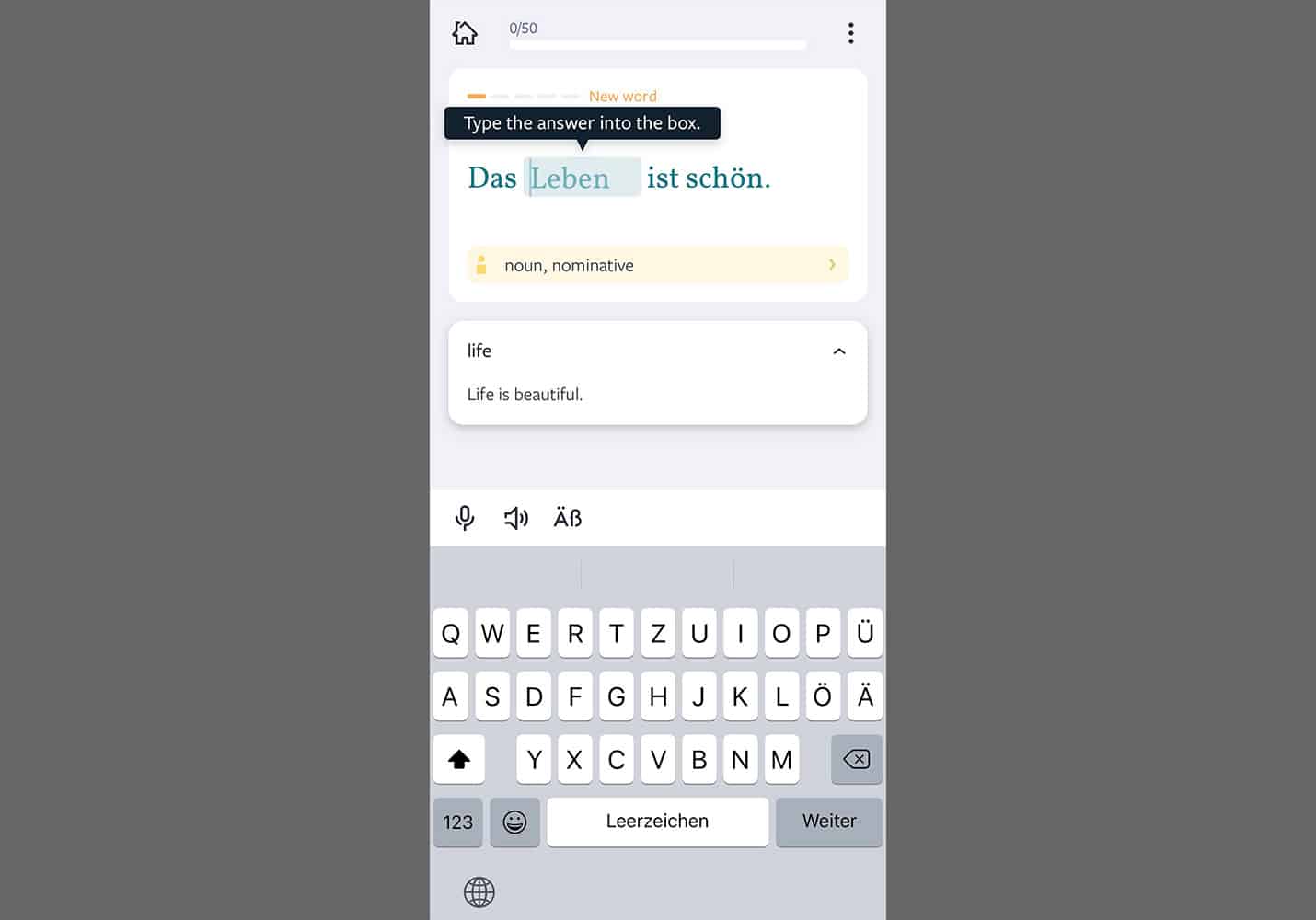 Overview: A fantastic app for learning vocabulary in several widely-spoken languages.
Price: $9.99 / month after a 14-day free trial
Platforms: Android, iOS, Web
Many language courses focus too much on grammar in the beginning. And while grammar is important for learning to speak, vocabulary is far more important for communicating.
If you know a bit of vocabulary, you can make yourself understood (even if you sound a bit childlike in the process). The same is not true if you know grammar but lack essential vocab.
Recognizing this, Lingvist focuses on vocabulary. The app starts by teaching you the most common words in the language you're learning. The goal is to learn vocab that covers "80% of everyday scenarios." This way, you don't waste your time learning words you're unlikely to use.
Lingvist also uses spaced repetition to help you learn more efficiently. The app quizzes you on words right before you're about to forget them, which is the most optimal way to memorize information.
Plus, Lingvist will focus on the words you struggle with, not wasting your time reviewing vocabulary you already know. If you've used a flashcard app such as Anki, this approach will be familiar.
The only disadvantage of Lingvist is its limited selection of languages. Currently, the app supports:
Dutch
French
German
Italian
Portuguese
Russian
Spanish (Castilian & Latin American)
If you're learning one of these languages, Lingvist is a great option. But prospective learners of other languages will need to look elsewhere.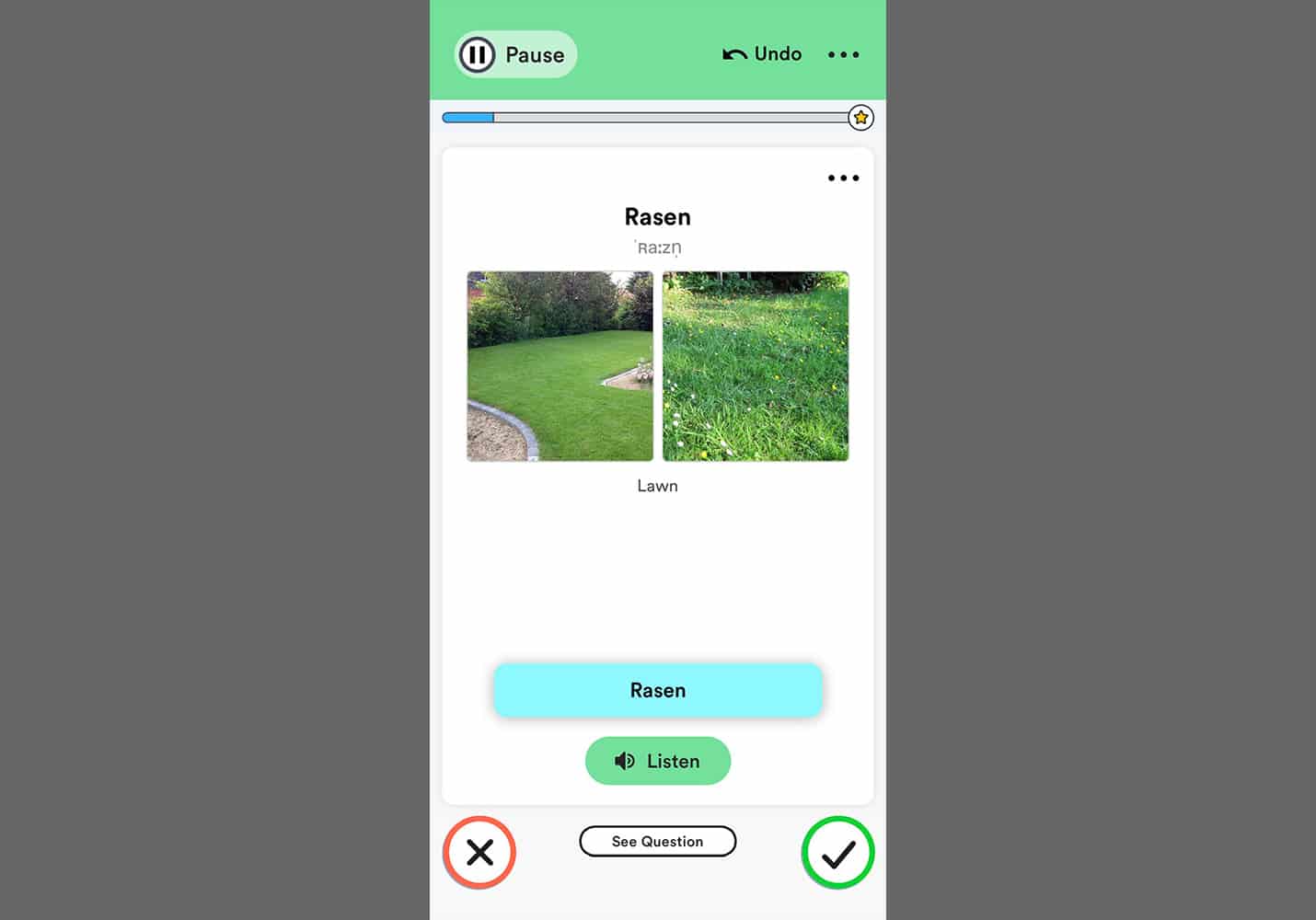 Overview: The best app for learning to pronounce, spell, and think in another language.
Price: $9.99 / month after a 14-day free trial. Live coaching is available for an additional fee (select languages only).
Platforms: Android, iOS
Full disclosure: I backed the original Fluent Forever app project on Kickstarter, and I currently use the app. However, I don't receive any compensation for mentioning it.
Do you want to be mistaken for a native speaker? If so, mastering pronunciation in your target language is essential.
Proper pronunciation will also improve your listening comprehension, making it far easier to communicate with native speakers and enjoy media in the language you're learning.
Recognizing this, Fluent Forever focuses on teaching you to pronounce (and spell) your target language first. Only once you've mastered these basics do you move on to learning vocabulary and grammar. This approach is based on a method that founder and polyglot Gabriel Wyner developed in his book Fluent Forever.
In addition to teaching you pronunciation and spelling, Fluent Forever uses a frequency-based approach to learning vocabulary. That is, you learn the most common words first.
The app also steers you away from translation and teaches you to think in the language you're learning. It does this with picture-based flashcards that you create yourself. Making the language more personal in this way improves your learning and retention.
Fluent Forever currently supports the following languages:
Dutch
French
German
Italian
Japanese
Korean
Mandarin Chinese
Portuguese (Brazilian)
Russian
Spanish (Latin American & Castilian)
In addition to the app-based learning, Fluent Forever also offers live coaching with professional teachers (for an additional monthly fee).
Coaching is only available in select languages as of this writing, but the developers are working to expand coaching options based on user interest.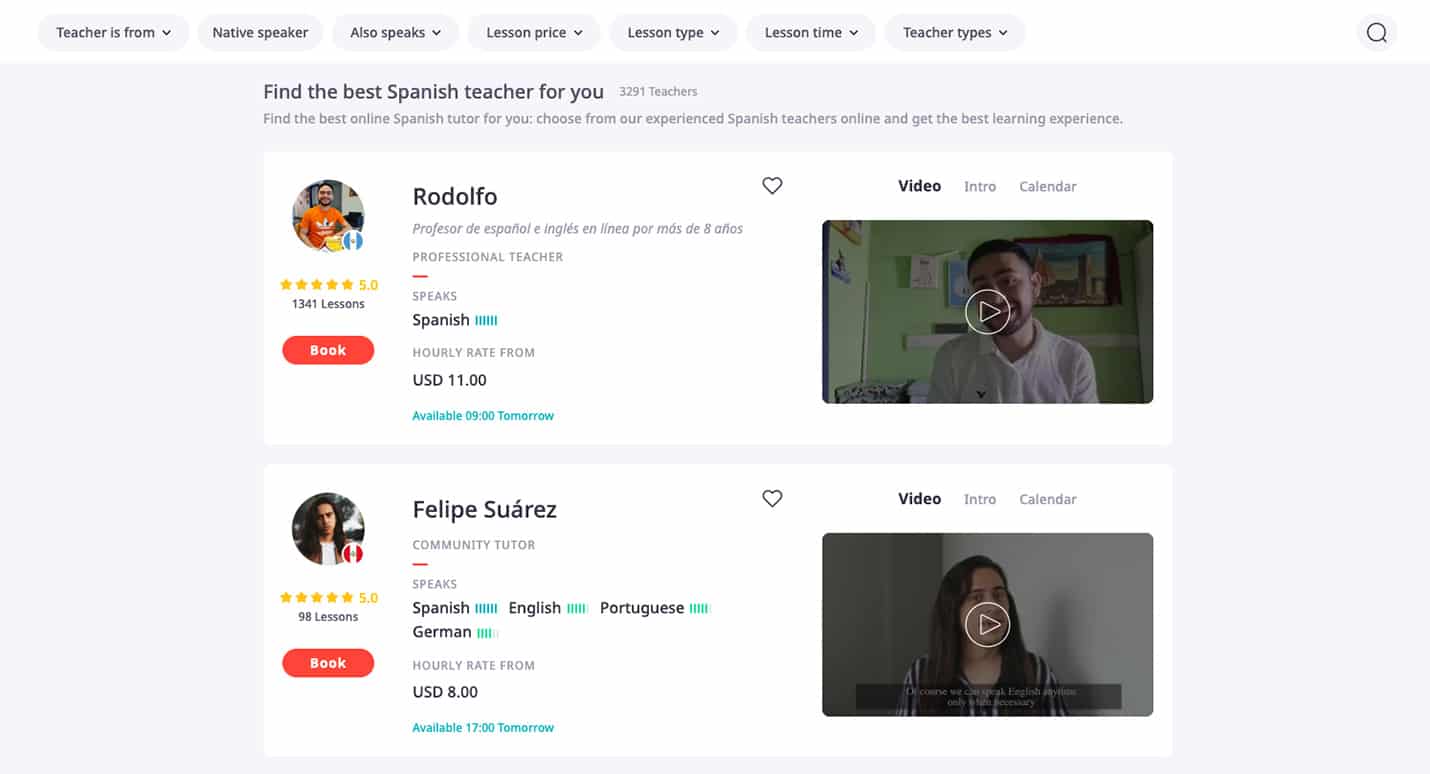 Overview: An app that lets you find language teachers for one-on-one, online lessons.
Price: Varies (each teacher sets their own rate).
Platforms: Android, iOS, Web
Traditionally, live language lessons were prohibitively expensive. But thanks to the power of the internet and video chat platforms, one-on-one lessons are now cheaper and more accessible than ever before.
iTalki has played a big part in this language education revolution.
Unlike the other apps on this list, iTalki doesn't offer language lessons itself. Instead, it's a place to find and book lessons with live teachers. Teachers on iTalki range from "community tutors" without formal training to professional instructors with decades of experience.
To find a teacher on iTalki, all you have to do is sign up for an account. Then, you can filter prospective teachers based on language, price, and even level of experience. From there, you can typically book a trial lesson for a small fee. This helps you and the teacher decide if you'll work well together.
The cost of lessons on iTalki varies. Each teacher sets their own rate, and some offer discounts for purchasing multiple lessons in advance. Currency exchange rates and differences in cost of living also mean that some teachers will be cheaper than others.
iTalki claims to offer lessons in over 150 languages. More popular/widely spoken languages will tend to have more teachers available. Still, it's possible to find teachers of obscure or even endangered languages such as Irish Gaelic or Aramaic.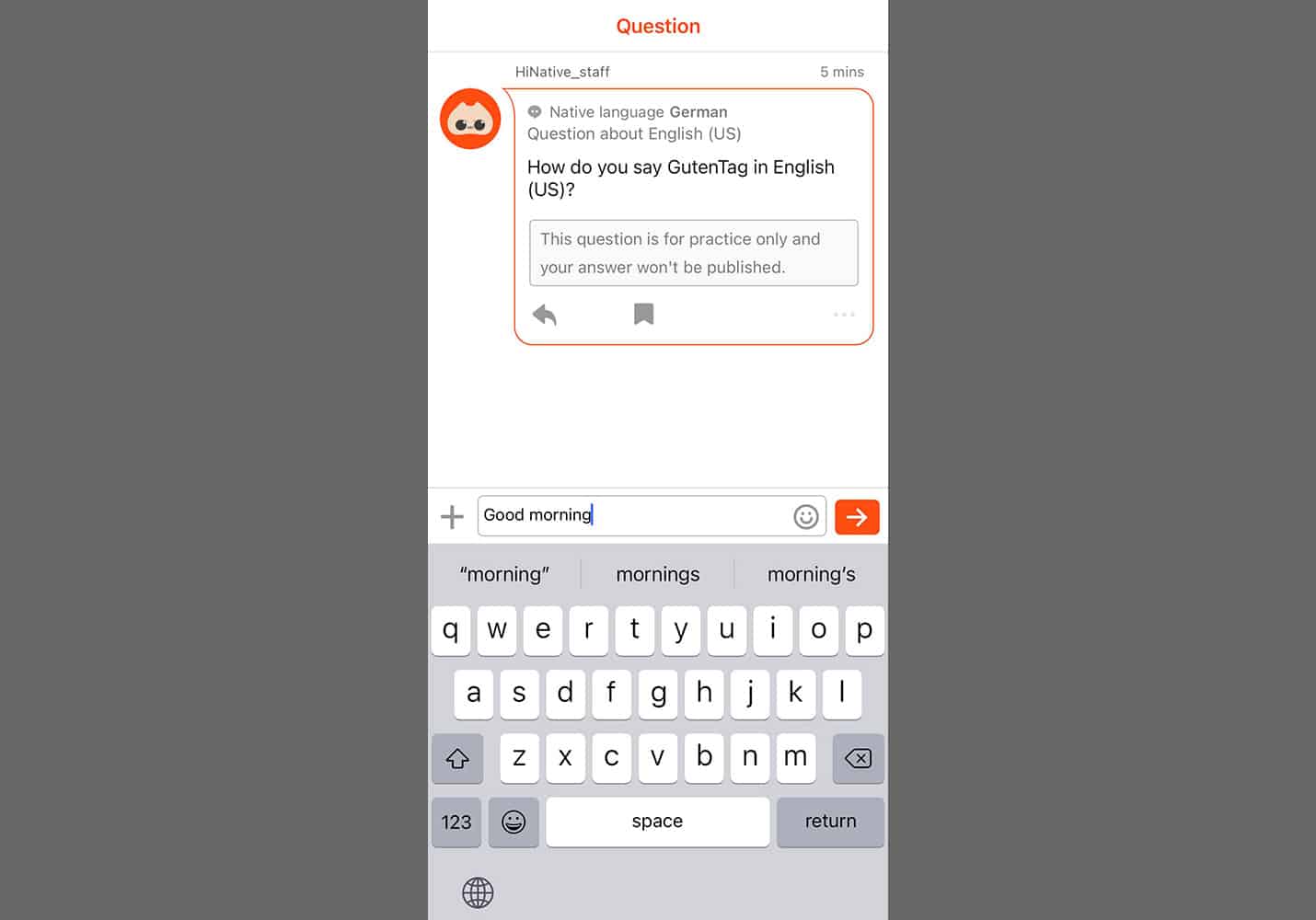 Overview: A community-driven Q&A platform for language learners.
Price: Free (limited features). For $4.49 / month, you can remove ads, search for questions, and play an unlimited number of audio/video answers.
Platforms: Android, iOS, Web
Apps like Duolingo, Fluent Forever, and Lingvist are great for learning the basics of a language. Eventually, however, you'll have questions about your target language that these platforms just can't answer.
In this case, your best option is to ask a teacher. But hiring a teacher can be expensive (and excessive for one-off questions). As an alternative, consider HiNative. This platform lets you post questions about a language and get answers from native speakers.
For instance, let's say you're unsure about the meaning of a particular slang term. HiNative is the perfect place to post your question and get answers you'd never find in a textbook.
Even better, you can ask most questions for free (though you can pay to boost the visibility of your questions and get a response faster).
In addition to posting questions about vocabulary and grammar, you can also get feedback on your writing or even your pronunciation.
Just be sure to take some time to answer questions about your native language. HiNative is a community-driven platform, after all, and it only works if all users contribute.
HiNative currently supports over 110 languages. Though, as with iTalki, more widely spoken or popular languages will tend to have more contributors.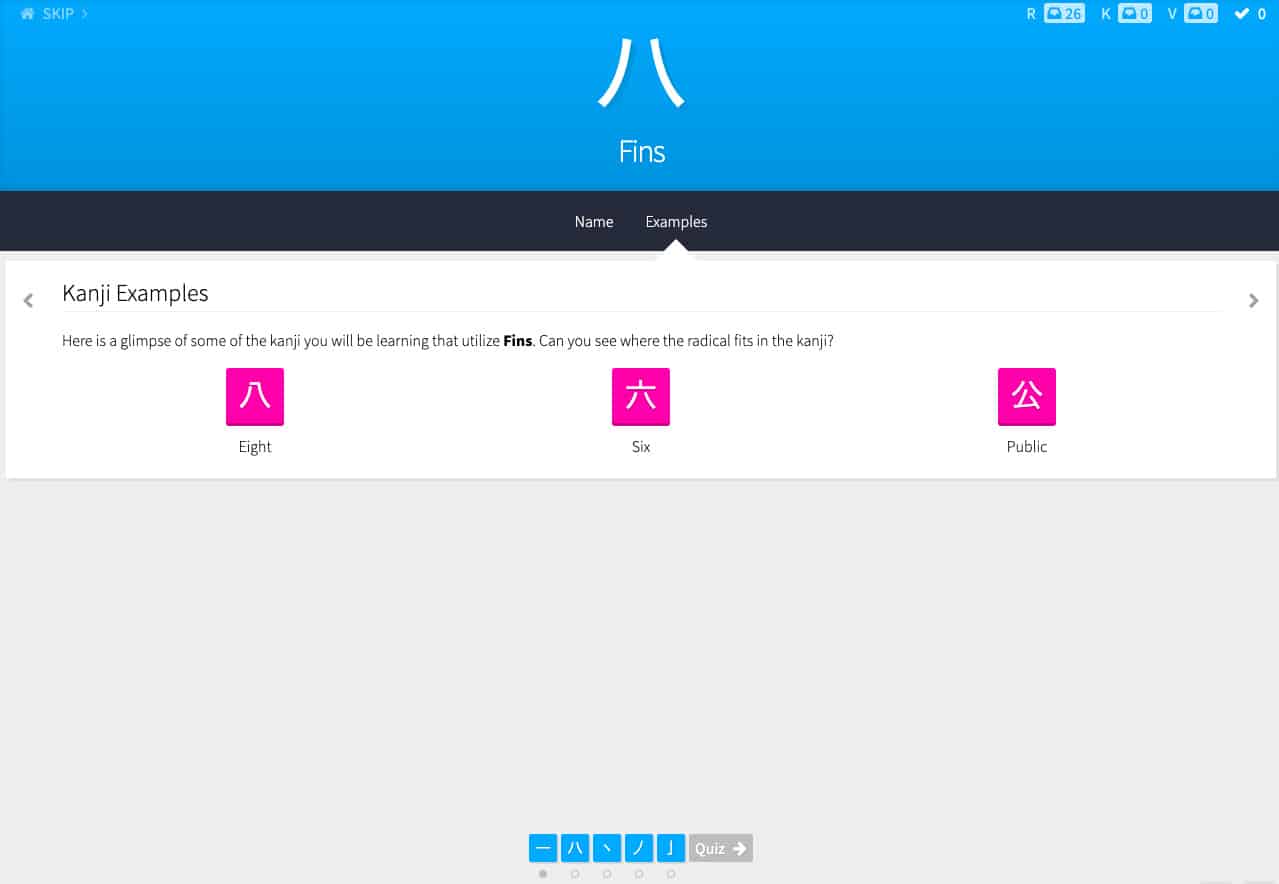 Overview: The best app for learning to read Japanese.
Price: $9 / month. A lifetime subscription is also available for a one-time payment of $299.
Platforms: Web
This last app comes courtesy of a suggestion from Martin (our operations lead, web developer, and an avid Japanese learner).
WankiKani addresses one of the biggest challenges for students of Japanese: reading. Japanese uses a writing system unlike any other, and it's notoriously difficult and confusing. That is, until you start using WaniKani.
The app combines mnemonics and spaced repetition to teach you 2,000 kanji and 6,000 vocabulary words in just over a year. Even better, the first three levels of learning in the app are free (no ads, time limits, or other restrictions).
Great as all of this is, be aware that WaniKani is not a resource for learning to speak Japanese. For that, Martin recommends iTalki or Duolingo (particularly Duolingo Stories, which focus on listening skills).
Finally, WaniKani typically does a New Year's sale on their lifetime membership. This can save you a fair bit of money if you plan to stick with the app long-term.
Language Learning Apps Are Only the Beginning
If you're learning a new language, the apps on this list are a great place to start.
However, an app can only get you so far. To truly learn a language, you need to spend lots of time practicing and ultimately using it. Fortunately, this process is a lot of fun once you're past the beginner stage.
Happy language learning!
Image Credits: multinational flag