No matter how you look at it, going to college isn't cheap. Of course, college already costs you way less than the average student because you've avoided taking out student loans (or at least paid them off early). Not to mention, you've read our guides to cutting the cost of college and making money in college, and you always stay within your budget.
Still, maybe you're looking for even more ways to save money — ones that don't require you to do anything except be a student. If so, then you've come to the right place.
We've put together the ultimate list of student discounts. We'll cover the digital deals you'll find on all the other college and lifestyle sites, but we won't stop there. We'll also show you the huge number of discounts you can get in person.
Even if you're a coupon-clipping ninja, I guarantee you'll learn something from this post.
So whip out your student ID card, type out your .edu email address, and let's get started!
Digital Subscription Discounts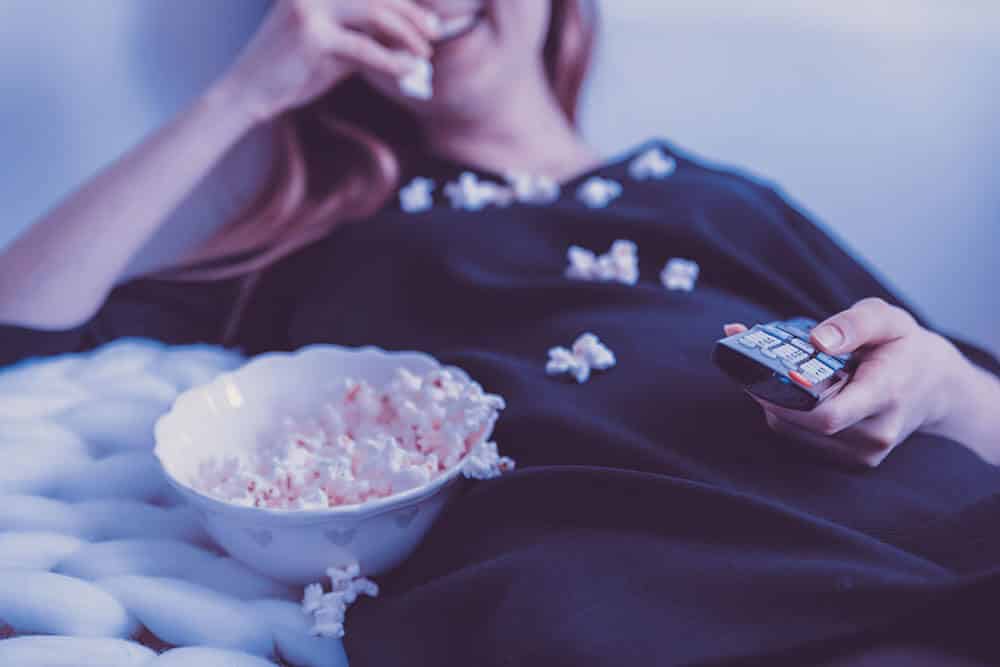 If you're reading this article, that means you probably use the internet. And I'll bet you also use it to access sweet digital services like Spotify, Hulu, or Amazon. If that's the case, then being a student can save you a good chunk of money. Let's take a closer look at some of the digital discounts you can score as a student.
Mom's not going to send you care packages forever, and signing up for your own Amazon account is a big step towards living independently. Amazon Prime can seem really expensive for someone on a college budget.
But with Prime Student, you get the first 6 months free. After that, it's just $6.49/month (or $59/year if you pay annually).
Being a member gets you free two-day shipping on most items, free unlimited photo storage, free streaming of thousands of TV shows and movies, and lots of other cool perks that you can read about in our full review of Prime Student.
If you use all the perks included, then it could be a worthwhile deal for you. That being said, if you're more interested in just streaming music and movies (and don't do much online shopping), then it could be a better deal to go with Spotify + Hulu.
How to get the discount: All you need to do is enter your .edu email address when you sign up.
It can be tough to find time to sit down and read a book when you're a student, especially when you're trying to stay on top of all your reading assignments.
This is where Audible can help. It gives you access to professionally recorded audiobooks on pretty much any subject you can imagine. You can listen to them while you're at the gym, walking to class, or commuting to campus.
As a College Info Geek reader, you can get two Audible books free when you sign up below. After that, the service is $14.99/month. If you're trying to find ways to read more books, then Audible is a good place to start.
If you're looking for books to start with, check out our list of Essential Books for Students.
How to get the discount: Sign up for Audible here.
Back when I was in college (and people had to make do with iPhone 6's and 7's), students could get Spotify Premium at half price.
Now, however, the deal is even sweeter: you can get Spotify Premium, Hulu, and SHOWTIME for just $4.99/month. Granted, the Hulu you get does have "limited" ads. But hey, it still beats watching cable TV.
How to get the discount: Enter your .edu email address when you sign up.
So maybe you don't care about Hulu, and you really need to listen to Taylor Swift and Jay-Z. Totally understandable. If that's the case, you can get Apple music for just $4.99/month (instead of the regular $9.99).
How to get the discount: Sign up for Apple Music and then enter your .edu email address.
Want to learn how to create your own apps or build a site like this one from scratch? Then Treehouse is the place you should go. It offers you a library of courses on any coding topic you can think of, all taught by experts.
Treehouse is$25/month (way cheaper than your tuition to learn skills that are a lot more marketable). But when you sign up through College Info Geek, you'll get 7 days of free, unrestricted access to the full library of Treehouse courses.
How to get the discount: Sign up for Treehouse here.
Treehouse is a great place to learn how to code. But what if you also want to learn cooking, computer animation, or music production? If that sounds like you, you should definitely check out Skillshare. They have over 20,000 courses on pretty much any skill you would want to learn. If you can explain it using a video, Skillshare probably has a course on it.
Normally, Skillshare offers free one-month trials of their premium service. But as a College Info Geek reader, you can get 2 months free when you sign up with the link below. After that, it's $15/month ($8.25/month if you pay annually).
How to get the discount: Sign up for Skillshare here.
Service Discounts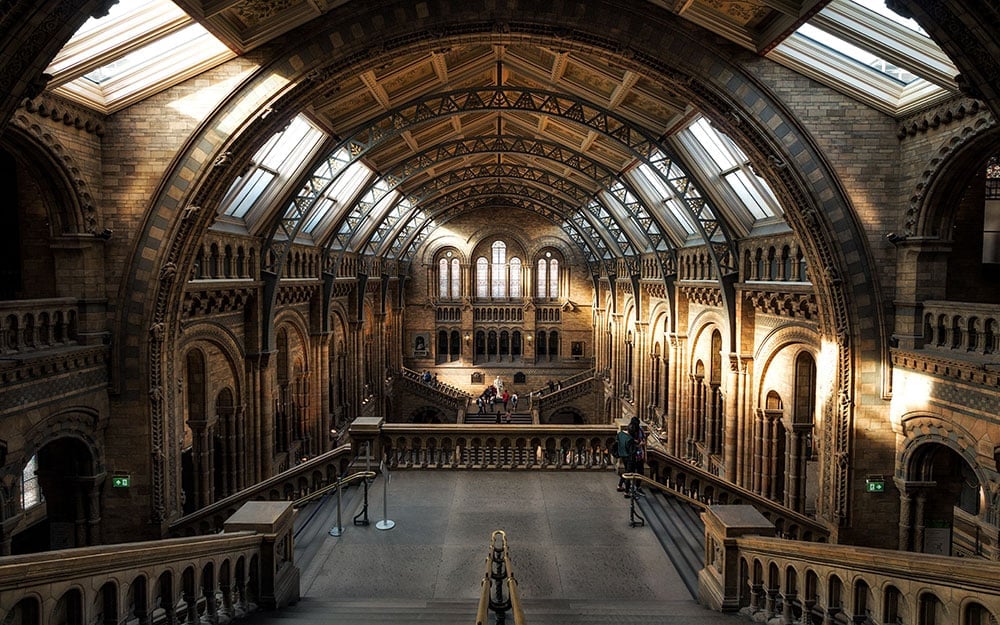 Digital discounts are cool, but some parts of life still happen in the real world (at least until we all upload our consciousnesses to a matrioshka brain). So what kinds of student discounts can you get for in-person services (and services that exist in the real world)? Let's have a look.
7. Amtrak
Okay, I know train travel may be old-fashioned, but it's still a viable way to get around some parts of the U.S. Students can get 15% off of Amtrak rides in certain regions. For example, here's a 15% discount for students in the Midwest.
How to get the discount: Check out this blog post from Amtrak to learn about the different student discounts they offer.
8. Your School Library
Okay, so the library is as much a collection of resources as it is a service, but it can provide you with lots of helpful perks. Sure, there are books and databases to help you write research papers, but did you know that your library likely has access to movies, magazines, online training libraries like Lynda, and even rare historical artifacts?
The cost of these services alone would be thousands of dollars if you bought them individually, but you've already paid for all of them with your tuition. So take advantage of them!
How to get the discount: Just ask a librarian (or visit your school library's website) to find out about all the services and resources available to you at no extra cost.
Bonus Tip: You should also check out your local public library. They love to help students, and you can usually use a campus address to get a library card even if you're from out of state. If nothing else, it's a free place to study when you need a break from your dorm room and the campus library is too crowded.
9. Museums
Most museums offer some kind of student discount (or even free admission to students on certain days). The museum in my home city of Nashville, TN, for example, offers a 25% discount to anyone with a valid college ID. Also, make sure to check out your college's art museum, which is usually free to the public (and not very busy).
How to get the discount: Check the museum's website for details. Usually, all you have to do is show your student ID.
10. Public Transit
In many cities, students can get a discount on public transit services. This won't apply to you if you go to school in the middle of nowhere like I did, but if you're someone like Roxine who goes to an urban campus, it could be worth looking into.
How to get the discount: Check the website of your local public transit provider. You may have to send in a scanned copy of your student ID or otherwise prove that you're a student.
11. Zipcar
If you're under 25, renting a car can be painfully expensive (trust me, I know). Zipcar can be a great alternative, and many universities have partnerships with Zipcar that allow you to use the service.
How to get the discount: Search here to see if your university participates.
12. Movie Theaters
Cinemark and AMC both have student discounts available at participating locations. Many theaters also run special "College ID Nights" once a month or so that get you a discount. And, of course, see if your local indie theater offers discounted student tickets.
How to get the discount: Check the website of your local movie theater (or ask at the box office).
13. Moving Truck Rentals
Penske offers a 10% discount on truck rentals when you show your college ID. Budget also offers a couple discounts: get 20% off local moves and 15% off one-way moves (such as moving to or from college).
How to get the discount: Just show your college ID when you pick up the truck.
14. Car Insurance
Most major auto insurance providers offer a student discount. Note that in many cases these won't be discounts you can claim if you're paying for the insurance yourself. Rather, they're discounts that your parents can get for having a student on their policy.
To qualify for the discount, you generally have to be under a certain age and "get good grades" (a 3.0 GPA or higher in most cases). These discounts aren't available in all areas, so it's best to check with a local insurance agent to find out what discounts you qualify for.
Here are the major insurance providers that offer some kind of student discount, along with the requirements for claiming it:
Even if your auto insurance provider isn't on the above list, talk to your agent to see if they can give you a discount for being a student. It never hurts to ask!
15. Cell Phone Service
Certain cell service providers offer discounts to students. Here are a few we found:
Alternatively, you could just use wifi for most services and get a low-cost provider such as Republic Wireless for when you do need to use data.
Software and App Discounts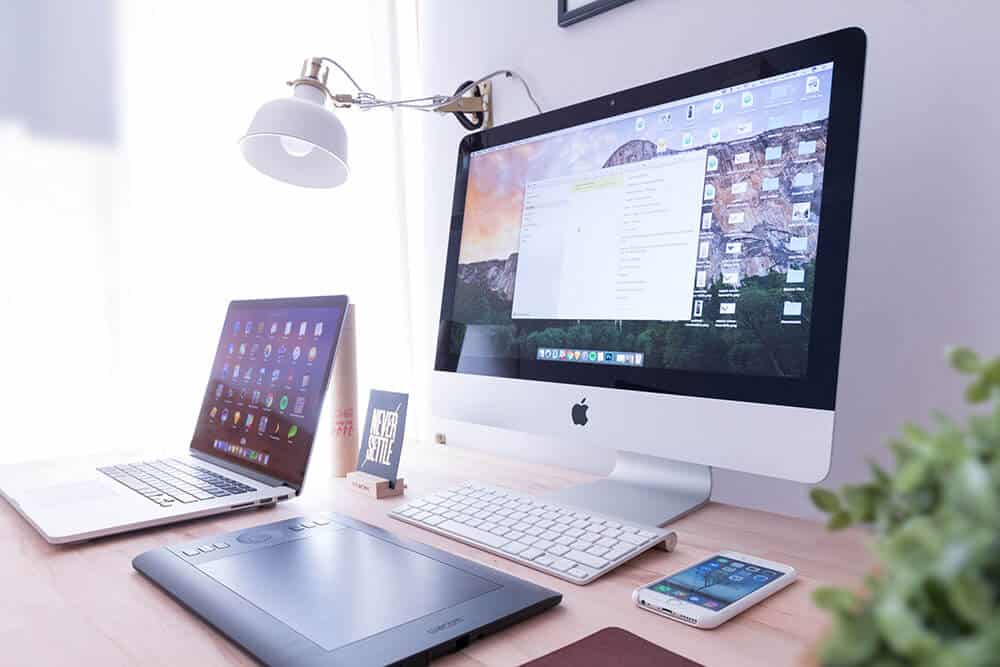 Software can be expensive. Which is a shame, since knowing how to use certain programs really well can land you some solid jobs (when combined with the right soft skills, of course). Luckily, there are a few discounts available to students on some popular software products.
Before I get into the discounts, however, I should note that you can often get access to most software for free through your university. Some programs, like Microsoft Office Suite, are free to any student. More specialized programs may require you to be enrolled in a specific class or major. To find out what you can get access to for being a student, visit your campus IT website or talk to a campus IT employee.
Github is the industry standard platform for hosting and reviewing code, managing software projects, and collaborating on software with other developers.
If you haven't studied coding, then you've probably never heard of it. But if you do know what Github is and either use or plan to use it, you should know about the GitHub Student Developer Pack.
When you sign up for this program, you'll get free access to dozens of software development tools that would normally cost hundreds of dollars, as well as free credits for services like AWS and Digital Ocean.
How to get the discount: Any student over the age of 13 is eligible, regardless of major. All you need to sign up is a valid school-issued email address, valid student identification card, or other official proof of enrollment. Learn more and sign up here.
We already mentioned that you can likely get access to the Microsoft Office Suite for free through your college. But if your school doesn't offer it for some reason, you can still get free access to Office 365 Education if you're a student. This includes Word, Excel, PowerPoint, OneNote, and Microsoft Teams.
How to get the discount: All you have to do is visit this page and enter a valid school email address.
Want to use the same software that Thomas uses to create his videos, that Ashley uses to make all our cool illustrations, or that I use to process all the images for my articles? Then you need Adobe Creative Cloud.
Students can get the full suite of Adobe products such as Illustrator, Photoshop, and After Effects for just $19.99/month. That's a 60% savings over the usual price of $52.99/month.
How to get the discount: Visit this page, click "Buy Now," and then enter your .edu email address when prompted to do so.
Note: If you just want access to Photoshop, you can get the "Photography" plan for just $9.99/month (whether or not you're a student). This gives you access to Photoshop and Lightroom, plus 20GB of cloud storage.
Ableton is one of the premier music production programs on the market. It's what professional producers use to create all kinds of music, and it's normally pretty pricey. However, students can save 40% on Ableton Live 10 Standard or Suite. This discount is available to any full-time student, not just students who are studying music or audio engineering.
How to get the discount: Visit Ableton's site to learn about eligibility requirements.
While there are lots of competitors, Evernote is still one of the best note-taking apps out there. It lets you organize your notes and sync them across all your devices. In fact, Thomas features it as his preferred note-taking tool in his productivity systems course.
Lucky for you, students can get 50% off their first year of Evernote Premium, which lets you attach files and sync across an unlimited number of devices.
How to get the discount: Visit the Evernote Students page and sign up with your .edu email address.
While Evernote is an excellent cross-platform note-taking app, we've recently become fans of Ulysses, an Evernote competitor. It has a cleaner interface than Evernote, and it also lets you write without taking your fingers off the keyboard to change formatting. The downside is that it's currently available only for Mac and iOS. If this changes (and we hope it does!), we'll let you know.
Students can save almost 50% on a subscription to Ulysses, letting you take more notes and spend less money.
How to get the discount: Visit the Ulysses for Students page, download the app to your Apple device, and enter your student ID information.
Shopping Discounts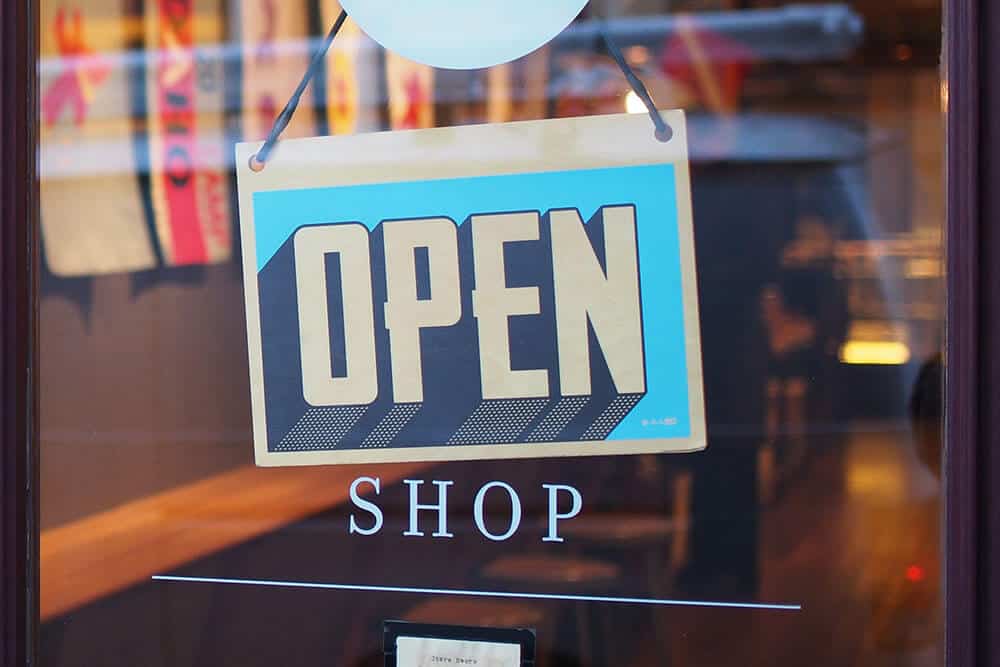 Okay, so most things you'd want to buy are available on Amazon with free two-day shipping. But if you prefer to buy directly from a store, are looking for certain exclusive discounts, or are shopping for something you need to try on first (like clothes) then here are a few places that being a student can save you cash:
Unfortunately, many classes still require textbooks. If you happen to be in one of them, then you should never pay more than the bare minimum for the book. Chegg is our favorite site for getting the best deals on textbooks. The discount amount varies, but you can bet it will be less than the campus bookstore (although it never hurts to compare).
How to get the discount: Just visit this link and start shopping for books.
Bonus Tip: Check out our ultimate guide to finding cheap textbooks for even more ways to save.
If you're buying a new laptop for college, you can get up to 10% off at Lenovo.
How to get the discount: You'll need to enter a valid .edu email address or student ID. Learn more here.
Prefer to get a computer from Dell? You can get $100 back on any purchase over $499 if you're a student.
How to get the discount: You'll need a valid .edu email address. Note that this is more of a rebate than a discount. So you'll get it in the form of a gift card emailed to the .edu address you provide 20 days after your order ships. Learn more here.
Looking to buy a Surface? You can save 10% if you're a student.
How to get the discount: You'll need a Microsoft account to get access to the discount (which is annoying, but you'll need it anyway if you're getting a Surface). Then, you'll need to enter your .edu email address to verify your student status. Learn more here.
There isn't a specific discount here, but Apple offers a variety of discounts to students throughout the year, especially around back to school time.
How to get the discount: Check this page for the current discounts available to students. Or consult someone at a local Apple Store.
In a similar vein to Apple, Best Buy offers different student discounts depending on the year.
Also, you should know that Best Buy will price match sites like Amazon, meaning that you can effectively get free "same-day delivery" on items if you're willing to go to a local Best Buy and pick them up.
How to get the discount: Check this page for the current student discounts. You'll need to sign up for free My Best Buy account and then enroll yourself in the college student discount program using your school email address.
28. Goodwill
Ah, Goodwill. I spent many a Friday afternoon perusing the marvels of the local store in my college town. But more than just being cheap entertainment in a small town, Goodwill can be a great place to find quality clothing and home goods at a cheap price.
What's more, most Goodwill stores offer a student discount. At some stores it's available on certain days, while other places it's available all the time.
How to get the discount: Specific requirements vary by store. But you should always ask, as some stores won't advertise their student discount. All you have to do is show your student ID if they do offer a discount.
Looking to buy your groceries or toilet paper in bulk? You can probably do this just as easily on Amazon, but if you are interested in shopping at Sam's for a bit of a discount, you can get a $15 gift card when you sign up for a membership here.
How to get the discount: You'll need to verify your student status with your .edu email address.
30. Clothing Stores
Okay, so there are too many student discounts available at clothing stores to be worth listing here. Assuming you still buy your clothes in person, the best approach is to go to any store you visit regularly and ask if they offer a student discount.
Some of these discounts are valid both in-store and online, while others are only available in the store. For example, Banana Republic offers 15% off if you show your student ID, but the deal is only valid for purchases made in person.
Furthermore, you can get discounts at lots of popular clothing stores using some of the sites we discuss in the "Special Discount Sites and Programs" section below.
31. Local Businesses
There are too many of these to count, and many will be specific to your college town Coffee shops, bars, restaurants, and even "boring" services like dry cleaning are just a few businesses in my college town that offered student discounts.
Also, even if a business doesn't advertise a discount, it's worth asking. You never know, they might just be feeling generous (especially if it's a mom and pop operation).
Event Discounts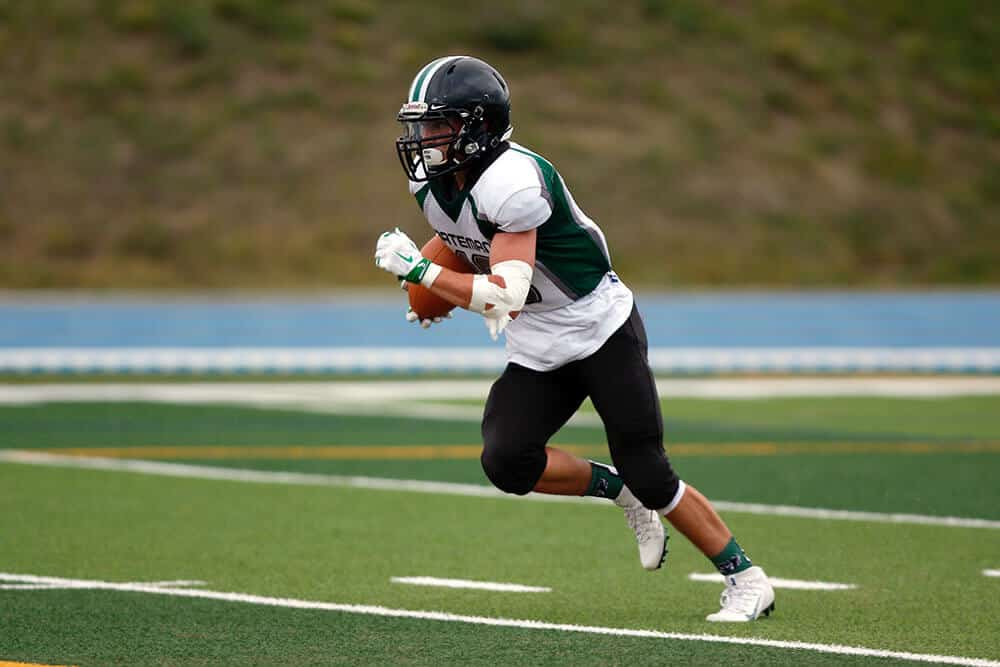 Looking for something to do in your free time besides playing video games or browsing College Info Geek? Then take advantage of the many free (and discounted) events available to you as a student.
32. Concerts, Performances, and Arts Events
Want to take in some culture (or are required to do so for your Western Humanities class?) Then you should know that you can get discounts on classical concerts, jazz shows, ballet, and theater if you're a student.
In some cases, your student status can get you in free. I did this when I was in college: I got to see banjo virtuoso Béla Fleck perform with the Akron Symphony Orchestra. These would have been $25 tickets normally, but I got in for free all because I was a student.
How to get the discount: Just check the website of local arts organizations. Or, ask the arts faculty at your college, as they can sometimes get you exclusive discounts. Usually, all you need is a student ID.
33. Sporting Events
Both the MLB and NHL offer discounted student tickets in some cities. And, of course, your campus sporting events are often free if you're a student (or at least heavily discounted).
How to get the discount: Consult the website or box office of the sports team in question. A student ID is generally what you'll need to prove your student status.
34. Campus Events
Along with the library, campus events are the Holy Grail of student discounts.
Your college brings all sorts of acclaimed lecturers, performers, activists and more to campus. These events are free! Normally they might cost you $20, but as a student, you get in at no cost. Take advantage of these while you can!
How to get the discount: Check your campus events calendar, or just pay attention to posters around campus.
Special Discount Sites and Programs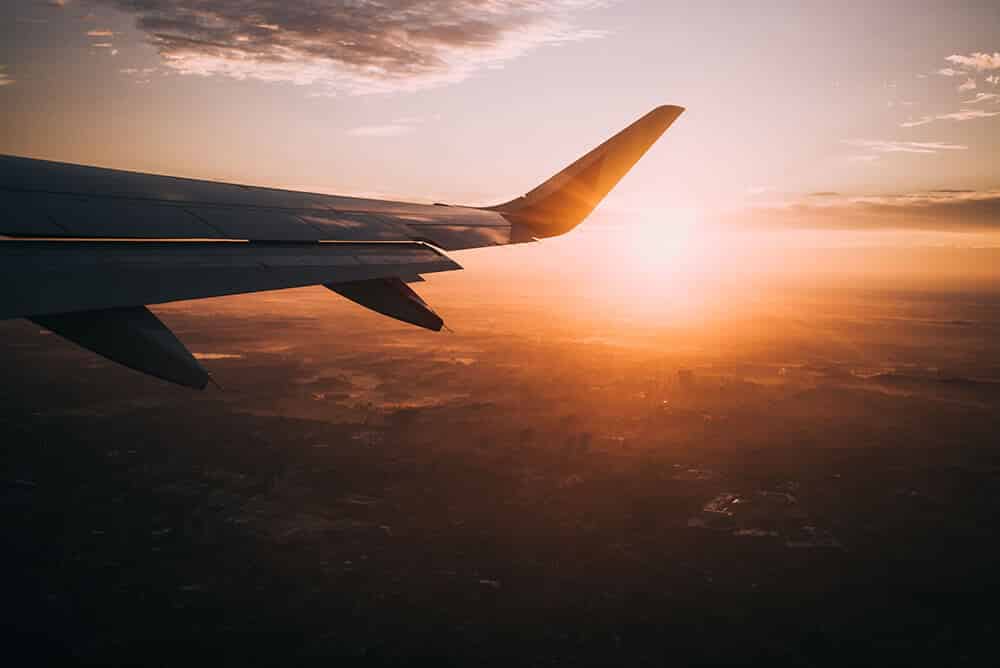 To finish this guide, I want to discuss a few different discount sites and programs that you can sign up for as a student. Most of these are free to join (all you need is a valid .edu email address). One of them has a small yearly membership fee, which could be worth it depending on your lifestyle.
Unidays is a deals site that gives you access to discounts on food, clothing, tech, and more. It's free to join: just use your .edu email address. I wasn't aware of this service when I was in college, but I would definitely have used it if I had known about it. Deals are available on both services and products.
How to get the discount: Sign up here using your .edu email address.
First and foremost, Id.me is a digital identity verification service. They don't just work with students, but they do offer a variety of student deals if you verify your student status through them. They have all kinds of free discounts available on shopping, services, and travel (including an amusingly large number of casino discounts).
How to get the discount: Sign up here with your .edu email address.
StudentRate is the classic student discount site (and the only one I knew about before writing this post). They give you access to all kinds of deals on tech, travel, services, school supplies, and more. It's free to join. Just use your .edu email.
How to get the discount: Sign up here using your .edu email.
The International Student Identity Card is an option worth looking into if you're going to be studying abroad. It offers some exclusive deals to cardholders, which you can see here. Most of the deals relate to travel, so they could be worth it even if you're just taking your own trip. The only downside of the card is that it's not free. It costs $20/year.
I will note that some of the deals they offer are available to anyone with a student ID (and in my experience, no one has ever questioned the validity of my student ID even while traveling). However, if you think you'll use the discounts it offers, it could be worth it.
How to get the discount: Sign up for the card for a fee of $20. You'll also need to verify your identity with a valid driver's license, state issued ID, or valid passport. And you'll need to prove your full-time student status with a copy of your university or student ID, course schedule, or tuition receipt.
39. Sales Tax Holidays
Okay, so this one is a bit weird, but it's worth mentioning. 26 U.S. states offer some sort of "Sales Tax Holiday." On these days, you can purchase certain goods tax-free, up to a certain limit.
In my home state of TN, for example, there's a tax holiday that allows you to buy school supplies (even things like laptops) without any sales tax.
How to get the discount: Consult this list from the Federation of Tax Administrators to see what programs your state has. You don't even have to be a student to take advantage of them.
If you haven't checked out our resources page, you totally should! It's a collection of the best apps, gear, and other tools for students. And in some cases, you can get discounts when you sign up using the links on the page (and help support the site).
How to get the discount: Visit the resources page here.
Start Saving Money Today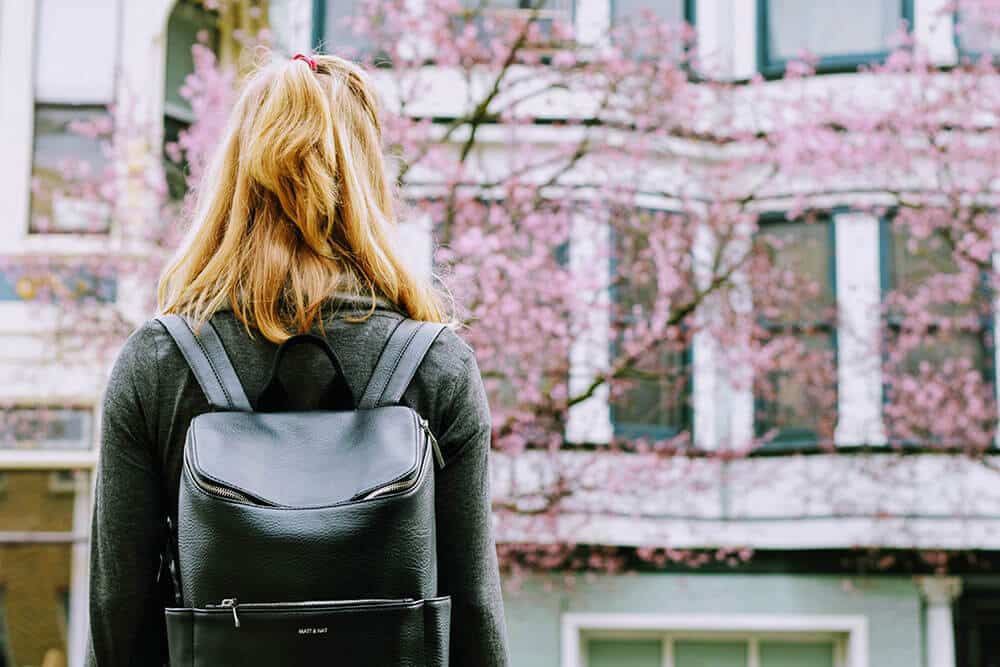 I hope this guide has helped you see just how many chances you have to save money as a student. To be clear, I don't want you to purchase anything that you don't need. The best way to save money is to avoid spending it to begin with. But if you are going to make a purchase, you might as well take advantage of the deals available to you.
Image Credits: featured, woman eating popcorn, museum, Mac with software, open sign, football player, plane wing, woman with backpack