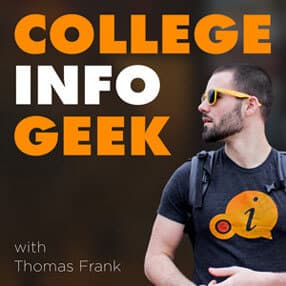 Wondering what it's like to live the life of a person who does… well, whatever it is that I do?
Well, wonder no more, friends. Today, I decided to shake things up a bit by doing an episode that goes through an average "day in the life" for me.
We'll go through my wake-up process and morning routine, how I plan my day out, what I actually do to create everything on this site, and talk a bit about what I do after work.
As a heads up, I decided to do this episode while on a drive in my car – so the audio's a bit different. I think it turned out pretty good for an iPhone recording, though.
I'll be in NYC later this week and most of next week, by the way  – which means that next week's video may also be done iPhone-style 😉
Also, since this episode focuses quite heavily on the planning that goes into my daily schedule, you might be interested in my entire planning process. Here's the video I mentioned that goes over the whole thing!
Things mentioned in this episode:
Want more cool stuff? You can find all sorts of great tools at my Resources page.
If you enjoyed this episode, subscribe to the podcast on iTunes! It's easy, you'll get new episodes automatically, and it also helps the show gain exposure 🙂 You can also leave a review!