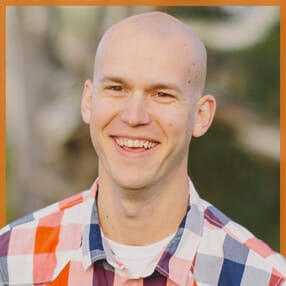 During my sophomore year, I got an offer to work at my school's web development department.
It was a dream come true; I'd been developing websites in my spare time for years, and now I'd have a chance to do it for a steady paycheck in between classes.
The only problem was… I already had a job at the campus tech support center. And that meant I had to quit, which meant writing a letter of resignation, handing it to my supervisor, and explaining why I was leaving. It was pretty nerve-wracking.
Buuuuut I was leaving that job to start another job. I still had a guaranteed income waiting for me – it was just coming from a different source.
What happens when you want to quit, but you don't want to take another job? What happens when you want to work for yourself?
If you're still a student and haven't had much full-time work experience, you may not have this desire yet.
However, I've heard from a lot of recent grads who have put in months or years at full-time gigs and want to jump ship to be their own boss. And, heck, I've heard from students who want to skip the full-time job thing altogether and start their own business right out of college.
So how do you quit something safe and stable – something that produces an income (even if you hate doing it) – to start working for yourself? That's what I hope to answer for you in this episode, and I've brought my friend Caleb Wojcik back on the show to help me do that.
Caleb's been on the show before; in episode 9, he and talked about building a diverse skillset. Back then, Caleb was working for our mutual friend Corbett Barr on a site called ThinkTraffic. As it turns out, Caleb ended up working with Corbett as a result of his desire to leave the corporate job he'd been at since graduating college.
Some time later, ThinkTraffic took on even more team members and evolved into a training library called Fizzle.
A little over a year ago, however, Caleb decided to leave his job at Fizzle to work for himself. He started a company with two main projects:
Caleb Wojcik films – the side of the business that creates short films and videos for clients
DIY Video Guy – a site that teaches people how to improve their video-creation skills through courses, a YouTube channel, and a podcast
Here's the trailer he filmed for Pat Flynn's recently released book Will It Fly?, which is all about validating business ideas (maybe something to read if you're thinking of quitting your job to start a business!)
And here's an example of the tutorial videos he creates on the DIY Video Guy channel:
Through these two main periods of transition – leaving the corporate job to work on ThinkTraffic, and then leaving Fizzle to start working on his own, Caleb learned a lot about what it takes to quit a job and face the uncertain world of working for himself.
In this episode, I pick Caleb's brain on all that he learned – how much you need in savings, how to know if it's time to quit, how to prepare if it isn't time yet, and how to stay productive once your personal and work lives merge.
Things mentioned in this episode:
Want more cool stuff? You can find all sorts of great tools at my Resources page.
If you enjoyed this episode, subscribe to the podcast on iTunes! It's easy, you'll get new episodes automatically, and it also helps the show gain exposure 🙂 You can also leave a review!