When I was a kid, I hated packing my backpack. I'd always leave it until right before it was time to leave for school, which resulted in many a hectic morning. It also resulted in a number of forgotten homework assignments, textbooks, and writing implements.
These days, however, I love figuring out the optimal things to carry around in my backpack. Even though I don't attend classes anymore, I still carry a backpack when I go out to run errands or work at coffee shops.
So in this article, I want to take a look at what should be in your backpack for college. In addition to what you should pack, I'll also take a brief look at some of my favorite backpacks.
Wondering what else you should bring to college? Check out our full college packing list.
Best Backpacks for College
Before I get to the list of things to put in your backpack, I want to briefly address which backpack you should get.
To begin, if you already have a backpack that isn't falling apart and holds the things you want to carry, then there's no need to get a new one. I used the same Jansport bag through all of high school and college, even taking it on two backpacking trips through Europe.
But if your high school backpack is looking a bit ragged, I have a couple of suggestions for a replacement. My first recommendation is the Wenger Synergy. This bag has enough pockets to hold whatever you need to carry, and it can fit laptops up to 16" (40.64 cm).
Learn more about the Wenger Synergy backpack here.
If your budget is a bit higher, then you could also look into the eBags laptop backpack. This is the backpack that Thomas uses, and it offers a number of cool organizational features. These include a special pocket for headphones, as well as compartments that open from the side instead of the top.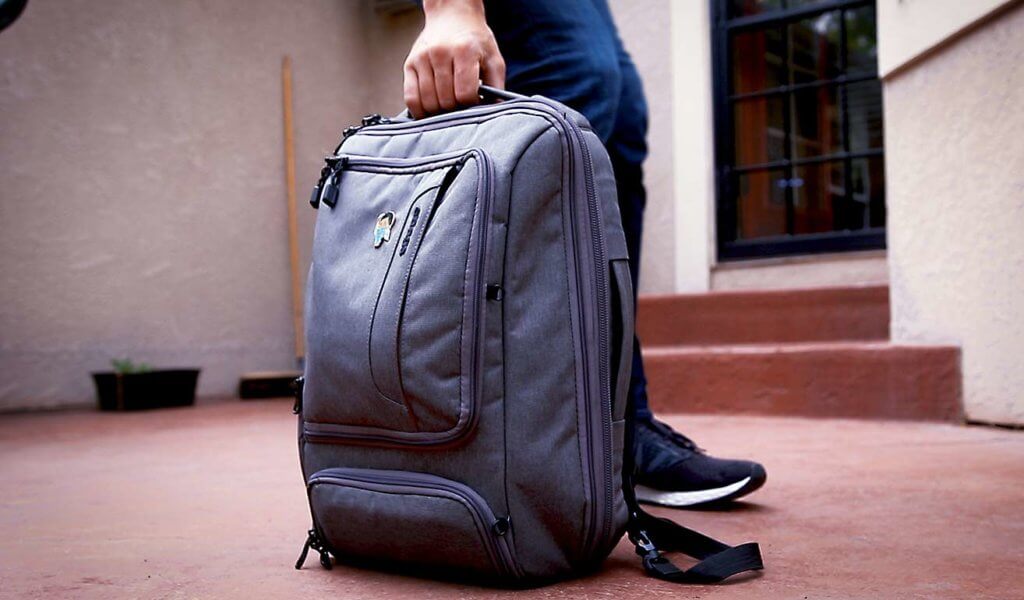 Learn more about the eBags laptop backpack here.
But once you have your backpack, what should you put inside it? Read on to find out.
15 Things Every Student Should Have in Their Backpack
Here's everything you should have in your backpack for a typical day of college. This way, you'll never get to class and think, "Dang it, where's my charger?"
Laptop
I'll start with what is no doubt the most important item. You can use your laptop to take notes, type papers, and do research (plus play the occasional video game or two). Just be sure to check if your professor allows laptops in class; not all do.
If you're looking to buy a new laptop, here are three of our favorites:
Note: While I still prefer to use a regular laptop, you can totally use a tablet if you want.
Pens and Pencils
While a laptop can cover most of your note-taking needs, there are some times when writing by hand is better.
For instance, it's much quicker to take notes in math and science classes with a pencil, as you can quickly transcribe equations and illustrations. Plus, writing by hand may help with information retention.
When it comes to pens and pencils, I have a few suggestions. For pens, I recommend Pilot G2. They're a bit more expensive than your typical ballpoint, but they offer a smooth, fluid writing experience.
As far as pencils, I strongly recommend mechanical. This set from Papermate is a classic, allowing you to write small enough to fit massive math equations onto one sheet of paper. But if you prefer wooden pencils, these AmazonBasics #2 pencils are a great pick.
Notebooks or Binders
The best writing utensils in the world are useless if you don't have something to write on, which is why my next recommendation for your backpack is a set of quality notebooks or binders.
Notebooks are slim and come with all the paper you could need, making them a great choice for basic note-taking. These Five Star notebooks are a classic. But if you're looking for something more high-tech, then check out the RocketBook (a notebook that you can reuse). Here's Thomas' review of the Rocketbook:
Now, while notebooks are convenient, they're also limited. You can't move around pages, and you have minimal space to store handouts and old assignments.
So for a greater level of organization, you can use a binder. This way, you have space for as many papers as you need, plus space to store class materials. The Five Star notebinder is our favorite.
Scientific Calculator
If you're not in math or science courses, you can skip this one. But if you are taking STEM classes, then you'll likely need a scientific calculator.
Your professor will specify which calculator you need (if a specific one is required). But if they don't require a specific one, then you can't go wrong with the TI-84 Plus.
Textbooks
If you have a class that requires you to bring your textbook, be sure to pack the books you need the night before. This way, you don't forget them when it's 7 AM and you haven't had your coffee yet.
For help finding the cheapest textbooks possible, check out this guide.
Laptop Charger
You gotta keep that laptop or tablet charged; otherwise, it's just an expensive brick of plastic, metal, and glass.
If you can afford it, I recommend having a separate charger for carrying around in your backpack, plus an extra one to keep in your dorm. This way, you'll always have a backup if you lose one of the chargers.
Phone Charger
Same as your laptop, never leave the house without a phone charger. I usually keep a couple in my backpack so that I have an extra if one of my friends forgets theirs. For extra versatility, get one of these universal charging cables.
Headphones or Earbuds
Music was crucial to my study process during college, and I also needed a way to watch Netflix and YouTube without bugging my roommate. Enter headphones.
If you've never used over-the-ear headphones, then you're missing out. They offer an audio experience that's far superior to earbuds.
For a basic pair of over-the-ear headphones that sound great, get the Audio-Technica ATH-M20x. If you have some extra cash and want to eliminate all distractions, try these wireless, noise-canceling headphones.
While headphones tend to sound better, earbuds still have their place. They're easy to throw in your pocket, and they're better for using while you're at the gym or on a bike ride. I recommend either the 1MORE Triple Driver earbuds or AirPods (if you have an iPhone).
Tissues
It seems like a minor thing to carry, but I can't count the number of times I've been out somewhere and wished I had a tissue.
Besides blowing your nose, you can use tissues to pick up gross things, clean up small messes, and use as a napkin in a pinch. Here's an affordable, portable option.
Chapstick
Having attended college in Northeast Ohio and now living in Denver, I never leave the house without a tube of chapstick.
It's a very personal choice, but I highly recommend Burt's Bees if you're looking for a pleasant, inoffensive flavor of lip balm.
First Aid Kit
One day, while I was riding my bike across town, I came across another cyclist who had taken a pretty nasty fall and scraped himself up. He was able to ride again, but he was still bleeding. Luckily, I happened to have a first aid kit in my bike's saddle bag, and I gave him several band-aids and some anti-bacterial wipes.
That experience solidified my opinion: Carry a small first aid kit in your bag. It doesn't take up much space, and you never know who might need it.
Mints or Gum
I like to carry either mints or gum to keep my breath fresh and teeth clean after meals while I'm out. Certainly not an essential item, but it doesn't take up much space and can be a lifesaver after that salad with feta and eggs.
This is my favorite gum, though your preferences will likely differ.
Pocket Notebook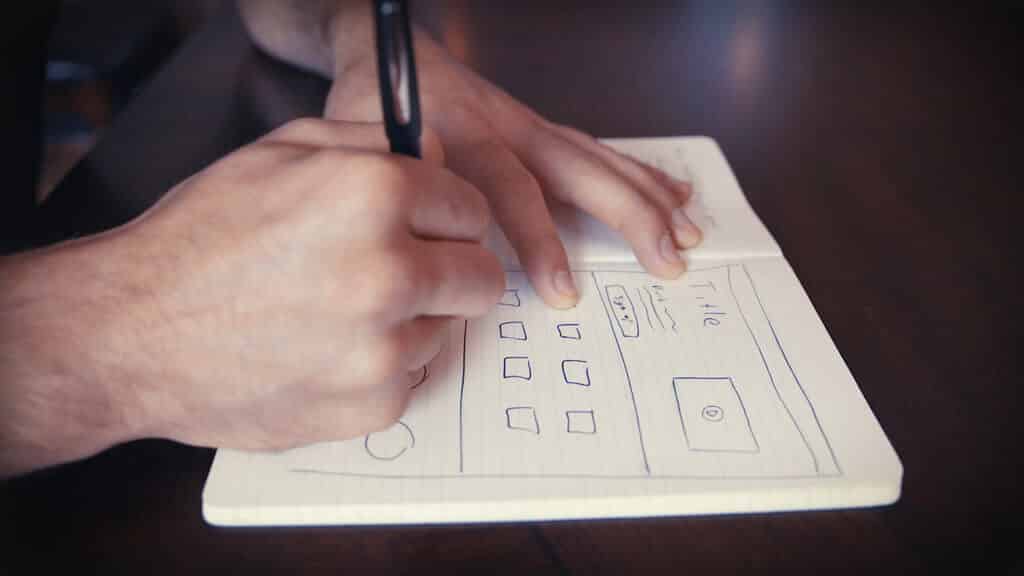 While I always carried notebooks for my classes, I also liked to carry a smaller notebook for jotting down ideas or just doodling while I was waiting for class to start. Now that I'm out of college, I continue to carry a pocket notebook for similar purposes.
My number one recommendation is this Moleskine, which is small enough to fit in a jacket pocket, purse, or backpack front pocket.
Reusable Water Bottle
I could have put some statistic here about how most people don't drink enough water, but I think you know that by now. In order to stay hydrated throughout the day, I recommend carrying a reusable water bottle. Your backpack likely has a handy pocket for it, so you might as well use it.
Some people prefer plastic water bottles, while others like metal or even glass. So here are my 3 favorite bottles in each category:
Healthy Snacks
I tended to get hungry throughout the day when I was in college, and I didn't always have time to run to the cafeteria. To counter this, I carried a variety of snacks in my backpack.
For optimum portable snacks, I recommend choosing items that are both durable and nutritious. Nuts of all kinds are great for this, as well as granola (just try to get one without too much added sugar).
Bananas and apples will also work, though be careful to keep them away from the bottom of your bag. I can say from experience that getting banana goop off your literary anthology is not a fun time.
For more healthy eating tips, check out this guide.
Book or E-reader
This last recommendation is certainly optional, but it will improve your life immensely. With the rise of smartphones, it's now possible to fill every moment of downtime throughout the day with mindless scrolling.
Besides doing little to enrich your mind, spending lots of time on your phone may also increase your stress levels and will certainly fragment your attention.
To give yourself a more productive thing to do during free moments, carry a book or an e-reader with you (preferably an e-reader without a web browser, such as the Kindle Paperwhite).
If you're looking for some books to start with, check out our list of the best books for students.
What You Carry in Your Backpack Is a Personal Choice
I hope this list has helped you decide what to carry in your backpack for college. Maybe you even found a few suggestions you hadn't considered before.
Ultimately, however, what you put in your backpack is up to you. The key is to put some thought into the items instead of just throwing a bunch of junk into your bag and hoping for the best.
Image Credits: woman walking with backpack