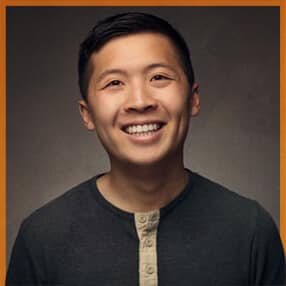 Today's episode is all about strategies you can use to land an awesome internship (or full-time job).
Joining me on today's episode is my friend Tam Pham, who is more than qualified to talk about internships – having landed six of them during his time as a college student.
Tam's been on my radar since at least early 2015, when he joined my newsletter and became one of the people who would regularly respond to my weekly emails with his thoughts and feedback.
A little while after that, he invited me to be a guest on his podcast, where we talked about habit-building and had a great conversation. And since then, it's become clear to me that Tam is easily one of the most skilled/dedicated networkers I know.
He consistently shares other people's work through his social media accounts, and he's also great at connecting people – in fact, I've met a few people personally through Tam's email introductions (including Heath Padgett, the guy who paid off his student debt by living in an RV).
Tam's dedication to relationship-building has paid off in spades; he recently landed a position at Mixergy – an awesome company that I've been following since I was in college – and his writing has been featured on sites like Fortune and The Hustle.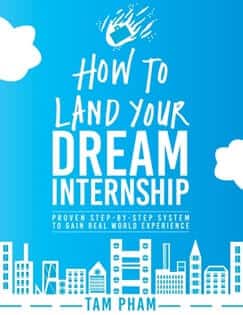 Additionally, Tam is now an author; he recently released a book called How to Land Your Dream Internship. As I read it, I realized that Tam's skills don't stop at networking – his book is an excellent overview of everything you should do to get noticed by recruiters and, ultimately, hired.
Today, Tam and I will discuss a few of the topics he covers in his book, and we'll also dig into his personal story to unearth what worked for him during his time hunting for internships. Enjoy!
Things mentioned in this episode:
Want more cool stuff? You can find all sorts of great tools at my Resources page.
If you enjoyed this episode, subscribe to the podcast on iTunes! It's easy, you'll get new episodes automatically, and it also helps the show gain exposure 🙂 You can also leave a review!
Here's an image for sharing this episode on social media: