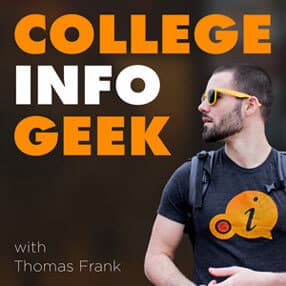 Questions have piled up in my inbox and now I'm answering some of them.
One of the more interesting questions I received recently was, "Can you explain the process you go through to create podcast episodes (including getting guests?)"
I think the process of creating the episodes themselves is pretty interesting, but even more interesting is the process of emailing well-known people and booking them to come on the show. So I'll dive into both of those things in this episode.
We'll also tackle how to study physics and statistics, methods of relaxing between study sessions, how to structure your time during a gap year, how to keep your notes organized, and more.
Enjoy!
Things mentioned in this episode:
Want more cool stuff? You can find all sorts of great tools at my Resources page.
If you enjoyed this episode, subscribe to the podcast on iTunes! It's easy, you'll get new episodes automatically, and it also helps the show gain exposure 🙂 You can also leave a review!