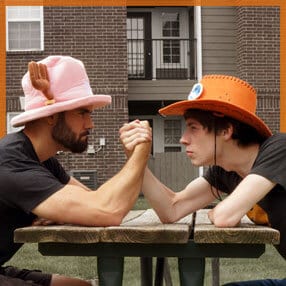 If you've felt an odd tingling sensation in the back of your head recently, it's because we've been stealing reader questions straight from the source. Don't worry, I promise we didn't take anything else.
In this episode, we're going to be talking a lot about reading and motivation, and a bit about research strategies. Specifically, we'll be answering:
How can I carry over motivation from the evening into the next day?
How can I find the right time and place to read more?
Which resources can I trust on the internet?
How can I bounce back after losing focus?
If you're still aching to have your questions answered and the mysterious brain tingle hasn't come to you yet, you can help speed up the process by posting in the College Info Geek Community on Reddit!
Things mentioned in this episode:
Want more cool stuff? You can find all sorts of great tools at my Resources page.
If you enjoyed this episode, subscribe to the podcast on iTunes! It's easy, you'll get new episodes automatically, and it also helps the show gain exposure 🙂 You can also leave a review!
Here's an image for sharing this episode on social media: