Want to learn how to study more effectively, land your dream job, or pay off your student loans faster? I'm Thomas (the bearded dude to the right), and I built College Info Geek to help you achieve all three.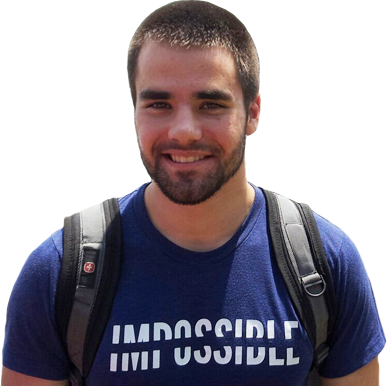 // Latest Article
Let me know if this sounds familiar…
You're a few weeks into your shiny new semester and the buzz and excitement of starting fresh is starting to ebb away. The initial days of chillin' out, going to class, learning for the sake of learning, and then hanging out with friends afterwards is over, and the workload is starting to pile up…
Maybe you've had a few homework sets, quizzes, and late nights trying to get project assignments done. It's starting to feel like work. All in all though, nothing too horrible. Not as fun as before, but still manageable.
And then you get to class and hear it…
Innocently enough, at the end of lecture as you're packing up…
"Okay so quick reminder for you guys, problem set due next class, and the first midterm will be in 2 weeks."
Your heart drops.
Here come the butterflies…
Featured on: