Want to learn how to study more effectively, land your dream job, or pay off your student loans faster? I'm Thomas (the bearded dude to the right), and I built College Info Geek to help you achieve all three.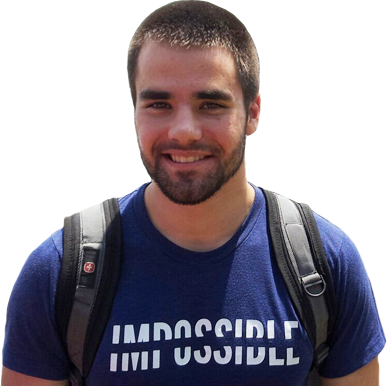 // Latest Article
Ever get the feeling that you're just going through the motions of life without really living?
I know I have. A couple months ago, I reached a point where I felt that while I was having success in my academic pursuits and online business endeavors, I still felt…empty.
"Why does any of this even matter?" I wondered. "Why am I struggling toward these temporary goals that I probably won't even remember five, ten, fifteen years from now?"
By conventional measures, I was successful, but it didn't mean anything to me.
Deep stuff, right? Probably not the kind of thing you worry about every day (calculus homework and the cliffhanger ending of Rick and Morty Season 2 fit better in that category), but if you haven't had to think about these things yet, it's just a matter of time.
Featured on: