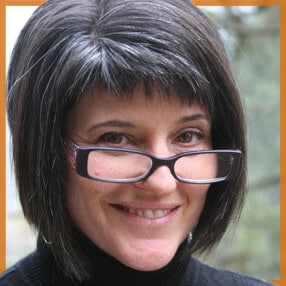 What does it take to become a tenured professor?
Actually, scratch that for a second… what does it take just to get into grad school?
As someone who has only scaled the towers of formal education far enough to gracefully descend with a bachelor's degree as my parachute, these aren't questions I cover very often on College Info Geek. The higher reaches are something I knew nothing about – until I talked with Karen Kelsky.
Karen spent 15 years as a tenured professor and department head in cultural anthropology. She earned her Ph.D. in the subject from the University of Hawai'i (and she focused on Japan, which is super cool).
Today, Karen helps advise Ph.D. students on how to find tenured positions as professors – something she discovered is not an easy or straightforward process.
With all the experience under her belt from both working as a professor and helping others do the same, Karen has also compiled much of her knowledge in a new book called The Professor is In: The Essential Guide to Turning Your Ph.D Into a Job.
I discovered Karen through this book, and after becoming acquainted with her work, I realized that a lot of her advice doesn't just apply to the Ph.D. level. To get even there, students have to first get into grad school – something she also knows a lot about.
In this conversation, Karen and I talk about both of these stages – getting into a great graduate program (and getting it funded), and finding a job as a professor. While I'm sure more of you are interested in the former, the latter is fascinating as well – no matter what kind of job you're hoping to find after graduation. Enjoy!
Things mentioned in this episode:
Want more cool stuff? You can find all sorts of great tools at my Resources page.
If you enjoyed this episode, subscribe to the podcast on iTunes! It's easy, you'll get new episodes automatically, and it also helps the show gain exposure 🙂 You can also leave a review!