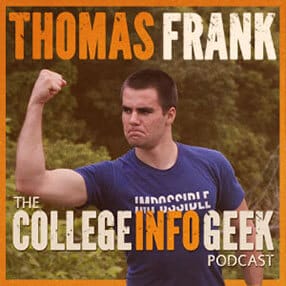 On August 3rd, 2012, Wired Magazine writer Mat Honan had his entire online identity destroyed by hackers. They accessed his Amazon account, then used that to hack his Apple account and completely erase his iPhone, iPad, and Macbook.
From there, the hackers broke into his Google account and changed the password, locking him out. Finally, the got into his Twitter account and started posting from it.
That was the end goal – his Twitter account. The hackers simply wanted to mess with his desirable, 3-letter Twitter name (@mat) – and to do so, they decided to trash his entire online life in less than an hour.
The sad part is this – a lot of this could have been prevented had Mat been a little more prudent with his online security. Mat says as much in his blog post about the hack – yes, part of the blame lies with lax security policies at Apple and Amazon, but much of what happened could have been prevented by Mat himself.
That's why today's podcast episode is all about online security. It may not be the most fun topic, but it's incredibly important to learn how to protect yourself online. No system is perfectly safe, but there is a lot you can do to make mitigate your risk – and sadly, most students aren't doing any of it.
Don't be like those dumb students, and don't expose yourself to the risk of an attack like Mat's. This podcast episode is only 30 minutes long, and in that half hour time span, you'll learn how to utilize good passwords, techniques like tw0-factor authentication and encryption, and more. Doing this will make sure you're a lot better protected.
Items mentioned in this podcast:
Things you should do right after listening:
Go to your most important online accounts – Amazon, Facebook, Gmail, online banking – and make change your password.

Sign up for LastPass (or your manager of choice) and start getting your accounts into it
Enable two-factor authentication
If you haven't yet, subscribe to the CIG podcast in iTunes – if you like the podcast so far, please leave a review on iTunes!
Thanks for listening!
If you have a friend who could benefit from this podcast, you should share it with them as well!
————————-
P.S. – I've updated my personal website building guide's list of recommend plugins to include a couple security plugins. If you already have your own website and aren't using them, check out the guide (they're in step 3) and install them!