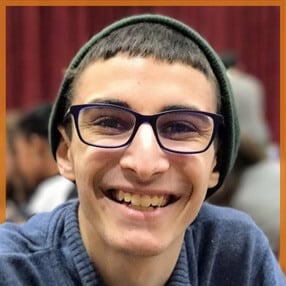 Who says you need to wait for college to build professional-level skills? Mayer Adelberg, creator of the web series Synesthesia, certainly doesn't.
Making solo YouTube videos is already hard enough, but Mayer found the creative fuel to successfully Kickstart his passion project complete with actual film crews and casting, all while still in high school.

If you're interested in filmmaking yourself, or you just want to know how to find the drive to chase your goals sooner than that elusive someday, give today's episode a listen.
And if you want to see Mayer's work in action, check out the first episode of Synesthesia below.
Things mentioned in this episode:
Want more cool stuff? You can find all sorts of great tools at my Resources page.
If you enjoyed this episode, subscribe to the podcast on iTunes! It's easy, you'll get new episodes automatically, and it also helps the show gain exposure 🙂 You can also leave a review!
Here's an image for sharing this episode on social media: