Credit cards are tricky.
If you aren't careful, they can land you in mountains of debt. But if you can learn to use them responsibly, they offer benefits you can't get spending cash. Chief among these benefits is the ability to earn credit card rewards.
Credit card rewards (such as points, miles, or cash back) can be confusing. To demystify them, we've created this guide. Below, we'll discuss what credit card rewards are, how they can benefit you, and how to earn them responsibly.
This article assumes you understand how credit cards work. If you need a refresher, check out this introductory guide.
What Are Credit Card Rewards? (The 2 Main Types)
Credit card issuers want you to spend as much money as possible on their cards. To incentivize spending, many cards offer some kind of rewards program. Every time you spend on the card, you earn rewards that you can later redeem for cash or other perks.
Credit card rewards fall into two main categories: cash back and travel. Let's look at each type in more detail.
Cash Back Rewards
Cash back cards are pretty simple. For every dollar you spend on a cash back card, you get a certain percentage back. So if a card offers 1% cash back, that means you would get $0.10 back on a $10 purchase.
In practice, it's usually a little more complicated. For instance, a card might offer 4% back on grocery purchases, 2% back on gas, and 1% on all other purchases.
Most store credit cards fit into the cash back rewards category. Target's RedCard, for example, gives you 5% cash back on all Target purchases.
Travel Rewards
Travel rewards are the other main type of credit card rewards. As with cash back rewards, travel rewards exist to incentivize you to spend money on the card. But instead of getting a certain percentage of cash back, you earn travel "miles" or "points" that you can redeem for travel rewards.
Typically, you earn one point for every dollar you spend. But many travel rewards cards offer extra points for spending on certain categories. The Chase Sapphire Preferred, for example, gives you triple points on dining out and double points on all travel purchases.
Airline mile cards are probably the most familiar type of travel reward credit card. For every dollar you spend on the card, you earn miles that you can redeem for flights or flight-related purchases. Many airline cards also offer other perks such as free checked baggage, priority boarding, or discounts on in-flight purchases.
Beyond airline cards, there are also travel credit cards for hotels (such as the Marriott Bonvoy line of cards). In exchange for your spending, these cards earn points that you can redeem for hotel stays and other hotel-related perks.
Finally, there are more general travel credit cards. These cards aren't tied to a specific airline or hotel chain. Instead, they offer points you can redeem with a variety of travel partners.
Examples include the Chase Sapphire Preferred, which we already mentioned, as well as the Amex Platinum and the Capital One Venture.
Why Should You Get a Rewards Credit Card?
If you're a financially responsible person with good credit, then it makes sense to get some kind of rewards credit card. You're already spending money, so you might as well get rewarded for it.
With a cash back card, you can take the money you earn and invest it. Or, of course, you could just cash out the money and use it to buy something fun.
And if you're an avid traveler, then some kind of travel rewards credit card is a no-brainer. You could pick one tailored to your airline/hotel chain of choice, or you could opt for a more general travel rewards card to help cover your next adventure.
As long as you know you won't spend extra just to get the rewards, why not get rewarded for money you already spend?
How to Use a Rewards Credit Card Responsibly
While rewards credit cards can benefit you if you use them wisely, you must recognize that you're always playing a dangerous game. Be sure you know how to play the game, or else it will likely play you.
Credit card rewards, after all, are designed to get you to spend money. The card issuer hopes you'll spend so much in pursuit of the card's rewards that you'll end up with more debt than you can repay. And from there, the card company will make ludicrous profits off the interest they charge you.
Here are some tips to make sure you don't fall into the overspending trap:
Know Your Current Spending
To work in your favor, a rewards credit card must not get you to spend more than you would anyway.
Therefore, I recommend tracking how much you spend (and on what) before you sign up for a rewards credit card. Then, you can compare your spending on the card to your previous spending.
If you find that the card is making you spend more than before, get out! And, of course, if you know you're the sort of person who will fall prey to this temptation, don't get the card in the first place.
Need help tracking your spending? We recommend You Need a Budget:
You Need a Budget
Making a detailed budget can be transformative. If you want to budget for every expense before it comes up, then You Need a Budget (YNAB) is the best app out there. Along with sophisticated tools for budgeting, it also teaches you how to better manage your money. Click the button below to try YNAB free for 34 days.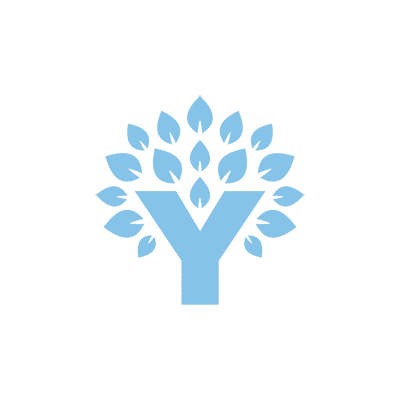 We earn a commission if you click this link and make a purchase at no additional cost to you.
Be Careful with Introductory Offers
Many rewards credit cards offer an introductory offer to convince you to apply. The Chase Sapphire Preferred, for instance, gives new cardmembers 60,000 bonus points for spending $4,000 on purchases within the first 3 months of opening an account.
60,000 points is a healthy amount. But this offer doesn't make any sense unless you would already spend $4,000 over a normal 3-month period. Otherwise, you'll probably end up overspending and then paying interest, negating any rewards you would've earned.
There is one exception, of course: if you were already planning to make a large purchase and have the cash saved up.
For instance, let's say you've saved $1,000 for a new mattress. And you know that $1,000 happens to be the minimum spend required to earn bonus points on a travel card you've been eyeing.
In this case, it makes sense to apply for the card, spend the money, and collect the bonus. You already had the money saved and planned to spend it, so you might as well get rewarded for it.
Consider the Annual Fee
Many rewards credit cards charge an annual fee. Before applying for such a card, you should calculate if the rewards are worth the fee.
For instance, let's say you're considering the Capital One Savor Rewards credit card. The card offers unlimited 4% cash back on dining, entertainment, and "popular streaming services".
That sounds like a great deal, but the Capital One Savor also charges a $95 annual fee. Is it worth it?
For the $95 annual fee to make sense, you'd need to earn at least $95 in cash back over the year.
That means you'd need to spend $2,375 on dining, entertainment, and streaming before you'd break even on the annual fee ($95 / 4% = $2,375). That works out to an average of $197.92 per month.
And of course, that's just to break even. For the card to truly be worth the fee, you'd need to spend more than $197.92 per month on the relevant categories. Depending on your circumstances, that might be either routine or ridiculous.
This is the sort of math you must do before signing up for a card with an annual fee. You don't want to pay an annual fee (and lose money overall) just for the illusion of earning rewards.
Note: Some credit cards will waive the annual fee for the first year. If you find a rewards card that offers a generous sign-up bonus and no annual fee for the first year, it could be an opportunity. All you have to do is remember to downgrade the card to a no-fee equivalent before that first year is up.
Take It Slow
Learning about credit card rewards for the first time can be intoxicating. I encourage you to keep a clear head and take it slow.
You may read certain travel hacking sites, for instance, that tell you to apply for several cards at once. But if you're a beginner, start with something simpler.
Pick one card, master the ins and outs of its rewards, and then decide your next move. If you apply for a bunch of cards at once, it's easy to get carried away and end up in piles of debt.
What's the Best Rewards Credit Card?
Everyone wants to know which rewards credit card they should get. But the truth is that there isn't a "best" rewards credit card. Which card is best for you depends on your lifestyle, income, and goals.
In general, we advise you to choose a credit card whose rewards align with where you already spend the most money.
If you do lots of cooking, for example, then a card that offers cash back on groceries makes sense. Whereas if you travel a lot, a card that offers rewards on flight purchases is probably a better fit for you.
Beyond that, you should consider whether the card makes sense for your financial and life circumstances.
If you're in college, for instance, then you probably don't spend a lot of money or have a high income. So a card that offers a large bonus for a minimum spend of $3,000 in 3 months isn't even an option.
But if you're out of college, earning a good salary, and living in a city with a higher cost of living, then spending $3,000 in 3 months might be quite routine and easy.
Credit Card Rewards FAQ
To conclude this article, let's address some common questions about credit card rewards:
What is a credit card point worth?
The value of a credit card point (or mile) depends on the program.
Different programs let you redeem your points for different rewards, after all. And even within the same program, sometimes points are worth more depending on how you choose to redeem them.
If you want to know the actual dollar value of a credit card point, check out this detailed comparison of different rewards programs.
Do credit card points expire?
Typically, no, as long as your associated credit card account remains active. However, many airline miles and hotel points do expire.
What credit score do I need to get approved for a rewards card?
As with all credit applications, a higher score is better. But in practice, it depends on the card and other circumstances.
The better the perks a card offers, the higher your credit score likely needs to be. However, note that card issuers also consider other factors such as your income and credit history.
If you're curious about a specific card, a quick internet search will reveal the general credit score range you need.
What is travel hacking?
In the context of credit card rewards and points, travel hacking means taking advantage of introductory credit card offers to get large numbers of points/miles.
You then use these rewards to pay little to nothing for airfare, hotel stays, or other travel expenses.
Should I cancel a credit card after I've gotten the introductory rewards?
Generally, it's not a good idea to close a credit card account. Doing so will reduce the total amount of credit available to you, which can lower your credit score.
If a card doesn't charge an annual fee, there's really no cost to you to keep it open. Just be sure you have alerts set up for fraudulent or unusual activity.
However, let's say that the card waived the annual fee for the first year. You signed up, got the introductory bonus, and now you have no further use for the card. Instead of closing the account, call the card company and ask if you can downgrade the card to a no-fee version.
You'll probably have to go back and forth a bit before they agree. But ultimately, the card issuer will go to great lengths to keep you as a customer, even if that means losing out on an annual fee.
Start Taking Advantage of Credit Card Rewards
You should now have a solid grasp of how credit card rewards and points work.
If you decide to get a rewards card, remember these essential points:
Always do your research
Make sure the annual fee is worth it (do the math)
Never overspend
Pick a card that aligns with your goals and lifestyle
Take it slow, and don't get in over your head
Image Credits: swiping credit card