A week ago, Sean Quinn wrote a cool post over at HackCollege on how to dress in order to not look like a silly freshman. Some things he said to avoid were the double school logo faux pas, socks and sandals, cargo pants, and lanyards. Of course, simply avoiding bad fashion trends will only make you look like everyone else. What if you want to turn heads? (and not in the I-Haven't-Showered-In-Six-Weeks kind of way)
Fortunately, you're reading College Info Geek, and we've got some resources for you. You may not think a site that publishes tutorials on dual-booting computers and Pokemon albums would be able to write about style, but do not be deceived; unbeknownst to those of you who do not see me on a daily basis, I am in fact a fashion savant. My impeccable taste and uncanny ability to create innovative new fashion trends have caused, nay – inspired – passing students to make such remarks as:
"What the HELL is he thinking?"
"I can't tell if that's indecent exposure or if I'm high on crack."
"My mom would tap that."
Indeed, I was creating new and awe-inspiring trends even at an early age…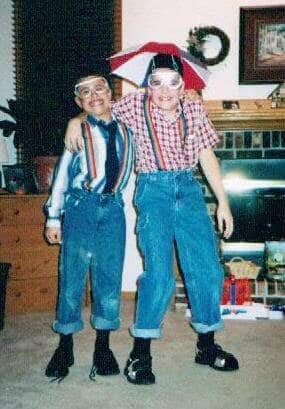 So put all doubts aside, sit up, and learn some fashion. Here are four resources that can help you become the star of the runway that is 8:00 a.m. physics class.
DesignByHumans
DesignByHumans is basically an ongoing t-shirt contest. Almost every day, the site picks a winner from all the designs that are submitted and prints it. Since this site crowdsources design, the shirts are usually much better looking than what you'll find at target. They certainly beat having "HOLLISTER" plastered across your chest and becoming an insta-tool.
Since the site prints a shirt a day, quantities are limited. What I've discovered is that my size – medium – happens to be the size most people wear. This means that mediums run out quickly. If you go there now, you'll find that your size is sold out on most of the best designs. Therefore, this is a good site to check daily or once a week so you can snap up the stuff you like before it's gone.
Threadless
Threadless is a site much like DesignByHumans in that it's an ongoing t-shirt contest that crowdsources design. However, Threadless doesn't make a new shirts daily; instead, they release a bunch each week on one day.
Besides T-shirts, Threadless also sells hoodies, wall art, and other stuff.
YesStyle
YesStyle is a bit of a different animal; they sell almost everything, but it's all Asian fashion. A lot of the stuff on this site is cool, but there are a couple things to keep in mind if you're considering buying something. One, the items here can be expensive – look for deals. Two, us Americans are typically bigger than the people over there. I'm not trying to be stereotypical – that's pretty much just how it is. Sizes on YesStyle can run small, so look at the measurements.
Tattly
Ok, ok, this one doesn't really fit with the others – but it's cool. Tattly is a new startup that sells temporary tattoos. Pretty simple, right? The tattoos are actually pretty cool, and you get  a set of two for $5. I got this one:
So now that you've got some fantabulous resources, go create a style of your own!
BONUS RESOURCE
After I posted a link to this article on Facebook this morning, I was gently reminded of one other fashion resource that I can't believe I forgot: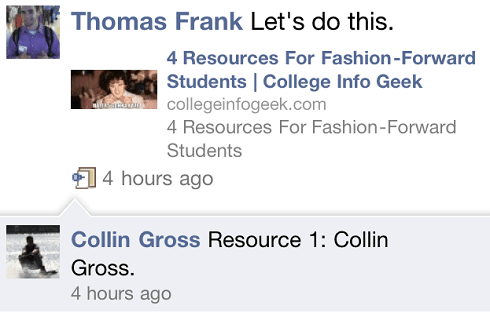 Ah yes, how could I forget. I must rectify my grievous error. Alright – I hereby irrevocably declare ISU computer engineering junior Collin Gross to be an expert on all things fashion due to his extensive experience working retail at Old Navy.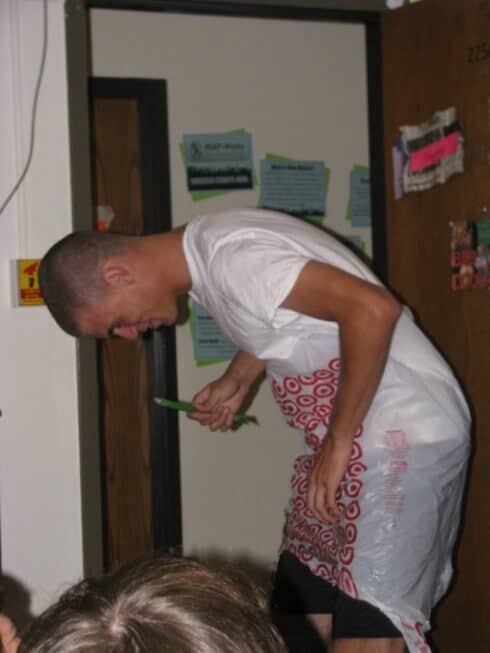 Collin would like nothing more than to help his fellow students with all their fashion inquiries, and would invite you to direct yours to him via his Twitter account.