Want to learn how to study more effectively, land your dream job, or pay off your student loans faster? I'm Thomas (the bearded dude to the right), and I built College Info Geek to help you achieve all three.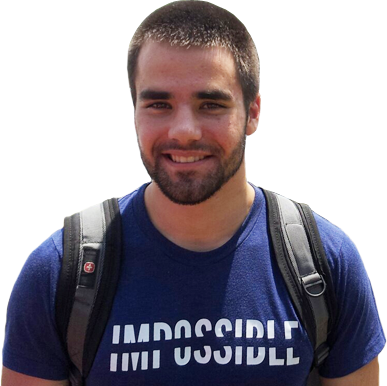 // Latest Article
I've had a few requests to do a video that goes through the gear I pack in my bag, so here it is!
As an independent author, speaker, and video producer, the gear in my bag represents the work that I regularly do. My backpack accompanies me most often to coffee shops or to Gravitate, an awesome co-working spot in Des Moines.
I also take it with me when I travel to conferences and speaking engagements, as well as to the odd shooting location when I want to include some cool b-roll in a video.
Those of you with keen eyes will notice that the word "class" is not among those locations. While I do still take classes on Coursera and do plenty of self-directed learning, it's true that I'm no longer carting textbooks to classrooms on a campus anymore.
For that reason, I've also included an extra section to this video that covers things I used to pack in my bag, back when I was a student at Iowa State.
Featured on: