Want to learn how to study more effectively, land your dream job, or pay off your student loans faster? I'm Thomas (the bearded dude to the right), and I built College Info Geek to help you achieve all three.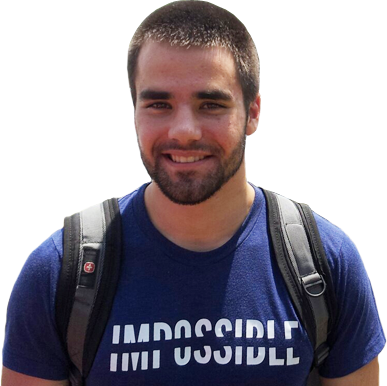 // Latest Article
The start of a new semester is a time of transition.
Usually, this transition is accompanied by high levels of motivation; you're excited to start your new classes, meet new people, and be done sitting in a cubicle during your summer internship.
A few weeks down the road, though, it's just as Agent Smith said:
"It is inevitable, Mr. Anderson."
Inevitably, your high levels of motivation will wane as the semester wears on. That textbook you were so gung-ho to read during the first week will now inspire feelings of utter dread when you even think about opening it.
However, with some good planning at the beginning of the semester, you can mitigate this problem. Sure, you'll lose some of that initial motivation – but that doesn't mean you have to run out of steam completely.
Featured on: