Learn more in less time, become more productive, land your dream job, and obliterate your loans. College Info Geek provides in-depth, action-packed advice to help you craft a remarkable college experience.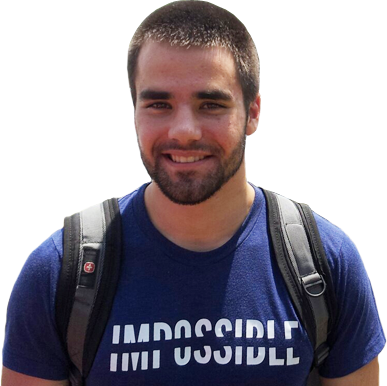 // Latest Article
12:57 A.M. and you've got t-minus 8 hours 3 minutes until you must command your personal collection of bones, muscle, and sinew to march itself to a brick gathering hall.
Here you will regurgitate a sequence of facts onto paper which are supposedly stored as electrochemical signals in a roughly 3.3 lb lump of gray tissue you carry with you at all times.
Unfortunately, these particular electrochemical signals are currently non-existent in your lump of gray tissue. Fatique has riddled the muscle and sinew, and is currently working its way to the bones. Your six paper coffee cups lay empty upon your desk. One has fallen onto its side.
You lack the motivation to return this coffee cup to its rightful orientation, just as you lack the motivation to extract the required facts from your textbook and store them as electrochemical signals…
Featured on: