Want to learn how to study more effectively, land your dream job, or pay off your student loans faster? I'm Thomas (the bearded dude to the right), and I built College Info Geek to help you achieve all three.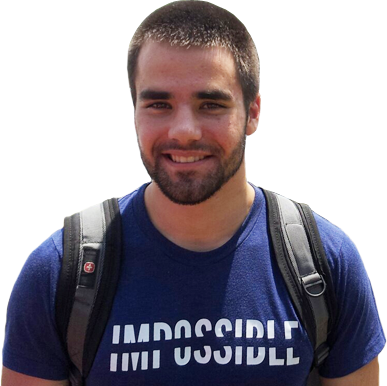 // Latest Article
Today we're going to dive into some ideas I've got for taking notes in class more quickly – but first, let's talk a bit about computers.
See, part of my brain is completely A-OK that computers will someday be our all-powerful overlords. After all, they're just so darn efficient.
Take, for instance, my email. I get a lot of email, and that means I get a lot of messages that require the same exact answer. Luckily, I don't have to type this answer over and over – instead, I've got a handy little Chrome extension called Gorgias, which lets me create text templates and bind them to small keywords.
So let's say someone emails me and wants me to do something – collaborate, write them an article, take down a rampaging, skyscraper-sized lizard with my bare hands, whatever. Since I've already defined my priorities and have a lot on my plate, I often have to turn these types of emails down – yet, a curt "no" would seem a bit cold.
Instead of typing out a big explanation and apology, though, I can now just type out the word "busy", hit the Tab button, and an entire pre-written message pops in. Then I just hit Tab-Enter to send the email, and I'm off to the next task.
Featured on: