Want to learn how to study more effectively, land your dream job, or pay off your student loans faster? I'm Thomas (the bearded dude to the right), and I built College Info Geek to help you achieve all three.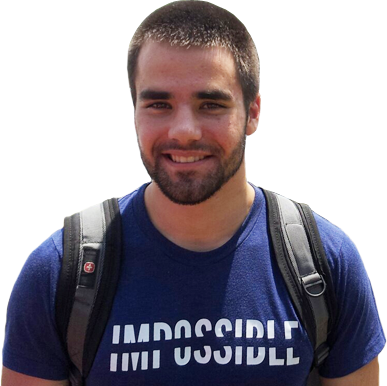 // Latest Article
When I was in 7th grade, my U.S. history teacher gave my class the following advice:
Your teachers in high school won't expect you to remember every little fact about U.S. history. They can fill in the details you forgotten. What they will expect, though, is for you to be able to think. How to make connections between ideas and evaluate information critically.
I didn't realize it at the time, but my teacher was giving a very basic summary of critical thinking. My high school teachers gave a similar speech when describing what would be expected of us in college: it's not about the facts you know, but rather about your ability to evaluate them. Even in college, I occasionally hear professors mention that  the ability to think about (and devise solutions to) difficult problems matters more in the "real world" than knowledge of specific content.
Despite hearing so much about critical thinking all these years, I realized that I still couldn't give a concrete definition of it, and I certainly couldn't explain how to do it. It seemed like something that my teachers just expected us to pick up in the course of our studies. While I venture that a lot of us did, I prefer to approach learning deliberately, and so I decided to investigate critical thinking.
What is it, how do we do it, why is it important, and how can we get better at it? This post is my attempt to answer those questions.
Featured on: