Want to learn how to study more effectively, land your dream job, or pay off your student loans faster? I'm Thomas (the bearded dude to the right), and I built College Info Geek to help you achieve all three.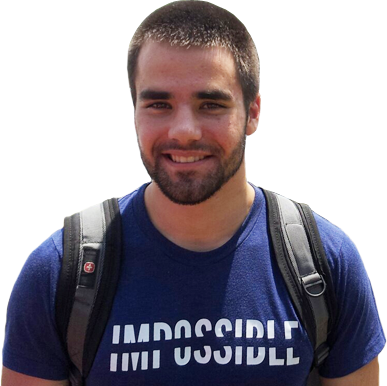 // Latest Article
I'll just be honest and up front here – I've been struggling with making progress on some of my goals as of late.
I've been having a tough time keeping up with some of the habits I really value – including reading regularly and going to the gym three times a week – and I've also been slow to make progress on some big, important projects.
The main reason I'm having these struggles is that pretty much all my time has been going to video production. I absolutely love making videos, and the growth of the YouTube channel over the past months has been incredibly encouraging. Each week, I try to get better at making videos, and I think doing so has paid off.
However, I've realized that a lot of the parts in my video production process are inefficient. The template I use to start video projects isn't optimized, and I really need to create some re-usable assets for things I do regularly in videos.
I haven't done these things as of yet, though, because I've been letting each week's video turn into an urgent project that can't be set aside. Whenever I've gained extra time, I've funneled it into fiddling with little parts of videos that nobody other than me would probably recognize or appreciate.
Featured on: