Want to learn how to study more effectively, land your dream job, or pay off your student loans faster? I'm Tom (the bearded dude to the right), and I built College Info Geek to help you achieve all three.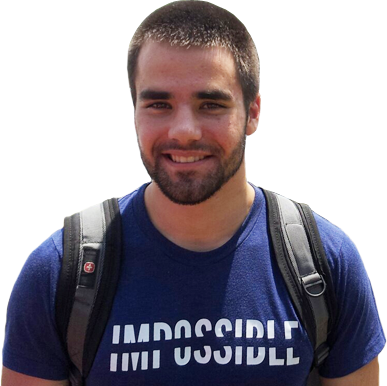 // Latest Article
Over the past three months, I've been working on something big… my first book.
It's called 10 Steps to Earning Awesome Grades (While Studying Less), and when I set out to write it, I wanted to answer many of the questions I get asked about every week:
"How can I stay motivated and beat procrastination?"
"What's the most efficient way to read a textbook?"
"How can I make group projects suck less?"
"How do you keep everything – homework, files, tasks – organized?"
To answer these questions, I ended up pouring over 26,000 words out of these fingers. In print, the book would be over 100 pages. It's easily the biggest and best writing project I've ever worked on.
Here's the important bit, though… I'm giving it away for free.
Featured on: