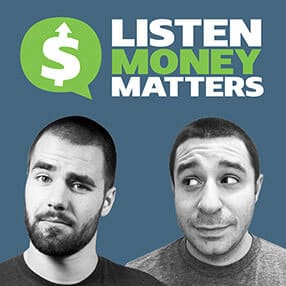 Heads up, friends!
This week, I decided to cross-publish one of the episodes Andrew and I created for Listen Money Matters a few months ago. I'm doing this for a couple of reasons:
The topic of this episode (credit cards) is something I've been asked about a fair number of times
I'd like to introduce any listeners of the CIG podcast with an interest in personal finance to LMM
So, if you're unfamiliar with Listen Money Matters, here's the story:
When I was doing research for my list of the 21 best educational podcasts last year, I came across Listen Money Matters in iTunes and ended up massively enjoying it.
The two hosts, Andrew and Matt, were able to mix useful content about personal finance with banter and jokes that actually made the show entertaining. It was a perfect mix.
After I brought them on this show back in episode 21, we started talking regularly and became friends. Eventually, Matt decided to leave the podcast in order to work on projects that didn't focus on personal finance – but I didn't want to see the show die.
So, in January of this year, I took his spot as co-host and we re-launched the show.
On Listen Money Matters, we try to cover every useful topic in personal finance while answering questions our listeners have about money. We also interview a lot of people who are way smarter than us about topics ranging from the Federal Reserve to real estate investing to paying for college.
We try to keep it fun, though, so the show's format is really casual and we spend a bit of time on each episode talking about beers we enjoy, video games, or dumb stories from our lives. Imagine hanging out with friends at a bar, except you're learning about money.
Note: The show is also a bit more explicit than mine – we try not to be gross or anything, but there's a bit of swearing. 
So, if you're looking to learn more about money and the show's format is something you think you might enjoy, this episode can serve as your introduction. In this episode, we discuss:
How you should use credit cards
Why you should use credit cards
The factors that go into your credit score
How to actually raise your credit score if it's lower than you'd like it to be
Things mentioned in this episode:
Want more cool stuff? You can find all sorts of great tools at my Resources page.
If you enjoyed this episode, subscribe to the podcast on iTunes! It's easy, you'll get new episodes automatically, and it also helps the show gain exposure 🙂 You can also leave a review!