Last year, I stumbled across Scott Young's book, Ultralearning: Master Hard Skills, Outsmart the Competition, and Accelerate Your Career.
Now, at this point, I've read about as many productivity and skill books as I'm interested in for a while, so I thought I'd skip this one.
But then, I saw this: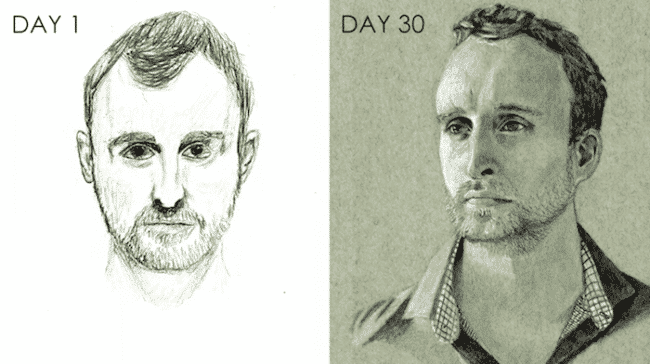 This is ridiculous. Look at that growth! This image was all I needed to believe this book would have at least a bit of fresh inspiration for me, and I was right.
So listen to this, check out the book, get inspired, and start learning something.
Things mentioned in this episode:
This week's episode is sponsored by:
Skillshare: With thousands of courses in a wide range of different skills, Skillshare can help you take things to the next level. If you're one of the first 500 to use this link, you can also get started with 2 free weeks of unlimited learning (including Thomas' new Habit-Building class!) at Skillshare.com/geek.
Dashlane can help make your online experience safer and more convenient with password management, VPN, form filling and more. Head over to Dashlane.com/collegeinfogeek for a free 30-day trial, and once you've fallen in love you can use the code 'collegeinfogeek' for 10% off your subscription.
Other things we mentioned in this episode:
Want more cool stuff? You can find all sorts of great tools at my Resources page.
Timestamps:
0:01:59 – Overview
0:09:30 – Metalearning
0:14:05 – Focusing
0:21:01 – Directness
0:25:12 – Sponsor: Skillshare (Learning new skills)
0:28:34 – Sponsor: Dashlane (Managing your passwords)
0:30:27 – Drilling
0:36:08 – Retrieval
0:44:43 – Feedback
0:52:57 – Retention
1:02:39 – Intuition
1:10:15 – Experimentation
1:14:57 – Conclusion
If you enjoyed this episode, subscribe to the podcast on iTunes! It's easy, you'll get new episodes automatically, and it also helps the show gain exposure 🙂 You can also leave a review!
Here's an image for sharing this episode on social media: