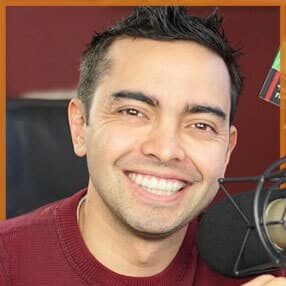 I have a really good friend who always says, "You can trade hours for dollars, or you can trade ideas for millions."
While he certainly chose the latter option, it seems that most people choose the former. But I'd like to propose a third option:
You can build systems to make money without trading hours. In other words, you can build passive income sources.
The idea behind passive income is pretty simple. You build a system that requires no work from you after you set it up. That system allows you to make money – even when you're not actively working on it.
With a passive income system, you can make money while you're sleeping, while you're driving, and while you're playing I MAED A GAM3 W1TH Z0MBIES 1N IT!!!!1
If you've read Tim Ferriss' book The 4-Hour Workweek, then you should be somewhat familiar with this concept. However, Tim's book makes it sound a lot easier than it is. While building passive income sources is definitely possible, it's usually not possible to truly only work four hours a week. Getting these sources to be successful – and keeping them that way – requires dedication, time, and care.
Today's guest on the College Info Geek podcast – Pat Flynn – embodies those three qualities.
Pat makes over $40,000 a month through several passive income sources he's build up over the past few years. He also helps others do the same with his amazing blog, Smart Passive Income (which also includes a fantastic podcast).
Not only does Pat reveal all his secrets and operates on a completely transparent basis, but he also publishes a monthly report that details exactly how much money he makes, and where it all comes from.
Back when I was learning about online business, I stumbled upon Smart Passive Income and several other blogs. Pat's blog became my instant favorite because he's so transparent and honest.
In fact, it was because of the things I learned from Pat that I was able to pay off almost $15,000 of student debt before even graduating.
In this episode of the podcast, Pat talks about how he landed a great architecture job right out of college. He tells the story of how he was able to move up in the company faster than anyone else – and then how he was laid off when the housing market crashed.
Finally, he goes into how this event set him on the course that eventually led to his success in building passive income sources.
If you're at all interested in the concept of earning income passively – whether it be on the side, in addition to a regular job, or as a possible business idea – this is an episode you won't want to miss.
Items mentioned in this episode:
Things you should do right after listening:
Start a blog. Even if you don't make money from it, there are tons of other benefits (as you'll find out in the podcast)
——————–
P.S. – If you enjoyed this episode, leave a review in iTunes! Thanks