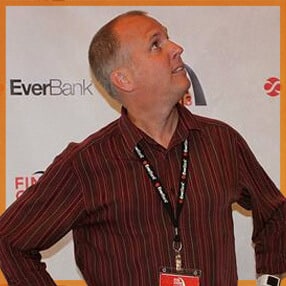 Who should you listen to when it comes to personal finance advice?
Dave Ramsey, Suze Orman, Robert Kiyosaki, Ramit Sethi… there are a ton of personal finance "gurus" out there trying to tell you what to do with your money.
You've also got people who aren't gurus, but who still write and podcast about money, along with family members, teachers, peers, and others. So who's got the best advice?
Here's my friend Joe Saul-Sehy's theory: Your personal finance journey is like the launch of an Apollo space program rocket. It happens in different stages.
Stage 1: Getting out of the hole (debt)
Stage 2: Establishing a solid financial base
Stage 3: Wealth-building
Most personal finance experts tend to tailor their advice to people in one specific stage. It's up to you to figure out which stage you're in, and thus who the best person to listen to is.
In this episode, Joe and I talk about this concept. Joe was a financial planner for 16 years, and he now hosts the Stacking Benjamins podcast – one of my favorite personal finance shows.
Like the guys from Listen, Money Matters, Joe and his co-host O.G. have a more conversational style to their podcast; however, they still deliver great information. If you enjoy this episode, check their show out!
Joe's also put together a page specifically for CIG readers with some of their best articles and podcast episodes for students, so check that out as well.
Things mentioned in this episode:
Wondering where the Resources of the Week segment is? I've decided to use the 80/20 principle to enable myself to focus my attention completely on the things that matter, so I've trimmed it – but worry not, because you can find all sorts of great tools at my Resources page.
If you enjoyed this episode, subscribe to the podcast on iTunes! It's easy, you'll get new episodes automatically, and it also helps the show gain exposure 🙂 You can also leave a review!