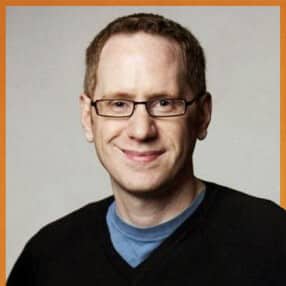 Want to increase your chances of landing an amazing job right out of college – and maybe even negotiate a higher salary?
I met Jim Hopkinson when I went to Portland for the World Domination Summit last summer, and as we chatted at a meetup I found out that he's an expert in the field of salary negotiation (and a fellow geek – he worked for Wired at one point).
Jim is the author of the book Salary Tutor: Learn the Salary Negotiation Secrets No One Ever Taught You, and also runs SalaryTutor, a website that has articles and in-depth courses with even more info on the topic.
If you had your interest in salary negotiation piqued back in episode 38 with Stephanie Halligan, you'll definitely want to dive into this episode as well.
In addition to tips on securing a higher salary, another thing I think you'll find helpful in this interview is Jim's take on how to impress an interviewer – even when you don't have much experience in your field.
Enjoy!
Things mentioned in this episode:
Wondering where the Resources of the Week segment is? I've decided to use the 80/20 principle to enable myself to focus my attention completely on the things that matter, so I've trimmed it – but worry not, because you can find all sorts of great tools at my Resources page.
If you enjoyed this episode, subscribe to the podcast on iTunes! It's easy, you'll get new episodes automatically, and it also helps the show gain exposure 🙂 You can also leave a review!