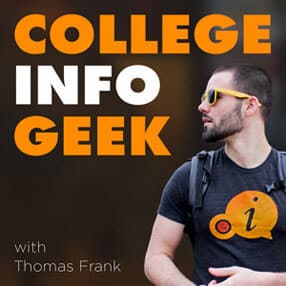 Want to know how my productivity system works? This is the episode for you.
I get questions from you guys every week about what task manager I use, how I keep track of multiple projects, how I organize my schedule, etc.
So I thought it'd be fun to do an episode that dives into all of that. Today you'll learn all the ins and outs of how we use our task manager of choice – Asana – here at College Info Geek. I'll also explain all of the other systems that work alongside it.
As usual, Martin joins me in this conversation, so you'll also get to hear about how he handles his own personal productivity – there are definitely some key differences, which underlines one of my central beliefs about productivity:
Productivity is highly personal.
What works for me might not work for Martin, and it might not work for you. However, listening to this exposé on all my systems might give you some new ideas and inspiration to make changes to your own.
College Info Geek T-Shirt!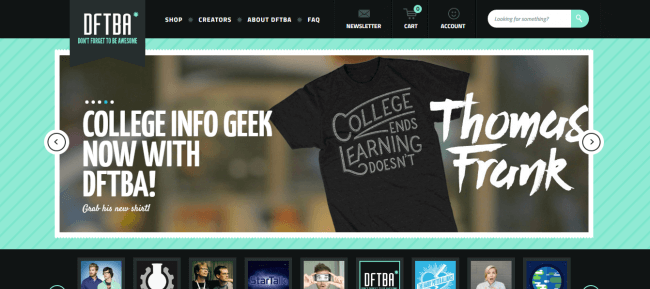 There's also a cool announcement that comes with this episode – we've got a t-shirt now!
I've been working with the good people at DFTBA – a company run by the Vlogbrothers, John and Hank Green – for a few weeks now in order to get an official College Info Geek t-shirt up for sale. And now, it's finally available!
I'm really excited about this shirt for a few reasons:
Also, I insisted on printing on high-quality, tri-blend shirts, so they're going to look/feel good and fit really nicely (whether you're a guy or girl).
If you'd like to get one, you can buy it here! 
Once you get yours in the mail, tweet me a cool picture.
Things mentioned in this episode:
Want more cool stuff? You can find all sorts of great tools at my Resources page.
If you enjoyed this episode, subscribe to the podcast on iTunes! It's easy, you'll get new episodes automatically, and it also helps the show gain exposure 🙂 You can also leave a review!
Here's an image for sharing this episode on social media: