High school graduation is an exciting time. In many ways, it represents the final transition from childhood to adulthood. As such, it's a time for celebration. This means ceremonies, parties, and graduation gifts.
Shopping for the high school graduate in your life, however, can be tricky. While they may have dropped a few hints, you may also be at a loss.
To help make your shopping easier, we put together this guide. Below, you'll find over 35 gifts that any high school graduate would be glad to receive.
The years after high school are a time of personal growth and self-discovery. This is true whether your grad is heading off to college, spending a gap year traveling, or getting their first adult job.
With so much changing, it's the perfect time to keep a journal. In an age where most writing is digital, this paper journal from Moleskine offers a chance to disconnect and reflect. To make sure they actually write in it, consider pairing it with a set of quality pens.
With all the constant Instagramming, browsing YouTube, and maybe even calling home once in a while, your grad's smartphone is unlikely to last a full day on one charge.
To make sure their devices stay charged, give them this portable charger. It can charge everything from an Android to an iPad, yet it's compact enough to fit in a pocket, purse, or backpack.
Despite all the advances in technology, there are still three main types of charging cables for different phones and other devices.
To make sure your grad is never without the type of cable they need, get them this universal charging cable. Whether they need to charge their iPhone, Android, or even portable speaker, this cable will do it.
Whether it's a boisterous next-door neighbor, the roar of cars outside, or the buzz of a crowded coffee shop, noise can make it difficult to focus.
To help your grad block out the noise, get them a pair of wireless, noise-canceling headphones. These headphones use active noise-canceling technology to block distracting sounds while making music, videos, and podcasts sound great.
Headphones are useful when you want to block out noise and focus, but what about when you want to share music with friends?
For these occasions, get your high school grad a Bluetooth speaker. This one is loud enough to fill a dorm room or apartment with quality sound, yet it's small enough to fit in any bag.
The Kindle Paperwhite is the latest generation of e-reader from Amazon. It's an excellent gift for the grad who loves to read, saving them the money and space they'd spend on physical books. The latest model is even waterproof, so your grad can read just about anywhere.
Disposable plastic water bottles are terrible for the environment (and a waste of money).
Help your grad stay hydrated and eco-friendly with this Hydro Flask water bottle. It's available in enough colors to suit any taste, and the double-wall insulation will keep drinks cold (or hot) for hours.
Note: If you're shopping for someone who mostly drinks coffee/hot tea, consider getting them this insulated tumbler instead.
Moving out on your own often means cooking all of your own meals for the first time.
To be sure your grad subsists off more than ramen and frozen meals, get them an Instant Pot. This nifty tool can pressure cook, slow cook, steam, sauté, and more. And it's compact enough to fit in a cramped apartment or dorm kitchen.
Whether they're rushing to a morning class or the start of work, your grad may not always have time to prepare a nutritious breakfast.
Help them eat healthy (and save time) with the NutriBullet. This compact blender quickly turns fruit and veggies into nutritious a nutritious smoothie that's perfect for eating on the go. It's also easy to clean, meaning it won't languish, unused and unwashed, in the sink.
Whether you're making coffee, tea, or Instant Ramen, heating water on the stove can be time-consuming. And if your grad lives in a dorm, they may not have access to a stove.
To solve these problems, get them an electric kettle. These miracle appliances are common in tea-loving countries such as the UK and Ireland, and they're hard to live without once you have one.
This tea infuser from Adagio makes a great gift for the tea-loving grad. It makes it simple to brew and serve loose leaf tea without the mess and hassle of traditional tea infusers. Plus, it's simple to clean.
Pair this with an insulated tumbler to keep tea hot for hours.
While Keurig dominates the home coffee market, the coffee it produces is sub-par (and all those disposable pods are terrible for the environment).
For the coffee aficionado in your life, the AeroPress makes a great alternative. It's excellent for quickly making single cups of delicious coffee. To get the most out of it, pair with a coffee grinder and electric kettle.
Know a grad who loves to cook? Then get them this revolving spice rack. Each rack comes with 20 pre-filled spice jars, plus free refills for 5 years.
When I was in college, refrigerator space was scarce. Some of the dorms had communal refrigerators, but there was always the risk of someone stealing your food.
To make sure your grad doesn't have to worry about this, get them a mini-fridge. The model we recommend also comes with a small freezer compartment.
Note: Many dorms now include refrigerators, so be sure to check before purchasing one of these.
Even if it's just for making popcorn, the microwave is an essential tool in any young adult's life. This model is affordable and compact, making it perfect for a dorm or cramped apartment kitchen.
Note: Many dorms and apartments include microwaves, so check before purchasing.
Bonbowl is a compact induction cooktop that lets you cook and eat out of the same bowl. You can use it to prepare oatmeal, cook eggs, reheat leftovers, and much more.
It's also a great gift for your grad. Whether they're living in a college dorm without a stove or a small apartment with a bunch of roommates, a Bonbowl will help them cook more and eat out less.
Get $20 off your Bonbowl when you use the code CIG20 at checkout.
Dorm rooms are not the most spacious of places, as any college student will tell you. And with many students lofting their beds to free up valuable floor space, having a nightstand often isn't practical.
To make sure your grad has a place to put their phone, glasses, or whatever else they want to keep easily accessible, get them a bedside shelf. This one is sturdy, easy to install, and has a lip to prevent items from rolling off.
Know a high schooler who's still trying to choose a college? Point them to this guide.
Setting the heat to a lower temperature is a great way for your grad to stretch their tight budget.
To make sure they stay warm, get them a throw blanket. Our recommendation is made of a plush, microfiber material and is available in every shade of the rainbow.
Whether it's a final exam or a deadline at work, your grad is bound to encounter some stressful situations when they head out into the world.
Professional massages are a great way to relieve this stress and tension, but they can be expensive. To give your grad some affordable relief, get them a massage ball. They're great for relaxing tight muscles in the feet or back.
Essential oils are all the rage these days. While research-backed evidence for their health benefits is scarce, they are a great way to freshen up a dorm room or apartment.
If you know a grad who appreciates the scent of essential oils, get them this essential oil diffuser. Not only does it fill the room with a pleasant aroma, but it also humidifies dry indoor air.
Learning to fix things around the house builds self-reliance and saves money.
This tool set has everything the grad in your life needs to assemble IKEA furniture and perform basic household repairs.
Whether the power goes out at home or you're out in the woods camping, having a portable light source is essential.
This headlamp features powerful LED lights to illuminate any location. And unlike a flashlight, it leaves your hands free for other tasks. Your grad will thank you for this when the power goes out in their dorm and everyone else is freaking out.
If your grad is headed off to a wet, rainy climate, they'll appreciate having a quality umbrella. This umbrella is windproof, portable, and coated in Teflon to repel even the heaviest downpour.
Your grad will need a sturdy pair of shoes for all the walking they'll be doing around their college campus (or wherever life takes them).
Allbirds shoes fit this role perfectly. The Tree Runners are extremely light, breathable, and comfortable, making them the perfect pair of shoes for warm weather. And when it gets colder, the Wool Runners will keep your grad's feet warm and dry.
Plus, Allbirds are made with sustainable, ethically sourced materials, meaning you and your grad can feel good about your purchase. And did I mention all the compliments I get about how cool they look?
When I was in college, my dorms didn't have air conditioning. This made the spring and summer months unbearably hot.
Short of installing a window air conditioning unit (something most dorms and landlords don't allow), a powerful fan is your grad's best bet for surviving a sweltering dorm room or apartment. This model is compact yet very effective.
Know a grad who's hard to shop for? Then you can't go wrong with an Amazon gift card. With one of these, they can buy just about anything imaginable.
If your grad is a PC gamer, then they'd love to receive a Steam gift card. Steam is an online marketplace for downloading video games of all types, and it's become the standard place for PC gamers to get their games.
Pocket Knife or Multitool
One of the most useful gifts I ever received was a Swiss Army Knife. I still use it on at least a weekly basis, and I carry it in my backpack wherever I go (except the airport, of course).
While I like the aesthetic of the Swiss Army Knife, this multi-tool also makes an excellent gift. I should also mention the Swiss Card, which is perfect for slipping into a purse or fanny pack.
If you know a grad who's heading off to college, do them a favor and give them this book.
Cal Newport interviewed top students at universities across the country to figure out what made them successful. He then distilled these interviews into 75 simple rules that anyone can use to win at college.
It's a quick read, but the advice is powerful.
No matter where your grad goes, learning shouldn't end with high school. Cultivating a habit of lifelong learning is key to success and satisfaction. Help remind them of this with one of our Never Stop Learning mugs.
Games
Even in the age of video games and digital entertainment, nothing beats the fun of playing real-life games with friends. Here are a few great games to help your grad make friends and get a break from screen time:
Plants (Real or Artificial)
Plants make soothing, attractive decorations for any space. If your grad has the green thumb (and time) to care for real plants, get them this set of live succulents. They require little maintenance, and they look great.
If you know the person you're shopping for doesn't have the time or desire to care for live plants, these faux succulents are the way to go.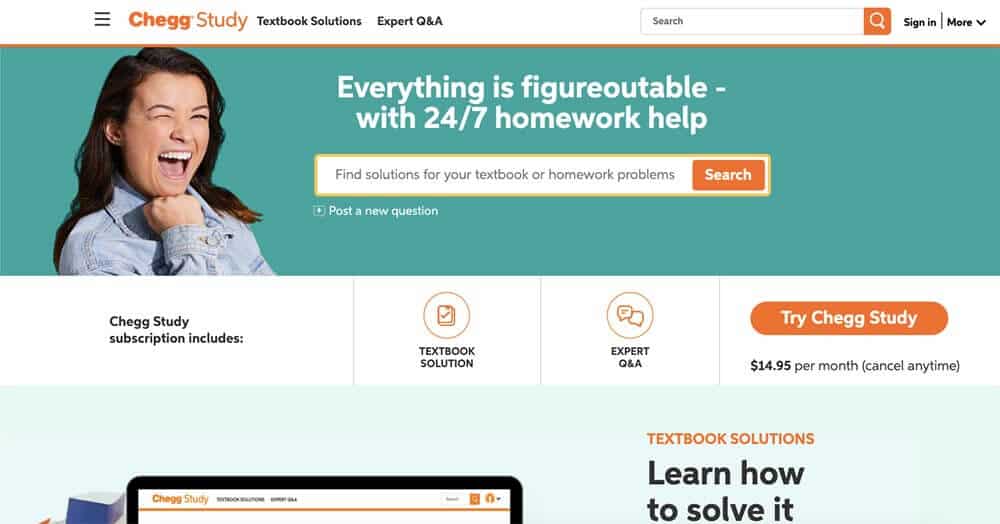 College coursework is often more challenging than anything your grad faced in high school. While your student's college has many resources to help them succeed academically, there will still be times when they get stuck on a homework problem.
Chegg Study offers a (literal) solution to this problem, with step-by-step solutions to problems from thousands of textbooks. Of course, it's no alternative to working through the problems, but it's a handy tool for checking answers and finishing assignments more quickly.
Note: If you're shopping for college textbooks, you can save a lot of money by renting them from Chegg.
Do you know a grad who loves audiobooks? Then an Audible membership would make an excellent gift. Audible is the world's largest library of audiobooks, and the production value of the books is quite high (many books are read by acclaimed actors).
An Audible membership lets your recipient download an audiobook of their choice each month, and they can listen to them anywhere with the free Audible app.
Amazon has become the standard for getting just about anything delivered quickly and affordably. And Amazon Prime offers one of the best deals around, with free two-day (or even one-day) delivery on thousands of items.
Plus, Amazon Prime includes thousands of TV shows and movies, unlimited photo storage, and free Kindle ebooks (to name just a few benefits).
Note: If your grad is going off to college, look into Amazon Prime Student. It's half the price of a regular Prime membership, plus it includes a free 6-month trial.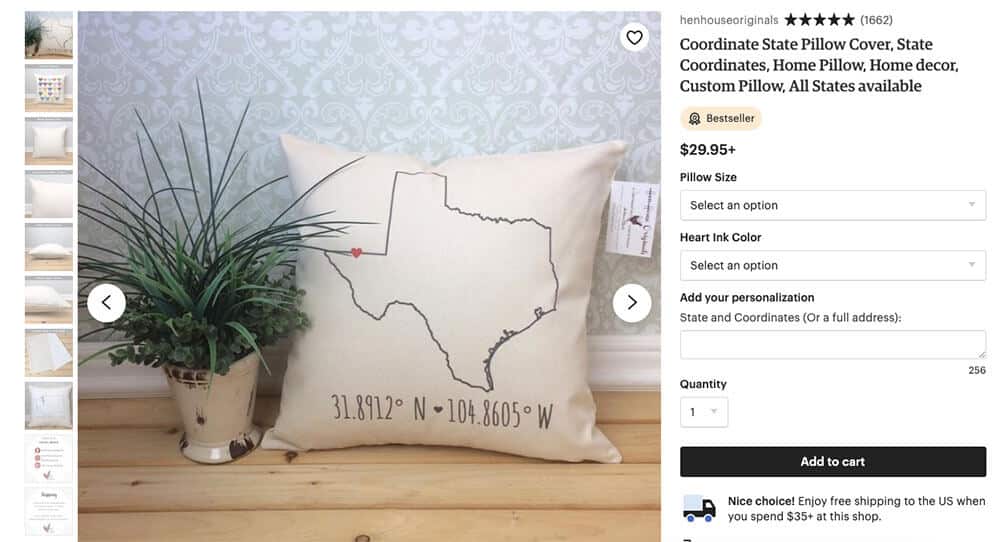 Graduating high school often means moving away from home. Give your grad a piece of home with one of these coordinate state pillows. All 50 states are available, and you can choose any location for the coordinates.
Know a grad who loves to spend time in the great outdoors? Then they'll love this inflatable air sofa from Wekapo.
Unlike a lot of other inflatable items, this sofa doesn't require a pump. You inflate it by shaking or running back and forth with it, trapping air using the special sleeve. And once you're done using it, it packs down into a small bag that's easy to carry.
Find the Perfect High School Graduation Gift
I hope this guide has made it easier to find the right gift for the high school grad in your life. Remember that the simple gesture of giving them a gift (no matter how big or small) says a lot.
If you're looking for a more comprehensive, college-focused shopping guide, check out our college packing list. And if you're shopping for someone who's graduating college, have a look at our list of the best college graduation gifts.
Image Credits: woman in graduation gown