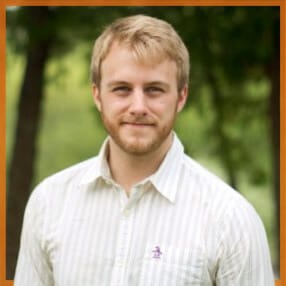 What if, upon graduating college, you decided to turn down the great job offers you had on the table?
What if you instead decided to spend an entire year dedicated to learning all you could about one specific topic?
That's what Chris Bailey did – with productivity as his chosen topic, he took 365 days after graduating to dive into a project he called A Year of Productivity.
For an entire year, he read and practiced all he could around productivity, habit-building, mindfulness, time management, focus and concentration, and more. He also built a blog around the project in order to share what he learned.
After the year ended, Chris decided to go full-time with the project, suitably re-dubbing it A Life of Productivity – which is now one of my favorite blogs. He's also hard at work on a book about the project, which is due to drop in 2016.
In this episode, I pick Chris' brain about many of things he learned during the project (and in the days since), and we also discuss why beards are so great. Enjoy!
Things mentioned in this episode:
Want more cool stuff? You can find all sorts of great tools at my Resources page.
If you enjoyed this episode, subscribe to the podcast on iTunes! It's easy, you'll get new episodes automatically, and it also helps the show gain exposure 🙂 You can also leave a review!