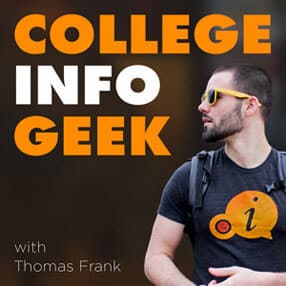 On this week's episode, some ancient philosophers have apparently discovered the secrets of time travel.
Being wise philosophers from several different historical epochs, they realized that the best possible thing to do with time travel powers would be to send questions to two random podcasters from Iowa. Those questions include:
What kind of useful, specific skills can I build to help myself be more flexible in the job market if I can't get quite the job I want or the job market takes a turn for the worse?
What's the best way to expand my vocabulary? I feel I'm a good writer but I can't write without a thesaurus next to me.
How do you deal with a frustrating homework problem that you just can't solve?
Honestly, I'm not sure that the likes of Confucius and Friedrich Nietzsche need advice on building a better vocabulary; however, even if our answers disappoint them, you might find them helpful. Enjoy!
Things mentioned in this episode:
Want more cool stuff? You can find all sorts of great tools at my Resources page.
If you enjoyed this episode, subscribe to the podcast on iTunes! It's easy, you'll get new episodes automatically, and it also helps the show gain exposure 🙂 You can also leave a review!
Here's an image for sharing this episode on social media: