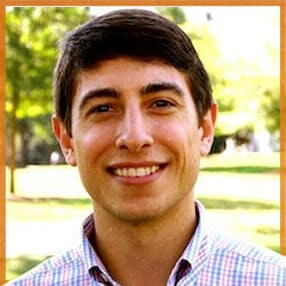 So many students state their main college goal as "getting a job". Often, that's all there is to it. They just want a job.
But what about finding a job you truly love?
That's the idea I explore in this week's podcast interview with my friend Barrett Brooks. Barrett is the founder of Living For Monday, a blog dedicated to helping people find jobs that matter and live their lives to the fullest potential.
Barrett also created Career Kickstarter, a full online course built to teach students the entire process for finding (and landing) the job they'll love. I've checked out Career Kickstart myself and I love the content Barrett has created there.
In this episode, Barrett tells his story of how he went from having a not-so-good first year in college to completely turning his life around for the better. He talks about how he landed a consulting position with a company that didn't even want to hire grads from his school, and then how he went on to become a full-time entrepreneur.
Barrett's story is really inspiring to me, and he's got a lot of insight from his experiences that I think you should listen to. Check it out!
Items mentioned in this episode:
Things you should do right after listening:
Start thinking about finding a job you love
Take the initiative to start building a network of strong relationships.
——————–
P.S. – If you enjoyed this episode, leave a review in iTunes! Thanks 🙂