Gurus, gurus, everywhere, but not a spot to think.
If you've ever tried to find productivity advice on the internet, including from us, you may have noticed that there are a million different pathways to becoming the new, improved, successful you.
Unfortunately, neither you nor I have the time to read 10 books, implement 13 new habits by next week, finish our projects on time, and get those 19-pack abs.
Productivity tips are a great tool, but just like every other tool, you need to know how to use them.
If I hand you an onion ask you to slice it kushigatagiri style, the tool you need is a knife. But what's going to happen if I just hand you a knife and walk away? If you don't know how to use the tool, it's just not going to cut it (I'm so sorry).
With that in mind, today we're talking about how to sort through the infinite podcasts, blog posts, and book recommendations of the internet, so you can get something better than a few points toward your Goodreads challenge.
If that means you ignore the next thing we recommend so you can focus on succeeding elsewhere, then so be it.
Things mentioned in this episode: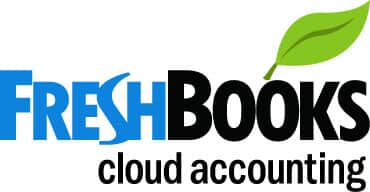 This week's episode is sponsored by FreshBooks.
FreshBooks is an online accounting software that takes some of the headaches out of the freelancing process, allowing you to spend more time doing what you were actually paid to do and less time doing paperwork and waiting for checks in the mail. If you're an entrepreneurial spirit looking to step things up a notch, you can get a free, unrestricted 30-day trial of FreshBooks here.
Want more cool stuff? You can find all sorts of great tools at my Resources page.
Timestamps:
0:02:25 – Putting productivity tips into practice

0:03:33 – Drinking tea and good old mold

0:05:28 – The 3 stages of skill building and how they affect your progress

0:09:38 – Don't tell others about your goals

0:11:01 – Prioritizing specific problems, interests and activities

0:15:38 – Structuring and optimizing certain aspects of your life

0:23:05 – Taking into account all the optimizable variables of your system

0:28:46 – Sponsor: FreshBooks (Working as a freelancer)

0:31:49 – Building habits slowly and consistently

0:38:16 – Using external motivators to make sure you do stuff

0:43:25 – Knowing yourself and not taking people's advice at face value

0:51:00 – Handling possible failures in your habit building

0:55:20 – Following someone else's advice when you're clueless

0:57:18 – Reviewing your progress on the goals you've set

0:58:42 – Recap and conclusion
If you enjoyed this episode, subscribe to the podcast on iTunes! It's easy, you'll get new episodes automatically, and it also helps the show gain exposure 🙂 You can also leave a review!
Here's an image for sharing this episode on social media: