Alright, I get it. There are those of you who are willing to suffer for fashion. Getting a bit warm? Too bad. That sexy pea ain't gonna show off to the ladies by itself. It's really slushy out? Tough luck, bro. The $400 Florsheims you bought back in August refuse to spend another day in the closet.
If this is your mindset, then it's almost a certainty that your impeccable fashion sense would prevent you from allowing big headphones to mess up your hair. Futhermore, carrying them when not in use would require you to buy a bigger backpack, and that's not fashionable either. (Although I still think my big backpack is fashionable). Yet, you aren't willing to let the music die either, so what do you do?
Well, if you're like most general public, you simply stick with stock iPod earbuds. Not to be offensive or anything, but that is really really dumb, for real. Those stock earbuds most of you use are absolute crap, and awesome music deserves to be pumped through a quality source.
For me, that quality source is big-ass headphones. However, I realize that some of you may fit the description above, and thus can't really make big headphones work. So what's the solution? Easy: get yourself a pair of IEMs.
IEMs – in-ear monitors – look similar to those stock iPod earbuds (at least when you compare them to headphones), but they function quite differently. Whereas, earbuds are content to simply sit comfortably on the outermost part of your ear, IEMs get in close and personal, delivering far superior sound quality that rivals those big headphones. Generally, IEMs perform in a similar fashion to closed headphones, which means they provide a good degree of isolation from the outside world. They do this by basically creating a seal in your ear. Because IEMs are smaller than headphones and thus easier to drive, and because they create a seal, you should probably listen to them at a lower volume setting than you'd use with headphones.
The following are what I think constitute the best IEMs for college students. My only universal criteria when selecting these is the price; I decided on a limit of $60 (one is far below that). Unlike my other audio gear guides (~$100 headphones and ~$50 headphones), this one is comprised of only two recommendations. I did a lot of research in preparation, but ended up finding that the two I've listed below pretty much cover both ends of the spectrum I'd expect a buyer to be looking at. Anyway, enjoy.
Note: The prices I list here for each item are accurate as of the publish date. If you're reading this at a later date, well, greetings from the past, hope you guys have jetpacks by now, and I recommend you run a price history check to make sure you're not over-paying.
Brainwavs ProAlpha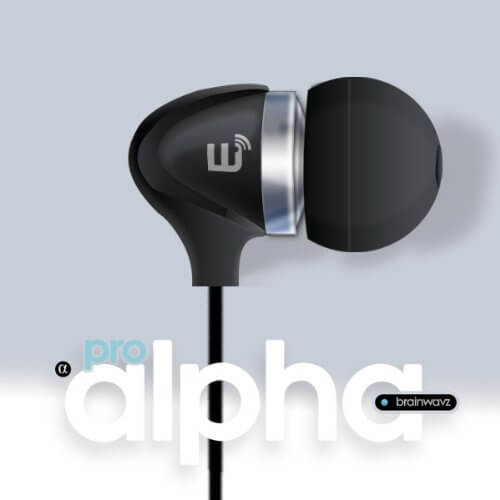 Standout Features: amazing price, punchy bass, good all-around sound, fun
Recommended For: people who aren't picky, rock/metal/dance/electronica enthusiasts
The Brainwavs ProAlpha is an IEM with what is probably the best price to kick-ass ratio you're going to find. To be honest, this is the IEM that I'm going to recommend to 90% of the people reading this guide. The other entry definitely has its advantages, but for the average college student the ProAlpha is the clear choice.
This IEM comes in at a paltry $30, but the value you get from them is worth a lot more. They isolate very well, so you won't have to worry about hearing everything going on around you when you're on the bus or walking to class in the morning. The isolation also allows you to use them in quiet places, like the library or the morgue (I'm not gonna judge where you like to study), without disturbing others.
The ProAlpha stands out as a really fun IEM, providing powerful, punchy bass and great mids. These qualities make them great for genres like rock, metal, trance, electronica, and pop. If you like your music fast and energetic, these are the IEMs for you. (Additionally, you should check out my pump-up playlist)
The ProAlpha has very few flaws to speak of. Some reviewers have pointed out that the highs seem a little bit recessed when compared to the mids and bass; for this reason, I believe they may not be as good for genres like classical, where you want to hear every detail as clearly as possible. The ProAlpha also seems to have a cord that's merely mediocre, not excellent. However, if you're careful with it, this should be a problem.
All in all, the ProAlpha is probably the IEM you should pick if you're just getting into higher-quality audio or listen mainly to the "energetic" genres of music. For the rest of you, there's…
MEElectronics A151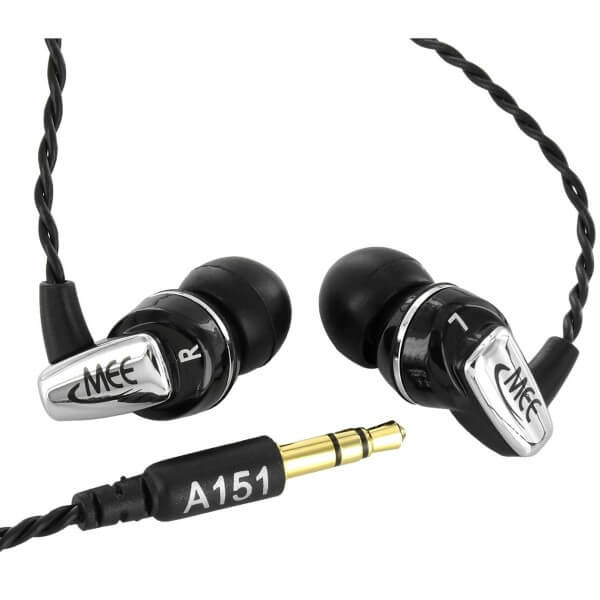 Standout Features: all-around great quality, warm sound, durable cord
Recommended For: students who think they are audiophiles, or are hipsters and want people to think they are audiophiles, and those who listen to very detailed genres like classical. Also those who are hard on their stuff and need a durable cord
The MEElectronics A151 is an IEM that is almost double the price of the aforementioned Brainwavs ProAlpha. Given that I highly, highly recommend the former, why am I recommending this one as well?
Well, this IEM offers a listening experience that the ProAlpha doesn't quite reach. The A151's highs are much more fleshed out, meaning you'll be able to hear a lot more of those higher details in your music. They also have a "warmer" sound to them, so they make for a better choice if you're into genres other than the rock/rap/dance genres that lend themselves to the ProAlpha.
The A151 also has a double twisted cord, which should be a lot more durable than the single cable cord that the ProAlpha uses. In conclusion, this IEM definitely has its benefits, and is a good choice if you're looking for more detail in your music or are hard on your gear.
Well, those are my recommendations. Don't go blowing your ears out, ya damn kids. And get off my lawn.
Do you have an alternate recommendation? I'd love to know what you think is best in the comments!