Let's get right to it – did I fail my accelerated Japanese learning challenge?
Well, yes… and no. Details in the video! Also, greetings once again from Tokyo, Japan – at least, as I write this. I've discovered that AirBnb is quite awesome here, just as the cool Australian cafe owner in Osaka told me it is.
Going off his recommendation, Anna and I have ourselves a nice (if a bit cramped) little studio apartment for the next few days before we go back to hostel hopping.
This week's video, though, was filmed in a town called Iwakuni, which is near Hiroshima. In it, I'll talk about my "failure" in the challenge – and why attempting said challenge was a fantastic idea (even if I technically failed it).
Also, this is the last video I'll be making during my vacation, as I'll be coming back to Iowa next week! There won't be a video next Thursday, but look forward to one during the week after that 🙂
If you're unable to see the video above, you can view it on YouTube.
Looking for More Study Tips?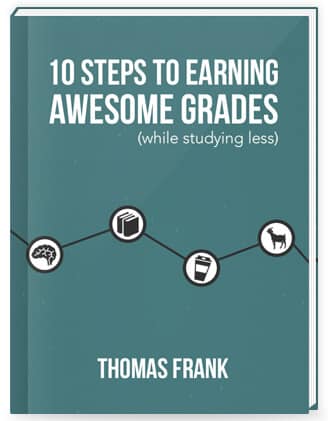 If you want to learn a language, you'll find plenty of generally useful learning hacks that'll help you along the way in my 100+ page book called 10 Steps to Earning Awesome Grades (While Studying Less).
The book covers topics like:
Defeating procrastination
Getting more out of your classes
Taking great notes
Reading your textbooks more efficiently
…and several more. It also has a lot of recommendations for tools and other resources that can make your studying easier.
If you'd like a free copy of the book, let me know where I should send it:
I'll also keep you updated about new posts and videos that come out on this blog (they'll be just as good as this one or better) 🙂
Video Notes
Toggl – a great time-tracking web app
If you liked this video, subscribe on YouTube to stay updated and get notified when new ones are out!