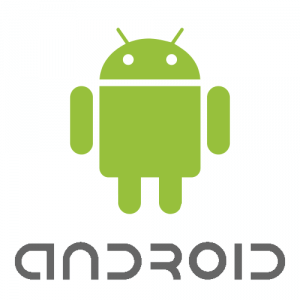 In light of Tom's earlier post about the 5 iPhone applications he recommended to stay fit, I've decided to write a follow up by listing 5 Android applications for all our Android readers. Below, are 5 great applications that will help you get in shape and track your results on your journey to staying fit.
1. Run Keeper
If you're a runner, then this is a must have application. RunKeeper combines GPS tracking, map integration, music management, and more into a polished application. All of your RunKeeper activities, including those you enter in manually, are aggregated on the phone and your RunKeeper dashboard—accessible through the main RunKeeper web site. You can either share your stats with the world, thanks to the integration with Twitter and Facebook or keep your results to yourself for personal review.
2. Endomondo
Endomondo is basically a fitness social network. This application isn't just for Android and caters to a lot of different devices, including the iPhone. Installing Endomondo on your mobile device will allow you to track where you run, how long you run, check your personal best times, and share them with friends. From the Endomondo site, you can view exercise summaries, issue invites and challenges to get your friends involved in your fitness push, and participate in site-wide challenges. Endomondo is a cross-platform running app and has a large network runners are built in.
3. SportyPal
SportyPal is much like Endomondo, just a different variation, is all. Whether you're running or roller blading, SportyPal will measure your distance, speed, calories burned, and more. You can then sync your data up to your web-based profile and see all the stats gathered from your exercise routine charted out. If you're a person who likes outdoor sports  and you cover a lot of ground hiking or mountain biking, SportyPal can even display your route on a topographical map for a 3D-style representation of your exercise adventures.
CardioTrainer is a well-rounded Android application focused on running and other cardio activities. It tracks your runs via GPS, counts the steps you've taken, and supports workout recording for everything you do while getting fit. There are two different versions of the app. The free version of CardioTrainer includes nearly all the functionality of the premium app, the only difference is that the premium version adds in a weight loss training module, which will cost $2.99.
5. MyTracks
MyTracks is an Android only application and built in house by team of Google engineers. The application similar to the rest mentioned, with features such as:  Allows you to see your location/progress on a map, monitors real-time statistics like: time, distance, speed, elevation and you can view elevation profile by time or distance. The application can be used for numerous activities, including: hiking, biking, running or participating in other outdoor activities. Once your data is recorded, you have the ability to share your tracks, upload them to Google Spreadsheets and will be able to visualize them on Google My Maps.
As you've probably come to notice, most of the applications are similar to one another, with differences being the way they monitor data, record results, and whether they have a web based community. You can install one or all of these applications to mix and match the best ones that will make you the most productive when trying to stay fit. Also, even though this is an Android post, with the exception of MyTracks, the remaining four applications have an iPhone counterpart. So go out there, and start getting fit!