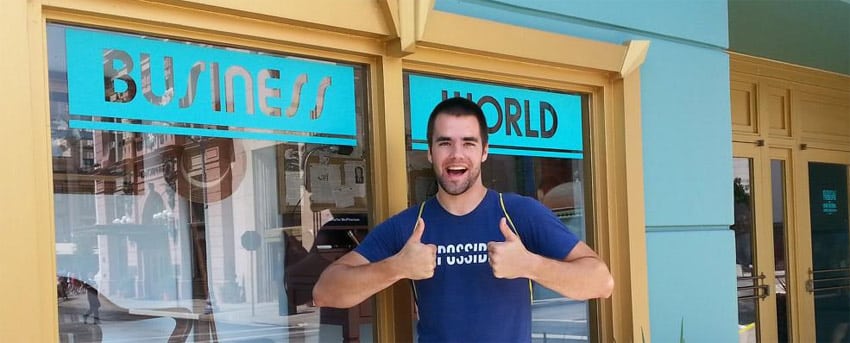 Alright, you're in! Thanks so much for subscribing.
Very shortly, you'll receive a welcome email that'll have a link to the book (as well as two other great resources).
Usually you'll get it right away, but in (very) rare cases it can take a few hours to show up. If that happens, please wait a few hours before contacting me about it.
Important: If you don't see the email, please search your inbox for the subject line "Welcome to the College Info Geek community!"
If you're using Gmail, please also look in your Promotions or Updates tab for it. (more info on that below).
You should also connect with me on Twitter! It's my favorite social network. Follow me here:
You can also check out:
My Instagram – there's no fancy follow button, but you can click that link to find my profile!
The College Info Geek Podcast – We're creating new episodes every week that'll help you be a more awesome student 🙂
Using Gmail?
If you're using the new tabbed inbox design, CIG emails may go to the Promotions tab. But look… this isn't the JCPenny newsletter; I won't be sending you deals on pantyhose (sorry if that's what you were wanting…)
Due to this lack of pantyhose deals and excess of great study tips, career advice, etc… you might want those emails in your main inbox. To make that happen, you can drag an email over to the Primary tab and say "yes" to apply the change to all future emails – easy fix!
Thanks!
P.S. – To me, the first step to being an awesome student is setting great goals. I keep all mine at my Impossible List – check it out if you need some inspiration!