This week has been somewhat of a break week for me; I haven't really blogged much at all. In fact, I haven't done much work of any sort, and it's been awesome. After a long semester of being an RA, having a second part-time job, doing web projects, blogging every day, and, uh….. oh yeah, classes, I'm finally free. Next semester I plan on focusing my time on fewer projects, and thus making them more epic. For now, though, I'm kicking back and enjoying winter break like the rest of you.
NONETHELESS – the weekly music post is something I don't skip. It's something I've been doing for 31 consecutive weeks now (plus a few odd posts before that), so I don't want to break my streak. I also wouldn't want you guys to be deprived of good new music to listen to – I mean, what would you do without these posts? Go an entire week listening to Ke$ha?
So here we go. I came across the Homestuck soundtracks about two months ago and I've had it on my to-do list to review one of them ever since. For those of you who aren't in the know, Homestuck is a long-running web comic of sorts that's pretty awesome. It's so awesome, in fact, that it's spawned legions of crazy fans who cosplay its characters and probably incorporate it into their sex lives. Yeah, it's best to stay away from those people.
Moving on. While Homestuck's fanbase is bad, the comic's accompanying soundtracks are awesome. Why a web comic has its own set of soundtracks is beyond me, but I'm not asking questions. I'm just listening. A lot.
All the Homestuck music is up on Bandcamp, which is probably my favorite music distribution platform as it allows you to pay what you want and get your music in a whole bunch of formats (including FLAC). Usually, artists will let you stream all their music free first as well.
Homestuck Vol. 8 is the latest entry in the series, so I figured I'd feature that one this week. This soundtrack is really varied, composed by all sorts of different artists who are probably huge fans of the comic themselves. There's orchestral tracks, like opener "Calamity" (which spices things up with a silly clown horn that actually doesn't ruin the song), somber piano-laden drum n' bass tracks like "Flare", and even odd jazz tunes like "Hussle Hunt". Out of the album's 37 fantastic tracks, though, my favorite is "Even in Death (T'Morra's Belly Mix)". I just love the unique percussion and violin.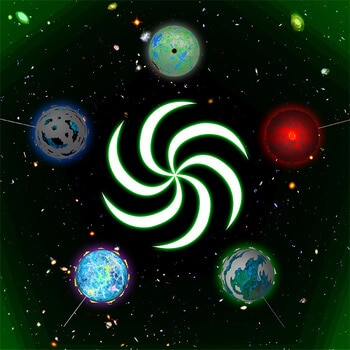 Most, if not all, of Homestuck Vol. 8 is instrumental, so it should make for a great study album when you come back from break an hit the books again. If you'd like to grab this album, or just stream every tracks, check out the Homestuck Bandcamp page. You can also check out my selections below first.
Track 1 – "Calamity"
Track 24 – "Even in Death (T'Morra's Belly Mix)"