Hey there, college hacker.
To get on the newsletter and get your free download of 10 Steps to Earning Awesome Grades, you've got to confirm your request to join.
Step 1: Click the email from me that you should have received.
If you're using Gmail, it'll likely go to the Promotions tab. Here's where to find it, and how to keep future emails from me out of that tab: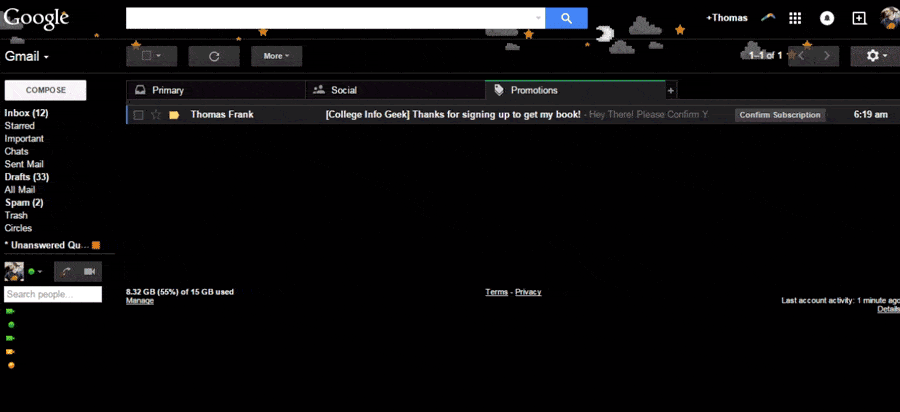 If you don't see it in the Promotions tab, or if you're using something other than Gmail, please check your Spam/Junk folder.
Step 2: You'll see this: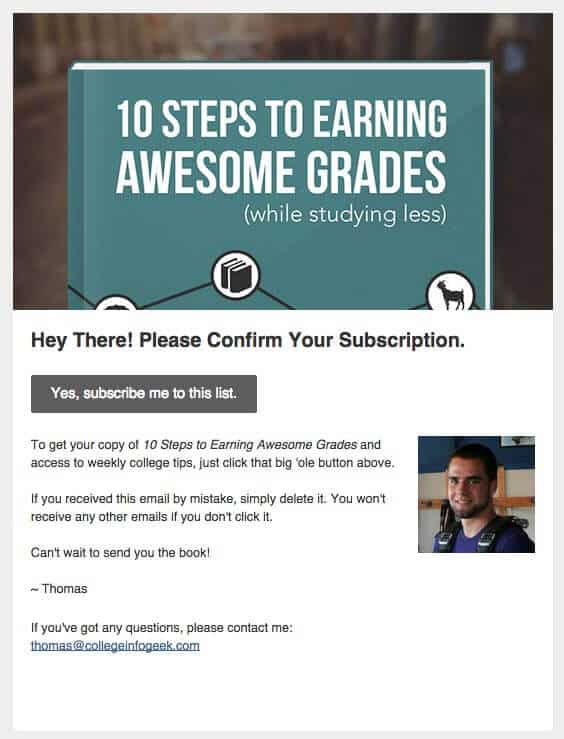 Just click Yes, subscribe me to this list – and you'll be good to go!
Once you've clicked that, you'll get another soon after containing your link to the toolbox.
"Help, it didn't work!"
Very Important: If you don't get the email with the book's link right away, please wait at least 2 hours before contacting me for help. Sometimes it can take a little while to show up.
If, after 2 hours, you didn't receive the email, please sign up again. If you're still having trouble after that, contact me at [email protected] and I'll help you get it sorted out.
Whitelist My Email
You might want to whitelist my email address – [email protected] – so you're sure to receive everything I send you (and no, I never send spam. Low-quality meat is so hard to send through the internet)
Thanks!